While 2023 has already seen massive releases such as Resident Evil 4 Remake and Hogwarts Legacy, a multitude of surprises still await down the road. This month is speculated to feature plenty of RPGs and action-packed games to keep gamers on the edge of their seats.
Whether you are hunting for horror fantasies or role-playing adventures, this list has something for everyone. This guide has lined up popular titles scheduled for May 2023 and is thus worth a scan. Let's get rolling!!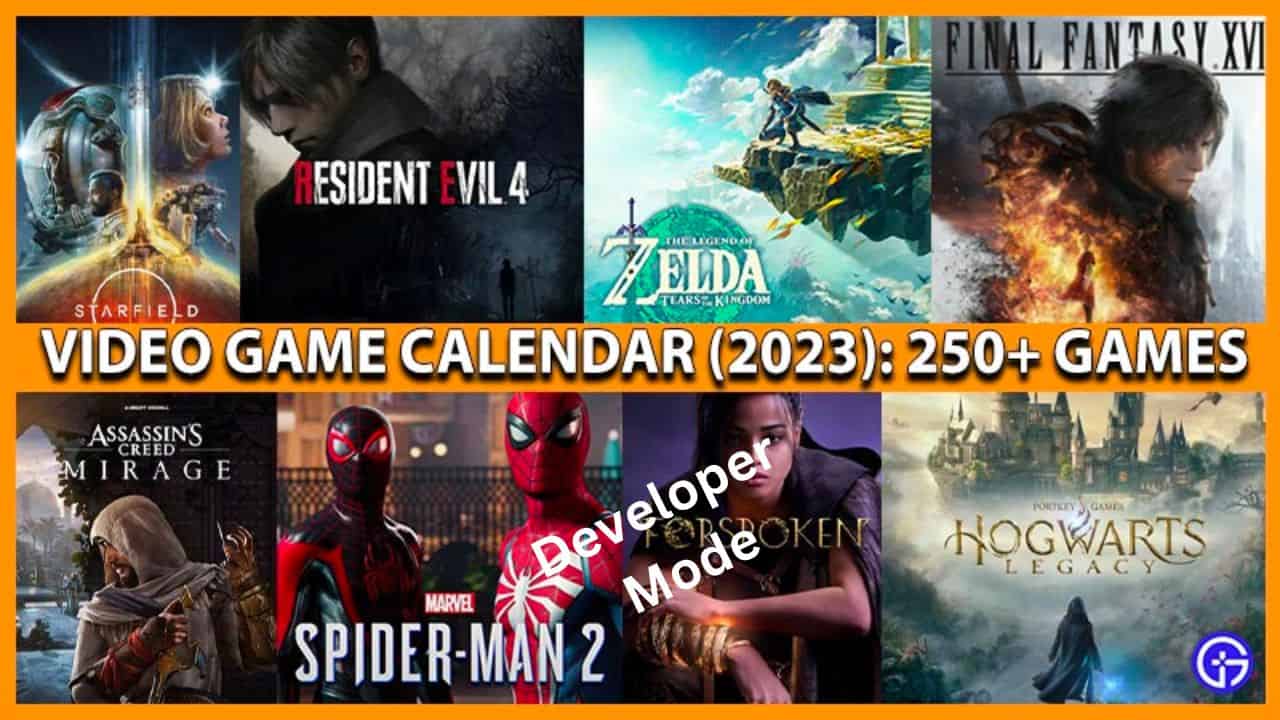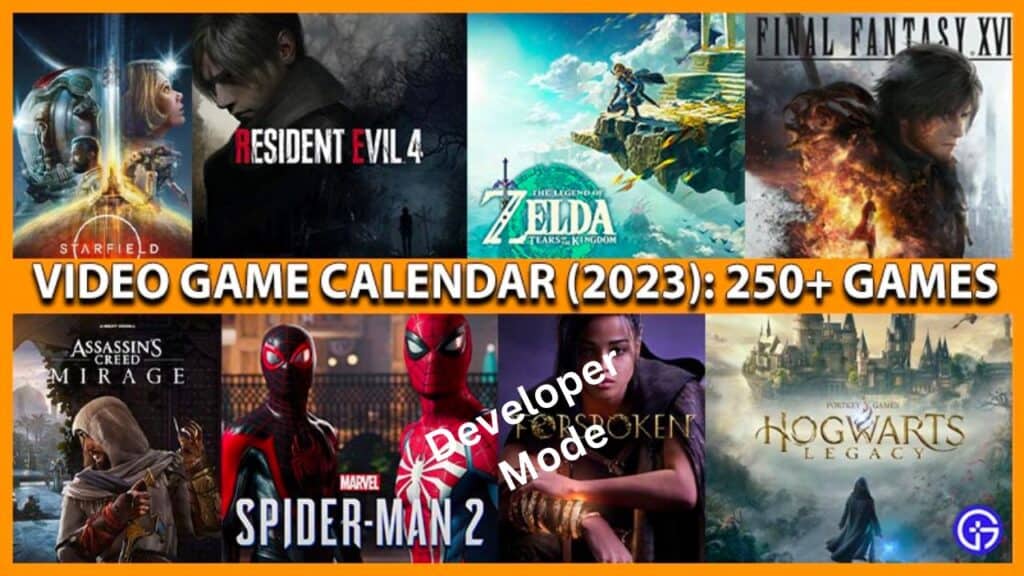 The Upcoming Video Games for May 2023
May 2023 might be a significant month for gamers, with several highly-anticipated titles on the way. Down below, readers can find all upcoming games for May 2023, along with their respective platforms and release date. You can also visit www.thelostgamer.com to explore other trending gaming news of the hour.
Here's a look at what this month has in store for you.
The Legends of Zelda: Tears of Kingdom – 12th May
The biggest news for May 2023 is the release of Zelda: Tears of Kingdom. This Switch-Exclusive title has certainly garnered a lot of attention in the past few months, and players are counting the days to its arrival. The adventure across the land and skies of Hyrule awaits and lets you create a world infused with imagination and fantasies.
Platform: Nintendo Switch
Amnesia: The Bunker – 16th May
Are you inclined toward survival games? Add Amnesia: The Bunked to your collection in advance and venture into another universe. It is set in a desolate WW1 bunker to scare the hell out of you. Get face-to-face interaction with oppressing terrors stalking the dark corridors and ally with a survival team to reach the destination.
Platform: PC, PS5, Xbox One, PS4, and Xbox Series X/S
LEGO 2K Drive – 19th May
Do you like driving games? Turn to a highly-anticipated LEGO 2K Drive and keep yourself glued to screens. This game caters to players of all ages and provides an out-of-the-box driving and racing experience.
Platform: Xbox One, PC, PS4, PS5, Xbox Series X/S, and Switch
After Us – 23rd May
If you are hunting for something out-of-the-box, consider adding After Us to your list well in advance, and we assure you never regret this choice. It is a heart-wrenching platforming adventure about human impact, sacrifice, and hope. Players require to navigate an abstract world and salvage the souls of extinct animals.
Platform: PC, PS5, and Xbox Series X/S
The Lord of the Rings: Gollum – Releasing on 25th May
Gollum is one of the leading characters of The Lord of the Rings and needs no special introduction. This game is a blend of open world and linear environments, taking you to the Lord of the Rings era. Players must play as Gollum to satiate his quest to retrieve his precious. We assure you this game will help you explore this character a bit more, and you'll surely fall in love with him by the end.
Platform: PC, PS5, Xbox One, PS4, and Xbox Series X/S
Forspoken: In Tanta We Trust DLC – 26th May
Releasing on 26th May 2023, Forspoken adds a story-based DLC to the overall experience. However, as a matter of surprise, this game focuses more on the backstory behind the universe's mysterious Tantas, instead of sticking to the game's main magic-wielding protagonist, Frey.
Platform: PC, PS5
System Shock Remake: 30th May
Let's end up the list of upcoming video games for May 2023 with yet another classic, System Shock Remake. It is a fully-fledged remake of the ground-breaking original from 1994, combining updated controls, a gripping storyline, and eye-pleasing HD visuals.
Platform: PC
The Titles You May Have Missed
Below are mentioned some titles you may have missed until now. Keep scrolling the page and find the deets here.
Age of Wonders 4 – 2nd May
Do you want to delve into the magical realms? Give Age of Wonders 4 a try and enjoy turn-based tactical combat. This game boasts a deep Faction system to allow players to create anything from unicorn-riding magical dwarfs.
Platform: PC, PS5, and Xbox Series X/S
Redfall – 2nd May
It is an open-world, first-person shooter game to keep players hooked. Make a team of survivors to save the town of Redfall from the prying eyes of vampires. The game is created by Arkane Austin and blends single and multiplayer options seamlessly, thus enabling players to navigate through the darkness alone or with their squad.
Platform: PC, Xbox Series X/S
Hogwarts Legacy – 5th May
Hogwarts Legacy is one of the RPG classics developed by Avalanche Software. The player must portray a student enrolled in Hogwarts School of Witchcraft and embarks on the journey to unveil an ancient secret concealed within the wizarding universe.
Platform: PS4 and Xbox One
Final Words
It's no wonder that 2023 is poised to be one of the most significant years in video game history, with lucrative hitters on the way, such as LEGO 2K Drive and Zelda: Tears of the Kingdom. So, what are you waiting for? Bookmark the page to keep an eagle's eye on all new releases and pamper the gaming buff inside you.