Last Updated on August 8, 2021 by Mark Roberts
There are so many apps in the market that nowadays, it's no longer a headache to identify the song running in your mind! All you need is a music recognition app, and your song will identify songs within seconds!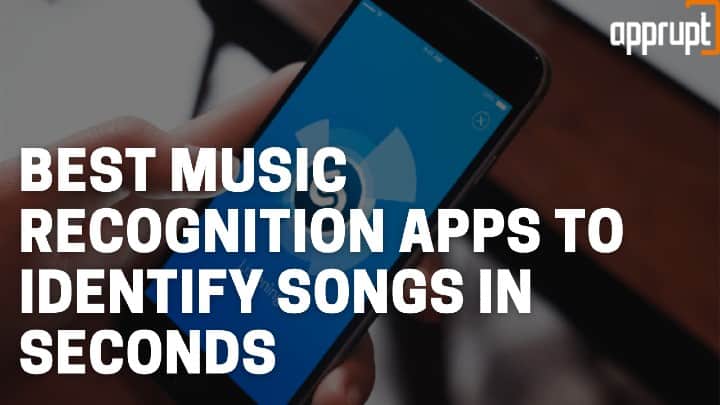 Imagine a situation, you are doing some work or strolling on the street, and you hear a song. As soon as you hear that song, you love it, and you want to listen to it again.
But you realize that you know nothing about the song! All you remember is its tune or a few words from the lyrics.
Now how to identify that song?
Sounds tough, right?
Relax, this happens to me often and most of the other people as well.
Many-a-times, we listen to a song randomly, and after a long time, we get the urge to listen to it again. However, as we don't know the name of the song, artist, album, etc., it becomes hard to find that song amidst millions of other songs.
If you don't know which app to go to or how a music recognition app works, continue reading this article. Here we've mentioned the best music recognition apps that will make your task easier. Hence, by the end of this article, you'll never have to let go of the music playing in your head!
Best Music Recognition Apps
---
1. Shazam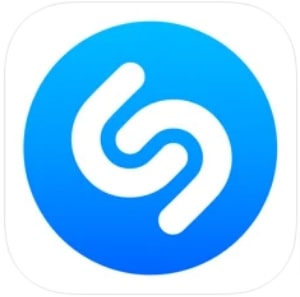 Available for: Android and iOS
Shazam is one of the oldest and popular music recognition apps in the market. It can identify even the most profound songs with the Shazam pc app that many other apps fail to recognize within a few seconds!
On Shazam, you don't need to write long lyrics to find a song. The application automatically identify music playing near you, or that's playing on your phone and identifies it.
Apart from the song, the app tells you more about the artist, lyrics, and other related videos. You can choose to listen to the song on this app or add it to your Apple Music, Google Play Music, or Spotify app and play it with your other fav music.
And if you fall in extreme love with the song, there is an option to purchase it.
On top of that, you can use this app in offline mode also. That means, when you are not connected to the internet, you can record the music on the app, and then the app will search for the song when you are back online!
The experience of using this app gets even better with its user-friendly interface. Leave aside, teenagers, even parents, or grandparents can figure out how to use the app in less than five minutes!
Though there are many alternatives to the Shazam app that offer unique features, this one still holds a distinct position amongst its users.
Pros:
It works offline
It can recognize music from various apps like YouTube, Instagram, TikTok, etc.
Saves your time by identifying songs in seconds
Provides information related to the song
Cons:
The ad-free version is not free
It doesn't identify songs playing on low volume.
---
2. SoundHound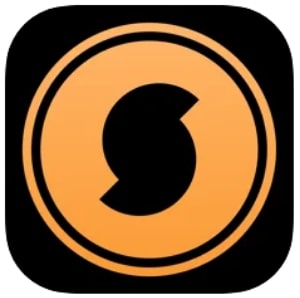 Available for: Android and iOS
SoundHound is the biggest competitor to Shazam. Though both the apps provide similar features, SoundHound beats Shazam as it identify songs that you are humming!
Yeah, this music recognition app has the most advanced sound-recognition algorithm that finds the song you are humming or singing. This feature is, in fact, unique to SoundHound.
Other than that, the app has an easy-to-use interface. On the main page itself, you get suggestions of the popular songs and artists popular in your country at the moment.
And as you move on, you can find your favorite tracks in history. So, no need to search for them again and again.
If not by humming or singing, you can type the lyrics of the song you are searching for in the search bar, and the track will be right on your screen within seconds!
You will also find more information about the artist, music, and related stuff, on the same page. Just scroll down!
Apart from these, you can transfer the songs to your Spotify app and listen to them there. Besides, you can go to social media and share your discovered tracks with your friends and family as well.
Note: Soundhound is also available on PC using an emulator.
Pros:
The SoundHound voice assistant app makes it easier to search for a song.
Stores your discovered songs separately
It can identify songs playing nearby
Cons:
The ads in the free version might annoy you sometimes.
---
3. MusixMatch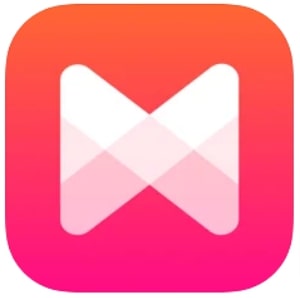 Available for: Android and iOS
Compared to other Music recognition apps on our list, MusixMatch is quite different. This app recognizes the song you are listening to and provides the real-time lyrics of the song.
The app gives you a karaoke experience by allowing you to sing along. Simply choose to remove the musician's voice and follow the lyrics. You can also use this feature to impress your loved ones or friends by creating your version of the track!
Oh, and if you find it hard to read the lyrics in English, there's some good news for you! You can get the lyrics translated to the language of your choice in just one click!
On top of that, MusixMatch is constantly working to make it the largest lyrics database ever. So, if you are a music creator and want to be a part of their community, you can get in touch with them.
This music identification app also provides other features like sharing the music on social media and streaming it on other apps (Spotify, Apple Music, etc.).
However, it doesn't work in offline mode. Hence, you'll always need to be connected to the internet to access this application.
Pros:
It works faster
It provides real-time lyrics of the song
You can share the lyrics on Instagram
You can become a creator and share your tracks
Cons:
It takes up a lot of data
You can only read the lyrics in offline mode if you have the premium version.
---
4. Genius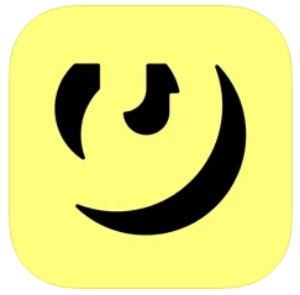 Available for: Android and iOS
Similar to MusixMatch, the Genius app is a lyrics finder and music recognition application. 
It is literally the most popular app for song lyrics. Whether you are looking for a song from a movie, commercial, or radio, you'll get the lyrics on this application for sure.
This application is pretty simple to use. All you have to do is hold your phone towards the music playing, tap the soundwave button and wait. The lyrics of the song will appear on the screen. Next, choose to sing along or learn the song by heart; it's up to you!
Unlike MusixMatch, this app lets you download and share the lyrics with your friends! (The next time you party, try a group-Karaoke with your friends.)
Apart from the lyrics, the application also holds information about the backstory of the song. That means you get to know more about the music rather than the lyrics only!
Nevertheless, you cannot play music on the Genius app. You'll have to connect with some other music streaming service like Spotify, Apple Music, Google Play Music, etc., for this.
Still, I highly recommend this application, especially if you are one who loves reading the lyrics while listening to the music.
Pros:
You can download and share the lyrics
It is compatible with most music streaming platforms
It is an ad-free platform
Music recognition is much accurate
Cons:
It is comparatively slower than other song finder apps on the list
It does not play the song
---
5. Google Assistant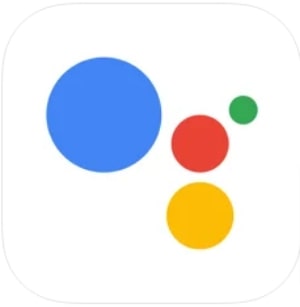 Available for: Android and iOS
Google Assistant is hands down one of the easiest apps to identify songs. Though it doesn't provide features like other music identification apps, it is amongst the quickest app.
Using this app is just a no-brainer! All you have to do is open the app and speak or type "What's this song?". Then hum, sing, or play the song and Google will identify it in a flash!
Google Assistant will give you the song name and mention the artist, album, genre, release date. You can also choose to listen to the song on Google Play Music, YouTube, or any other platform.
The app is backed by Google's high technology and advanced algorithm. Hence, the results are mostly accurate.
Earlier, the music recognition feature in Google Assistant was only available to android users. But now, iOS users can also access the feature through the Google Assistant app.
Pros:
It provides accurate results
It is much faster than most other apps
You get lots of related information
Cons:
There is no option to save, share the song
---
6. MusicID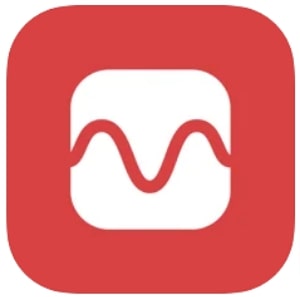 Available for: iOS
If you are an iOS user and want an app that can identify music instantly, then the MusicID is for you!
This app provides lightning-fast results. The company, in fact, claims that the app identify songs in less than 5 seconds. That means the results will be in front of you in a blink!
Again, similar to most song finder apps on this list, the MusicID has an extensive database that includes obscure pieces!
You can search for the track by typing the lyrics or playing the song, and the app will find the music for you. It will also provide information about the artist and song title to tell you more about the song.
And of course, you can watch the song in video format on YouTube and share it on your social media accounts.
The app also suggests music based on your interests and search history, so you can always expand your music library.
Pros:
It shows video searches of the music
It is super quick
It allows voice search
Cons:
It is only available for iOS
The ads might annoy you
---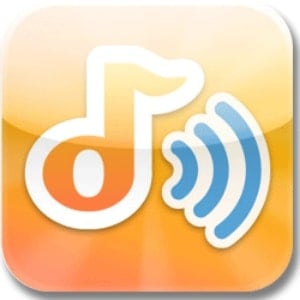 Like other song identifier apps, the Midomi app lets you search for the song by playing it or typing the lyrics. But what's different is that it makes you record your music and then delivers the results according to the recording.
And it even allows you to search for your song by humming it. So, even if you don't know the song's lyrics, you'll still find the song stuck in your mind.
In addition to that, the app also shows you how others are humming the song you are looking for. And this is an incredible way to get entertained. You'll just love to know that everyone is looking for the same music in a similar way as you (by humming funny tunes)!
To search a song on the Midomi app, simply hit the large microphone icon next to the search bar, type the song's lyrics, and the results will be on the screen in a couple of seconds!
But wait, that's not all!
What I love more about this app is that if the app fails to find your song, it suggests similar songs. This way, it introduces you to new music based on the genre and artists you are interested in. So, you get to explore new artists.
You can also purchase the song from iTunes, even pull up related videos from other apps like YouTube, Spotify, etc., and even share your favorite tracks on social media.
Pros:
It is entirely free to use
The platform is ad-free
You can purchase the song from iTunes
It suggests similar music from time to time
Cons:
It sometimes fails to identify the song
---
So Which App is Best at Identifying Songs?
Hopefully, by now, you might have found a way to play that song stuck in your mind on your phone.
If not, you can go with the overall best music recognition app, Shazam. This one is just excellent at what it does. The app identifies the song within seconds, gives you related information, and best of all, it works even when you are not connected to the internet.
Also, Shazam has been in the market for quite a long time and holds a vast database. So, what would be a better option than this?