Disney+ is a video-on-demand (VOD) streaming platform that requires a subscription and is considered to be one of the greatest streaming services for users of all ages. It features media content that covers a wide variety of genres.
Moreover, Disney+ has been working together with other media streaming providers to integrate their services into the apps and websites of those other networks. Because of this, many prominent streaming providers have included a distinct product page for Disney+ in their offerings.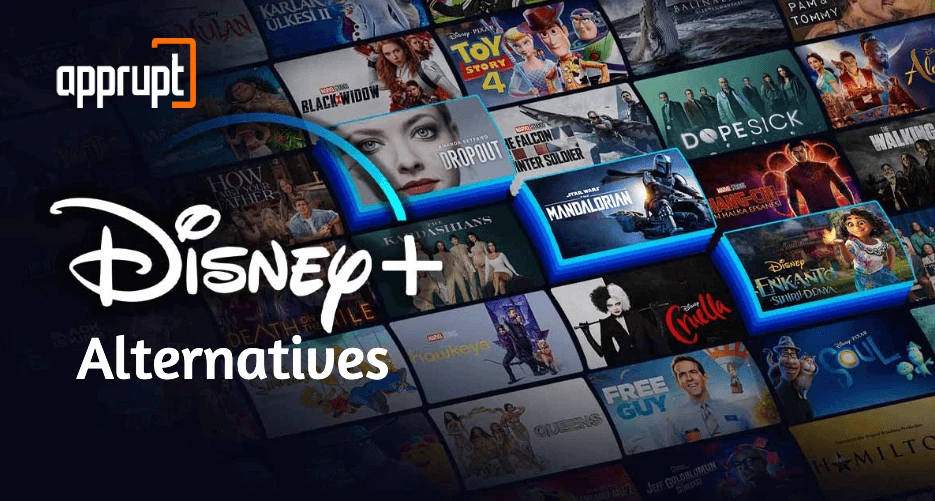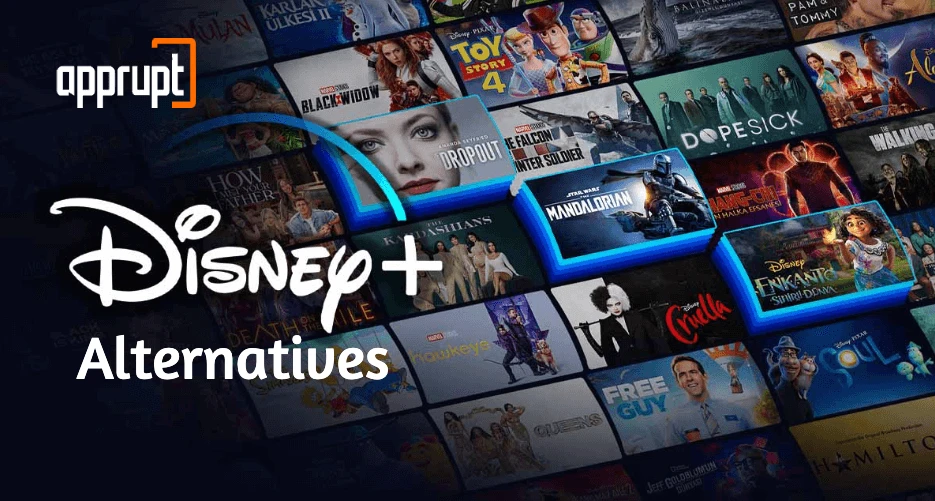 On the other hand, some customers aren't quite satisfied with their Disney+ subscription. In certain regions, the servers cannot keep up with the playback of 4K content, and the app has some small issues.
Right now, there are some of the greatest free and premium Disney plus alternatives available for users to watch movies, TV programs, and series in New Zealand: 
The Platform is also famous in many other countries like New Zealand, the user experience is really canny. For further details, read out our reviews on Disney Plus in NZ to have a better picture on the popularity of the streaming service.
Top 5 Disney Plus Alternatives
---
1. Netflix
Netflix, which is a worldwide leader in the online streaming sector, is an excellent alternative to Disney Plus and has been the unstoppable ruler from the very beginning. It is widely believed that Disney+ will prove to be Netflix's most formidable competitor.
Despite this, Netflix is the ideal alternative to Disney+ because it has such a large library of content. This content ranges from old classics to Netflix Originals and everything in between.
Most of the most popular television shows, as well as classics, animes, movies, documentaries, local content, and the service's unique productions, are hosted on the platform. 
Given its popularity and the high standard of the content it provides, Netflix has been nicknamed the "gold standard" of internet entertainment. However, movies that Disney owns will no longer be available on Netflix.
Netflix Features:
No free trial is available Simultaneous screens: 1 to 4 depending on the subscription package Service cost: Basic ($9.99/m) Standard ($15.49/m)Premium ($19.99/m)
2. Amazon Prime
Amazon Prime is among the least-known streaming platforms in New Zealand, typically provoking a blank face when introduced. However, in terms of overall value, Prime is one of the greatest options available so far.
Amazon has constantly released original television episodes and films, albeit with significantly less publicity. Shows like The Expanse, The Boys, and Upload have quietly amassed cult followings and favorable reviews.
Prime's library is also packed with classic movies and television shows, which appeals to a population that appears to have been neglected by Disney+. Moreover, you can also check this guide to access Amazon Prime on Roku Device.
Amazon Prime Features:
A free trial for 30 days is available Simultaneous screens: 3, Service cost: $8/m
3. Neon
Neon is one of the high-cost options on this list of streaming services. Still, for an additional $16 a month, you can access the HBO collection, which is widely regarded as having the highest overall production value of all streaming services.
Due to Neon's unique offer with HBO, you'll have access to box sets of some of the greatest dramas of all time, such as The Wire, The Sopranos, & Oz, as well as the latest episodes of big-name shows like Barry, The Staircase, Winning Time: The Rise of The Laker Dynasty, and Euphoria.
In addition, Neon allows users to save some television programs and movies for offline viewing later.
Neon Features:
A free trial for 14 days is available on simultaneous screens: 2, Service cost: $15.99/m
4. Apple TV+
Apple has been working on its own collection of movies and original shows behind the scenes to better compete with its rivals.
The original content produced by Apple is notably less flashy and more character-driven than the original content produced by other content providers, which is characterized by an excess of violent and sexual scenes in their shows. 
The content on Apple TV+ includes Ted Lasso, Mythic Quest, The Morning Show, and For All Mankind.
Apple TV+ Features
A free trial for 7 days is available, simultaneous screens: 6, Service cost: $8.99/m
5. Acorn TV or Shudder
Acorn TV provides access to a vast library of British TV programs, many of which center on investigating various mysteries. 
Subscribers get British television classics such as Midsomer Murders and more recent Acorn originals such as Penance and Harry Wild for the low price of $7.99 per month.
In contrast, Shudder caters to horror fans who know what they like. Subscribers of Shudder may foresee a vast library of documentaries, podcasts, original series, and movies, in addition to an extensive collection of frightening films that have been released recently and in the past.
The highest resolution that can be streamed using the Shudder app is 720p, which means that the other services have a little advantage regarding stream quality. However, anyone with even a passing interest in horror should try out the service's shockingly extensive library of films.
Acorn TV Features:
A free trial for 7 days is available, Simultaneous screens: 1 to 3, Service cost: $7.99/m
Conclusion
Every streaming platform has its own advantages and disadvantages, having different content libraries and features. 
If you aren't satisfied with your Disney+ subscription, you should try one of these enlisted alternatives to Disney+ and see if it meets your needs better.