Last Updated on July 21, 2021 by Mark Roberts
DU Recorder is one of the best yet easy to use screen recorder developed for mobile devices. It comes with quite a lot of features like you can Livestream your screen To YouTube and other social media platforms. However, there are quite a lot of the users who want to use DU recorder for pc.
But as the app is developed for Mobile devices only, hence there is no straightforward way to install the app on your Windows computer. However, you don't need to worry as I will guide you with the installation process. But first, let's just know about the top features of the du recorder:
Features of Du Recorder App
---
Livestream Supported:

One of the best parts of the Du Recorder is that it supports Livestream. As a result, you can directly stream your Phone or PC screen to YouTube, Facebook, and Twitch. Even getting started with the Livestream feature is pretty easy. You need to add the screen recording feature to control settings and simply log in to YouTube or any other sites and do all the necessary settings.
High Quality Livestreaming:
DU recorder also offers high quality live streaming experience. As a result, your live streams can be streamed in HD quality for the best viewing experience. Along with that, you will also get access to various resolution options.
Variety of live tools:
With the du recorder app, you will get access to a wide range of tools that will help you to manage your livestreams in a better way. Like you will get tools for Custom watermark, live themes, live pause settings, and more.
Privacy Settings:
DU screen recorder also comes with quite a lot of privacy settings. Like, you will get options for setting your Livestream public, unlisted, or private to protect privacy. Along with that, it also supports RTMP address.
Supports Replaykit:
If you are someone who streams gameplay on YouTube or twitch and mostly plays Replaykit compatible games, then this recording app for pc will help you out. As it supports Replaykit. So you can Livestream directly from Replaykit-compatible games.
Screen Recording: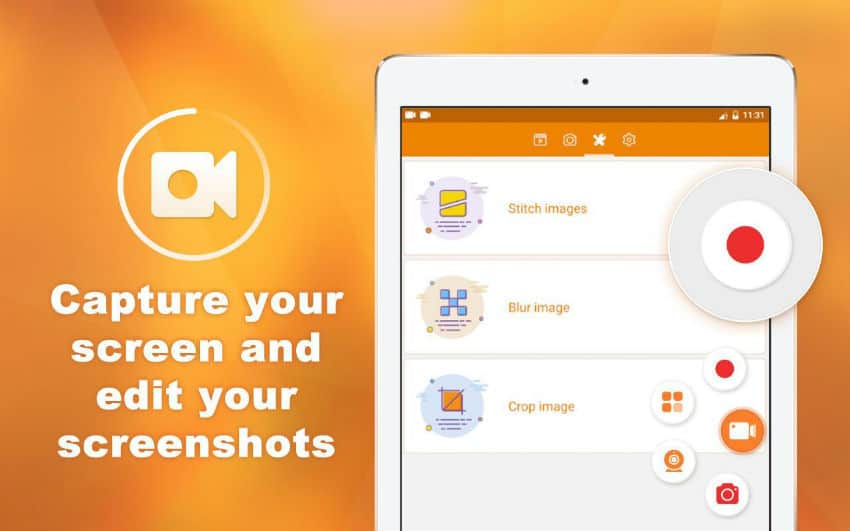 As you can read in the name, it is a screen recording app. The screen recorder app can help you to record screens and videos to your device. Also, it gives you a stable and fluid screen recording. With the help of this feature, you will easily be able to record game videos, video calls, popular live shows, and so on.
Video Editing:
Du Recorder on PC also comes with video recording features. With the help of this video, you will be able to trim video/remove the middle part of the video, add music or choose from a huge music library. You can also add text and custom video subtitles.
Moreover, it also allows you to add frames and stickers to your videos. Plus, it supports adding local images custom watermark to your videos.
What's more? You will also get features like adjusting video speed, adding filters, crop video, merge multiple videos, and so on.
How To Download Du Recorder For PC or Computer?
---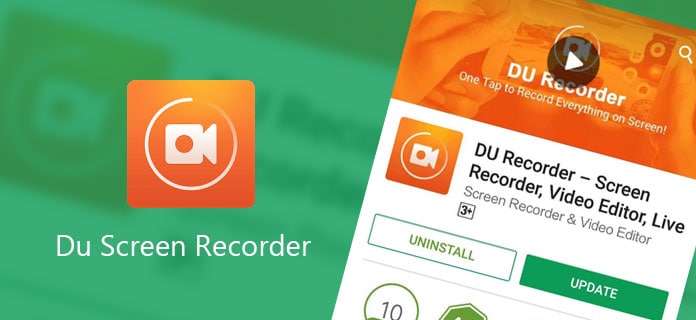 In order to install du recorder for windows or windows 10 we have to use an Android emulator. Also, you will need to sideload the app on your Android emulator. Since the app is not available on Google Play Store.
So the first thing that you should do is download DU screen recorder for PC apk. Once you are done downloading the app, follow the below methods to install it on your Windows computer.
Method 1: Using Bluestacks
Step 1: At first, go ahead and download Bluestacks from its official website.
Step 2: After that, follow all the screen instructions and install the emulator on your computer.
Step 3: Once Bluestacks is installed, launch it and sign in or sign up with Google account.
Step 4: Now, you have to drag and drop the APK file to the Bluestacks dashboard.
Step 5: Finally, wait for some moment and let the app get installed on your device.
Method 2: Using Nox Player
In case if you are using Nox Player then you can also install du screen recorder PC. For this, you will need to follow these steps:
Step 1: At first, you will need to download Nox Player from its official site.
Step 2: Once you are done downloading the exe file, follow all the screen instructions and install the emulator.
Step 3: Once installed, launch Nox Player and then from the right sidebar click on the APK button.
Step 4: Now, you have to select the apk file that you have downloaded previously and wait for the app to get installed on Nox Player.
Once done, you are all set to use Nox Player on Windows PC.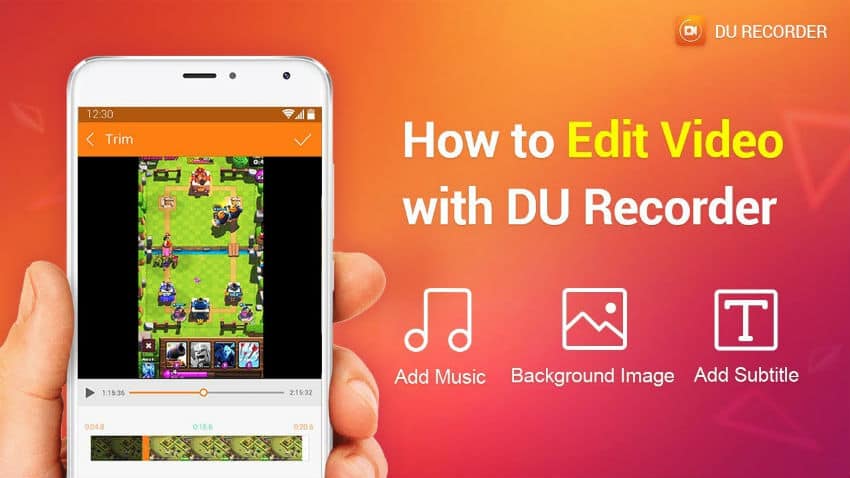 FAQs
---
How do I record my screen with du recorder?
To start recording your screen using Du screen recorder, you will need to click on the video recorder icon and then press the second button that appears on your screen. Then the video will count down from three to one and after that, everything on your screen will get recorded.
What are the best alternatives to Du Screen recorder for PC?
There are quite a lot of Du screen recorder alternatives available for PC. For example, you can use Bandicam, ShareX, Camtasia, OBS studio, and many more.
Conclusion:
So that was how you can download du recorder PC app. Du recorder is undoubtedly the best recording app for pc one can use. So go ahead and try to install the app on Windows and see how it is working for you. Also, if there is anything you would like to ask, then do feel free to comment below and I will help you out.