Last Updated on July 21, 2021 by Mark Roberts
Easy Poser App for PC is designed to give artists an ability to perfect their technique by creating poses that are realistic instead of using a human for a pose. This is one of the best posing apps for PC where artists can explore a wide range of features from creating the correct perspective to making different types of characters and poses.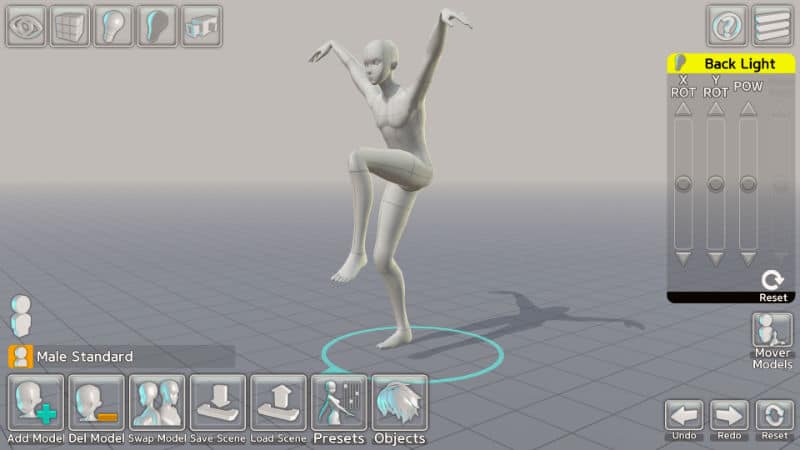 Features of Easy Poser App for PC
Here are a few mind-blowing features of this app.
#1. Plethora of Tools
Easy Poser app lets you choose from a wide range of characters such as boys, girls, and use various tools. You can rotate, flip, and move the characters to obtain a suitable pose. You can also have a grid and cut out the necessary parts to perfect your drawing.
#2. Sensitive Operation
One remarkable feature of this posing app is that you can control every aspect of the model. This way it makes it easier to manipulate the character. From highlighting movable parts to mirroring symmetrical postures, you can get it all done with this app.
#3. Models and Multi-model Control
Whether you need it for animation, short video, illustration, or anything, you can now have tons of body types on the app to finalize your project. With the multi-model control that lets more than 6 people to work on a design simultaneously makes it one of the best posing apps for PC ever!
#4. In-App Default Poses
It can be time-consuming to create a new pose each time. With the Easy poser online app, you can now choose from the default poses available in the app. With over 60 varieties of poses to choose from, you can choose the right pose you would need for your design. Well, these poses are more than enough to get started I suppose!
#5. Different Perspectives
The ability to design a quality product can only happen when you're able to check each and every detail meticulously. The operation mode on the app lets you change the viewing angle as and when you would want.
#6. Take your Designs with You
It's hard to always take human models wherever you go. Sometimes, you'd want to work at home but you might not have your human models to pose for you, and this can get irritating. With the Desktop version of this app, you can now work anywhere you want. Whether you're comfortably placed on your couch at home or at your workstation in the office, you can continue your design by drawing from the pose on the app.
There are a plethora of features that make it one of the best pose maker. You can check each one of them once you install the app on your device.
How to Use Easy Poser for Windows 10, 8, 7 PC & Laptop!
There are two ways through which you can use the app for different versions of Windows OS. So here we go with the first method.
Method 1: Download for PC Using with Bluestacks Emulator
This method is pretty simple and it doesn't take much time to complete if you have blazing fast internet speed. Here's how you can get Easy Poser PC app on your Windows computer or laptop.
#1. Download Bluestacks from the official website or by using this link.
#2. Install the Android emulator on your Windows computer and open Bluestacks once it is installed.
#3. Next, log-in using your Google account in the emulator. You can use the existing Google account to get your app data from the smartphone's Play Store app.
#4. Once done, open the built-in Play Store in the emulator and find Easy Poser app using the search option. Install the app once you find it.
That's it! You're all set to use the app on your Windows PC! That's the first method in which you used Bluestacks. Let us now see how you can get this app using NoxPlayer emulator.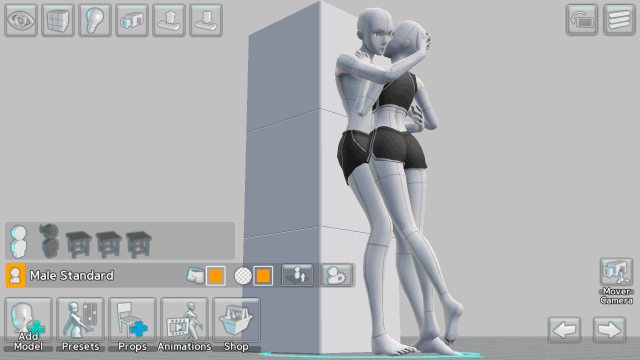 Method 2: Download for Windows 10 with NoxPlayer!
To get started using NoxPlayer emulator you need to follow the below step.
#1. Download and install NoxPlayer emulator on your Windows PC from this link.
#2. Once installed, launch the emulator and sign-in into your Google account to access the Play Store.
#3. Now, search for the app using the search bar and once you find it, install it right away. Moreover, one can also side load the Easy Poser APK file in the NoxPlayer directly.
#4. Next, launch the app and start using it. That's it!
How to Download Easy Poser for Mac Free
Easy Poser on Mac isn't available officially but by following this below given method, you can actually use it on your Macbooks! Here's how you can start!
#1. Install NoxPlayer or Bluestacks for Mac from the respective official websites. I would prefer the Bluestacks Mac version as its stable as compared to NoxPlayer. You can pick any of these two though.
#2. Once the Android emulator is downloaded and installed, launch it and sign-in using your Google account. Or you can use your existing Google account to get started quickly!
#3. Now open the in-built Play Store of the Android emulator and find Easy Poser app by using the search bar.
#4. Next, download it on your Mac once you find it.
This completes the procedure to install this app on Mac OS. I hope you didn't have any trouble following the process overall.
Conclusion!
Now creating different poses using this best posing app on your PC must be pretty simple. Isn't it? Well, if you haven't tried yet, you must download Easy Poser app right away and see how it differentiates as compared to using the same app on your Android device. Just in case, if you have any problems using its desktop version, do let me know in the comment section. I'll solve every possible problem faced by our beloved readers like you!