Last Updated on December 9, 2021 by Mark Roberts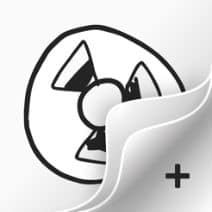 Have you ever dreamt of creating animations and always looked for an application for the same? If yes, then I am pretty sure you already know about flipaclip. It is one of the best animation creation applications available for Android and iOS devices. Using this app, you can draw things and animate them. However, the only drawaback is that there is no flipaclip for computers available as of now. As a result, it is neglecting a huge number of PC users.
But what if you wish to download the app on your computer? So the question is can you use flipaclip on pc? Well, I am going to answer this question only.
But first, let's just know what Flipaclip is all about. Well, Flipaclip is an awesome tool for drawing and creating animations on your mobile phone. It comes with all types of tools that helps you to draw your imagination and pretty handy to animate your drawings.
Some of the top features are mentioned over here:
Features FlipaClip Animation App:
---
A bunch of drawing tools:
One of the best parts of the flipaclip pc app is that it comes with a wide range of drawing tools that you might need. You will get access to basic tools like an eraser, lasso, brushes, ruler shapes, and so on.
As well as you will be able to get a custom canvas sizes up to 1920×1920. Also, the best part is that it supports pressure sensitive stylus or you can use the Samsung S pen or Sonar Pen. Plus, all the available customizing tools on the app are absolutely free to use.
Animation Layers:
Just like any video editing app, this one also uses layers. However, with the free version, you will only get up to 3 layers. But if you want to add more layers then you can switch to the pro plan, which comes with 10 layers. However, there is a drawback the app might not function well when you are working with lots of layers.
Animation Tools:
Flipaclip also comes with quite a lot of animation tools. It allows you to animate frame by frame and using the app is extremely easy. Plus, you will also get features like frames viewer, onion skin animation tool, and more. Moreover, it also features an overlay grid that will guide you as you work on your animations.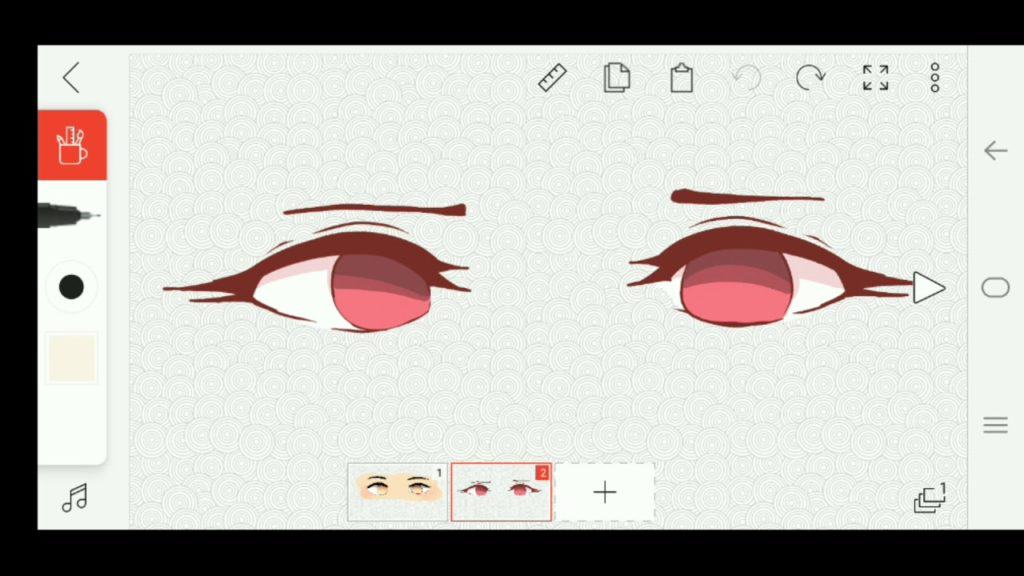 Audio supported:
Animations without audio are not something that you are going to like. However, flipaclip windows app allows you to add audio to your animated clips. Also, you can use up to six audio tracks free of cost. If you want more, you always have the option to switch to the pro version.
Moreover, you can also add dialogue to your animations, import audio files from your computer. However, some of the audio adding features are only limited to pro users.
Add images or videos:
Apart from creating animations, you can also animate images or you can draw on the top of your videos. This is one of the coolest features that most of the professional animation makers have and you will get to enjoy the same with this free app.
How to download Flipaclip for Computer (Windows and Mac)?
---
Since there is no flipaclip for laptop or desktop version available as of now. Hence, you cannot directly download flipaclip for windows 10 or mac. Instead, you will need to use an Android emulator.
Android emulators come pretty handy when you want to install a mobile app on your computer. There are a bunch of emulators that are available on the internet and you can get started with them free of cost.
However, for this tutorial, I am going to use Bluestacks for Windows and NoxPlayer for Mac. So go and follow these steps: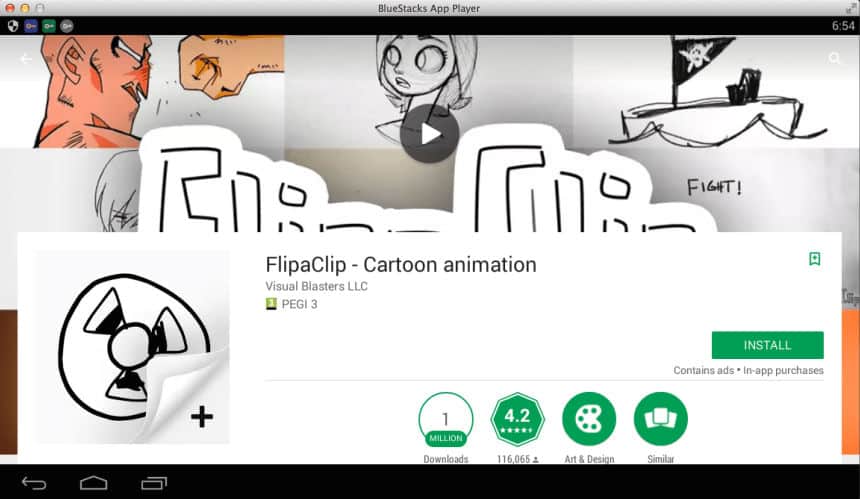 Method 1: Using Bluestacks
Step 1: First of all, go to the official site of Bluestacks and download the setup file from there.
Step 2: Once you have the setup file with you, start installing it by following all the steps.
Step 3: After installing the emulator, launch it. Now it will ask you to sign in or sign up. You can use your Google account to sign in. Or you can create a new account.
Step 4: Then launch the emulator and from the library go to Google Play Store.
Step 5: Over here, search for flipaclip for pc and click on the install button.
Wait for the download to get finished. Once done, you will be able to start using flipaclip pc app.
Method 2: Using NoxPlayer
Step 1: At first, download NoxPlayer from its official website.
Step 2: Then run the installation setup and install the emulator on your Windows/Mac, following all the screen instructions.
Step 3: Once NoxPlayer is installed, sign in using your Google account. Or you can create a new Google account.
Step 4: Next, launch the emulator and go to Tools.
Step 5: Then select Google Play Store.
Step 6: Finally, search for flipaclip for computer and click on the install button.
That's it. Once the download finishes, you will be able to start using Flipaclip on your computer without any trouble.
Is flipaclip available on computer?
No, there is no official version of flipaclip for computer available as of now. However, the application can be installed on your computer via an Android emulator like Bluestacks or Noxplayer.
Final Words:
So that was the answer to how can you download flipaclip on a computer question. Now go ahead and try to download flipaclip on computer and see how it is working for you. In case if you have any doubts or questions to ask, then do feel free to drop a comment below and I will help you out.
Related Posts: