Last Updated on July 21, 2021 by Mark Roberts
Do you have a lot of smart home devices at home and have trouble using or controlling them? I had the same problem as well. It was only when I discovered Geeni App for PC that I realized how easy it to use and control these smart home devices like a light bulb with just one single app.
Geeni App is a lifesaver for those who use a lot of smart home devices at their home and do not want separate apps for each one of them. So let's have a look at some useful features.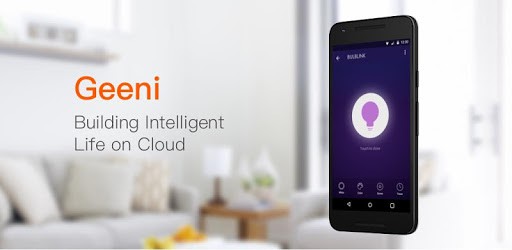 Features of Geeni App
Geeni smart home devices app brings you the real-life magic that we all look for. Here are a few amazing features.
#1. Control from Anywhere
With the advancement in digital technology, it's a lot easier to control the devices at home. All you need is the Geeni App and a wireless connection. You can now take control of your devices with just your voice using Amazon Echo. It's a simple app that anyone can use. Even when you're on a vacation and you'd want to keep your house safe and secure, you can randomly turn on your lights in the house.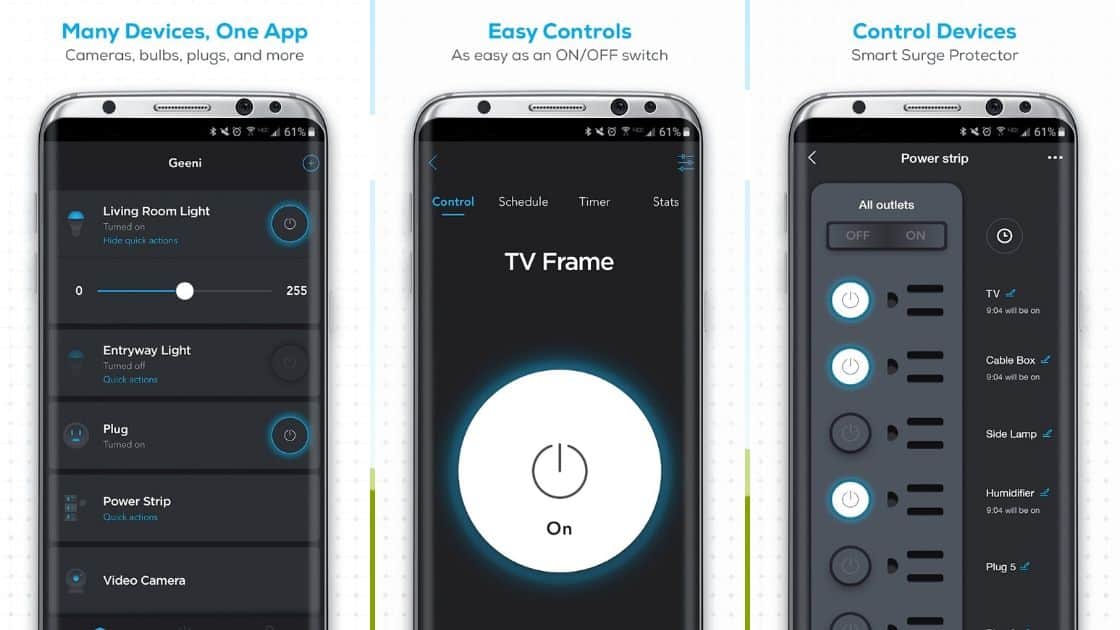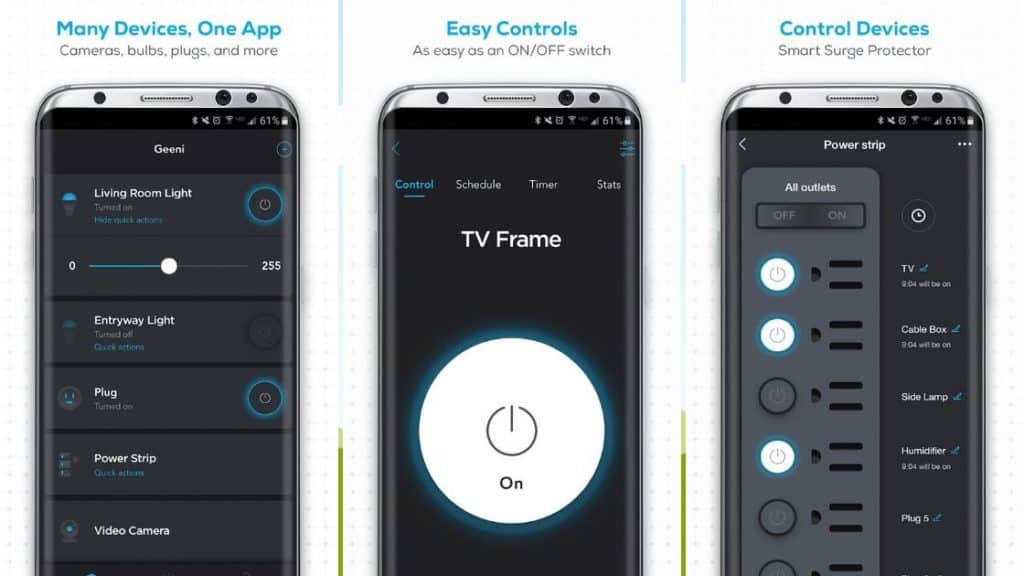 #2. Grouping Devices or Rooms
You might want to turn off everything at a particular room or you might want to group all lights. This way, you can easily take group devices into categories like lights, media devices and so on. Or, you can also group them into certain rooms like Kitchen, Living Room and so on. This way, you can turn on or off everything in a room in a single touch.
#3. Automate Actions
It can be a pain to remember to turn off all the lights, fans, and devices at home, especially when you're rushing off to work. You can use the Geeni App to automate all your devices. You can set timings and just forget all your worries. With your daily scheduled timings incorporated into the App, life can be truly magical.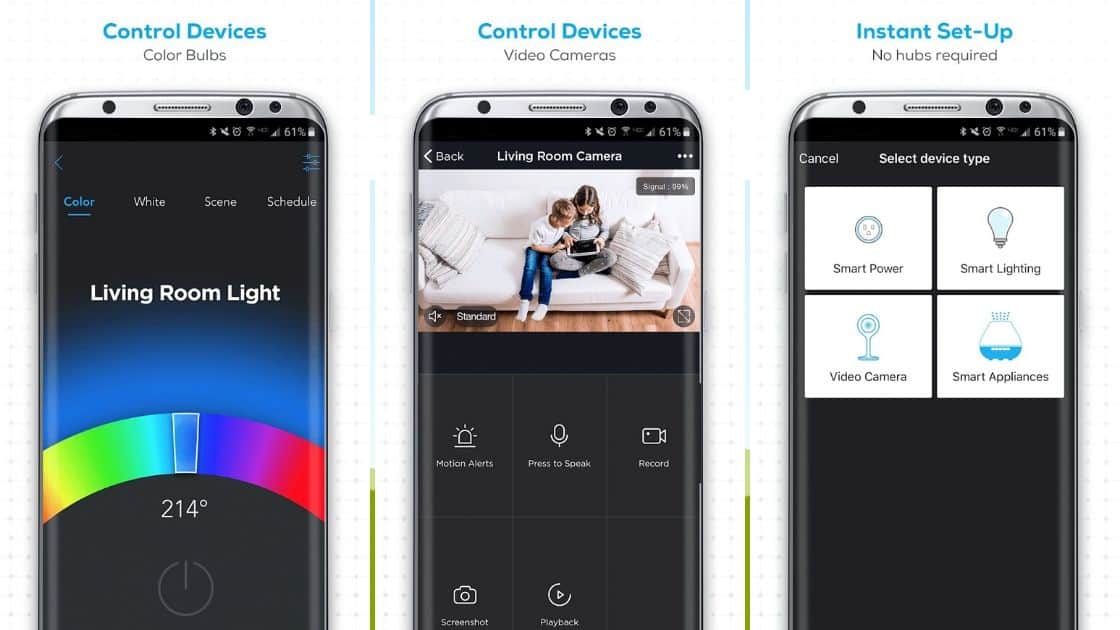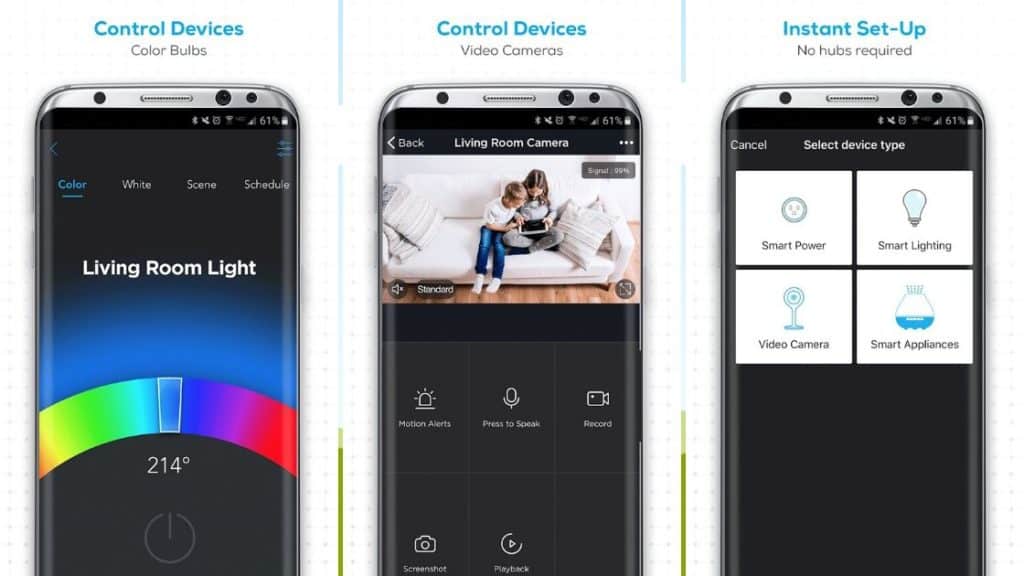 #4. Sharing Devices
It can be hard to take control of all your home devices when you're out on holiday or when you're not at home. Sharing lets you give control and set up restrictions accordingly. This way, your family members or household help can control the devices at home based on their needs.
#5. Colorful bulbs
When you get the Geeni bulbs, you can choose to set any color for your bulbs. Whether you'd like a mellow yellow or a bright blue, you can trust the Geeni App to get the job done. You can now set the scene according to your mood using just a few simple clicks.
There's a lot more than you can do with this app but as of now, I hope that these features are enough for you to get started!
How to Download Geeni App for PC?
---
The most trusted ways to download any Android app on PC is through Bluestacks and NoxPlayer. These are the most downloaded Android emulators around the world and they work like a charm. Let us start with Bluestacks first!
Method 1: Install Geeni Using Bluestacks!
---
#1. Download Bluestacks latest version on your Windows computer or laptop from the official website or from here.
#2. Now install the emulator and use your existing Google account to sign-in to get started! Using existing account will get you all the apps automatically to Bluestacks as well. Moreover, all the data will be synced too.
#3. Launch the Google Play Store in Bluestacks and hit the search bar to find Geeni App. Once you find it, click on Install button.
#4. Once the App is installed, you now need to sign-in using your Geeni access ID to gain control over all the smart home gadgets from the app.
This is a simple way through which you can use the App on PC with the help of Bluestacks Android emulator. That doesn't end the process here. You can also use NoxPlayer in a similar way to get started!
Method 2: Using NoxPlayer!
---
#1. Download and install the latest version of NoxPlayer from its official website BigNox.com or get it directly from here for your Windows 10 laptop or computer.
#2. Once the NoxPlayer is installed on your PC, launch the emulator and sign-in using your existing Google account or create a new one if you want a separate account for your PC.
#3. Next, launch the Google Play Store and search for Geeni app in it. Install the application once you find it in NoxPlayer's built-in Play Store. You can also sideload the APK file just in case if you don't find the app in Play Store.
#4. Now you need to use your Geeni ID to access your app and devices that you have already added on your smartphone or tablet.
That's how simple it to install the App on Windows 10 PC or laptop using Nox Player.
How to Download Geeni App for Mac!
---
This is a pretty simple process just like above two methods. The only difference is you'll be downloading a .DMG file instead of .EXE file of Bluestacks to get started!
#1. To start with, download and install Bluestacks on your Mac from official website or from this link. Do not download from any other unreliable source as it may contain malware and viruses.
#2. Launch Bluestacks and sign-in using your existing Google account which was used for your Google Play Store account previously.
#3. Now search for Geeni app in the Play Store and install it on your Mac using Bluestacks. You can also use the APK file if you have by sideloading it in the Bluestacks Android emulator.
#4. Once the app is installed, launch the app and sign-in into your Geeni App account with your credentials. Viola! You're all set to use the Geeni app on your Mac besides your iPhone or iPad too.
You can now control your home from anywhere in the world just with a single tap on your PC or Mac.
FAQs
Here are some frequently asked questions by users.
How do I get Geeni for PC?
You can sync Geeni from Connected Home partners in Microsoft's Cortana app or you can simply install the app using an Android emulator like Bluestacks!
Conclusion!
Managing the smart devices in a single app has never been so easy until I found the Geeni app. So what keeps you waiting? Download Geeni App on Windows 10 PC, Laptop, and even on your Mac systems now!
Related Posts: