Last Updated on July 21, 2021 by Mark Roberts
iSmartviewpro for PC is a cloud IP camera central management software that helps you to secure your home and office remotely. This software provides you a number of features like central control of monitoring, video capture, record, motion detection, etc for multiple IP cameras on LAN or WAN.
CCTV cameras have become really important nowadays for security but managing and controlling CCTV footage is a tough task to do. iSmartViewPro app helps you to manage remotely.
How to install iSmartViewPro for PC
---
There are 2 ways to download the app on your windows 10 pc and mac which is as follows. There isn't any official version of this app for windows so you need to download an Android emulator for this app to function well on your laptop.
Before you run the app on your PC, you require the following configuration for iSmartViewPro 2.0
Dual Core CPU
Above 1GB or RAM
Abpve 500GB of Harddisk
Windows XP/7/8/8.1/10 Operating System
1024×768 monitor resolution
Now let's get back to installing the app.
Using Bluestacks
---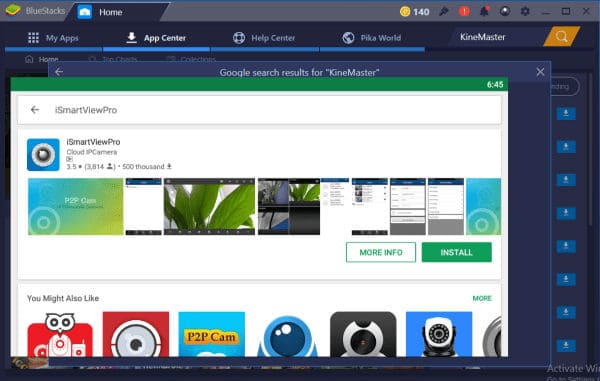 Using the Bluestacks simulator, you can install Ismartviewpro p2p on your PC and Mac.
1. Download BlueStacks from this link on your laptop.
2. After downloading the emulator, you need to install it on your device.
3. Once the installation has been completed, click on My Apps button and search for iSmartViewPro app
4. The app will be displayed in the search result. Select the app and click install.
5. After completing the installation, run the app.
Using KoPlayer
---
1. Download the KoPlayer file to install on your PC online.
2. After downloading, complete the installation. If you aren't familiar with the installation process go through the KoPlayer official website.
3. As soon as you finish the installation, you will find the app on the home screen.
4. Look for iSmartViewPro in the play store.
5. Run the app after completing the above steps.
Features of iSmartViewPro app
---
This application is specifically designed for the P2P IP camera series. The P2P connexion technology enables users to watch live videos from any purchased IP camera on different devices, such as an iPhone, by simply entering the ID and password of the camera. The good news is that no complex IP or router settings are involved in this application.
Here are some interesting features that can mesmerize you with this app:
Connecting multiple cameras
You can connect as many cameras as we want to your device so as to surveillance different areas on a single screen. We might need to go through the footage of 4-5 cameras at a time, ismartviewpro setup makes it easier to manage and streamlines the work.
Video Recording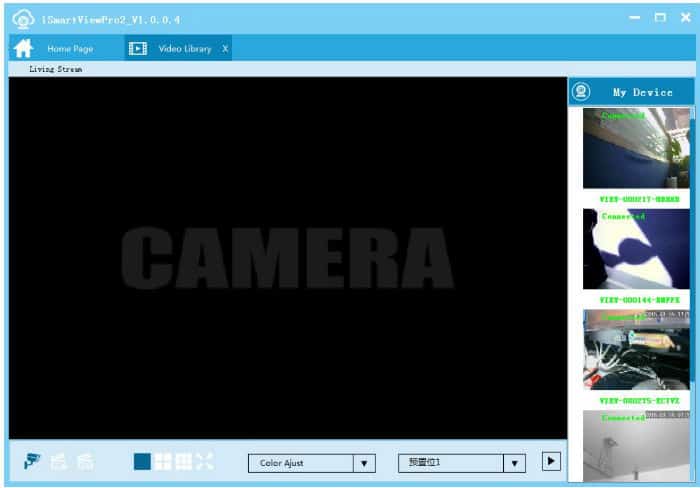 To keep tracking the footage 24/7 becomes difficult, so with the help of an iSmartViewPro camera, you can start the recording and watch it later as per your requirement. You can view the live recording. Moreover, you can check record files in the SD card and play it remotely.
Set Motion Alarm
By using the motion detection feature of this app, you can focus the camera recording on a specific area or position, this app alerts you when any dysfunctioning or movement happens in the frame. You will get to know who has moved through the camera.
Screen capture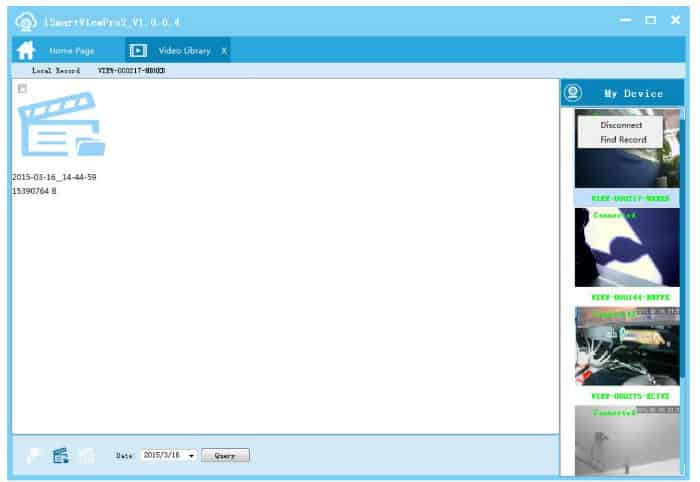 Provides you the facility to take screenshots. When the full video isn't required you can take screenshots from the footage when needed so as to provide or collect particular details.
Zoom Control
Better zooming quality with this app. It gives zoom control when you need to go through minute details of the recording. This decreases the security concerns.
Wifi Compatible
It has the advanced feature of being able to connect with wifi. This app is compatible with any wifi network
This app also provides you advanced features like CCTV, NVR, and DVD monitoring.
Conclusion
This was all about the iSmartViewPro application to manage your CCTV cameras easily. I hope we have provided every detail you would like to know about this app. If you have any questions feel free to mention in the comment box below.