Last Updated on July 21, 2021 by Mark Roberts
Whenever it comes to drawing apps for iPad, Procreate is one of the best options available out there. The app offers you lots of features and gives you lots of tools that help you to draw your ideas on your iPad. It gives you everything that you might need to create expressive sketches, rich paintings, illustrations, animations, and so on. Because of its powerful features, there are lots of people who wish to download procreate for windows.
Unfortunately, Procreate is only limited to iPads. As a result, there is no Windows app available out there. However, luckily there are quite a lot of alternatives available.
Anyway, before I go ahead and talk about the alternatives, let me just talk about Procreate and its top features.
So here we go:
What is Procreate App?
---
Procreate is one of the best drawing apps for the iPad. It is an app loved by creative professionals and artists. The app comes with a wide range of brushers and offers you a hub of artistic tools. Along with that, it comes with an advanced layering system, and it is backed by a fast Valkyrie graphics engine.
With this app, you will get everything that you need to turn your idea into beautiful sketches, paintings, or illustrations. Even, the app can be used for creating animations.
However, the only drawback of Procreate is that it is only limited to iPads and iPhones. The app is not available for other platforms. Hence, you cannot download the Procreate app on Windows, Linux, Android, or any other platforms.
Also, this one is not really a free app that you can download. The app costs you $9.99 on Apple App Store.
Procreate App Features
---
Key Features:
With Procreate, you will be getting up to 16k by 4K canvases.
It comes with an easy to use interface.
The quickshape feature helps you to draw perfect shapes.
You will get 64-bit painting engine for iPad.
Continuous autosave, so you will not be lost your design.
Brushes:
Procreate comes with quite a lot of brushes. It is packed with hundreds of od crafted brushers for painting, sketching. Also, you will get over 100 settings for each and every brush. You can also design your own custom brush. Or you can import, or export custom procreates brushes.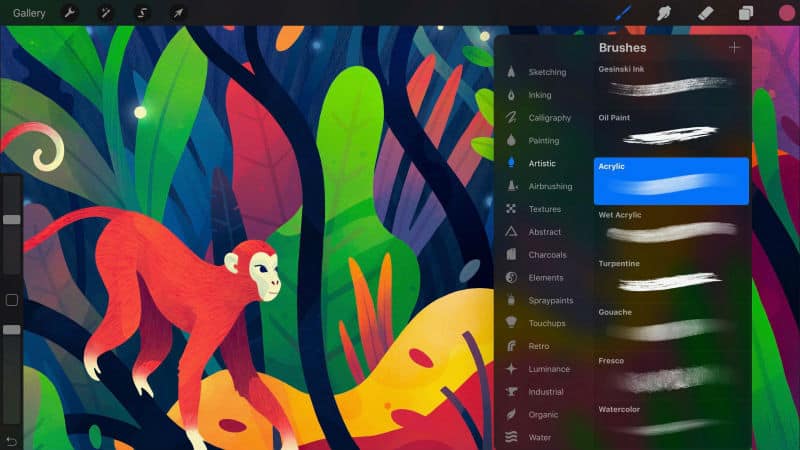 Layering System:
You will get to layer your art for precise control. You can also create masks and clipping masks. Along with that, it helps you to stay organized by combining layers into groups, and you will get access to over 25 layer blend modes.
Powerful Animation:
You will also use Procreate for animations. You can easily perform frame by frame animation, create storybooks or gifs. Also, you can export your animations in full resolutions and share them with the world.
Lots of colors:
You will also get access to a wide range of colors and color tools. You can use color drop to color each area of your drawing. Moreover, you can also import color profiles for color matching and assign color dynamics to any brush.
Procreate For Windows Alternative
---
As I have told you that there is no procreate for Windows 10 or its lower OS versions. Hence, you better consider using something else. Some of the popular alternatives are:
Autodesk SketchBook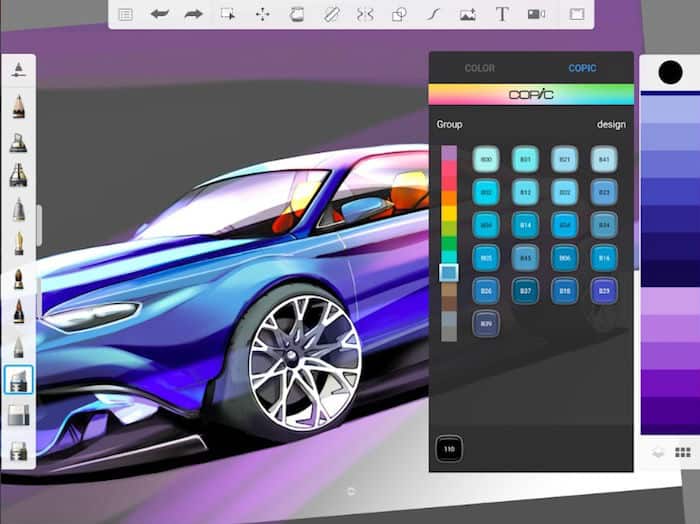 First of all, I have the Autodesk SketchBook. It is one of the best drawing apps for Windows and Mac. You can use this app for creating quick sketches or fully finished artworks. Along with that, you will get access to a wide range of powerful creative sketching tools.
It is also capable of scanning artworks using your camera. So you can start working on them. It also allows you to export your work as JPG, PNG, BMP, TIFF, and other formats. However, it is not really a free tool. But you can always go for the 7 days of trial to check the app out.
Adobe Photoshop Sketch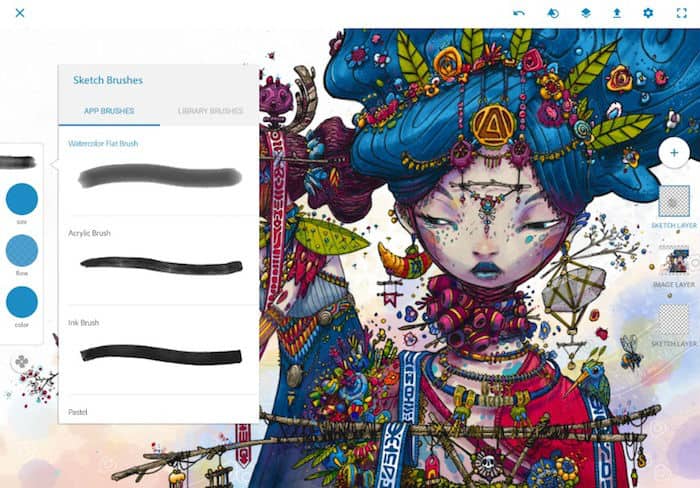 Adobe Photoshop Sketch is another great app that you can use in place of Procreate as its Windows 10 alternative. The app uses Photoshop's brush engine. As a result, you will get access to a wide range of pens, pencils and watercolors.
The app also comes with 24 built in brushes with adjustable size, color opacity, and blending settings. Also, you will be able to mix photos with drawing layers. Plus, you will get graph grids, which will help you to draw in a better way.
ArtRage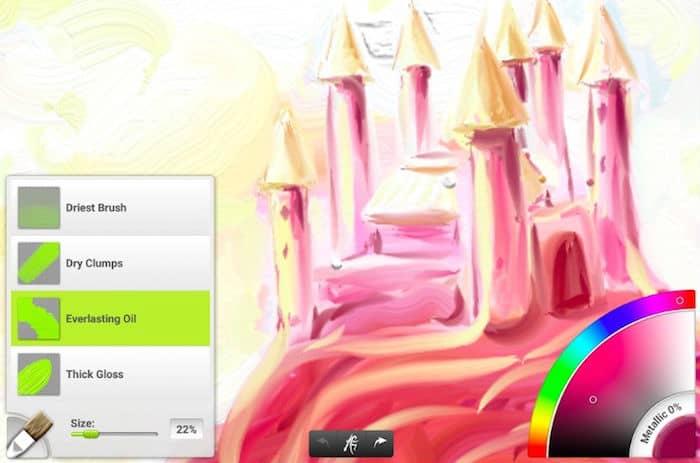 You can also check out Artrange. This one is a digital art studio that comes with a wide range of familiar tools. It is a perfect drawing app for thick, expressive oils and watercolors. Also, with this, you will get a full set of pencils.
As far as the features are concerned, it comes with lots of drawing tools like Pencil, inkpen, pastel, crayon, chalk, and so on. Along with that, you will also get access to different special effects tools like glitter tube, gloop pen, sticker spray, and others.
Krita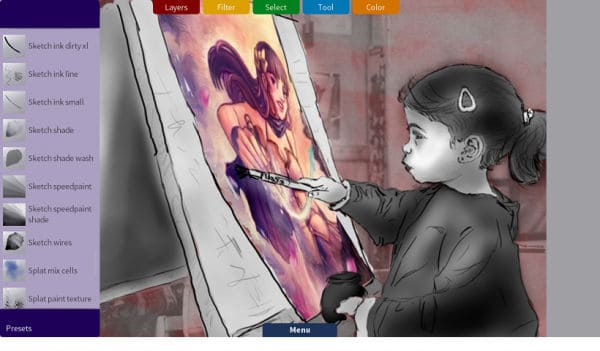 In the end, you can check out Krita. This one is a professional painting program available for Windows, Mac, and Linux. The best part is that it is an open source application. So you can download it free of cost.
The app also comes with an intuitive user interface. As a result, you will easily be able to get started with this tool. Plus, it allows you to create your own custom shortcuts. So you can use the software in a better way.
With Krita, you will also get a customizable layout, and it comes with 30 dockers for additional functionality. Along with that, you will also get dark and light color themes.
Final Words:
So that's all for the Procreate app for Windows. Sadly, the tool cannot be downloaded on any device apart from an iPad or iPhone. But its alternatives work extremely well. So go ahead and have a look at them.
Related Posts: