Last Updated on July 21, 2021 by Mark Roberts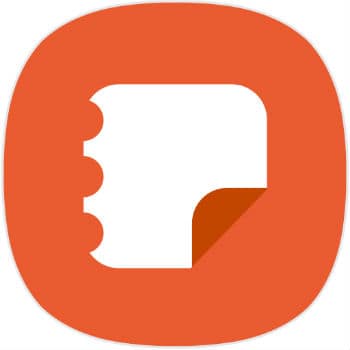 Notepad apps are pretty helpful, it helps you to list down the things you wish to do, scribble down your thoughts and what not. However, among all the notepad apps, the notepad Samsung is something that stands out of the box. Unfortunately, as you already know that this app is only available for smartphones. But there are quite a lot of users who wish to use Samsung notes on pc.
So the question is, how can you download Samsung notes for windows 10? Well, in this article, I am going to talk about this only. But before I do so, let me just talk about the app for a little bit. So you can get a clear idea about it.
Samsung notes is a great app when it comes to creating notes with texts, images, and footnotes. It also includes voice recordings and music. Plus, it allows you to share your notes easily to SNS. This app is a single hub for all your handwritten notes and sketches.
To help you know more, here are the top features of it:
Features of Samsung Notes App:
---
Notes
Creating notes is the default feature of the Samsung notes app. And creating notes with this app is extremely easy. Simply click on the plus icon from the bottom, and you are all done. Moreover, it also comes with some of the advanced notes features. Like you can lock your notes by creating a password. So no one on your behalf will be able to check the note out.
Text, Handwriting, and Drawing
With the help of Samsung Notes, you will also be able to add texts to your notes. Furthermore, it also gives you the option to change the font and color of the text. Along with that, you can add your handwritten notes. Simply tap on the handwriting icon, and you are all set to write down on your screen. In case, if you wish to draw then, you can use the drawing feature to create drawings easily.
Images and Voice Recordings
You will also get options to add images to your notes or voice recordings. So you are not just limited to creating handwritten or text notes. But you can also use images and voice recordings as notes. Also, using all of these features are pretty easy.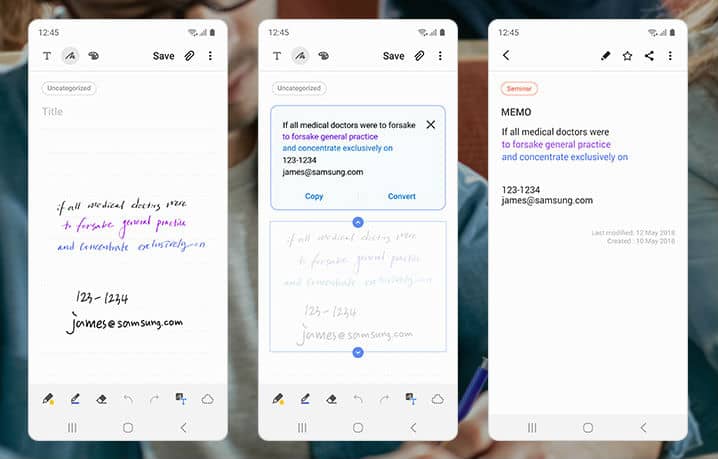 Brush Settings
You are also getting lots of brush settings. Like you can select from different brush types and colors. Also, you can change the size and opacity of your brush. As a result, you will get more precise control over your scribbles.
Sync To Samsung Cloud
One of the best features this app is that it allows you to sync your notes to the Samsung cloud. So all your notes are stored in a cloud server, in case if your notes gets deleted, you will still be able to restore it. Also, all your notes will get synced automatically. However, you will need a Samsung cloud account to enjoy the Samsung cloud.
How to download Samsung notes on PC?
---
Now you must be wondering how can I access Samsung notes from pc? Well, downloading the app can be a quite complicated task. As there is no support for Samsung PC for Windows 10.
So in order to download Samsung notes, you will first need to download an emulator and then install Samsung Notes over it.
Also, there are quite a lot of Android emulators available on the internet. However, among them, Bluestacks and NoxPlayer are considered to be the best ones. So for this tutorial, we will be using them.
Anyway, before going to the installation part, make sure to download Samsung notes APK to your computer. As we will be sideloading the APK file to the emulator.
Once downloaded, you can follow these steps: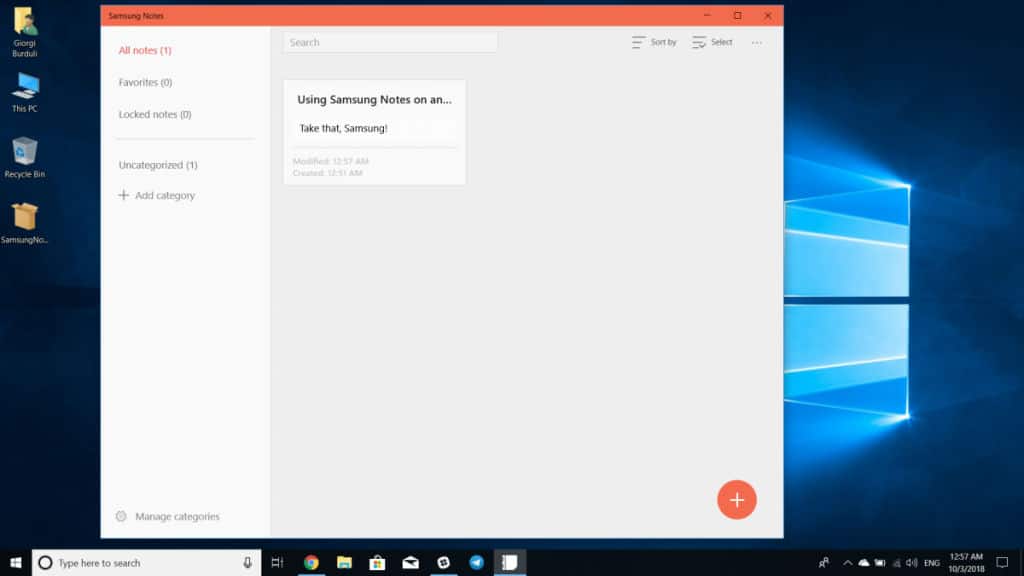 Method 1: Using Bluestacks
Step 1: First of all, go to Bluestacks.com and click on the download button to download Bluestacks setup file.
Step 2: After downloading the setup file, run the installation procedure, and follow all the steps.
Step 3: Once the emulator is installed, then sign in using your Google account. Or you can create a new Google account.
Step 4: Now, you will need to drag and drop the APK file that you have downloaded before.
Step 5: Finally, wait for the APK file to get installed, and you will be able to start using Samsung notes app on your computer.
Method 2: Using NoxPlayer
Step 1: At first, download NoxPlayer from its official website bignox.com.
Step 2: Once the setup file is downloaded, run the installer, and follow all the screen instructions.
Step 3: After that, use your Google account to sign in. Or you can create a new Google account.
Step 4: Next, launch the emulator and from the sidebar click on the APK button.
Step 5: Now, select the APK file and wait for the app to get installed. Once done, you are all set to use Samsung notes.
However, you should know that no matter what emulator you choose Samsung notes will not work the same way as it does on Mobile devices since the app is designed for mobile devices and its hardware. But still, some of the features of the app will work just fine.
Final Words:
So that was how you can download Samsung notes on PC. The app should also work just fine on your Windows 10 computer. However, some features may not work.
Also, if you face any kind of issues during the installation, then do feel free to drop a comment below and I will help you out.
Samsung Notes alternatives: