Last Updated on July 21, 2021 by Mark Roberts
Calling is one of the most preferred options for communicating with others. However, as you already know that calling is not free. Hence, there are quite a lot of people who often look for free calling apps. And one such free calling app is Talkatone. While this app works pretty well, lots of people wish to download talkatone for pc.
So the question is how can you install and use talk a tone for pc? Well, I will be answering this question only. Talking about the app, the app allows you to make free calls or talk and text via Wi-Fi or cellular data. The app allows you to text and calls anyone from anywhere.
Even with the help of this app, you will be able to call free of cost in the US and Canada. However, to help you know the app better let me just talk about the top features of it: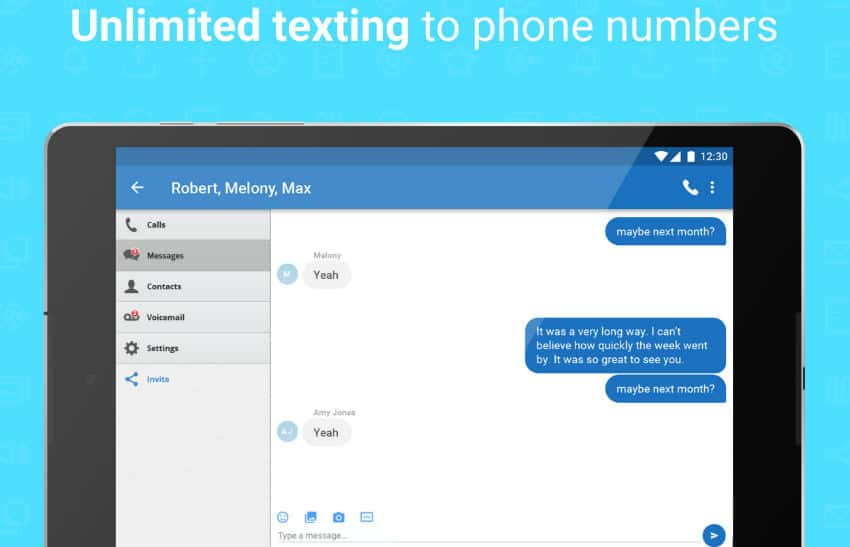 Features of Talktone App
---
Free Phone Number:
With talktone app you will be getting a free phone number. As soon as you join the platform, it offers you a free US and Canada phone number of your choice. Along with that, all the phone calls are available free of cost and does not require a phone plan. Instead, it uses your internet connection to set up a call.
Free Texting and Calling:
The app also helps you with free texting and calling. If you are not comfortable with talking, you can always send free text messages using the internet. You can also call your friends or family members in the USA and Canada numbers free of cost. So the person, you are calling up don't really need to have the Talkatone app installed on their phone.
Free Burner Number:
Want to keep your phone number anonymous? Then there is a free burner number feature included in the app. With the help of this app, you can make calls and send texts. And after you are done doing so, the app will burn your number free of cost. Also, you are allowed to change your number any time you wish to.
Free Picture texting:
Talkatone for Windows also supports free picture texting. So if you want to enjoy free MMS services, then this app is an ideal choice for you. You can text photos in the USA and Canada numbers free of cost. Even, you can also send photos to multiple numbers at once without any charges.
International Calls:
While talkatone is free in the USA and Canada, calling international numbers is not free. So if you are travelling overseas, then you better buy some calls credits. The app lets you buy calling credits at a very affordable price. Also, the best part is that if an international number calls you, you will not get charged.
Also, you can call at the cheapest rate in different countries like Nigeria, Mexico, Colombia, Honduras and so on.
You can call using your tablet:
There is absolutely no need for you to have a cell phone to make free calls. If you have an Android tablet or any other android device connected to wifi you will be able to make calls or send texts.
How to download Talkatone for pc?
---
Installing talktone on laptop is extremely easy. As it does not really require you to have a cell phone. Instead, any Android device will work just fine.
However, still installing an Android app to PC can be complicated. But luckily, there are quite a lot of Android emulators like Bluestacks and Nox Player available which will help you to install talk a tone for pc.
Anyway, let's just go ahead and talk about the steps that you have to follow to install the app in Windows:
Method 1: Using Bluestacks
---
Bluestacks is one of the easy to use Android emulators available out there. To get started with this, you will need to follow these steps:
Step 1: First of all, go ahead and download Bluestacks.
Step 2: Once downloaded, double click on the exe file and install the emulator by following all the screen instructions.
Step 3: Next, it will ask you to sign in. So use your Google account to sign in or you can create a Google account.
Step 4: Finally, launch the emulator and from the Library tab, go to Google Play Store.
Step 5: Over here, search for Talkatone and follow all the steps to download and install it on your PC.
Once Talkatone for PC is installed, launch the app and follow all the guide and setup the app.
Method 2: Using NoxPlayer
---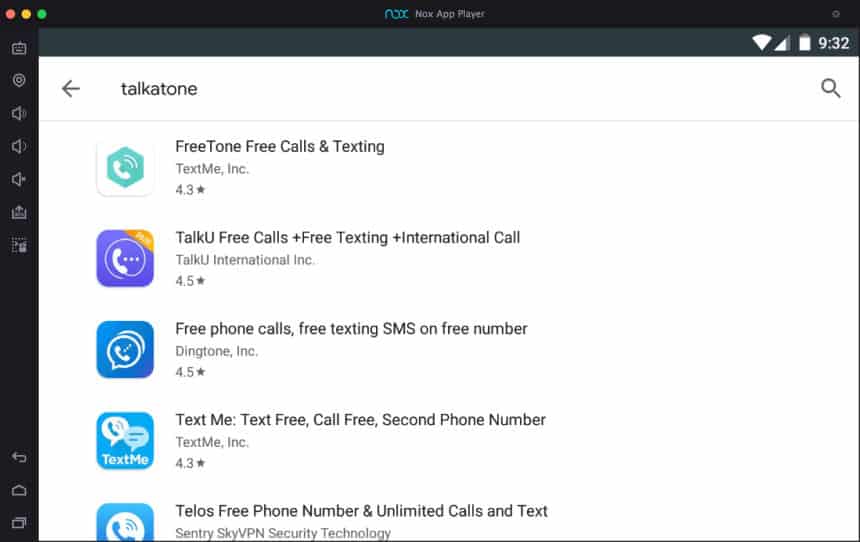 Nox Player is also one of the best Android emulators available out there. It comes with great features and pretty easy to get started. To get started with Nox, follow these steps:
Step 1: First, you will need to download NoxPlayer on your Laptop or PC.
Step 2: Also, you will need to download talktone app apk to your computer.
Step 3: Once the Nox setup file is downloaded, do follow all the steps and install NoxPlayer on your computer.
Step 4: Next launch Nox Player and from sidebar click on the APK button.
Step 5: Now, you will need to select the APK file that you have downloaded from the above.
Step 6: Finally, wait for the app to get installed on your device. Once done, you are all set to use talktone app.
Can I use talkatone on my computer?
Yes, Talk a Tone for PC can be installed on your computer. However, there is no direct way to do so, as there is no talkatone PC app available. Instead, you will need to use an Android emulator for the job.
Conclusion:
Talkatone for PC is a great app to communicate with your friends and family. It comes with a bunch of features, and most of the features are absolutely free to use. However, for some features, you might need to get a subscription. But overall, it is a great app for calling and texting without paying anything.