Last Updated on July 21, 2021 by Mark Roberts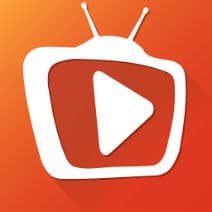 Entertainment is an important part of our lives. Without entertainment, our life becomes tasteless. And to save the purpose, there are quite a lot of apps that are available on the internet, which helps us with hd movies and TV shows. One such app is the tea tv app. And in case if you are looking ahead to download that for Windows then I am here to help you out.
With the help of TeaTV, you will be able to watch popular anime, movies and tv shows, and other entertaining content. As well as the app is completely free to use. The app offers you movies and TV shows in HD quality, and you will find shows and movies from different regions.
However, to help you know about the app better let me just go ahead and talk about the top features of it:
How to Download TeaTv For PC or Windows?
---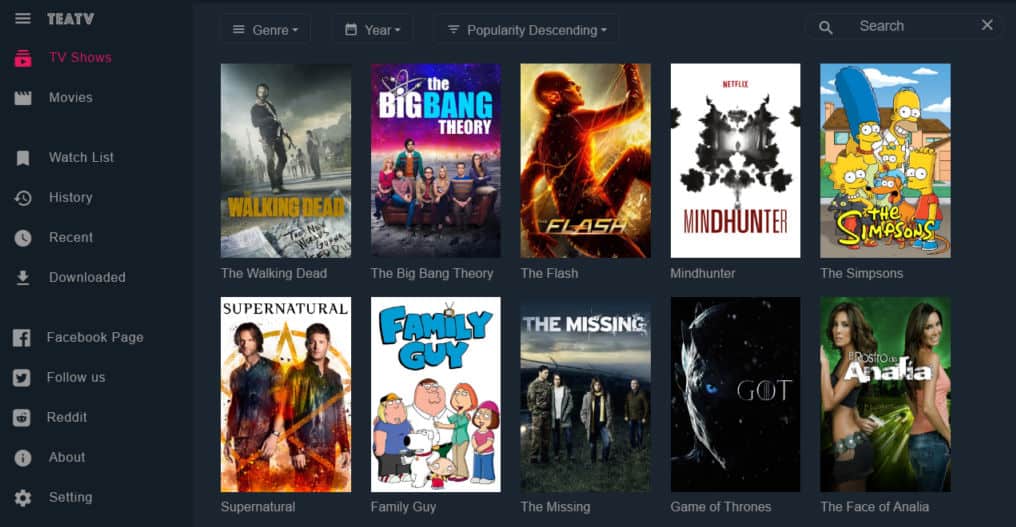 The good part is that TeaTV offers you their tea tv for windows 10, 8 and 7 app. So you can simply download the exe file and run the installation file, and you are good to go.
However, before you go ahead and download the setup file, here are a few requirements that your PC needs to meet with:
Your computer should be running on Windows 7 operating system or above like Windows 8, 8.1 or Windows 10.
Your computer must have 4GB of RAM.
You will need an active internet connection with good speed to watch your favorite content in HD quality.
How to Download TeaTv For Mac?
---
If you are using Mac, then sadly, as of now, there is no tea tv app available. Instead, you will need to install TeaTV using an Android emulator. Android emulator will create an Android like environment on your Apple computer and allow you to install TeaTV APK.
For Android emulator, you can use NoxPlayer, which is absolutely free to use and highly reliable. So go ahead and follow these steps:
Step 1: First of all, Download NoxPlayer from its official site www.bignox.com.
Step 2: Once the emulator is downloaded, run the setup file and install it on your Mac.
Step 3: Next, sign in using your Google Account. Or you can create a new Google account by clicking on the signup option.
Step 4: After that, you will need to download TeaTV for Android APK to your Mac.
Step 5: Then, launch NoxPlayer, and from the right sidebar, click on the APK button.
Step 6: Now select the TeaTV for Android APK and wait for the app to get installed on your device. Once done, you are all set to use TeaTV for Mac.
Features of Teatv for Windows App:
---
Free Entertainment:
Unlike most of the video-on-demand platforms, tea Tv is absolutely free to use. As a result, you don't have to pay any subscription fee to watch your favorite shows and movies. All you have to do is download teatv for windows 10, and you are all set to watch your favorite movies and TV shows. Plus, the best part is that it does not require you to sign up.
No Advertisements:
Advertisements are irritating, and it kind of ruins the user experience and there. And I don't think there is hardly anyone who likes advertisements while watching their favorite hd movies and shows. However, the good part of the Tea TV Windows app is that it does not come with any sort of ads. You get a clean UI for a better browsing and viewing experience.
Anime with English Subtitles:
Over the last few years, anime has gained a lot of popularity, and lots of people have started watching anime movies and shows. However, the thing with animes is that most of them are available in Japanese languages only. As a result, it becomes quite hard for other region fans to watch their favorite anime content. However, the good part is that this tea tv app offers English subtitles. So you can enjoy your favorite anime shows.
Watch Trailers Before You Watch a Movie/Show:
The tea tv app also offers you the trailer for the listed shows and movies. This is quite helpful when you are not sure about new content. So you can directly watch the trailer before you go and start watching the actual movie or tv show.
Download Your Favorite Content from tea tv:
Using the teatv pc app you will also be able to watch your favorite content. So you can watch your favorite tv shows offline. Also, all your downloaded movies or TV Shows will be available in your computer's my downloads folder.
Other Key Features of tea tv app:
TeaTV Windows app also comes with lots of other features. Like, you are getting a search feature to find your favorite movies or shows within the app. You can also search via Genre and year. Along with that, the tea tv app lets you download movies or tv series in HD quality in formats like 720p, 480p, 360p, and so. Plus, you can add your favorite content to Add To Favorites list. So you can easily access them.
What to do if you get the "teatv not working error"?
In case if TeaTV is not working for you, then there might be an issue with your internet. Also, tea tv's servers are pretty slow, so you might see a delay in content loading. Moreover, TeaTV was also got banned a couple of times in the past and the same will happen in the future. So by the time you download the app, it may not work anymore.
Is teatv legal?
TeaTV is quite popular for promoting pirated content, and it uses a streaming type called IPTV. So yes, if you use the app to download or watch movies, you are doing illegal activities. However, you can use a VPN application to protect yourself.
Final Words:
So that was all for the TeaTV for Windows. I would recommend you to use a VPN application while using this app. Anyway, if there is anything you would like to ask, then do feel free to comment below.
Related Posts: