The video game industry is making tremendous strides both technically and commercially. This has seen the market reach a projected value of USD 583.69 billion by 2030 (Grand View Research). Technologies such as immersive tech (AR, VR, MR) and streaming video games have been integral components in driving this growth.
It's no surprise then that the gaming industry is set to continue benefiting from these advancements into 2023. From independent studios actively producing new titles to large companies extending existing franchises, the future looks bright for the sector.
But what 3D trends will come out this year? Let's take a look at some of the current and upcoming ones that are likely to fire up gamers worldwide in 2023!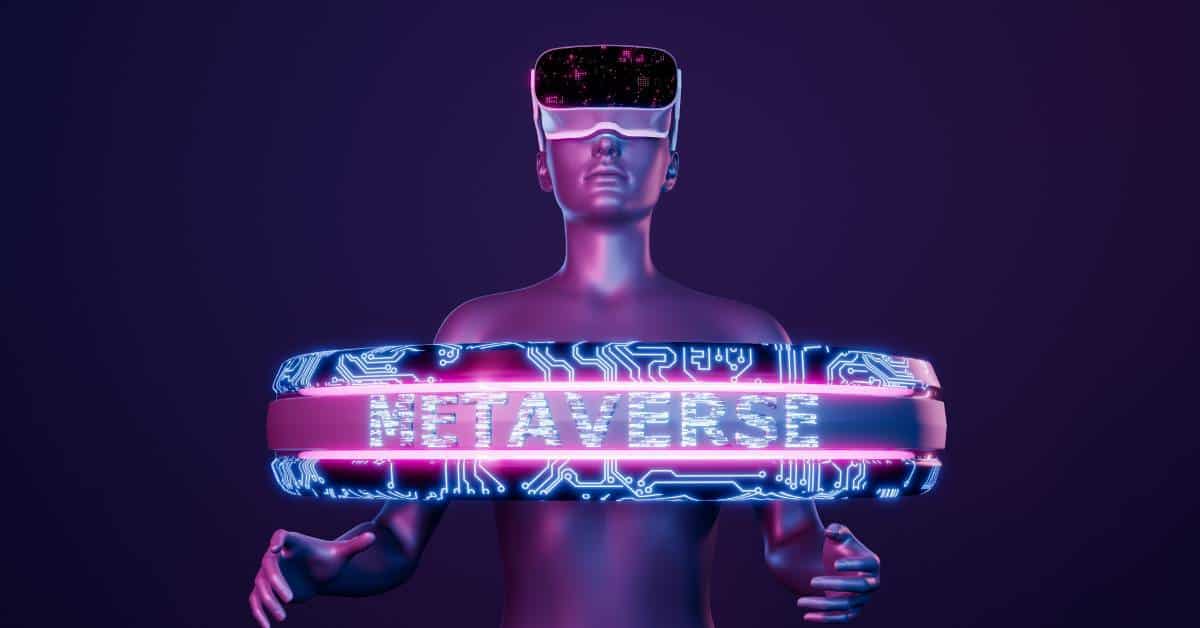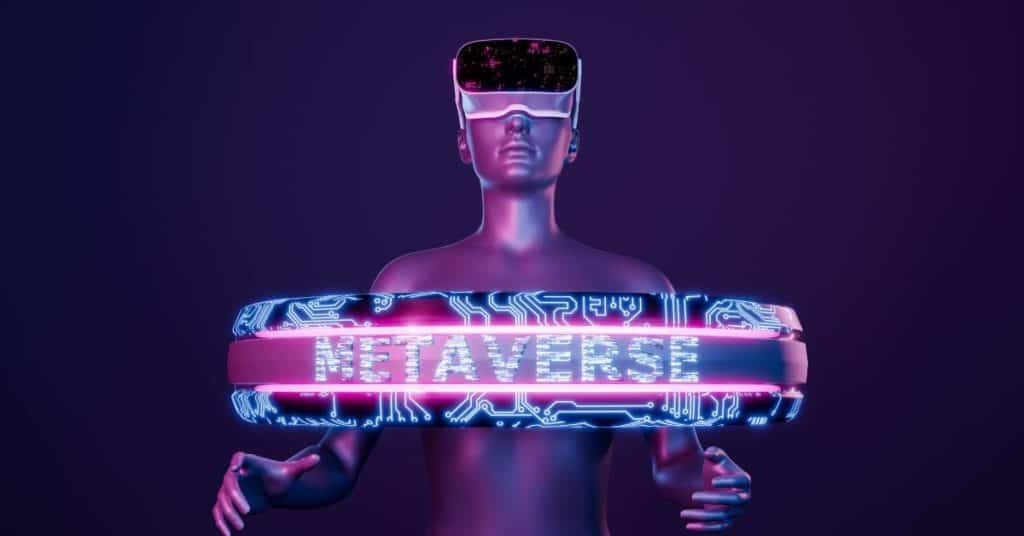 Blockchain-Based Gaming Trends 2023
Blockchain technology has revolutionized the video game industry, offering players new exploration opportunities and safer transactions. According to Newzoo, spending on in-game purchases is projected to exceed $200 billion by 2023. Expert blockchain development companies, such as EDIIIE are helping startups and enterprise businesses implement this powerful technology into their business models in order to solve real-world problems. Like the online casino industry, the future of gaming looks promising.
In addition to providing developers with more secure gaming environments and giving players increased control over their in-game assets, blockchain also allows players to move from play-to-win towards play-to-earn. This revolutionary platform is set to be one of the most prominent 3D video game trends by 2022 and will likely be at the forefront of the game industry trend in 2023.
AR and VR in Gaming
The popularity of Augmented and Virtual Reality gaming rose rapidly with the launch of Pokemon Go. By 2026, this market is projected to reach a value of $11.0 billion, with an estimated 18.5% CAGR between 2021 and 2026 (Industry ARC). This growth can be attributed to integrating AR and VR solutions into mobile and wearable devices and people's desire for immersive gaming experiences.
According to The Economist, prices for VR headsets will decrease in upcoming years, allowing players to benefit from interactive gaming using these devices and hand controllers.
Unlike full immersion in a VR game, AR overlays digital objects onto a player's real-life surroundings – something which has been made possible with increased smartphone penetration. This makes the format even more engaging and accessible and a great storytelling medium for game developers.
Cross-Platform Gaming Trends in 2023
Cross-platform video games have been a challenge since the beginning, but may soon be possible in 2023. Progress is being made by game developers, who are testing codes that can make gaming across platforms more accessible. High costs and technology limitations had previously barred gamers from experiencing this type of entertainment, but these issues appear to be on the brink of being resolved. If successful, multi-system playing could become a reality for gamers in the near future.
The potential for cross-platform video gaming has existed for some time; however, 2023 might finally come to fruition. Developers have been hard at work creating game codes that can bridge the technological gap between different systems and consoles so players can experience their favorite titles regardless of their hardware. This could be a game-changer for the industry, as it would open up new avenues of gaming experiences and possibilities. We look forward to its arrival in 2023!
Competitive Multiplayer Mobile Gaming
The past year has seen competitive multiplayer mobile games become a huge hit. eSports is now a worldwide phenomenon and titles like PUBG Mobile have risen to the top of the charts. Multiplayer mobile gaming is set to remain at the forefront in 2022 and 2023 due to its appeal among gamers, who are driven by social interaction, a sense of pride over rivals and in-app purchases. This trend will only increase in popularity in 2023, showing no sign of waning anytime soon.
Fitness Gaming
Gone are the days when video games were seen as a way to waste time without physical activity. Playing video games can help you get in shape and burn calories! Fitness gaming, or Active Video Games (AVGs), are becoming increasingly popular and commonplace in the world of 3D video games.
With its growing popularity and effectiveness, fitness gaming is one of the most notable trends for 2023. So if you want to stay ahead of the curve and stay active at the same time, consider giving fitness gaming a try! It may just be the perfect fit for your lifestyle.
New Platforms for PC Gaming
The PC gaming scene isn't over, in fact it's expected to reach an impressive market size of $31.52 Billion by 2028. Steam has long been the go-to platform, but new competitors are appearing on the horizon.
GOG has seen success with its wide selection of both recent titles and classic games, and Epic Games Store, from the makers of Fortnite, is a force to be reckoned with. Meanwhile, Roblox has allowed for an explosion of indie games. All in all, 2023 promises to bring PC gaming back with a bang!
Esports
Esports have come a long way since the time when playing video games was considered as something to be made fun of. Now, with the introduction of NFT video games and Esports, individual gamers and businesses are reaping great benefits from it.
Similar to regular sports like football, basketball, cricket etc., Esports entail competitions across various video games. Its popularity is growing so much that large companies all over the world are investing in the Esports gaming industry. In fact, at the 2022 Asian Games, Esports will be officially recognized as an Olympic sport! This has attracted a large audience base and is expected to grow steadily in coming years – Markets and Markets estimates it will reach $2174.8 million by 2023.
Metaverse Gaming
The introduction of video games in the metaverse has sparked tremendous excitement. Numerous game studios have started to carve their niche into the world of metaverse gaming, and the use of this technology is gaining traction across multiple industries.
As we move further into 2023, metaverse gaming is emerging as a major trend within the video game market, with Global Market Estimates predicting a total revenue of 710.21 billion by 2027. Whether centralized or decentralized, metaverse video games are quickly becoming fan favorites among gamers worldwide, and it looks like this trend will continue well beyond this year.
Unity is the favorite Game Engine of 2023
Unity is becoming the go-to game engine for developers looking to make multiplayer games. Thanks to its ease of use, powerful features, and rapid prototyping capabilities, it has earned a large following among gamers worldwide. In 2021, the unity 3D market saw an impressive 93% growth and generated $30 billion in revenue for game companies that use it.
From scripting and animation systems to cross-platform support and intuitive interfaces, Unity delivers an unparalleled gaming experience. As industry experts predict that gaming revenues will reach $300 billion by 2027, developers must understand their customers' needs and create tailored experiences accordingly – something Unity makes possible in both 2D and 3D environments.
This comprehensive toolkit is quickly becoming the new standard for developing and marketing AAA games, and its popularity is continuously growing.
Cloud and Streaming Video Games
Cloud gaming, or Gaming as a Service (GaaS), is poised to revolutionize the entertainment and gaming industries by eliminating the need for pricey hardware. Thanks to 5G technology, which promises faster internet speed, gamers will soon be streaming games instead of having to purchase them and then download them regularly. This will also enable large-scale multiplayer gaming experiences. By 2023, streaming games may become commonplace.
The Future of the Gaming
2023 is likely to be a thriving year for the gaming industry, brought on by technological advancements and changing player preferences. According to Newzoo, the number of mobile gamers around the world will reach 3.07 billion by then.
These developments in turn will bring about increased competition among game developers as they strive to create innovative gaming experiences.
What are the Current Gaming Trends?
The advent of AR VR and other emerging technologies has seen a surge in mobile gaming popularity and the development of streaming video games. These trends are transforming the gaming industry.