Last Updated on December 29, 2021 by Mark Roberts
If you've recently entered the cord-cutters club, I bet you must have wondered how to watch cable TV channels like ABC live without cable. That's quite an obvious thing since you don't want to miss out on the NBA basketball games or your favorite ABC shows.
Well, honestly, you won't miss out on a single beat of your favorite ABC live shows after ditching the cable! A plethora of streaming services (OTT platforms) streams ABC Live without cable. And you don't need a cable registration for that!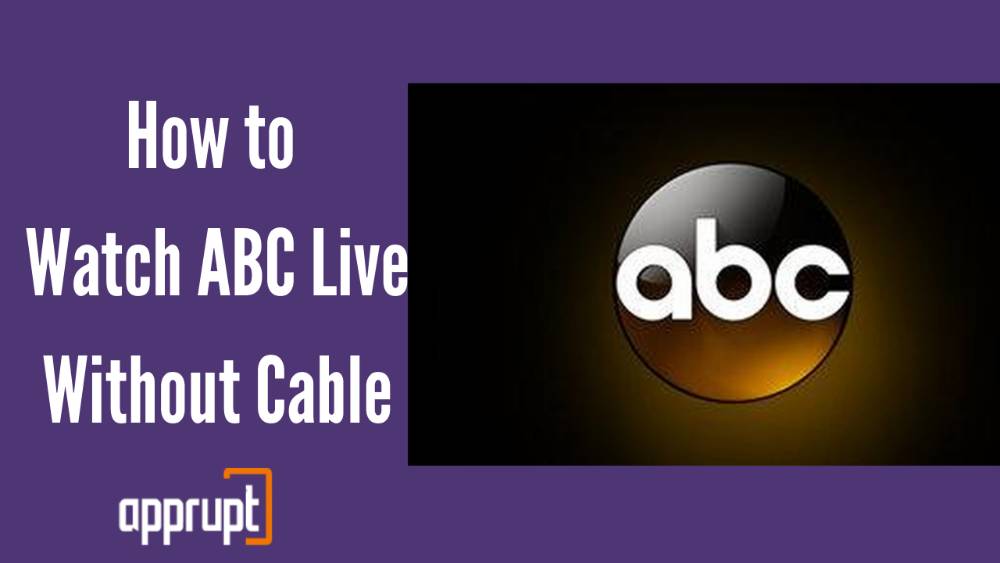 Still, if you aren't sure which service to use to watch ABC live without cable, this guide will help you decide.
That said, let's begin!
How to Watch Live ABC Free
---
If you live in the urban regions in the USA, you don't need to pay a single penny to watch ABC. You can use a $25 Flat TV antenna and watch all ABC live shows without interruptions. The only catch is you need to be within 30 to 40 miles of the broadcast towers.
Most good-quality antennas let you watch ABC live in high-definition (1080p or 720p) and give you access to several other channels. However, before purchasing the Antenna, ensure it streams ABC by checking the channel lineup.
Watch ABC Live Without Cable
---
If you don't want to use the over-the-air method, you can always switch to streaming services. Several streaming channels support ABC live streaming. And you can watch the ABC channel using your streaming service subscription.
So, let's have a look at the popular streaming services that offer ABC in their channel lineup.
ABC On Hulu Live TV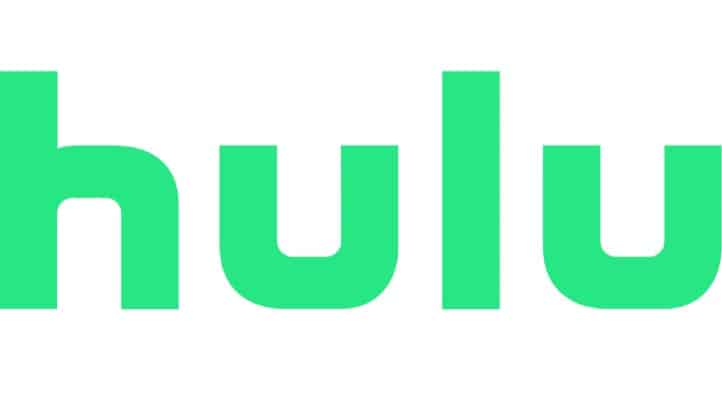 If you've always used Hulu Live TV for streaming on-demand content only, it's time to scroll through its library of live TV channels. The service streams 65+ channels, including ABC and over 10,000+ programs, giving you all the reasons to stick to your TV all day long.
You can stream Hulu Live TV on several media players and record its content for offline viewing. The price you pay for all these features is only $64.99 per month!
ABC On fuboTV
Sports lovers are well-aware of the fuboTV service that offers various sports channels. However, the service is not limited to sports content. It's got a bunch of other entertainment channels, including ABC, that you can watch at $64.99 per month.
You also get 250 hours of cloud DVR storage and simultaneous streaming on up to three devices under a single subscription.
ABC On DIRECTV STREAM

DIRECTV STREAM (now AT&T TV) is a popular cable-TV alternative. You can watch ABC and 65+ channels on DIRECTV STREAM with its entertainment package for $69.99 per month.
The best part of this service is that it allows simultaneous streaming on up to 20 devices per subscription.
And if you cancel your plan within 14-days of purchase, you get a full refund. That means you can try the platform without any risk for two weeks!
Watch on the ABC Go App
---
ABC offers the ABC GO app to watch ABC live and ABC on-demand. You can install this app on most streaming devices. Nevertheless, to access its content, you'll need to use your pay-TV service provider's login credentials.
Worry not! You don't need a cable registration. The login credentials of Hulu live TV, fuboTV, YouTube TV, or DIRECTV STREAM will work.
Once you sign in to your account, you can unlock all the shows and content of the ABC GO app and stream it on your TV without any hassle!
Watch ABC on Fire TV
---
To watch ABC on Fire TV, you can install the ABC Go app or a streaming service that carries ABC. In either case, you'll need to use your streaming service login credentials to unlock ABC programs. Below are the step-wise instructions to watching ABC on Fire TV.
Step 1: Subscribe to any streaming service that streams ABC live.
Step 2: Go to the Fire TV home page and hit the search icon on the top-left corner.
Step 3: If you want to use a streaming channel (like Hulu, fuboTV, etc.) to watch ABC, search for that channel. Otherwise, search for ABC Go.
Step 4: Choose the channel from the search results.
Step 5: Click Download and let the installation complete.
Step 6: Next, launch the channel.
Step 7: Sign in with your login credentials, and you can watch your favorite ABC shows on Fire TV.
Watch ABC on Apple TV
---
You can use the ABC Go app or a streaming service that offers ABC to watch the ABC channel on your Apple TV. The process is relatively simple and works as follows:
Step 1: Select any streaming service that includes ABC live and subscribe to it.
Step 2: Go to the Fire TV home page, scroll right, and click the search option.
Step 3: If you choose a streaming channel (such as Hulu, fuboTV, etc.) to watch ABC, type the channel name in the search bar. Otherwise, type ABC Go.
Step 4: Pick the channel from the suggestions.
Step 5: Click the cloud symbol and wait for the installation to complete.
Step 6: Next, open the channel from your channel list.
Step 7: Log in with your account credentials. You can now stream all the ABC shows on your Apple TV.
What Shows are on ABC
---
ABC is home to endless entertainment shows across various genres like action, drama, sports, comedy, adventure, and many more. However, if you are clueless on where to begin, this list of the best ABC shows will get you sorted:
Grey's Anatomy
The Good Doctor
The Bachelor
Big Sky
American Housewives
The Bachelorette
Black-ish
General Hospital
Fresh Off the Boat
How to Get Away with Murder
The Middle
Shark Tank
Speechless
Jimmy Kimmel Live
Additionally, ABC also streams NBA Basketball and NCAA College Basketball.
For information on watching other TV channels online check out: How To Stream Specific TV Channels