When you have decided to chill on your couch while enjoying your favorite movie or TV show on your Roku TV screen, the worst thing that could happen is "You lost your roku remote."
In such situations, you don't want to spend hours searching for the remote under your furniture or various corners of your home.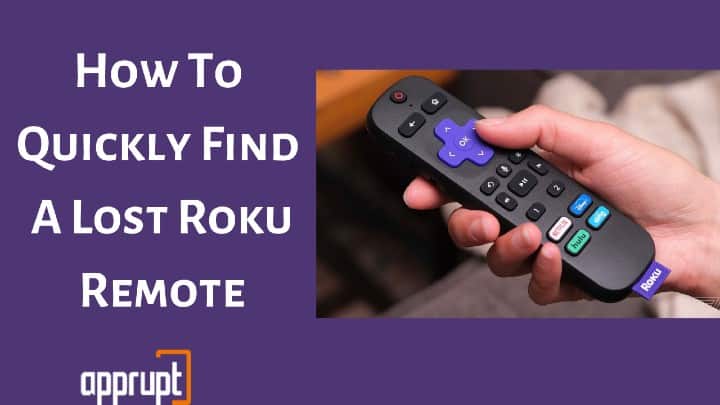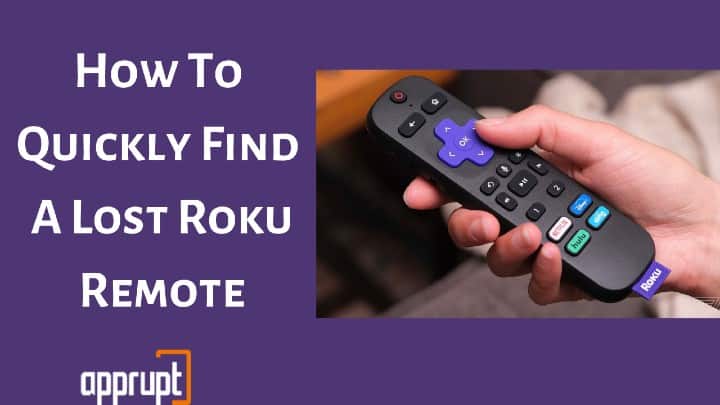 Luckily, Roku understands your pain, and hence, most Roku remotes now come with the Remote Finder function.
Using this simple trick, you can quickly find your lost Roku remote, regardless of the corner it is sitting at, and continue enjoying your favorite show. Let's see how this remote finding feature works so that you can take the most advantage of it.
Find Out Whether Your Roku Remote Has Remote Finder Function?
---
Roku remotes that have voice control support are the only ones that offer the remote finder feature. If you are not sure whether your Remote has voice control, you can flip it and see if there are any speaker holes at the back. If speaker holes are present, the remote is a voice-activated remote control.
Alternatively, if your standard roku remote does not have that feature, you can upgrade it by purchasing the Voice Remote Pro for under $20.
Additionally, devices like Roku Streaming Stick (4K and 4K+) and Roku Ultra device come with a voice-control activated remote control.
Here's How to Find a Lost Roku Remote
---
The simplest way to find a Roku remote is by tracking its location through the remote finder feature. If your remote has this functionality, it won't take minutes to find your Remote.
Whether it is stuck between your sofa cushions or sitting on the kitchen counter, you can find it in a flash!
Using Hands-Free Voice Command
---
The first method to look for a misplaced remote control is via voice commands. For a voice-control activated remote control, you can say, "Hey Roku, Where is my remote?"
As soon as you pass the command, the remote will switch on your TV and emit a loud beeping sound.
You have to follow the sound, and there you have it! Your remote will be in front of you.
After reaching the remote, press any button, and the beeping sound will end.
That was easy! But here is the catch. This method won't work, if your Roku remote is out of the WiFi signal range, the power batteries are dead, or the hands-free voice control feature is disabled.
In that case, you will have to continue with the other tricks given in the following sections.
Find the Remote using Roku Mobile App
---
Roku has a mobile app for iOS and Android users. You can find and install this it from the PlayStore or AppStore and find the Remote. But make sure your Roku app and device are connected with each other.
Here is how to locate a Roku remote from the app.
Step 1: Launch the Roku app on your mobile phone.
Step 2: Navigate to the Devices option.
Step 3: Click the three dots on the right of your connected Roku device. The app will now connect both devices so that you can control your Roku.
Step 4: Click Ping remote to enable the feature.
Step 5: Select the remote symbol on your Roku mobile app.
Step 6: Once the feature is enabled, open the Roku home screen.
Step 7: Navigate to Settings and click Remotes & devices.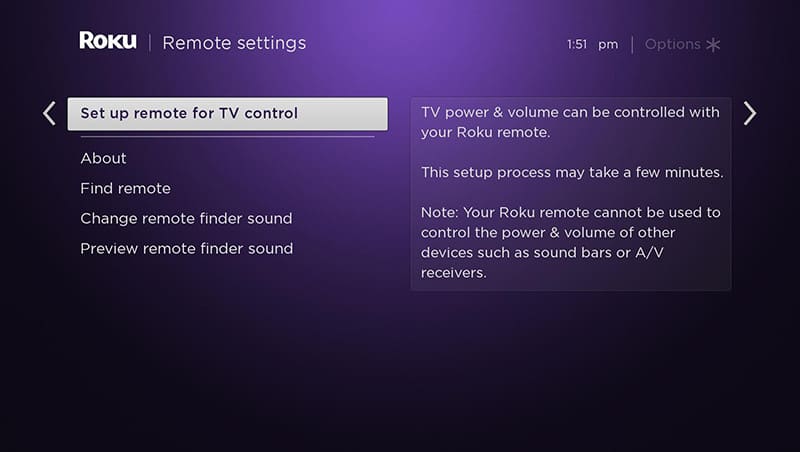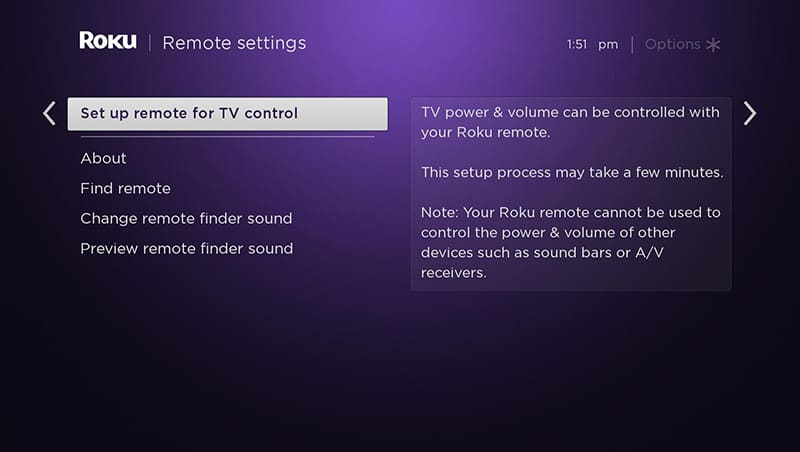 Step 8: Click Remotes and select your remote control.
Step 9: Select Finder remote to find the Roku remote.
Step 10: Now, click the microphone icon on your Roku mobile app and say, "Hey, Roku, find my remote."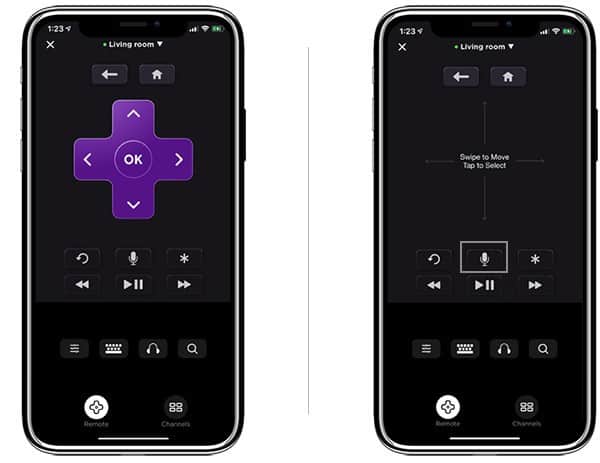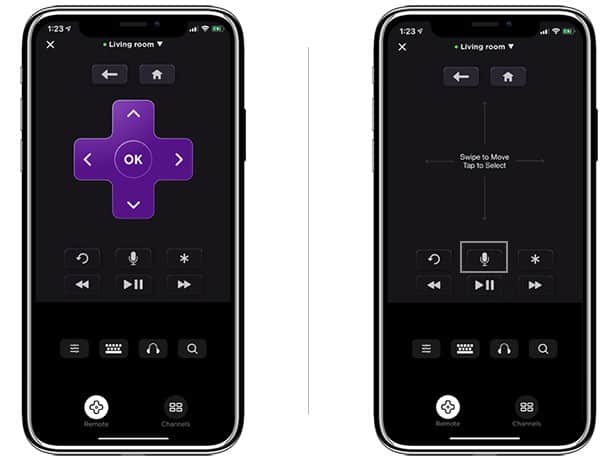 The remote will now start beeping so that you can find it. When you reach the remote, press any button, and the beeping sound will end.
Using Lost Remote Finder Button on Roku Device


If you have Roku Ultra, you can locate your Roku remote using the lost remote finder button. Such Roku devices have the remote finding feature button on the top or sides of the Roku player.
You can press this button, and the remote will start beeping loudly. Then follow the sound to find the Remote. And when you get it, press any button to stop the beeping.
Still Can't Find It? Try One Of These Alternatives
---
If the voice finder feature does not work for you, we've got you some alternative tricks as well. Here is what you can do.
Replacement Remote
You can purchase a Roku replacement remote (new remote) for your Roku streaming stick. Roku offers replacement remotes for under $30. So, you can keep an extra remote that can be used in place of your regular remote whenever you lose the remote, or it gets damaged.
Purchase a Universal Remote
Another alternative is to use a universal remote. Most latest Roku devices can easily be connected to universal remotes. You can program it and use it with your Roku TV if you've got a universal remote.
You can follow the instructions to connect the universal remote to your Roku.
Use Roku Mobile App as Remote
Finally, if you cannot locate the remote or don't have an extra or universal remote, the best option is to grab your mobile phone and use it as a remote. All you need to do is install the Roku app, pair it with your Roku, and start using the remote to control the device.
How to Change Remote Finder Sound
---
Whenever the remote finder feature is triggered on the remote, it starts beeping loudly. This sound is helpful but can be annoying sometimes. Roku gives you an option to change this voice.
Step 1: Go to the Roku home, by pressing the home button on your Roku remote.
Step 2: Navigate to Settings.
Step 3: Choose Remote & Devices.
Step 4: Click Remotes and choose your Roku remote from the list.
Step 5: Choose Change Remote Finder sound.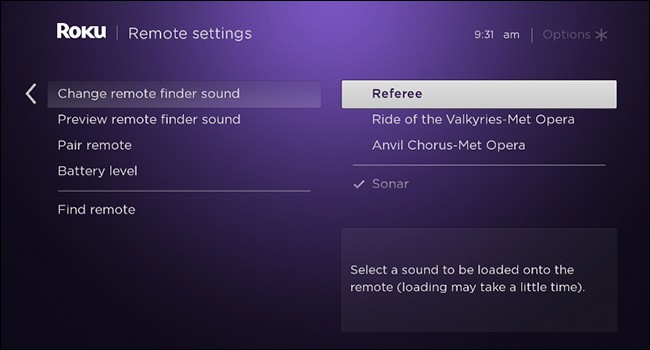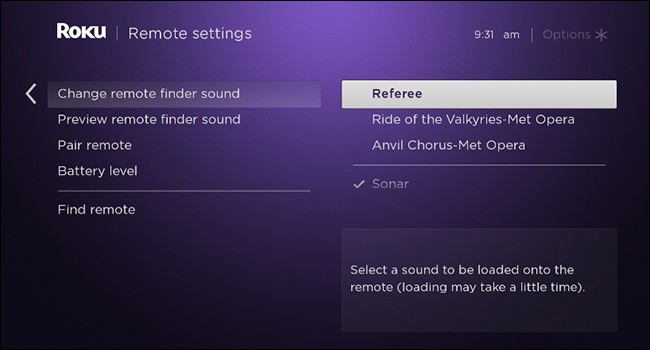 Step 6: Now scroll through the list and select the sound you want to set by clicking OK on the Remote.
Step 7: If you want to listen to the sound, click Preview Remote Finder sound. This will play the sound on the remote speaker.
FAQ's
---
Which Roku has the remote finder?
Roku remote with a voice control feature and devices like Roku Ultra, Roku Streaming Stick 4K, Roku Streaming Stick 4K+ support the remote finder feature.
How do I ping my Roku remote?
If you want to ping your Roku remote, you can do that from the Roku app. You will have to select the Roku remote and click Ping to connect it with your Roku. Later you can go to the Remotes & devices option on your Roku device and select your Roku remote to control your Roku TV.
Conclude
Hopefully, the above tricks will help you find your lost Roku remote quickly. If the Remote Finder feature doesn't work, you can go with the alternative options. Surely, one of these options will get you sorted!
And you can carry on with your chill-out plans!