Are you thinking of cutting your cable TV connection? But you don't know how to watch YES Network without a cable? No worries, this guide shares all the details on how to stream YES Network live without cable in 2021.
YES Network (aka Yankee Entertainment and Sports Network) is a must-have channel for all New York Yankee and Brooklyn Nets fans. The Network also broadcasts games played by the New York City FC and New York City Liberty teams live and if you want to know how to watch Yes Network, stay tuned. The only catch is that this channel only streams across New York City, Connecticut, and a few parts of Pennsylvania and New Jersey.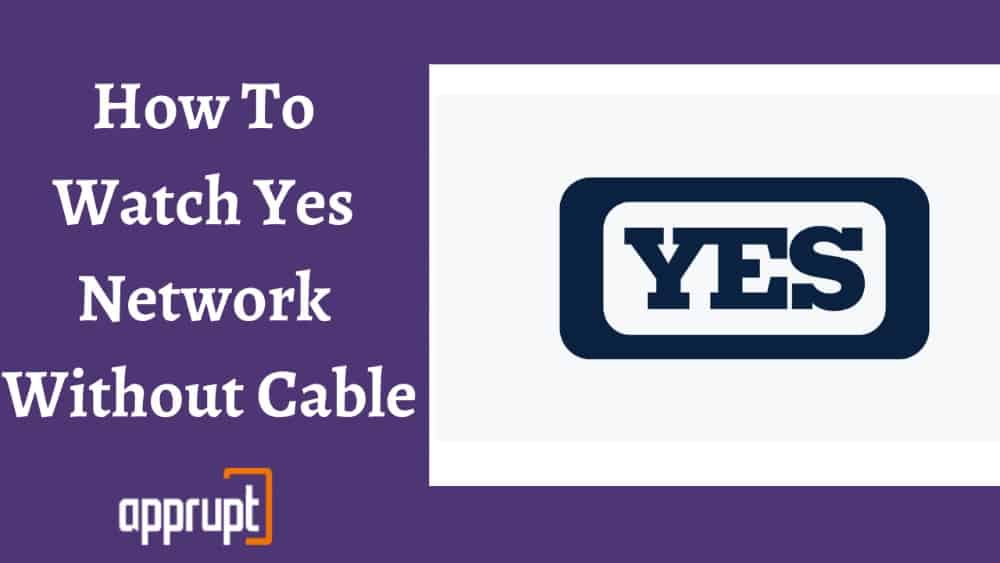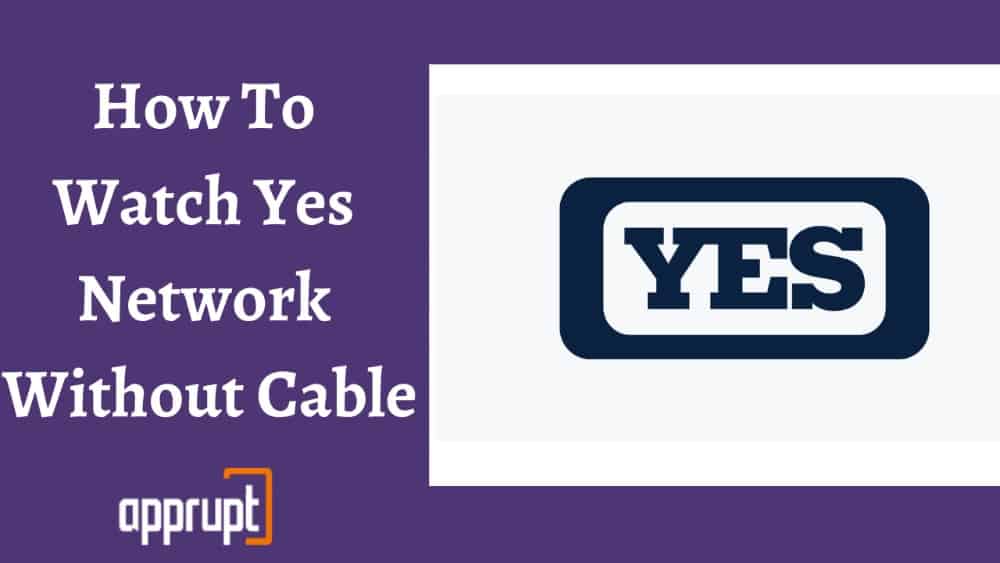 Here's Various Ways You Can Watch Yes Network Live Streaming
---
The only option left to watch YES Network without cable is via TV streaming services like Philo, Sling TV, DIRECTV stream, Hulu TV, and Sling TV by cutting the cord. This method requires you to install the channel on a streaming service like Roku, FireStick, etc., get its subscription, and then watch Yes Network.
That said, if you are a fan of the YES Network app, here is how you can watch Yes network without cable.
YES Network on Roku
---
Unfortunately, you can only watch YES Network on Roku using the DIRECTV stream (AT&T TV). Hence, to watch YES Network on Roku, you first have to install the DIRECTV channel on Roku. You can then subscribe to its CHOICE package and stream YES Network on your Roku TV.
YES Network on DIRECTV Stream
---


The DIRECTV stream streaming service is the best way to stream YES Network without cable TV. The DIRECTV stream offers several packages to its subscribers. But DIRECTV stream packages are available under the $84.99 package called the CHOICE package. You can subscribe to the CHOICE package and stream YES Network.
This plan of DirecTV stream offers more than 65 channels of streaming content across various genres. DirecTV stream also provides cloud DVR storage for downloading programs to watch later. With a DIRECTV stream subscription, you can stream Yes Network and all your favorite shows on it, on 20 devices at the same time. With enormous streaming services available, DirecTV is a good option to go for.
Further, the DIRECTV stream is available on the leading streaming devices, including Roku, Firestick TV, Apple TV, iOS, and Android devices.
YES Network on Philo
---
Sadly, Philo does not stream YES Network. So, you cannot watch Yes Network with your Philo subscription. Nevertheless, you can stream around 60+ live TV channels with your Philo subscription.
All you need to do is purchase the Philo plan at $25 per month and stream whatever you want on your streaming player!
YES Network on Sling TV
---
Like Philo, Sling TV also doesn't support the YES Network streaming service. However, the Sling TV streaming service offers 30+ channels for only $35 per month. Sling TV also lets you pick channels from add-ons to customize your package.
You can install the Sling TV app on various streaming devices like Android TV, Chromecast, Roku, Smart TV (Samsung, Sony, VIZIO), Firestick TV, Xbox, and stream other shows on Sling TV.
YES Network on FuboTV
---
FuboTV streaming service doesn't offer YES Network. So, you can't stream the YES with a Fubo subscription. However, if you love sports content, Fubo provides a range of sports-streaming channels, including FOX Sports, ESPN, etc.
The FuboTV subscription costs $65 per month and offers 90 live TV channels. It also has a free trial of 14 days. Subscribers can download content to watch later using the cloud DVR storage feature.
FuboTV is available on several media streaming players, including Roku, Android TV, Apple TV, Fire TV, etc.
YES Network on Hulu Live TV
---
Earlier, Hulu live TV used to offer YES Network within its subscription plan. However, since last year, Hulu dropped it from its package. So, you cannot watch YES Network on Hulu live. But there is a lot more to watch on Hulu live TV yet.
The service offers 70 live TV channels at the cost of $64.99 and a seven-day free trial. You can stream Hulu content by installing the channel on streaming devices like Roku, Amazon Firestick TV, PlayStation, Apple TV, Xbox, Android TV, Chromecast, and many more.
YES Network on Youtube TV
---
Like DirecTV Stream, YouTube TV is another way to stream, as it offers YES Network as a part of its plan till February 2020. But, now, the service has stopped so you cannot stream it on YouTube TV. Nevertheless, you can access over 60+ channels at less than $70.
The service is available on streaming devices like Android TV, Apple TV, Chromecast, Android devices, iOS devices, Smart TVs, etc. It is not available on Roku players, but you can watch its content through the YouTube app on Roku.
What Teams Games Can You Watch On The YES Network?
---
Though YES Network majorly focuses on New York Yankees, the service is equally known for the Brooklyn Nets team's games. You can watch full seasons along with preseason, postseason games, and pre-game and post-game shows of Brooklyn Nets on YES Network.
For Soccer fans, the YES app has New York City Football Club team matches. Lately, YES Network has also started streaming New York Liberty games.
How to Stream If YES Isn't Available In My Area?
---
The YES Network streaming service is a regional sports network available in specific regions in the northeast. If you want to stream YES Network outside its broadcast regions, you will need VPN services. A VPN is a service that lets you browse the internet anonymously. You can also access geo-restricted content using VPNs.
So, if you wish to access YES Network beyond its available broadcast area, you can use services like Express VPN, Nord VPN, Hotspot Shield, Tunnel Bear, etc.
However, keep in mind to choose a reliable VPN to avoid fraud and scams.
Will YES Network be on Amazon Prime?
---
Yes, YES Network is available on Amazon Prime. Amazon Prime Video has partnered with the New York Yankees to stream 21 Yankee games. If you are a Prime Video subscriber residing in the broadcast region, you can view its games at no additional cost. You can stream the service using Amazon Prime Video by installing the Prime Video channel on your streaming device.
However, the rest of the Yankee games are available on DIRECTV, and the only way to watch them is by purchasing the CHOICE or above plans.
What Streaming Services Carry YES Network 2021?
---
The TV streaming services that include YES Network is DIRECTV (AT&T TV). No other streaming service offers this channel in 2021.