When buying a new remote control, it's important to know how compatible is is with your Roku TV or device. The most crucial question that pops up in anybody's mind is if they're buying the right kind of remote control which works with their multiple TVs or devices.
Despite the different kinds of streaming players and remotes available in the market right now, they are all mostly interchangeable with one another.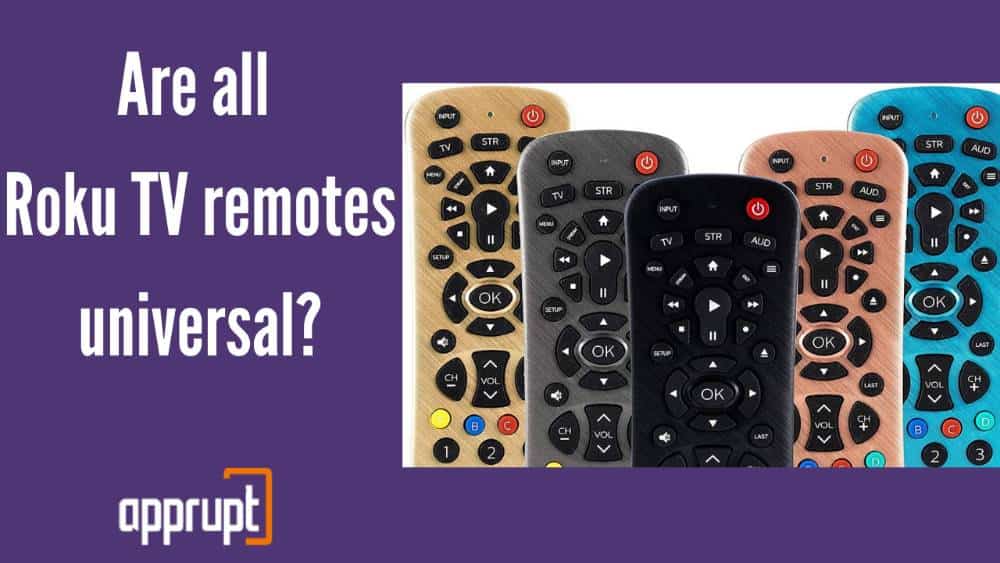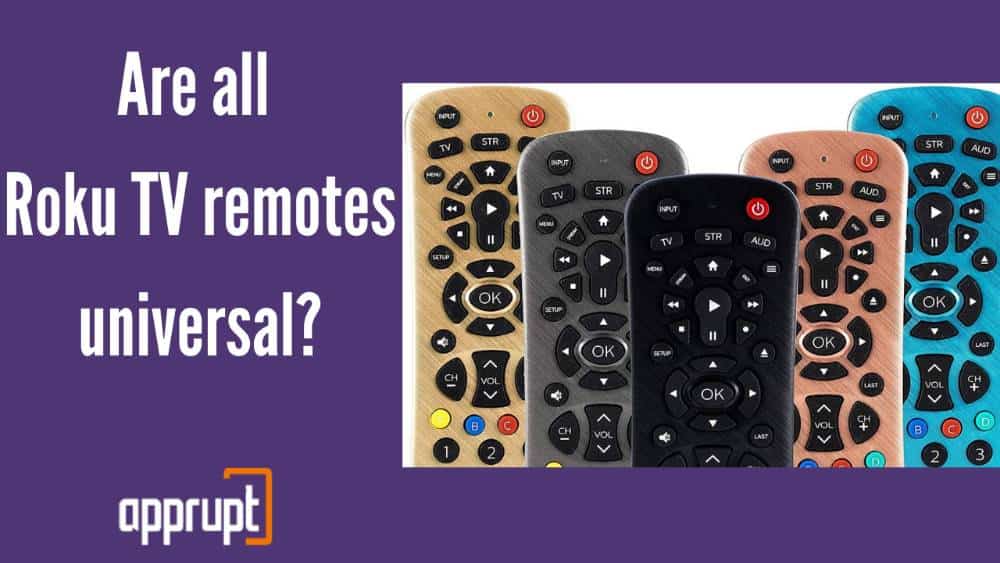 Let's take a closer look at the various universal Roku remotes and how compatible they are.
Are all Roku Remotes Universal?
---
Having partnered with various TV manufacturers like Hisense, TCL, Coby, etc., the kind of Roku remote that would best suit your device largely depends on the kind of smart devices you own.
Mostly, Logitech Harmony Express Universal Voice Remote or Logitech Harmony Elite is considered to be a popular choice as a universal remote for Roku.
Roku remotes are of two types –
Simple IR(infrared) remote
Enhanced RF (radio frequency) remote
Roku remotes – like the IR(infrared) remotes that come with TCL TVs – work well with any brand of TV and are universal. These transmit a direct beam of infrared light to your Roku player.
All RF (radio frequency) remotes support and work with any kind of TV, regardless of the brand they belong to. Unlike IR remotes that need a direct line of sight, RF remotes use radio frequencies to send commands to the player thus providing control even without a direct line of sight.
Users have found that TCL's IR remotes are mostly universal, compatible, and the most popular replacement remote for their Roku-linked devices.
Do all Roku Remotes work with all Roku TVs?
---
No, Roku remotes of several major companies like Hisense, Coby, Onn, etc. are brand specific and support the Smart TVs of the same brand only. When operated with TV brands other than their own, they usually malfunction or don't work at all.
IR remotes work well with Roku players like Roku Streambar, Smart Soundbar, Streambar Pro, etc. but are not compatible with the Streaming Stick models like Roku Streaming Stick+, Streaming Stick 4K, or 4K+.
Enhanced remotes on the other hand work with all Roku models, though some very old models might not be compatible.
The exception to this is TCL TV Roku remotes, which work perfectly and suit all other brands of smart TVs.
You can buy some of the Best Universal Remote for Roku
Can Roku Remotes be used Interchangeably?
---
Some Roku remotes like the IR remotes that are usually provided with the TCL model's smart TV and various other RF remotes are universal and can be used interchangeably with all Roku TVs.
Interchanging the Roku remote with an enhanced remote is a safer choice as compared to interchanging it with an IR remote.
Will Roku Remote Work with any other Roku Device?
---
Roku remotes are generally used to connect to and communicate with Smart TVs to enjoy an amazing streaming experience. The types of devices supported by each of the two remotes (IR and enhanced) are different.
Following is a list of Roku devices that work with an IR remote –
Roku 3
Roku 4
Roku Express+ (model 3931)
Roku Premiere
Roku Premiere+
Roku Streaming Stick (model 3600, 3800)
Roku Streaming Stick+ (model 3810)
Roku Ultra LT
Roku Ultra
Roku Smart Soundbar
List of Roku devices that work with an Enhanced voice remote –
Roku 4
Roku Ultra LT
Roku Ultra (model 4670)
Roku Smart Soundbar
Roku TV (model series 6000X, 7000X, C000X, 8000X, A000X)