One of the common questions that every individual has before buying a new Roku device for the first time is "Does a Roku stick work on any TV?" As a first-time buyer, it is evident to question the compatibility of the Roku streaming stick with your TV or any other device that will be connected to Roku.
Fortunately, the Roku streaming stick works on every smart TV and non-smart television that has HDMI capability. Besides, Roku needs only a fast internet connection to work correctly. So, if you get both these devices ready, your Roku streaming stick will work brilliantly.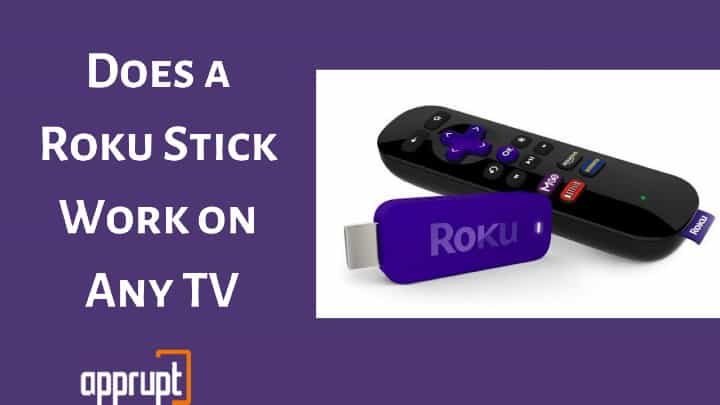 Still, if you have any doubts about how to connect your Roku streaming stick to TV or other related issues, read this guide to find all your answers!
Does Roku Work on Any TV?
---
If you have a smart TV, you can definitely connect any Roku [be it an HDR device, TCL Roku TV, or Roku Streaming Stick] to the TV. But, if you don't have a smart TV, you need to have an HDMI-supported TV.
The HDMI on your TV lets you connect the Roku cables to the TV to establish a proper connection. Once the connection is established, you can always watch and use the Roku streaming stick with your TV.
Does a Roku Stick Work on Any TV?
---
Roku Stick works slightly differently than a regular Roku device. These sticks are usually portable and need to be connected to the internet for streaming. However, like other Roku players, the Roku Stick also works with any smart or non-smart TV.
So, if you are bringing home a new Roku Stick, you won't have to worry about the connections. Plug it into the port of your TV, and it will connect like your other devices.
Can You Use Roku on a Non-Smart TV?
---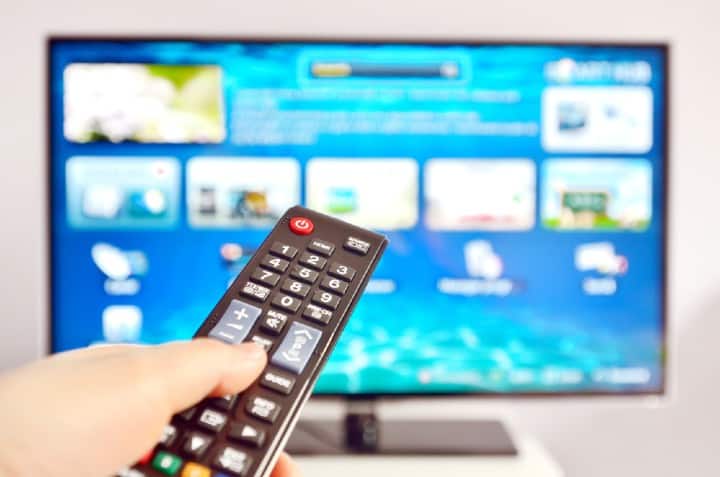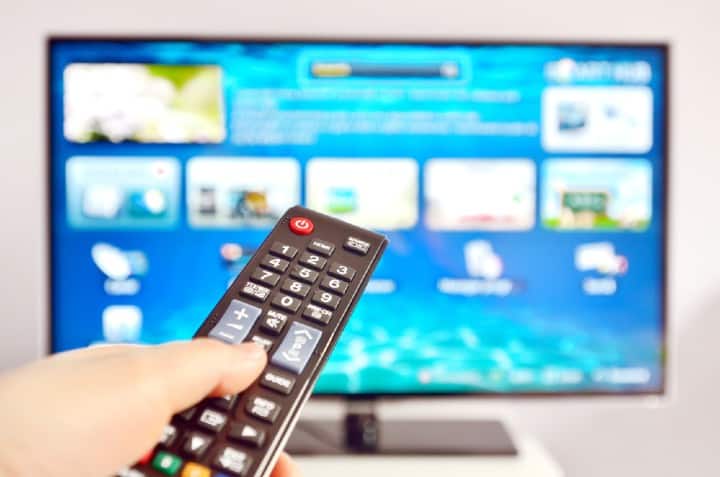 Naturally, you can use any Roku device on a non-smart TV. The only catch is that the non-smart TV should have an HDMI port.
Roku streaming device uses HDMI to transfer audio and video to your TV. So, when you plug in the Roku device to the TV using the HDMI port, you can access all the Roku features and stream its content on the TV.
Nevertheless, if you use a TV without an HDMI port, you can use composite video cables or a composite-to-HDMI converter to connect your Roku streaming device.
How to Connect Roku streaming stick to a Smart or Non-smart TV?
---
If you find it challenging to connect your Roku device to your smart or non-smart TV, don't fret! You don't need to be tech-savvy at all to set up a Roku device with your TV.
The following steps will show you how to connect Roku to any TV from scratch!
Let's get started!
Step #1: Make Sure You Have Necessary Components
Begin by gathering the necessary equipment that you will need to connect Roku streaming stick to TV. Keep the HDMI cable, the compatible TV, and Roku with you.
Some Roku devices don't come with an HDMI cable. That means you have to purchase one for yourself. Once you are ready with the physical components, start the setup process.
Step #2: Unbox Your Roku Device or Streaming Stick
This step is a favorite for all those who love unboxing new tech gadgets. At this moment, you have to unbox your Roku device and TV (if you have got a new one).
Then check if all the accessories, like cables, and remote control, are included in the box. You will also find a guide in the Roku streaming device box that explains Roku features and other instructions.
Step #3: Power On Your Television
Now comes the actual setup part. Plug your TV into the socket and switch it on.
Step #4: Locate an HDMI Port and Plug the HDMI Cable Into the TV
Typically, non-smart TVs come with an HDMI port at the back of the TV. However, some have a port on the sides. So, once you find the port, connect the HDMI cable into the TV.
Some TVs come with multiple HDMI ports. You can connect the HDMI cable to any port. But remember the port number since you will need to choose the input while setting up your TV.
You can learn How Do You Select Input on Roku.
Step #5: Put the Batteries in Remote
Now grab the Roku remote control. Open the back cover of the remote and put the batteries in the remote. If you have a rechargeable remote, you might need to charge it if the battery is low.
Step #6: Power Roku On
Now plug your Roku device into the power socket. Switch it on, and you should see the Roku logo appear on the TV screen. You may have to choose the HDMI input if you have multiple ports on your TV.
Step #7: Pairing the Remote
After putting the batteries in the remote, you will have to pair the remote with your Roku device. You can do that by simply taking the Roku remote closer to your Roku device.
Then wait for a few seconds, and the remote will automatically pair up with Roku. You can then begin using the remote to control Roku.
Step #8: Connect Roku to the Internet
When you start using your Roku streaming device for the first time, you will have to select the home network/ internet to which the device will be connected.
For that, you will see a list of nearby WiFi networks on your TV screen. Select the internet to which you want to connect your Roku. And enter your password and user name. That's it! Your Roku will now automatically connect to WiFi.
Step #9: Updates Installation and Testing
When your Roku connects to the internet, it will search for updates and install the Roku software. This process will take a few minutes, depending on the speed of your internet. After the installation completes, you can start using your Roku!
Step #10: Logging Into Your Account
Finally, it is time to start streaming your favorite titles on Roku! On the Roku TV screen, you will see an option to sign in or sign up for a Roku account.
If you have a Roku account, enter the account details. Otherwise, create a Roku account, and you can begin watching content on your Roku device.
Related: How to Fix Roku has No Picture but Only Sound issue
FAQ's
---
What if Roku Stick Does Not Work on My Television?
If you have completed all the above steps correctly, you should be able to view Roku stick content on your TV without any problem. But if any problem occurs, contact Roku support, and they will guide you on how to solve the issue. If there is a defect in the Roku Stick, you can ask for a replacement.
What If My TV Doesn't Have an HDMI Port? or How to Connect Roku to an Older TV with No HDMI Port?
Connecting a Roku streaming stick or device to a TV via HDMI is pretty simple. But if you are using an old TV, you won't get that advantage. So, you need to use a Roku that supports composite video.
Also, this feature is only available on old Roku models. Before purchasing your Roku, ensure that your Roku supports composite video.
Do I need a 4K or HDR-compatible TV if I have a 4K or HDR Roku player or vice versa?
Not at all! You can connect all 4K Roku players with any TV having HDMI capability. The only problem will be that your TV won't stream content in a 4K resolution. Nonetheless, you can view and access all 4K Roku features on any non-smart TV without HDR compatibility.
Related: Why my Roku not connecting to wifi - How to fix this issue
Conclusion
That's it! Hope all your questions regarding" Does Roku work on any TV?" were answered in this post.
As stated above, you can stream Roku content on any smart or non-smart TV, provided the TV has HDMI capability. If your TV doesn't have an HDMI connection, upgrade it. And you will be able to enjoy streaming top-notch videos from all over the globe in high-quality!