SiriusXM has become a top-rated broadcasting company over the years, but you may have gotten tired of the service. If you no longer want to pay for the SiriusXM radio subscription, you can choose to cancel it. Do you want to learn how to do it?
Well, here is a step-by-step guide that will teach you how to cancel your SiriusXM subscription. Whether you want to do it online, through a call, or through a live chat with customer support, this article has got it all!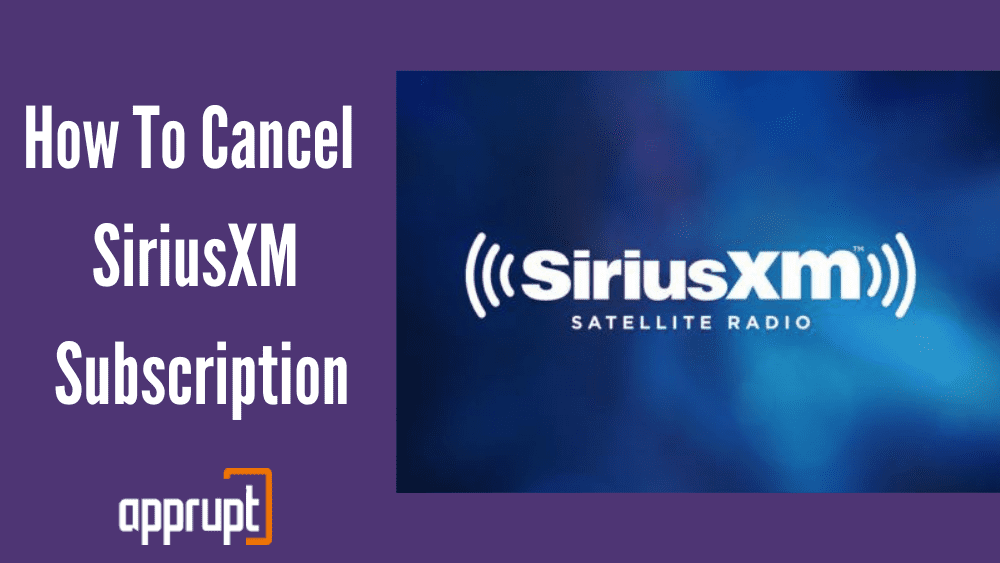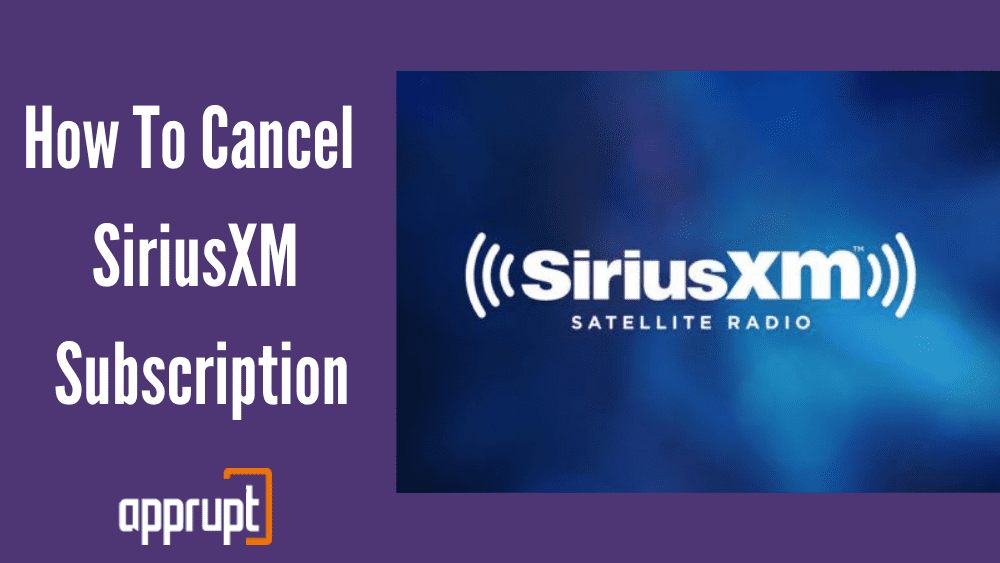 Is SiriusXM Easy to Cancel?
---
Luckily, your Sirius XM radio subscription is very easy to cancel. You can do it at any place and at any time. No matter which channel you choose to cancel through, whether it is through a live chat, phone call, or online, the process is always simple and can be done in under 10 minutes.
Can I cancel SiriusXM anytime?
---
Yes, you can cancel SiriusXM subscription at any time. The only thing that you need to keep in mind is to always cancel your subscription at least 24-hours before the billing cycle. This is to avoid being charged for the subscription again.
How To Cancel SiriusXM Radio Service Subscription
---
You may be wondering what is the cancellation process of the SiriusXM radio service subscription. Well, here are three methods that you can use to end your subscription.
How To Cancel SiriusXM Radio Subscription Online
The first method will explain how to cancel the SiriusXM radio service subscription through the SiriusXM website online. Follow the steps mentioned below to do so.
Step 1: Open a web browser such as Google Chrome, and visit the SiriusXM website.
Step 2: Enter your account information and sign in to your Sirius XM radio account on the SiriusXM website, by entering your email address and password.
Step 3: Once you have entered your sirius account page, you will see the Manage Your Account button in the top-right corner. Tap on it.
Step 4: From the menu, press the Change Billing Info. option.
Step 5: Lastly, you need to Cancel Service to end your SiriusXM radio subscription by clicking on it. And your siriusxm radio services will be canceled.
How To Cancel Subscription On SiriusXM satellite radio service Via Talking In Phone
To cancel SiriusXM satellite radio service, all you need to do is make a phone call to SiriusXM customer service. You can do so by calling on their phone number, i.e, either 1-888-539-7474 or 1-866-635-2349. Remember that you can only reach these numbers from 8 a.m. to 10 p.m. on weekdays and 8 a.m. to 8 p.m. on weekends. 
Once you call, a customer service employee will help you. The customer service people will ask you why you are deciding to cancel your SiriusXM, and they will also try their best to stop you from canceling by offering to fix your problems. If you are confident that you want to cancel, you need to stay firm until the end.
How To Cancel SiriusXM without Calling Through making A Live Chat With The Customer Support Service
Another way to cancel a SiriusXM subscription without Calling is by chatting with customer support on their website. Use the following steps to cancel SiriusXM subscription.
Step 1: Launch a web browser like Google Chrome on your computer.
Step 2: To access the live chat feature, go to the SiriusXM website siriusxm.com/stay.
Step 3: You will see three options: Transfer, Modify and Cancel. Under the Cancel section, click on Chat with an Agent. Then, you can chat with the agent about canceling your subscription.
How to cancel your SiriusXM subscription without Calling from the mobile app
If you used the SiriusXM app to sign up, you have two different ways to cancel the subscription without Calling depending on whether you have an iPhone or Android device. 
The first method is for those who own an Apple iPhone.
1st method: Using an iPhone
Step 1: First, click on your Settings application. Then press your name/Apple ID at the top.
Step 2: You will see the Subscriptions option. Once you click on it, a list of all your subscriptions will appear.
Step 3: Find your SiriusXM subscription and click Cancel Subscription to confirm.
The second method is for Android users who want to cancel their siriusxm subscriptions.
2nd method: Using an Android device
Step 1: Tap on the Google Play Store mobile application on your Android device.
Step 2: Click on your profile picture in the upper right corner of the window. This will open up a drop-down menu.
Step 3: Select the Payments & Subscriptions option. From the list, choose your SiriusXM subscription.
Step 4: Then press Cancel Subscription to end your SiriusXM membership.
How to Cancel a SiriusXM Free Trial Before Getting Billed
---
If you are one of those people who have signed up for their Sirius XM Free Trial, then this is how you cancel the trial.
But remember to cancel sirius auto renewal before the trial period ends so you do not get charged for a full subscription.

Step 1: Open a web browser and go to siriusxm.com. Then sign in to your SiriusXM account.
Step 2: In the top-right corner, click on Manage Your Account.
Step 3: Tap on the Change Billing Info from the drop-down menu button.
Step 4: Next, press Cancel Service to confirm.
Conclusion
---
The SiriusXM service might have been a great companion to you, but if you wish to move on from the subscription, this article would have been beneficial. We have taken you through all the methods you can use to cancel SiriusXM subscription. They are not difficult to do and can be done wherever you want. Also, you can contact customer service, if you face any problem.