Roku streaming players provide thousands of channels streaming content from all over the globe. They are packed with cutting-edge features that give an excellent viewing experience.
However, nothing is perfect! Roku has several flaws alongside its advantages. One of the common Roku issues is that the Roku TV response rate slows down.
This issue occurs due to various reasons like hardware failure, software issues, internet connectivity, etc.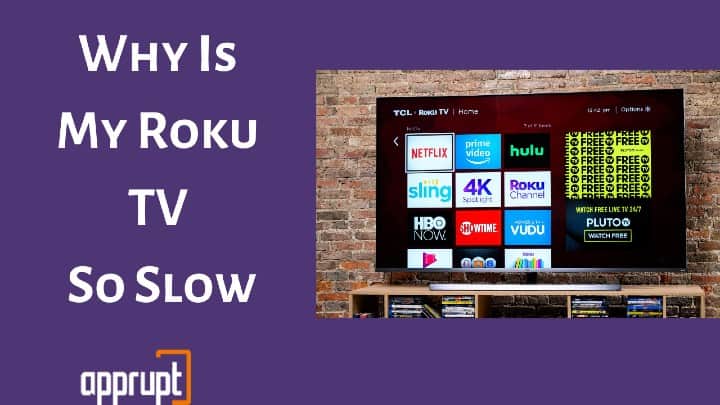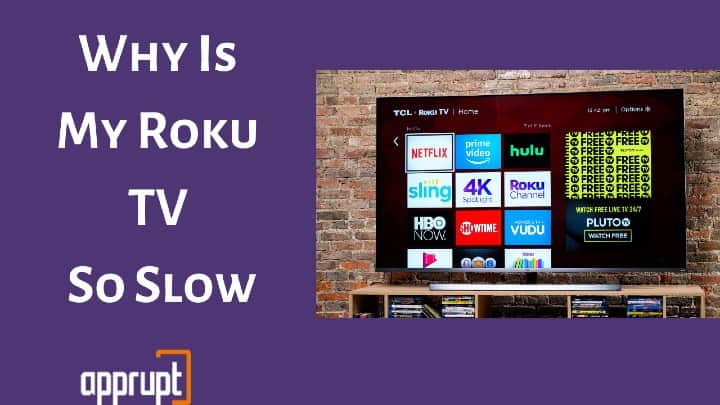 This guide will talk about the common reasons that make your Roku slow and how to fix them. That said, let's get started!
4 Reasons Your Roku TV Is So Slow
---
Several culprits can cause your Roku TV to slow. However, you can fix most problems without calling a Roku engineer. And that too within a few minutes only!
Before getting to the remedies, let's see the reasons that make your Roku TV so slow.
1. Unstable Internet Connection
A slow or unstable internet connection is the main culprit behind the slow response of any Roku TV. That is because streaming channels require a fast internet connection to stream content in HD or 4K quality.
So, if you have a bad internet connection, the media will not load quickly. Eventually, your Roku will get slow.
2. Network Congestion
When too many Roku devices are connected to the same home WiFi connection, it may slow your Roku due to network congestion.
That means if your wifi router can't handle too many devices or the internet signal is of low quality, your Roku tv will work slowly.
3. Service Outages
Many-a-times, your Roku or internet will experience outages. This can happen due to a bad weather condition or some technical reason. So, it is suggested to use the internet service from a well-known service provider.
4. Damaged Streaming Equipment
Another reason that causes your Roku to slow is a faulty hardware device. The fault can be in your Roku TV, remote, or Wifi Router.
It could also happen if you have been using the same Roku and its remote for a long period. Old Roku TVs will not work as fast as the new ones and will slow down even more as time passes.
Here Are 4 Ways to Fix If Your Roku TV is So Slow
---
Now that you know the reasons, it is time to find out how to solve slow roku tv problem.
You can easily fix this issue at home using any of the troubleshooting methods mentioned below. And if you do it correctly, you even won't have to call up a Roku technician.
1. Restart Your Roku TV
One of the easiest and always working techniques to fix any Roku problem is restarting the Roku tv. Sometimes if you use your Roku for long hours continuously, it will start lagging due to bugs.
In such cases, you can restart your Roku and try streaming your favorite programs again. The lagging issue should be fixed.
If you don't know how to restart your Roku TV, follow the instructions below.
Step 1: From your Roku home screen menu, navigate to Settings.
Step 2: Select System.
Step 3: Select System Restart.
Step 4: Confirm restart and wait till the Roku device reboots.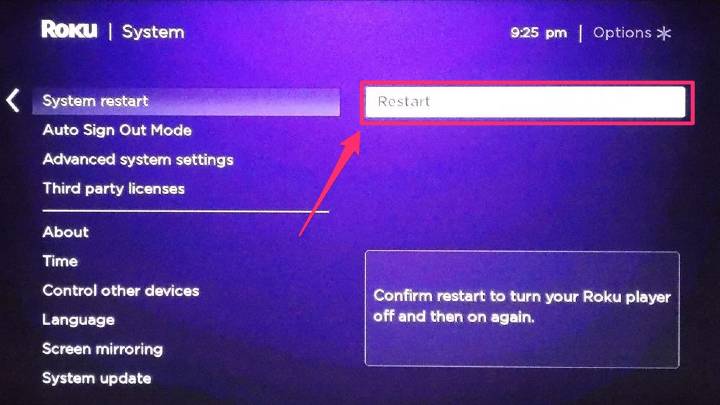 Alternatively, you can use your Roku remote control to restart your Roku. For that, press the following buttons on your remote:
Home button – five times
Up button – one time
Rewind button – two times
Fast forward button – two times
You can also unplug the Roku from the socket and plug it in again to reboot your Roku. All these methods will reboot the device within a few minutes.
If everything works correctly, your Roku will work as fast as before.
2. Boost Your Internet Signal Using WiFi Signal Booster
As mentioned earlier, the internet connection is the main culprit behind the Roku TV getting slow. This could be due to an issue with your Router or internet.
If your internet speed is slow, you can check the wifi network strength and solve the issue by changing the position of your Router.
To check the internet speed, you will have to go to the Roku settings menu > Network > Check connection. When you click check connection, the Roku tv will inspect the internet connectivity and display good, fair, or poor as a result.
If Roku says that the internet connectivity is good, check if there are any interruptions between your Roku and the Router. Also, reduce the total number of devices connected to your Roku tv.
If your connection is fair or poor, you should place your Roku near the Router or buy a NETGEAR Dual Band Wireless Signal Booster which covers up to 1500 Sq Ft area. Also, if your Roku or Router is placed inside a closed cabinet, relocate it to an open area.
3. Using A Wired Connection Using Ethernet Cable Port
Wireless connectivity is easily manageable since no wires are cluttering or extra cables to manage. But sometimes, wireless internet fails to give the correct internet speed. As a result, your Roku TV buffers or lags.
Luckily, you can fix this problem without any hassle, provided you've got an ethernet cable. You can use this Maxlin 6 Feet ethernet cable to your Roku port and connect the device using a wired internet connection.
This technique will enhance the internet speed giving you a lag-free viewing experience.
4. Manually Set Up your Video Streaming Speed
Sometimes the Roku will slow because of the video streaming speed. If that is the case, you can fix it by overriding the automatic video streaming speed. You can manually set the video streaming rate according to your requirements using the following procedure.
Step 1: Grab your Roku remote and press the Home button five times. Then press fast forward two times, followed by the reverse button three times.
Step 2: Now, you will see the Bit rate override menu on your Roku TV screen. Select one of the bit rate options available in the menu.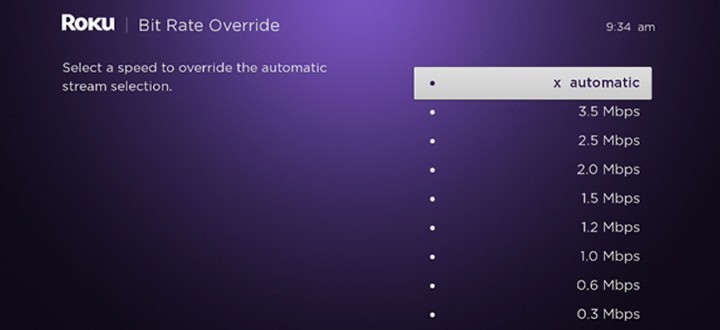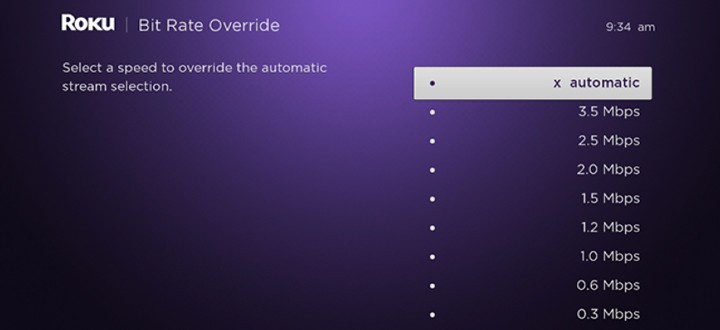 Step 3: For the best results, go for the 3.5 Mbps setting. Once you select the option, try streaming a Roku video. The lagging problem will no longer occur.
Conclusion
---
Now that you know the causes and remedies to speed up your slow Roku TV get started with the process. Mainly the problems occur due to a minor technical glitch or slow internet connection.
So the above solutions should get you sorted! You can even wait for a few minutes when your Roku slows down before streaming a video.
And if none of these solutions work, contact Roku support. They will assist you in solving your problem.
Also read: Roku Tv Won't Turn On? Here's What to Do