History channel is well-known for its historical shows and videos. However, a number of users have been complaining that the History channel not working on Roku, and they are having issues with streaming.
There can be several reasons for these problems that we will discuss in this article, along with the solutions for how to fix if the history channel won't load on roku.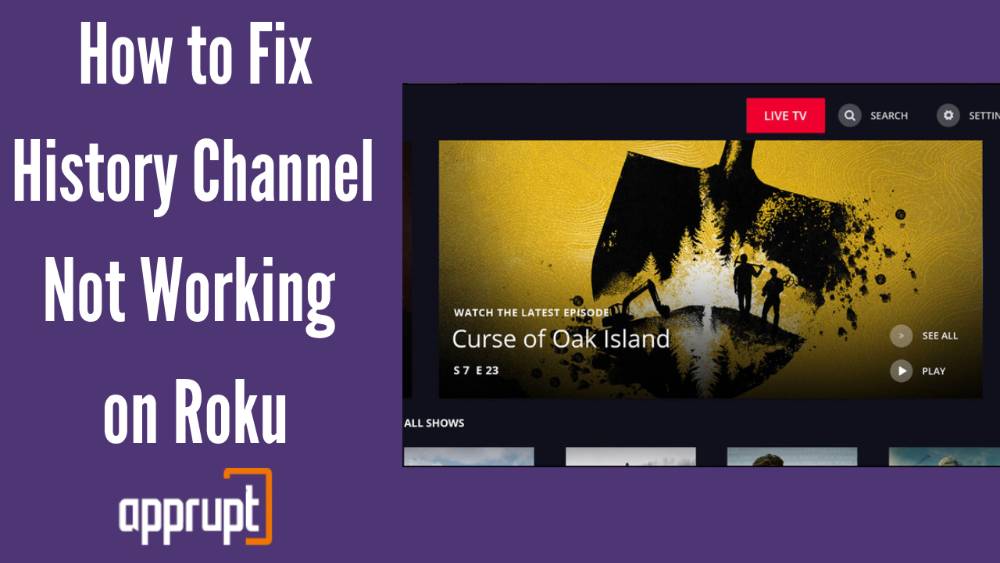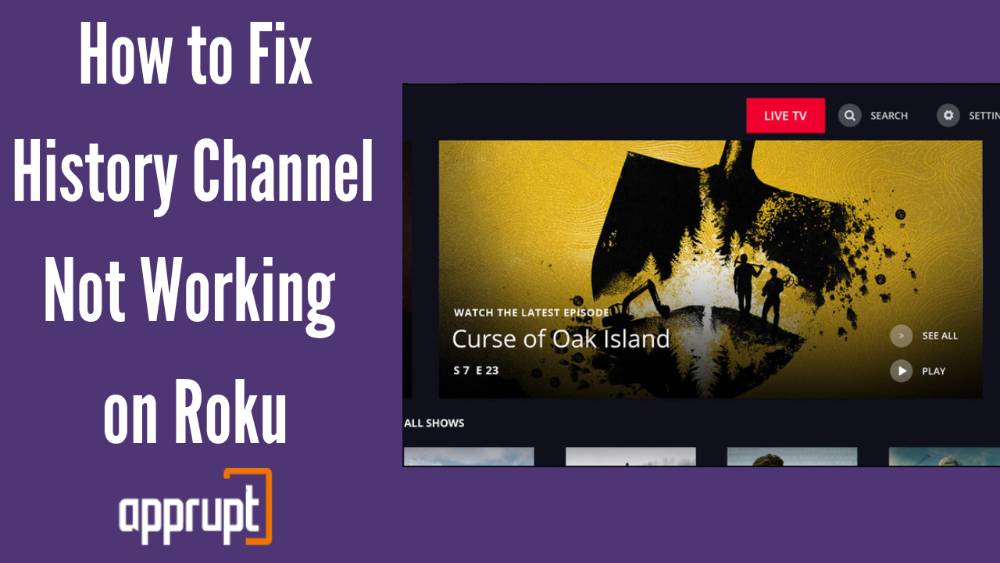 Why is the History channel not working on Roku?
---
There can be various reasons why the history channel on roku not working, and we will tell you about every one of them. All the possible reasons that can cause issues with the History channel are listed below:
Unstable Internet Connection
Software issues with your Roku device
Problems with Roku Remote
Minor Bugs
Server issue with the Channel
How to Fix the History Channel not working on Roku?
---
We will provide you with 7 methods to help you fix issues with the history channel app on roku not working. We recommend you proceed with the other method if one doesn't work for you to fix the issue. Let's take a look at these methods:
1. Removing and Adding History Channel
When you experience app issues such as glitches or frequently showing errors in streaming, uninstalling and installing the Channel might help the app work well. Reinstalling the app removes the built-in cache and resets the app's memory.
2. Find out is History Channel compatible with your Roku?
History Channel is compatible with Roku devices and available to download and stream on the official Roku channel store. However, It's possible that your Roku device may be outdated and doesn't support the History channel. You're more likely to run into this issue if you have an older Roku device.
3. Check your Internet Connection
You need an active and stable internet connection to watch the History channel on Roku, without which you might experience problems in streaming. You can try rebooting your router or modem to ensure that there aren't any issues with your internet and it has sufficient signal strength needed for working.
4. Reboot the Roku device
Rebooting your Roku device can help with temporary and frequent issues such as loading. Rebooting can also help prevent background apps from any usage of the internet that might be causing instability with the Channel. 
5. Reset your Roku Remote
There are times when there's an issue with your remote when an app doesn't respond well. If you use the Roku remote, there might be connection issues with the History channel app and Roku. Try resetting the Roku remote to ensure you have no problems there.
6. Reset Roku device to Factory Default
Try resetting the Roku device to factory default if everything else fails. While this is a severe step, if there is any problem with your Roku devices, such as Bugs or Hardware issues, resetting it to default can help fix issues. However, make sure to try the steps mentioned above first.
7. Update Roku device
Sometimes, it's possible that your Roku device may need an update which might help fix the issue. Check for updates and if there's any update available, download and install it.
8. Contact Roku Customer Support
If none of the methods seems to work for you, contact Roku customer support and report the issues you're having with the platform, and they will provide technical support. You might also visit the Roku community to see if others have the same problem.
Conclusion
This article included a detailed guide on how you can fix the issue of the History channel not working on Roku. The above listed several ways to improve the working of History channel have proven to be effective for many users. I hope you liked reading it.