It can be frustrating when your streaming is interrupted because the Roku keeps going back to home screen. Watching your favorite movie with repetitive interruptions and disturbances is just not the way to do it. 
This persistent, pesky problem can easily be a mood-ruiner. Well, the good news is that this problem can be easily fixed 99% of the time! Follow the steps given below and find out more about how to solve this issue if your Roku device keeps returning on to the home screen.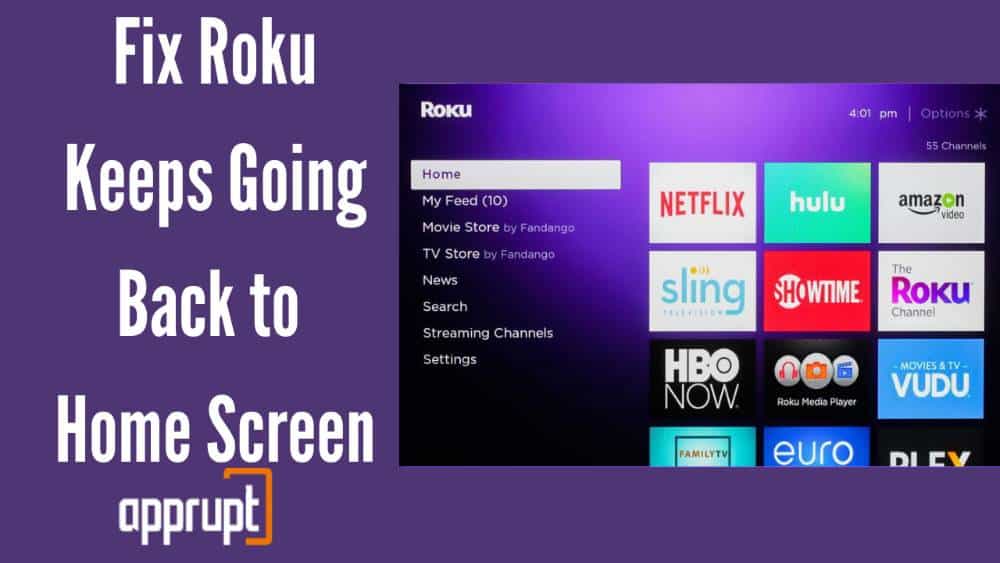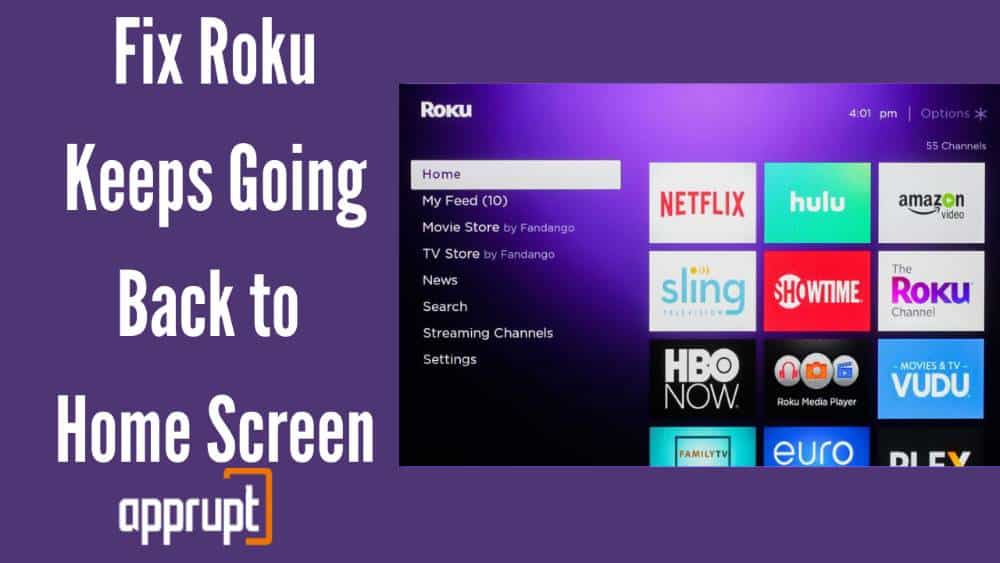 Why Does My Roku Keep Going Back to the Home Screen after selecting a channel?
---
There are several reasons why your Roku tv keeps going back to home screen. It could be due to some hardware issues such as loose cables or connections, faulty remote control, etc.
Likewise, there are also many software issues like bugs in the Roku software, bandwidth saver feature, etc. that might cause this issue. Moreover, even a bad internet connection might cause Roku to keep going back to the home screen.
Fix Roku Keeps Going Back to Home Screen
---
There are a few simple and efficient ways to tackle this problem. To keep your Roku device from going back to the home screen recursively and to help you get back to effortless streaming, try out the few tips and tricks given below –
First remove the channel at which this issue is happening
If the problem arises only when watching a particular channel or a couple of channels, the easiest way to fix it would be to remove the channels causing the error.
This can be done quite simply by navigating to the specific channel tile and clicking on the * key on your remote. Among the various options available, select Remove Channel to remove the channel from your watchlist.
Restart the Roku device
The next step is to restart the Roku device. Most Roku problems can be effortlessly solved with the help of a simple restart. Restarting your Roku device is a simple process and can be done by selecting System Restart in the System Settings.
After the Roku device restarts, switch it off for a minute or two by disconnecting the power cord and then switch it back on.
Add the channel again, removed in the first step
After you've removed the channel causing the error and restarted the device, it's time to add the removed channel again. Doing this helps to correctly add the channel to your watchlist without any bugs or errors.
This can be done simply by selecting Select Streaming Channels from the Home menu and adding the channels of your choice.
What to do if this is happening with multiple channels
---
If all or multiple channels face the same error, the method listed above may or may not work.
To solve this, we suggest you contact Roku Support or Roku customer service and let a professional technical deal with this issue.
Once you've contacted Roku's customer service, they will need the following basic information –
Your Roku device model
Serial Number
Device ID
A detailed description of the issues you're facing
Finally, talk with the Roku support community
Roku support community is a platform for Roku users to mutually discuss various problems, ideas, and solutions related to Roku devices.
They also have Roku's trained technical and customer service assistants active on this community forum to help solve all your issues.
You can post your query or issue you're facing on the community forum and expect a reply within as quick as a few minutes!
Why does Hulu keep going back to the home screen on Roku?
This problem is likely caused due to Hulu's software update. It is a glitch in the update, due to which Hulu keeps returning to your Roku device's home page.
Simply contact Hulu customer service about this and update to a newer version as soon as it releases.
Why does my Hisense Roku TV keep kicking me out of apps?
This error might occur due to several reasons. Apart from the ones mentioned above, a few quick fixes include checking your internet connection, restarting your Hisense Roku TV, and updating your Hisense TV software and other smart TV apps, among others.
Conclusion
We hope this article helped you solve the error causing your Roku device to go back to the home screen repeatedly. If the problem still persists, it's advised that you get in touch with a technical professional to help solve your issue quickly and more efficiently.