Watching Hulu on a Roku player might be aggravating at times since you may face loading or crashing difficulties. If Hulu not working on Roku, don't panic; we're here to assist.
We'll start by going through some of the most frequent reasons why Hulu isn't loading on Roku. After that, we'll walk you through the troubleshooting procedures to have your Hulu app back in operation so you can watch all of your favorite Hulu episodes again.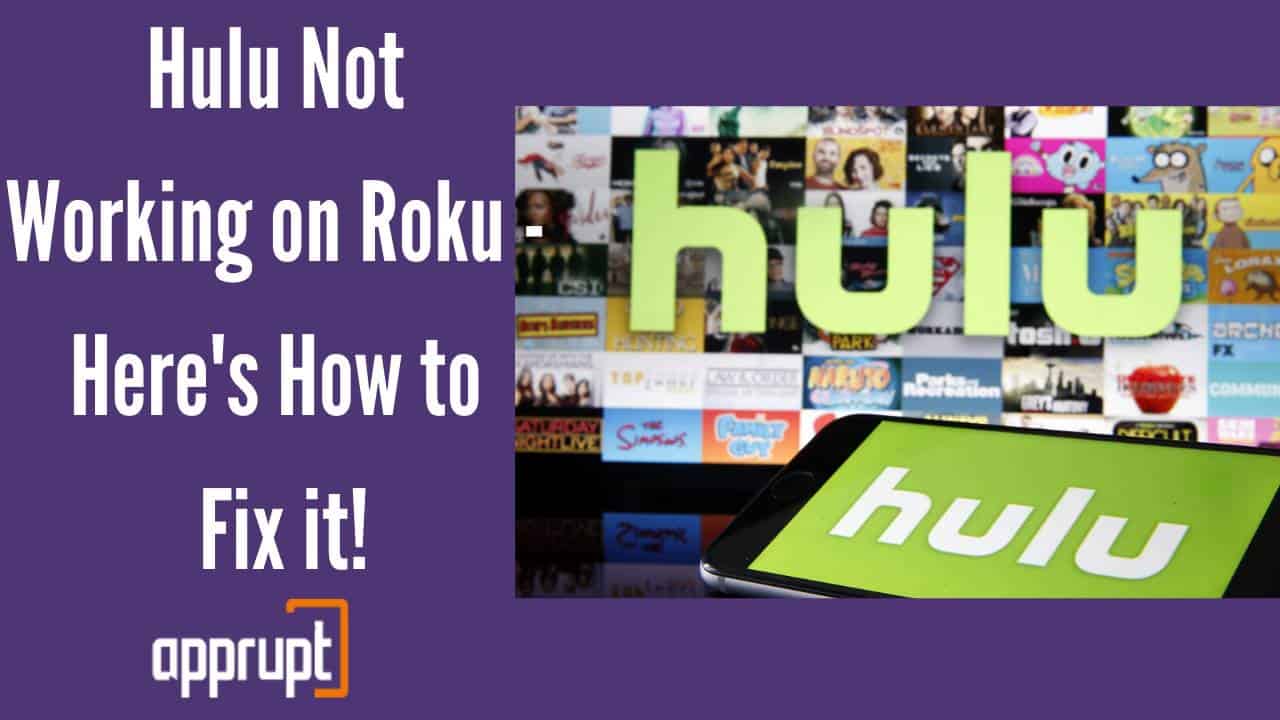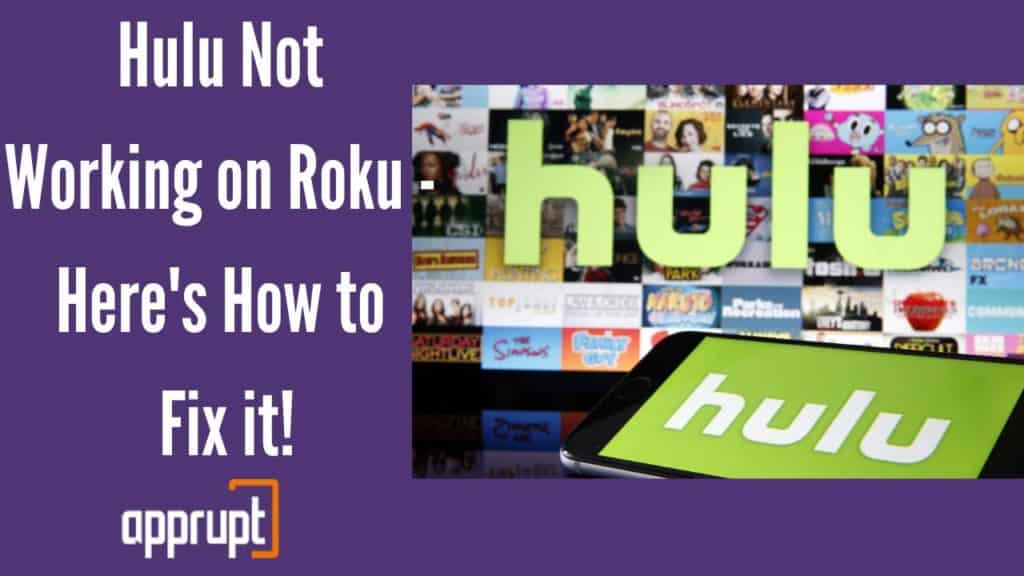 Why Hulu is not Working on Roku
---
The problem with Hulu not working on a Roku player might be due to the hardware or the Hulu app.
The Hulu service's servers may be unavailable in specific circumstances. So the problem isn't just with you or your equipment, but with every Hulu subscriber.
Your internet connection may be delayed or unavailable, preventing you from watching episodes on any app, not even just Hulu. This might result from a local service outage or a picky or sluggish modem. If you're using a router, there may be an issue with the access point that has to be addressed.
It's also possible that the issue is with the show you're attempting to view.
It's possible that the problem is with the Hulu app's software. Hulu, like most other applications, gets updates from time to time.
It's also possible that perhaps the app is working well, but the Console requires an update. This is a far more uncommon event, although it does occur.
If the device doesn't really require an update, however, the Device is older, and the Hulu app may just be unavailable. You can also check Roku device compatibility with Hulu.
How to Log out of Hulu on a Roku
How to Fix Hulu When It Won't Open or Load on Roku
Let's look at possible remedies now that we've identified the issues. Follow the troubleshooting procedures in the order shown below until you find a solution that works.
---
1. Check to ensure you are using a supported device
The first one is if your Roku is just too outdated and the Hulu app is no longer supported. This is the most unlikely case and will only affect owners of older Roku devices.
You're likely to run into this issue if you have an older Roku device. Roku takes a long time to decide to discontinue supporting an app, thus, this is an unusual occurrence.
There is no way to repair the Hulu app in this scenario; you must either update to a new Roku player or find another way to watch the Hulu app's content.
2. Check your Internet Connection
You won't be able to view anything at all on the Hulu app or any other streaming platform that needs a wifi connection if your internet service is down in your neighborhood.
If you can't pinpoint the problem as a major outage, the issue might be with your connection. It's conceivable that you'll need to restart your modem or router. Certain apps may not load if the modem is merely trailing the connection.
To monitor the validity of the connection via your Roku, follow these steps:
Select Network from the drop-down menu, then Check Connection.
The indicator will show you the strength of the internet signal as seen by the Roku.
You may just reboot the connection point in either case. To do so, disconnect your broadband or router for ten seconds before plugging it again in and waiting a few minutes for it to reconnect. Then try using the Hulu app once again to see whether it connects.
3. Troubleshoot playback issue
The other case in which there is nothing the user can do is if Hulu's servers are momentarily offline. Several third-party services, including Downdetector, constantly check a service's availability.
This doesn't happen often, and Hulu usually gets everything up and running fast when it does. Before fiddling with the equipment, it's usually a good idea to rule out this possibility.
If a show won't load, the same principle applies. You can figure out if this is the problem by playing a live show or film, then watching the one you meant to watch later.
4. Reinstall the Hulu app
Either Update the Hulu channel, or If no update is available and the app still appears to be the issue, you should delete it from your Roku device. Then, from the Roku shop, reinstall it. After deleting and reinstalling the Hulu app, it's a good idea to reset the Roku device.
5. System Update
It's possible that the problems are due to the Hulu app on your device. The Hulu app, in particular, requires an upgrade.
These can occur with different regularity and may be required to remedy certain difficulties, such as the inability of the service's shows to play.
To use the "check for update" option on the Hulu application on Roku, just highlight the application and click the "star" button.
6. Soft or Hard reset Hulu
It's also possible that the Device has to be updated. To look for a software upgrade, go to the Roku menu and select "Settings," then "System."
If an update is available, download it and install it. Restart your device when it has been updated, and then try to open the Hulu application again.
If no updates are available for the app or even the Roku device, and the Roku is recent enough that it does not support the Hulu app, you may just have to factory reset the machine. Simply disconnect the Roku, wait approximately 30 seconds, and then log back in.
Finally, you should attempt to reset your Roku. It will assist you in resolving streaming and other app-related difficulties. The instructions outlined below will teach you how to do so.
Go to Settings on your Roku player, then to the System tab.
After that, choose Factory Reset.
To reset your device, follow the on-screen instructions.
After that, simply download the Hulu app to see whether the problem persists.
7. Get in touch with Roku Experts customer service
If none of the following suggestions seem to work for you, we recommend contacting customer support. Please report any issues you're having using their platform so that technical support can be provided.
You can Contact Hulu customer support or also check the Hulu community center to see if other people are having problems. Have you had no luck thus far? Make your new post, and a forum member will gladly assist you.
Conclusion
---
Most remedies to Hulu not working on Roku are straightforward; otherwise, the issue is most likely beyond the user's control.
In most cases, a simple modem reset or an update to the Hulu application or the Roku device itself will restore your ability to watch all your favorite Hulu programs on Roku.