Roku TV is one of the most common media streaming devices found in the majority of houses. And when it comes to playing games on TV, nothing can beat Jackbox games. You can't ignore the fun of playing Jackbox games on your TV. Especially when hosting fun night parties for your friends or family, Jackbox games make the environment more lively.
However, if you are a Roku TV user, you can't directly play Jackbox games on Roku TV. But we have figured out a simple workaround for this, which is shared in this guide.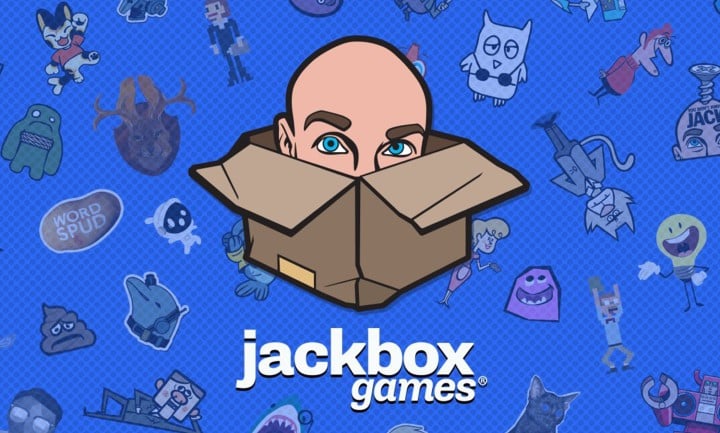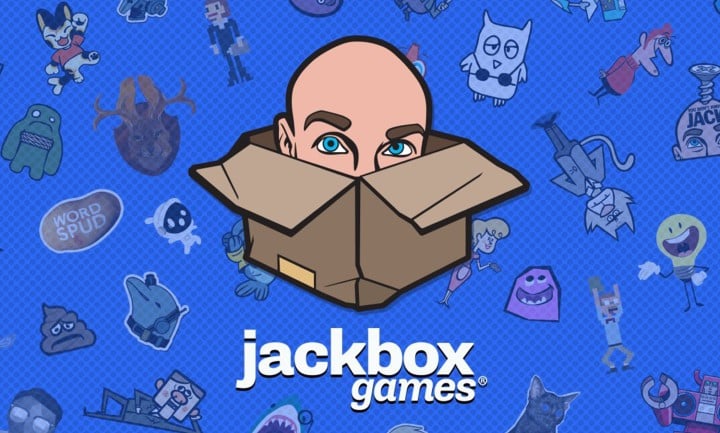 About Jackbox Games
---
Jackbox Games is a digital gaming platform that supports thousands of multiplayer video games. You can play a game with 1-8 players and ask up to 10,000 members to join as an audience.
You can play standalone multiplayer games or purchase the Jackbox games collection, called Jackbox Party Pack. This pack gives you access to five games that can be set up on your preferred platform and played with 1 – 8 players. The hit party games include Quiplash, Trivia Murder Party, Charade, You Don't Know Jack, etc.
A good reason behind the popularity of Jackbox games is that it is available on most platforms. It is compatible with the leading media streaming players and platforms like Steam, Apple TV, Amazon Fire TV, Android TV, Nintendo, Xbox, Apple App Store, PlayStation, and many more.
All you need to play Jackbox games on compatible devices is to install and set up the game. Get your players ready with their smartphone or any device connected to the internet. And you are all set to play!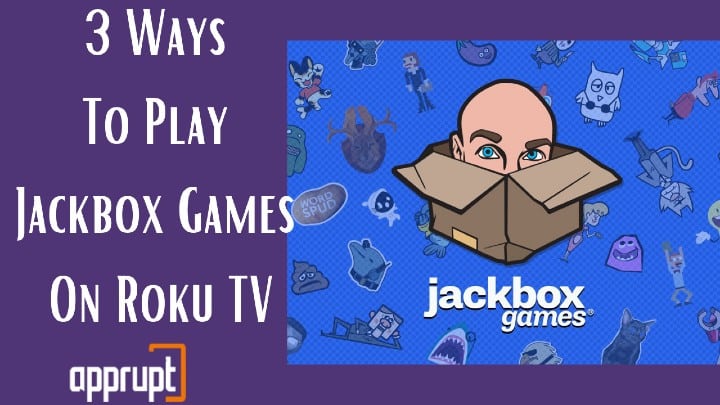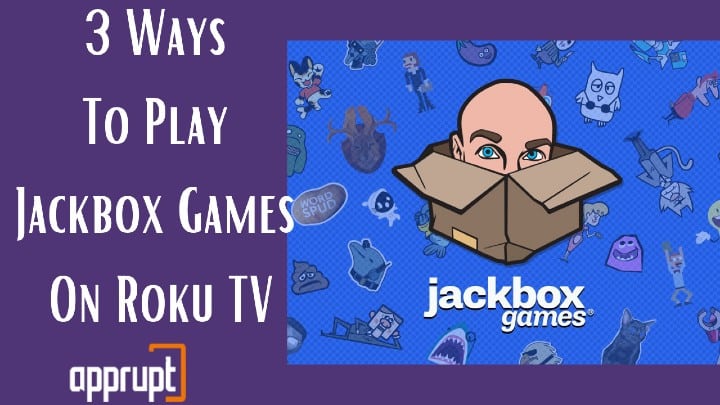 Jackbox on Roku
---
As mentioned earlier, Jackbox is not compatible with the Roku OS. So, you cannot get the app from the Roku Channel Store or through sideloading. But that doesn't stop you from using Jackbox on Roku TV.
In this section, we will go through the various ways to play Jackbox Party Packs on Roku. That said, let's jump right in!
Using a Chromecast
---
Roku TVs come with a built-in HDMI port. The purpose of this HDMI port is to connect the TV with digital devices. One such device is the Google-made Chromecast device. It is a digital streaming gadget through which you can share your mobile phone's screen on Roku.
When you use Chromecast, you don't have to deal with the complications of connecting wires and handling them. Just plug your Chromecast into the HDMI port of your Roku, and it's done.
Once the Roku TV and your mobile phone connect, you can play Jackbox on Roku TV without any hassle. If you don't know how to connect Chromecast to Roku, follow the steps below.
Step 1: Go to the Chrome browser and tap on the three dots symbol.
Step 2: From the menu, tap Cast.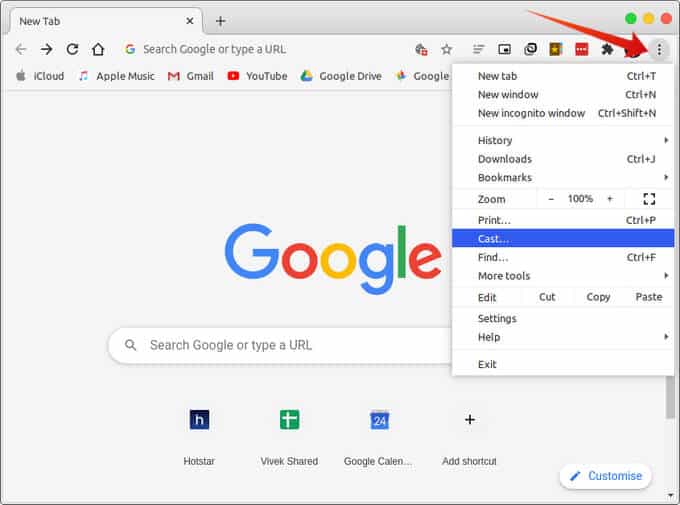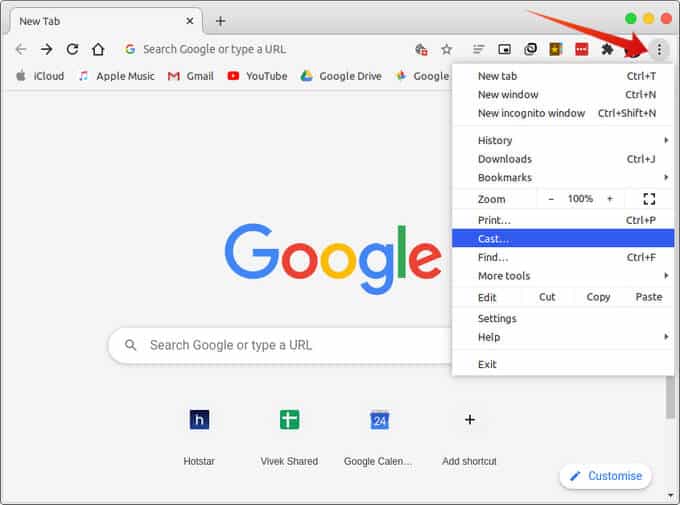 Step 3: Click More sources and choose Desktop.
Step 4: Choose your Chromecast Device and begin casting.
Step 5: You will now be able to view the content on the browser to your Roku TV. Playing Jackbox games on Roku can't be any simpler than that!
Using an HDMI Cable to Connect Alternative Platform
---
If you don't have a Chromecast and don't want to buy a new one either, there is a solution for that. You can use a gaming console like Playstation4, Xbox, or PC.
Like Chromecast, you get an HDMI cable with these consoles. Using this cable, you can connect the gaming console to your Roku TV. Then, install Jackbox Games of your choice on the game console, and the setup will be ready to use.
The benefit of using this method is that you can use your preferred controller and keyboard to play Jackbox games on the bigger screen. Besides, the process is pretty quick and straightforward, so you get the setup ready in no time!
Get an Android Emulator
---
If you don't have a Chromecast or gaming console, the only way left for you is to use an Android TV Emulator. If you don't know yet, an Android TV Emulator is software that resembles your Android phone's or device's behavior on your Roku TV.
Using the Android TV Emulator, you can seamlessly play Jackbox games on your Roku TV. However, this is the least suggested method since it involves security, compatibility, and performance issues for your Roku TV. Only use this method when you cannot go with the above two options.
What Devices Support Jackbox?
---
Most of the popular portable streaming devices and platforms support Jackbox games. These include:
PlayStation 4
Mac OS
Apple TV
Linux
Android Device
Windows
Nintendo Switch
Xbox One
iPad
Amazon Fire TV
Xfinity X1
Android TV