Movies can play a vital role in keeping us engaged and learning new things leisurely. The reflection of thoughts of the people around in our society helps us in improvising ourselves. If you, like all of us, are in search of one such platform that comes with a plethora of movies? TCM then is the right app for you. The TCM is also available on the Roku channel store. Which will double the engagement and entertainment.
TCM means Turner Classic Movies. This is an American TV network by the Warner Bros. It has multiple numbers of shows to serve audiences of every age group. TCM can be accessed from various devices such as Firestick TV, Android, web, Apple TV iOS, and Roku devices as well. This app is subscription-based. This means you will have to buy a subscription plan to avail of all the programs on this television network.
If you are a Roku user, you must be curious about how to watch classic movies with TCM on Roku. The following article will outline all your queries related to TCM on Roku.
Let us proceed further and learn more.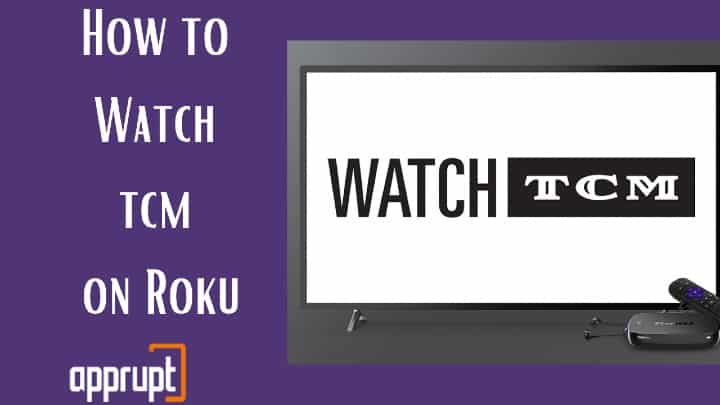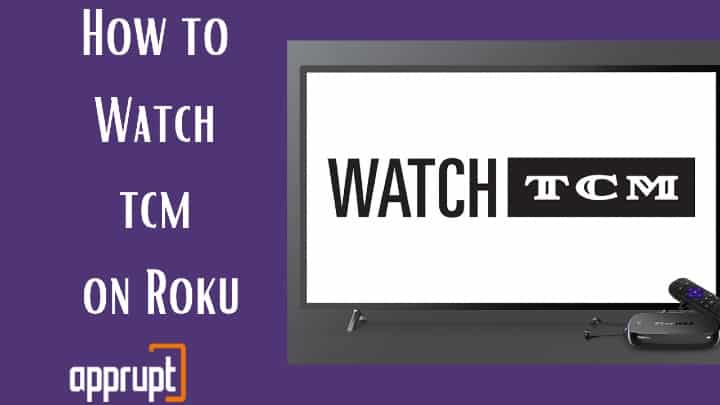 Is TCM free on Roku?
---
You will require to pay any extra charge to access TCM on Roku. You can download it for free from the channel store. The only thing required is a Cable Television subscription. However, even if you are not a cable user there are alternatives to access TCM on Roku.
How to Add TCM on Roku
---
There are several apps natively available on the Roku Channel Store. TCM is one of those apps. So, you can easily add TCM on Roku following the simple steps below:
Step 1: Firstly you have to turn on your TV and Roku device and connect both through the HDMI port. Then tap the "Home" button available on the remote.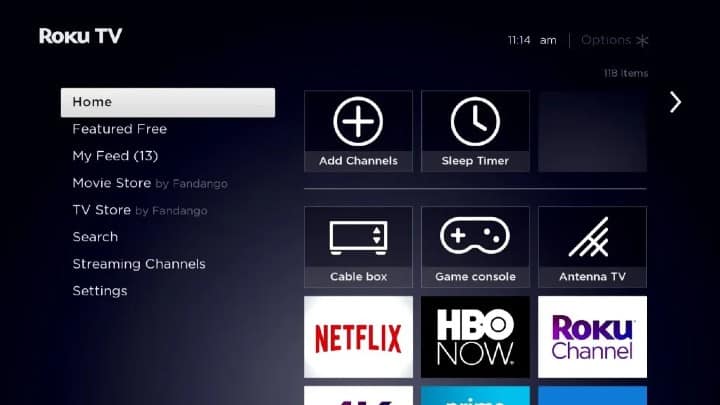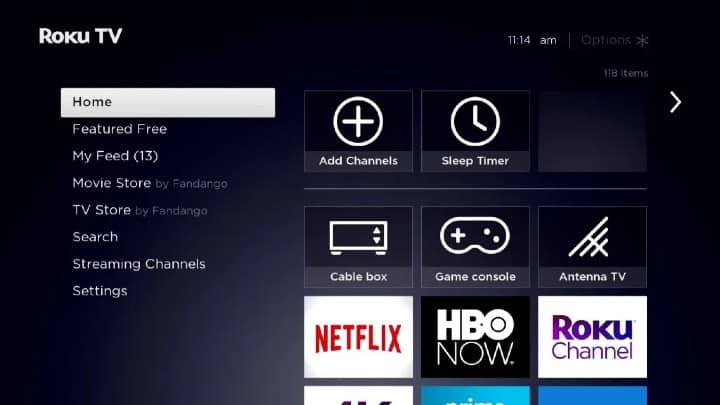 Step 2: After you visit the Home page, proceed towards the search option. You will find it in the menu category.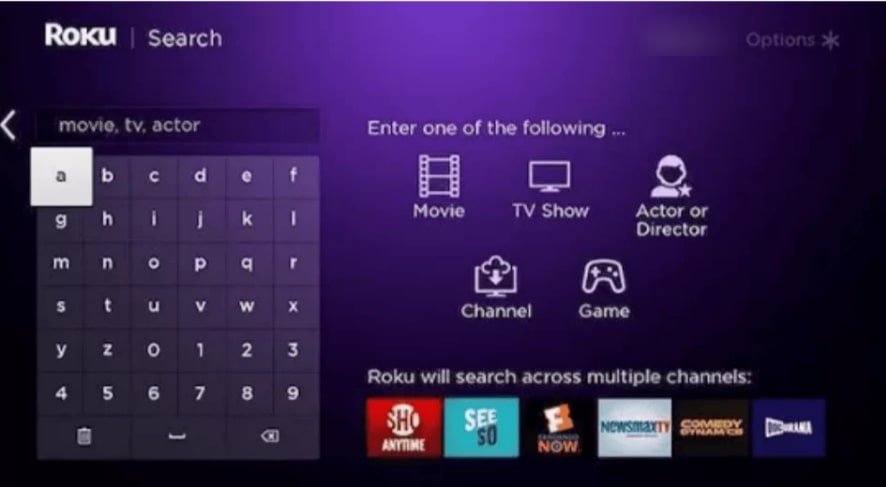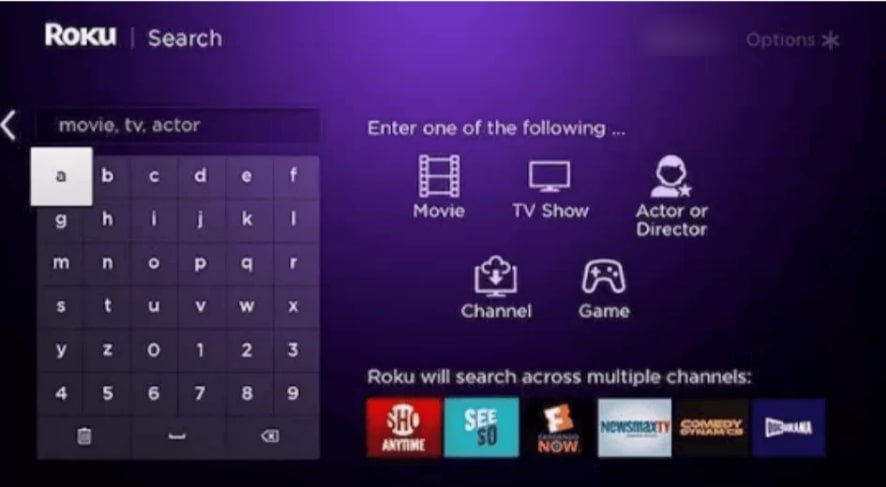 Step 3: You will be redirected to the search bar. Enter "Watch TCM" and search for the channel. A result list will be generated. Choose the app icon from the list.
Step 4: Now from the app page, select the "Add Channel" option. This will help you add TCM to your device from the channel store.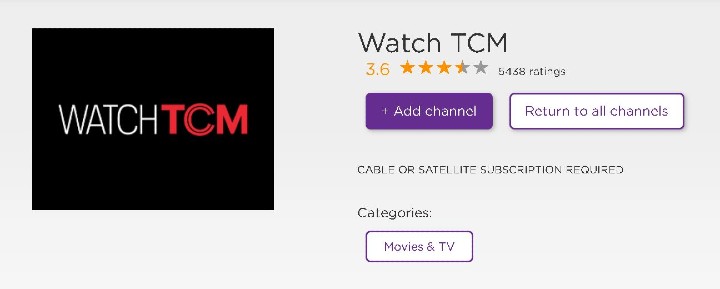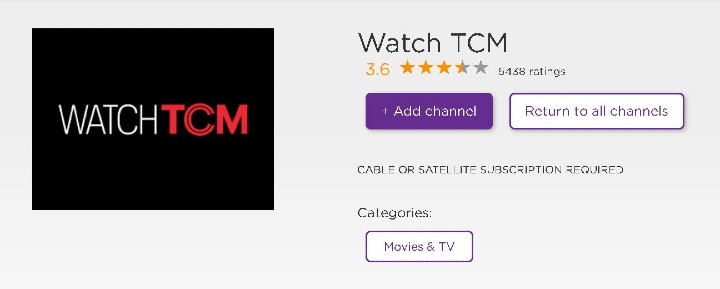 Step 5: Adding TCM to your device will take some time. Wait till the entire process completes. After that tap on "Go to a channel".
You have successfully added Watch TCM to your Roku device. Now you have to activate it to access it on Roku.
How to Activate TCM on Roku
---
The following steps will assist you to activate TCM on Roku.
Step 1: After you have added the channel, you have to launch it on your device. Then you have to proceed to activation.
Step 2: Select the sign-in option. You will get a unique activation code on your screen. Make a note of it.
Step 3: Now, you to visit the activate site for TCM which is tcm.com/activate?platform=roku. You can go to this site using any of your phone or PC browser.
Step 4: After you enter the site, you will have to provide the activation code that you have noted earlier. After providing it correctly, click on Submit option.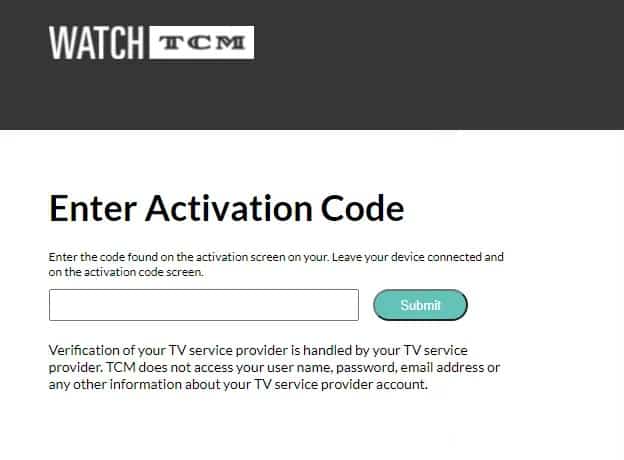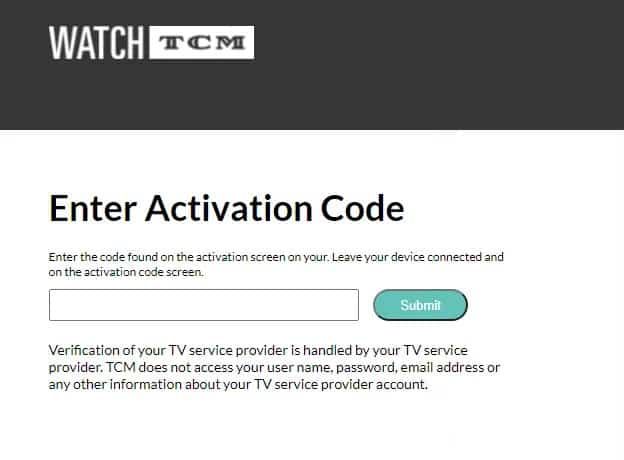 Step 5: Furthermore you have to choose your Cable TV provider account.
Step 6: After you enter the right credential of your Cable Satellite provider, tap on the Continue option. Your TCM will get logged in automatically.
Step 7: You have successfully activated the channel as well. Now you can enjoy all the renowned shows available with this channel on your Roku.
Watch TCM on Roku Without Cable
---
In case you do not have a Cable TV or Satellite subscriber, you can still access Watch TCM on Roku. To do so you will require some alternative streaming services. These services are subscription-based. So, you have to buy a plan to view this channel on Roku without Cable. The following are some of the streaming services you can check out.
AT & T TV
YouTube TV
Hulu+Live TV
Sling TV
Make sure to buy a subscription plan according to your requirement and enjoy TCM on Roku without any Cable.
Related: 14 Free Movie Channel on Roku
Popular Movies on TCM
---
Turner Classic Movies or TCM has a library full of cult and classic movies and shows. Most of the contents are from the '90s. This channel is a paradise for every movie lover. The shows are add-free as well. Some of the movies are listed below:
Rear Window
Star of the Month
West Side Story
Birthday Tributes
Wuthering Heights
31 Days of Oscar
Friends and Lovers
Super Fly
The Milky Way
Silver Sunday Nights
The Swan and many more
This is not the end of the list. There are several other nail-biting shows available on TCM.