'I have decided to cut the cord, cannot keep up with the rising cable TV bills.' We hear this sentence almost every other day. Let us not put the entire blame on the heavy bills; the popularity of streaming services is another reason why people are having second thoughts about cable services.
However, many people do not know that cable TV also has several benefits. They just jump on the bandwagon and start supporting streaming services. We are not saying that streaming services are not trustworthy or that they have a lot of cons.
What we are trying to say is that reliable and cost-effective cable providers do exist that make the entire cable experience worthwhile.
We are saying this because we know that many people get used to a particular service, and detaching themselves from it can be difficult.
So don't just blindly trust what others say, do your research, see what is convenient for you, and most importantly, read this article because we are about to highlight the numerous benefits of cable TV.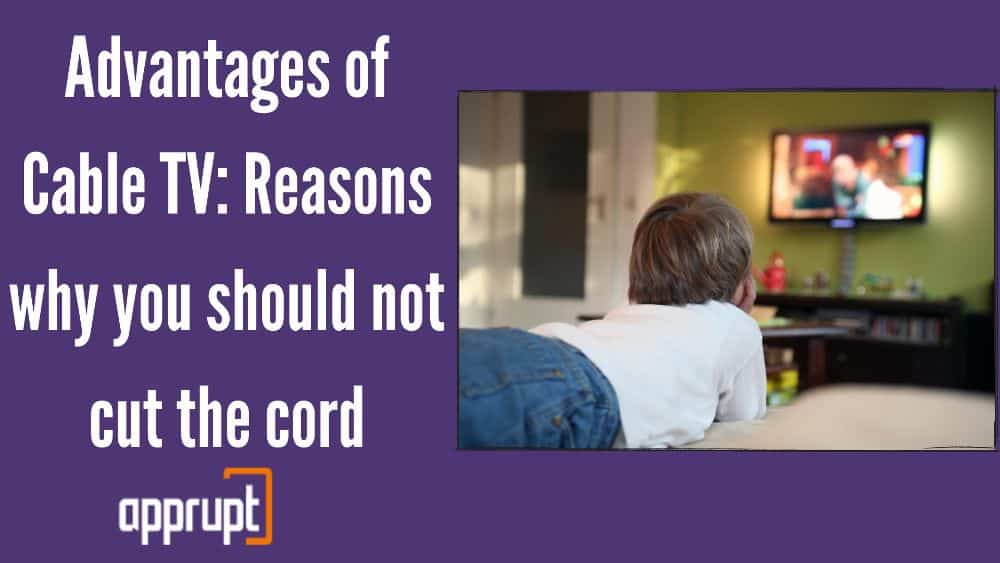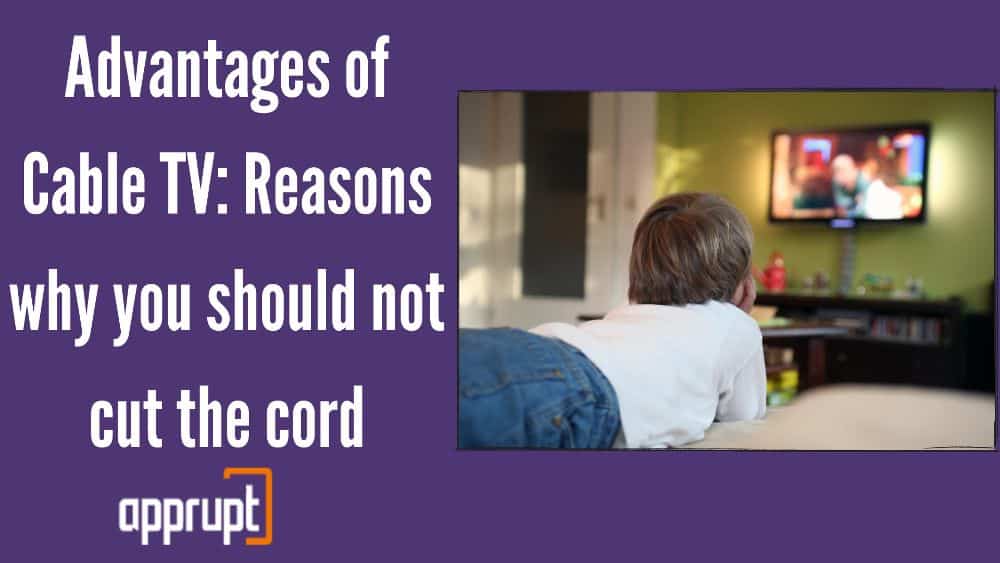 Here are 7 Advantages of Cable TV
---
Best Price Ranges
The pricing and bundle possibilities offered by cable companies are exceptional. You might be thinking about cutting the cord because you spend most of your time utilizing the high-speed internet with your cable TV to access Netflix or Amazon Prime.
You run the risk of blowing your monthly savings on your bundle pricing. If you have not combined your internet and cable TV, do so immediately.
High-speed internet is available through cable providers at great prices. Spectrum internet promociones is one such example. 
Live-Action
You cannot watch live action on Netflix if you are an NBA or Super Bowl enthusiast. One of the biggest advantages of cable TV comes into play in this situation. The primary live-action distribution channel is still cable television.
Cable television is the greatest option if you feel like watching live sports or news because cable providers always offer a news and sports package. Think twice before cutting the cord on your cable TV if you are a sports enthusiast.
Live Streaming of popular events
As was previously said, live streaming is centered on cable TV. Before cutting your cable cord, consider whether you enjoy watching Christmas specials or want to watch the Oscars and Emmys red carpet live.
Several exceptional events are shown live on cable television. Many consumers cut their cable cords without considering this, resulting in them missing out on a significant amount of the most recent entertainment.
No reliance on the internet
You will be heavily dependent on your internet connection when utilizing streaming services to enjoy your favorite TV episodes and movies. This might become a problem if internet outages are brought on by bad weather or service provider issues.
In addition to this, watching your favorite shows while relying on internet connectivity can be challenging, especially during periods of heavy traffic.
Furthermore, buffering could be a problem for people who live in rural locations where internet connections can be slower.
Films presented on demand
The ability to view whatever you want, whenever you want, is a feature that online streaming services do certainly provide. Most cable companies let you stream a vast selection of movies and television shows.
Every time you need them, they will be there. You might also demand a certain option if you are prepared to pay for it.
Additionally, there are possibilities of exclusive content like premium releases and fresh sports or MMA or other league bouts that are not available on streaming services.
New films
Before cutting the cord, if you enjoy watching movies, you should consider this advantage of cable TV services. The movie selection on Netflix as well as Amazon Prime is awful.
The majority of films and television shows are not accessible on both platforms. While there is a huge selection of new films and television shows on cable. Cable TV offers almost all new releases.
Customized Affordable Package Choices
You often get a variety of channel lineups with a cable subscription. And this enables you to select a package that fits your lifestyle the best.
Rather than selecting a pre-made TV bundle, some companies even allow you to create your own. You can choose a lower-end channel lineup to fulfill your basic TV needs.
Then, you can add the premium entertainment that you watch the most. Customization protects you from spending a lot of money on expansive plans and packages that do not fit your lifestyle.
You will only pay for the content you view and not for the networks you rarely watch.
The rising subscription cost is one of the main reasons consumers are cutting back on cable TV. The price typically increases when the promotional term of a year is over. Additionally, if a contract governs your subscription, you can be in a bind.
But there is a bright spot amid this ominous cloud. Cable TV providers recognize this consumer worry. Additionally, if you are paying every month, you might be able to work out a more favorable arrangement.
Wrapping up
Cable TV has many advantages without any doubt. Hence, do not make hasty decisions; only choose the best service for you.