Anime holds a special position in the hearts of its fans. There's so much of anime coming from Japan that it's hard to decide which one to watch. And as the popularity of Anime is growing, Anime channels streaming these shows are also rising. Roku also stream Anime, and you can watch it through the Anime channels available on the Roku channel store.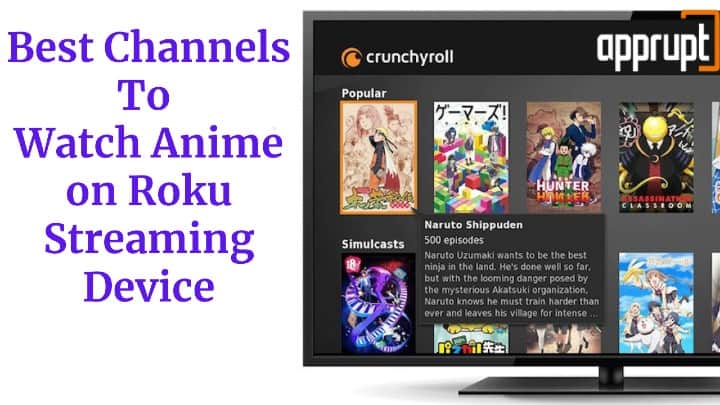 If you have been looking for the best anime channels to watch Anime on Roku tv, this article will get you sorted.
Here, we have compiled a list of the Roku anime channels that stream it. Additionally, we have covered the steps you need to follow to watch Anime on your Roku device. So, check them out below!
Best Channels to Watch Anime on Roku
These are the 10 essential Roku channels for any anime fan.
---
The Roku streaming device offers a range of free channels on which you can find Anime of all sorts of genres. However, we have picked up the most popular channels for watching the best Anime and mentioned them below.
1. Crunchyroll

14 day Free Trial
Subscription – $6.95/ month
With more than 70 million users worldwide, Crunchyroll is the most popular anime streaming channel on Roku tv. New content is added to the library every month. And the best part is that you don't need to purchase any subscription unless you want a completely ad-free experience or to watch exclusive shows. Besides, you can watch new shows on the premium version of this app an hour after it's aired in Japan.
Related: How to get crunchyroll on roku
2. Anime Network

14 day Free Trial
Subscription – $6.99/ month
On Anime Network, you can watch unlimited dubbed and subbed anime shows. This Anime channel has a vast library that is continually stocked with new shows bi-weekly. You will find Anime of almost every genre, including action, adventure, horror, etc., on this app. The trailers and first episode of each series are available for free. However, to watch the entire show on Roku TV, you'll have to get a channel subscription.
3. FunimationNow

Free Trial – 14 days
Subscription – $5.99/ month
FunimationNow is another popular Anime channel on Roku TV that streams thousands of Anime movies and episodes. The channel is famous for streaming dubbed and subtitled shows in the English language. Similar to Crunchyroll, you can watch the shows for free with ads. However, with the premium version, you can watch the original Japanese shows after a week of their airing, and that too without any ads!
Related: Does roku have funimation
4. Hulu

Free Trial – 30 days
Subscription – $7.99/ month
With the Hulu Anime channel on your Roku device, you can watch hit Anime shows like the Death Note, Fruits Basket, etc., and Anime movies. It has the most extensive library of live and on-demand television shows. Also, it offers a 30-day free trial, after which you can switch to the premium version by paying a subscription fee.
5. Netflix

Free Trial – 30 days
Subscription – $7.99/ month
Netflix is a streaming giant that probably needs no introduction. The channel has a huge collection of Anime shows that you can binge-watch whenever you want. The content is available in Japanese and English language with subtitles for a better experience. Again, you can also watch the Anime content on Roku in HD or 4K version.
Related: Add netflix to roku
6. Crackle

Free Trial – Always Free
Subscription – Not applicable
Crackle is an entirely free anime channel on Roku that stream Anime shows and movies. It has several hits and classic anime that you can access without creating an account or paying a single penny! And despite being free, the shows are streamed with significantly fewer ads. So, you won't get annoyed while watching them.
7. Pluto TV

Free Trial – Always Free
Subscription – Not applicable
Like Crackle, Pluto TV is a free Anime channel on Roku that has a collection of different anime shows. On this channel, you can watch old-school subtitled and dubbed anime shows that are divided into genres like movies, action, romance, comedy, etc. Plus, you even don't need an account or subscription to enjoy any of these shows.
Related: Get pluto tv roku
8. Pokemon TV

Free Trial – Always Free
Subscription – Not applicable
If you are a Pokemon fan, you are just going to love the Pokemon TV channel. On this channel, you can watch your favorite Pokemon animated shows and keep up with the latest updates for upcoming Pokemon movies and events. Besides, this channel is absolutely free, so no account or subscription is needed to watch your favorite Pokemon episode.
9. Viewster

Free Trial – Always Free
Subscription – Not applicable
Viewster is another popular Roku TV Anime channel with new and old anime shows. The collection on this channel offers top anime shows and is updated every week. The shows are ad-supported, so although you won't have to pay for a subscription, you'll need to bear with the ads.
10. Tubi TV

Free Trial – Always Free
Subscription – Not applicable
TubiTV is a popular channel for streaming American movies and TV shows as well as Anime. The channel has a large collection of classic anime, including Revolutionary Girl Utena, Ouran HighSchool Host Club, etc. The channel is again absolutely free and ad-supported. Hence, you can view the content without creating an account.
How to Get An Anime Channel on Roku?
---
So we have told you about the best anime channels on Roku TV.
But how to use them? Well, that's easy!
Simply follow the steps mentioned below, and you'll get your favorite Anime channel on Roku tv.
1. Connect your Roku device to WiFi and go to the streaming channels.
2. Now choose the search channels option from the menu and type the name of the anime channel you want to download.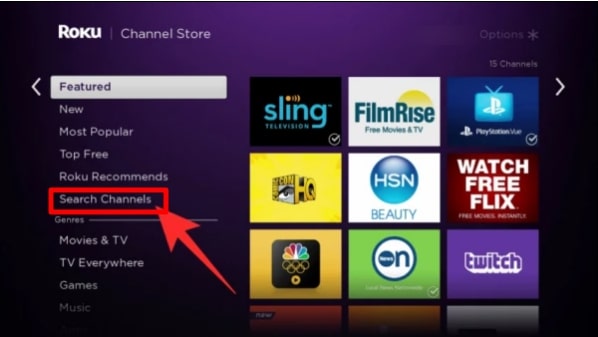 3. Select the channel from the list.
4. Click on the Add channel option, enter your Roku device PIN and wait till the channel gets downloaded from the Roku channel store. Read our guide on how to add channels to Roku if you don't know.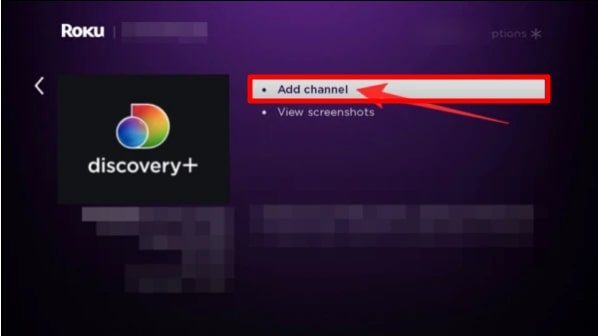 5. Once the channel gets downloaded, launch it and stream your favorite anime show.
If you have added a channel by mistake, read our guide how to remove channels from roku
To Conclude
---
There are numerous channels to watch anime on Roku tv. Some are free, supported by ads, and some are paid. You can choose any of the Anime streaming channels listed above, add them to your Roku channels list. And watch anime shows on your Roku streaming device in high-quality, any time!
What's your go-to anime channel? Let us know in the comments section below!