If you are looking for ways to watch Apple TV on Roku, you've landed the right place!
Roku has recently started streaming Apple TV content through the Apple TV channel on Roku. You can watch all Apple TV content, including Apple TV originals, movies, TV shows, and kids' content on your Roku device.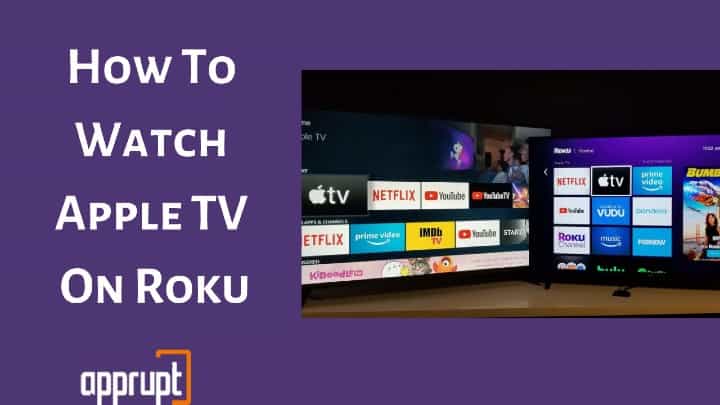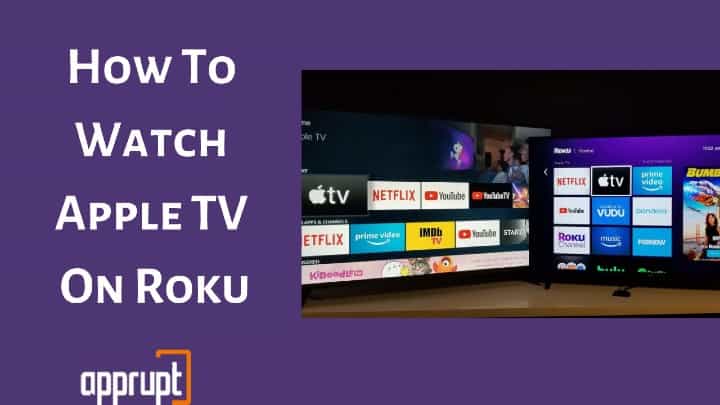 With the Apple TV app on Roku, you can also stream, rent, or purchase videos from your iTunes account by connecting your Apple ID. If you don't know how to download and watch Apple TV on Roku yet, this post will get you sorted.
Can Roku Play Apple TV or Apple TV +?
---
Fortunately, Roku now supports Apple TV and Apple TV+ streaming services. So, you can download the Apple TV channel from the Roku Channel Store and watch your favorite titles from your iTunes account. See how to use iTunes on Roku.
You can get the app for free from the Channel Store, but you need to purchase the Apple TV subscription to watch premium content.
Which Roku Devices are Compatible with Apple TV or Apple TV +?
---
Most Roku devices except the older models are compatible with Apple TV. Check the list below to know if your Roku device can stream Apple TV or Apple TV+.
Roku TV – 7000X, C000X, 8000X, A000X, 6000X
Roku Streambar – 9102X
Roku Smart Soundbar – 9101X
Roku Smart Soundbar – 9100X
Roku Express – 3900X, 3930X
Roku Express+ – 3910X, 3931X
Roku HD – 3932X
Roku Streaming Stick – 3600X, 3800X
Roku Streaming Stick+ – 3810X, 3811X
Roku Premiere – 3920X, 4620X
Roku Premiere+ – 3921X, 4630X
Roku Ultra – 4640X, 4660X, 4661X, 4670X, 4800X
Roku Ultra LT – 4662X
Roku 2 – 4205X, 4210X
Roku 3 – 4200X, 4230X
If you own a Roku device mentioned above, you can effortlessly stream Apple TV programs. If you don't know the model of your Roku device, you can check it by clicking on the System option under the Roku device Settings menu. Then click on About to view the details of your Roku device.
How to Install Apple TV on Roku
---
Since Apple TV is available in the Roku Channel Store, you can easily install the app using the steps listed here:
Step 1: From the Roku home page, click Streaming Channels.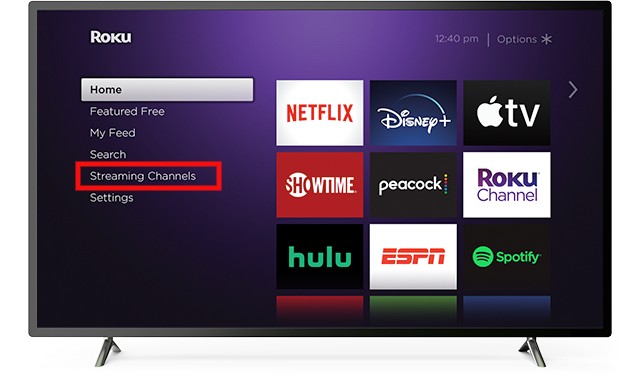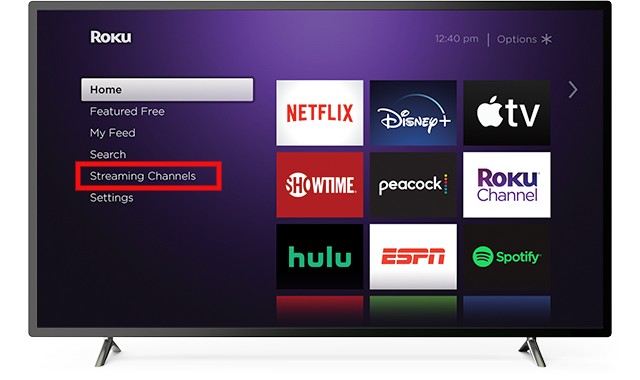 Step 2: Click Search Channels and type Apple TV in the search box.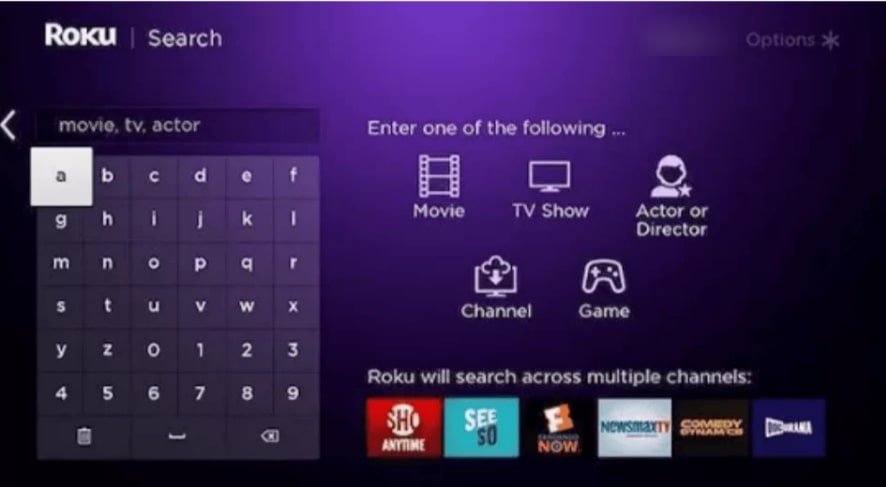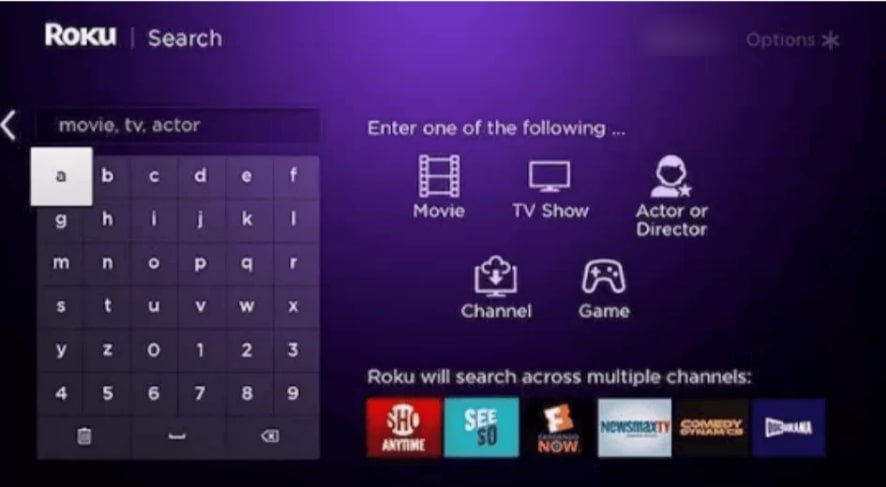 Step 3: Select Apple TV from the results.
Step 4: Click Add Channel.


Step 5: Wait till the channel installs. Then click OK.
Step 6: You can now launch the app and sign in with your Apple ID to stream your favorite titles.
What Can I Watch on Apple TV with Roku?
---
Apple TV streams movies, TV shows, and kids' content. You can also watch original content on Apple TV. Some of the popular programs on Apple TV include:
The Morning Show
Truth Be Told
Dickinson
The Banker
Ted Lasso
Greyhound
Wolfwalkers
What are Other Streaming Services Available on Roku?
---
You can stream thousands of streaming services on Roku in addition to Apple TV. some popular ones include:
Netflix
Amazon Prime Video
Disney Plus
Discovery
Hulu
Mubi
Peacock
Crunchyroll
NBC
Pluto
Sling TV
fuboTV
AT&T TV Now
What Other Devices Can I Watch Apple TV On?
---
Apart from Roku and Apple TV, you can watch Apple TV on several other media streaming devices like:
Chromecast
PS4
PS5
Xbox One
Xbox Series X
Xbox Series S
Amazon Fire TV
iOS devices (iPhone, iPad, Mac)
Why Won't Apple TV Work on My Roku?
---
If apple tv is not working on your Roku device then your Roku might not be compatible with your Apple TV. So, check the Roku model you are using. If it is not compatible, you cannot stream or download Apple TV on your Roku TV.
However, if your Roku is compatible and you are facing streaming issues, restart your Roku device and check your internet speed. You can also uninstall and reinstall Apple TV on your Roku.
How Do You Activate Apple TV on Roku
---
After installing Apple TV on Roku, you need to activate Apple TV by signing in to your Apple account. For that, you will need to do as follows:
Step 1: Launch the Apple TV app by clicking its icon from the Channel list.
Step 2: A welcome message will appear on the screen. Click Start Watching.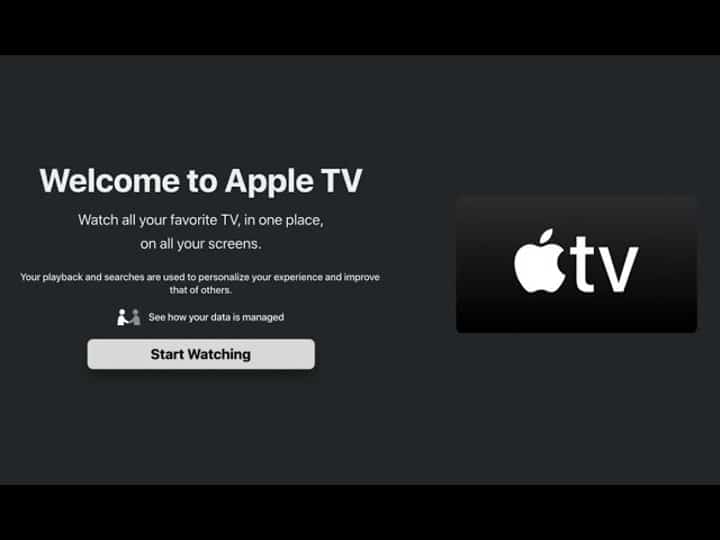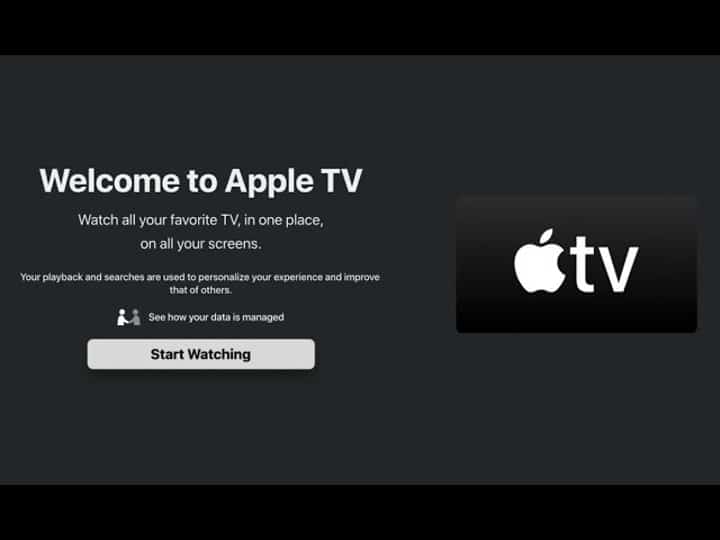 Step 3: Click Don't Send.
Step 4: From the Apple TV main menu, navigate to Settings.
Step 5: Click Sign in.
Step 6: Click Sign-in on this TV.
Step 7: Enter your Apple ID credentials to open your Apple account. You can then select and stream the videos you wish to watch.
What is Apple TV+?
---
Apple TV+ is a video-on-demand streaming service by Apple. It streams Apple Originals, including TV series, dramas, documentaries, kids' programs, and much more. You can watch all the programs at a monthly cost of around $5 without ADS!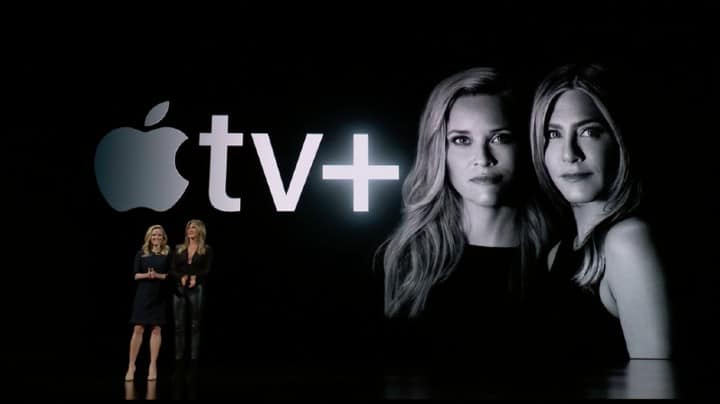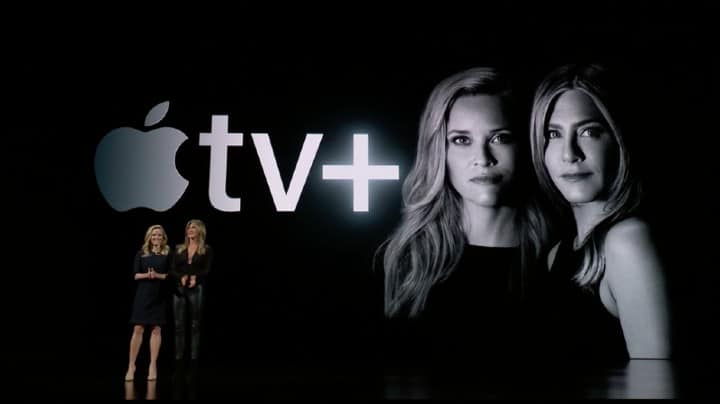 To stream Apple TV+ content, you need to click the Apple TV+ icon in the Apple TV app. Once you are there, you can stream all episodes on your Roku or other streaming devices. Besides, you can even download the content to watch it later.
Learn how you stream content from Apple to Roku via Airplay on Roku.