CBS All Access on Roku is a top-of-the-shelf streaming service, which has become a regular in every American household.
You can now watch from its wide range of iconic TV shows like Young Sheldon, NCIS, The Twilight Zone, 60 Minutes, Magnum P.I.; live TV content like sports, news, and special events like The Grammy Awards, NFL, NCAA March Madness, and many more without having a cable TV subscription, on Roku.
This article provides you with all the information you need to know about this brilliant streaming service you cannot miss on.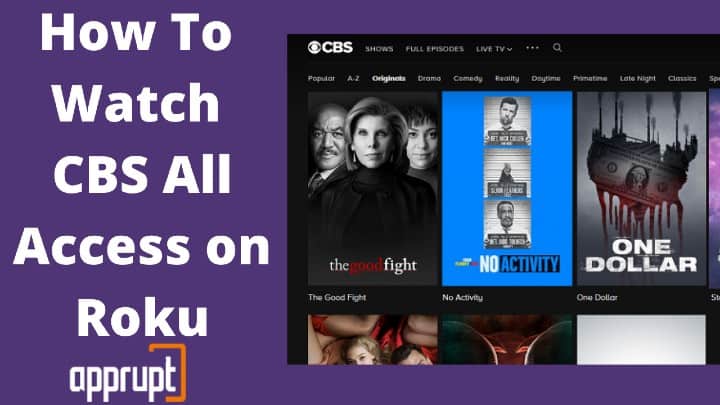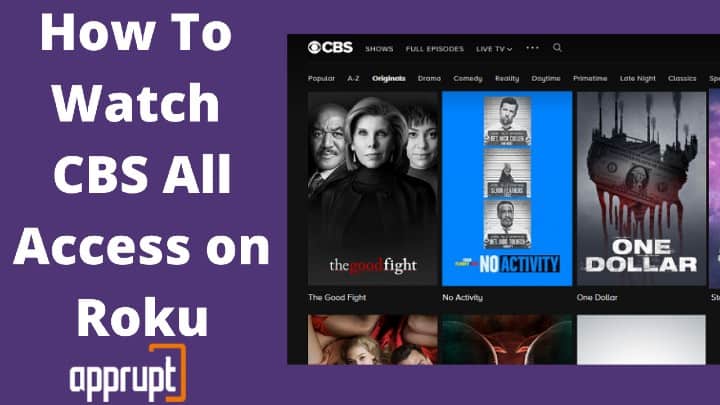 How to Get CBS All Access on Roku
---
You can download the CBS All Access app on Roku and start streaming your favorite content in a few pretty simple steps. All you need to do is create a CBS All Access account, have a fast Wifi connection, access a Roku device, and set it up to your TV.
We will now go through these steps in detail.
Step 1: New users who do not have a CBS All Access Subscription need to get one and create an account.
To do so, visit the Paramount+ website and follow the instructions on the page correctly to get the subscription plan of your choice.
Make sure to use proper credentials that would be required later on to log into your account.
Step 2: Now, you need to download the CBS All Access app on your Roku. To do so, first, switch on your Roku device and launch the Home screen by pushing the Home button on the remote.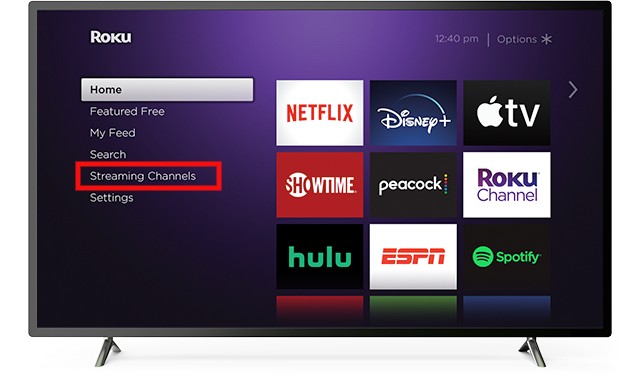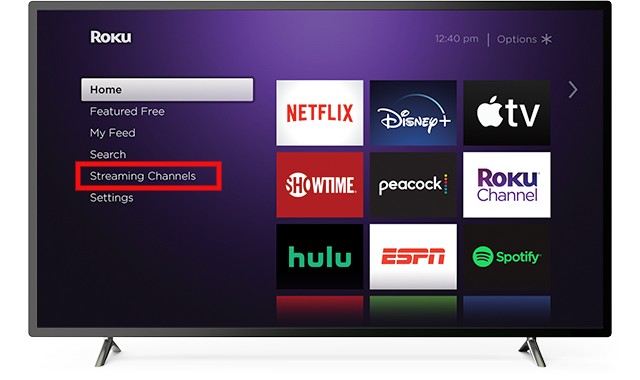 Step 3: Navigate to the "Streaming Channels" option. This would open the Roku Channel Store. This is where you would find the app.
Step 4: Scroll to "Search Channels" on the menu and enter "CBS All Access" in the search bar. The app would appear in the list of results. Choose the app and press "Ok".

Step 5: Select the "Add Channels" option on the next screen to start installing the channel. Once it is done downloading, click on "Ok" in the confirmation window.
Step 6: Launch the app by selecting it and pressing the "Ok" button on the remote control.
Finally, log in to your CBS All Access account using the credentials you used in Step 1 to create the account. You can now choose from a long list of live and on-demand entertainment options. So, sit back and enjoy the best of entertainment.
Can You Watch Cbs All Access on Older Roku Models?
---
No, users cannot stream CBS All Access on Roku devices with old operating systems that you cannot upgrade to the latest ones. Most Legacy Roku device models are included in this list:
Roku 1 and Roku SE (2710X)
Roku 2 (2720X)
Roku 2 HD (3000X)
Roku 2 XD (3050X)
Roku 2 XS (3100X)
Roku DVP (N1000)
Roku HD (N1100)
Roku HD-XR (N1101)
Roku HD (2000C and 2500X)
Roku LT (2400X, 2450X, and 2700X)
Roku SD (N1050)
Roku Streaming Stick (3400X and 3420X)
Roku XD (2050X, 2050N, 2100N, and 2100X)
CBS All Access Supported Devices
---
One aspect that makes CBS All Access truly stand out from the rest of the crowd is the extensive collection of devices it supports.
You can stream this channel on every Roku family device:
Roku Express
Roku Express+
Roku Premiere
Roku Premiere+
Roku smart TVs
Roku Smart Soundbar
Roku Streaming Stick+
Roke Ultra
Roku Ultra LT
Apart from Roku devices, it provides support for every streaming media player, smart TV, smartphone, web browser, gaming console, tablet, and so on.
Apple TV streaming devices
Amazon Fire TV streaming devices
LG, Samsung, and VIZIO smart TVs
Apple iPads, iPhones, and tablets
Android phones and tablets
Google Chromecast casting devices
Web browsers on PCs and laptops
PlayStation 4 gaming console
Xbox One and Xbox Series X gaming consoles
Users can register unlimited devices to their accounts on this platform. However, it allows only up to 3 simultaneous streams per account.
How to Download Cbs All Access Content on Roku
---
Users cannot download CBS All Access content on their Roku devices. But, you can download loads of TV shows and movies available on the CBS on-demand Library on your mobile phone to watch them later on, offline.
You can do this by getting a subscription to the CBS All Access Commercial Free plan. You can then register the mobile device to your account as this service does not limit the number of devices you can register to your account.
The platform permits up to 25 videos to be downloaded onto a mobile phone at a time. If you like to watch shows and movies offline most of the time, you might consider trying other streaming services such as Netflix or Hulu, where you can download unlimited content to stream without the internet.
Related:
How much is CBS all access on Roku?
---
The CBS All Access provides two types of plans that can be subscribed to monthly or annually. You can get the base plan for $5.99 per month, but the ad-free plan comes at $9.99 per month.
You can save money by subscribing to the annual version of either of these plans. The limited commercials plan costs $59.99 per year, while the commercial-free option is $99.99 per year.
You can also enjoy the Showtime add-on to stream tv shows and movies at an additional $9.00 per month with either of the subscription packages.
Related: How to Cancel CBS All Access on Roku
Conclusion
If you are a devoted CBS content fan, you must get CBS All Access on Roku today! With its vast on-demand library of 370+ TV shows and 470+ movies which includes every trending show and Hollywood blockbuster, this service delivers quality entertainment at its best. One can never get a taste of boredom with this streaming service.
Thanks for staying with us till the end of the article. We hope you found it helpful.