By accessing the CNN channel on Amazon firestick, users worldwide can stream the latest global news updates and watch their favorite shows. People rely on and trust this news channel.
Keep reading if you want to know the detailed steps to watch CNN on firestick from anywhere. Also, explore three ways to watch CNN live on firestick without cable.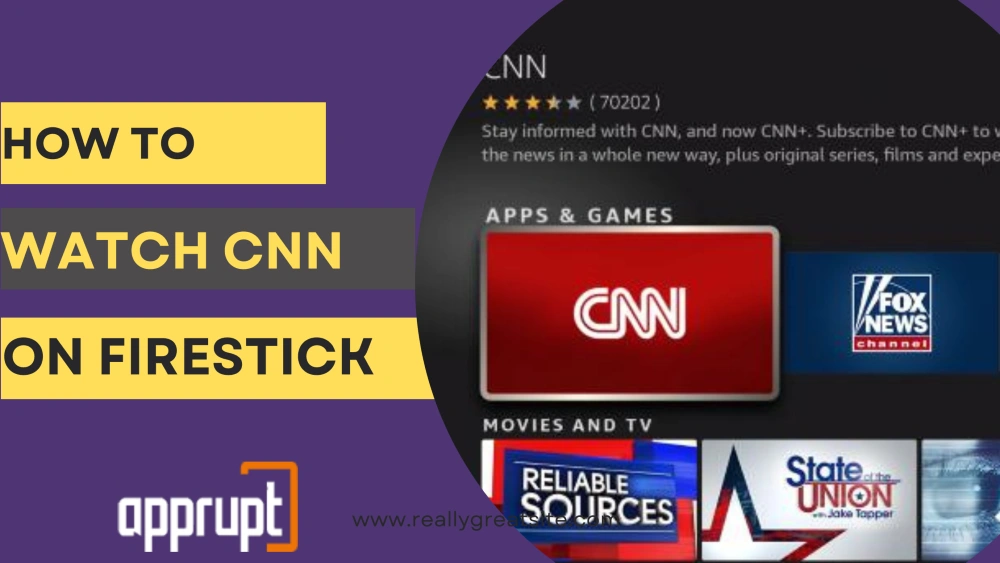 How to Watch Cnn on Firestick for Free
We will describe two ways to watch CNN for US and non-US audiences. The people of the US can directly install Cnn on Firestick from the amazon app store.
But Users outside of the USA will have to follow an indirect route for watching the CNN channel on firestick. These instructions are applicable for fire tv cube, fire tv box, and firestick 4k.
Steps for US users to install CNN on firestick.
Connect your wifi to your amazon fire tv.
Select the "Find" menu option next to the Home.
Select the "Search" option.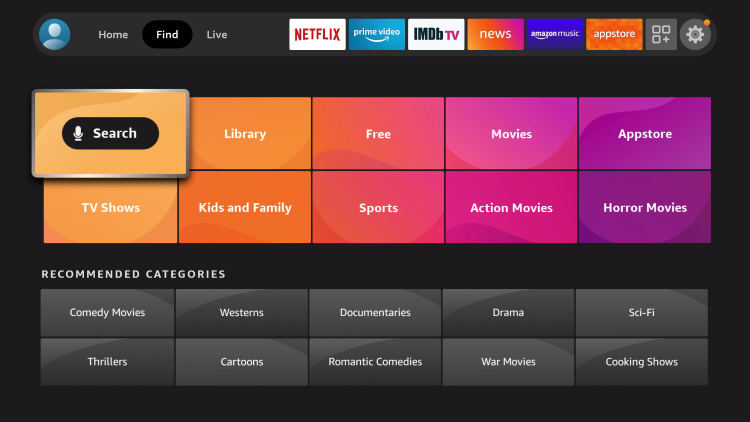 Use the on-screen keyboard to enter the search term "CNN."
You can use the "voice search" feature. The different search results will appear on your screen.
Select the "CNN" channel tile. This step will direct you toward this channel information screen.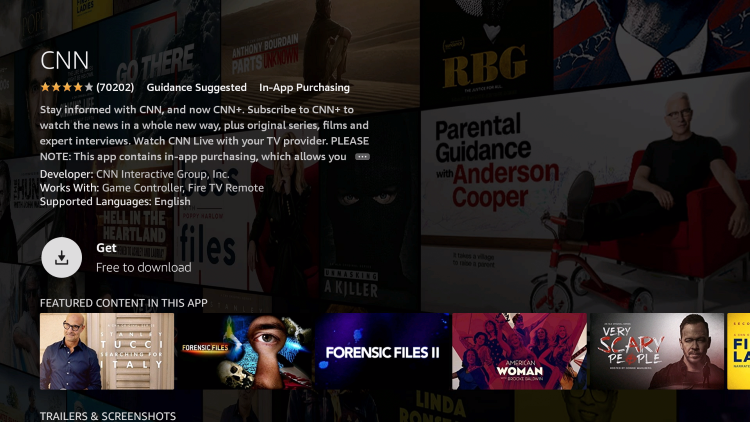 Select "Download" or "Get."
Wait for a few minutes until the channel downloads on your fire tv.
Select Open to run the CNN app. You can now stream CNN live and watch its 24 hours news coverage on your fire tv screen.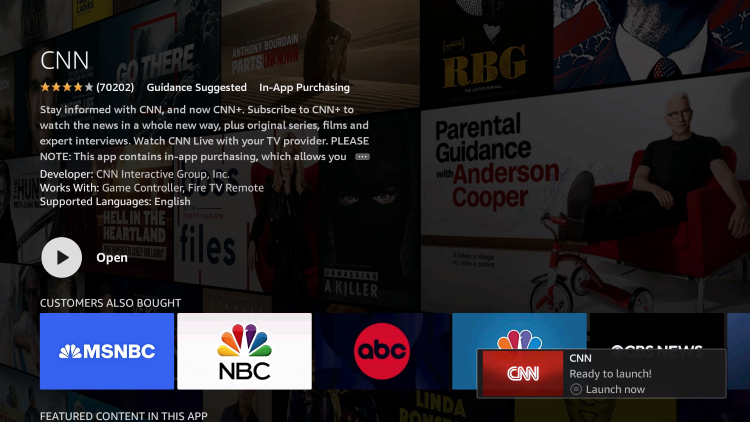 Steps for Non-US users to install CNN on firestick
First, we will install the downloader app. We will use the downloader app to sideload CNN on firestick. Before that, we will make some changes in the firestick settings to get permission to access the CNN app.
Next, we will direct you through the steps to activate the CNN.
Part 1 – Steps to Install Downloader app
Open your firestick home screen.
Select the "Find" menu. 
Select the first "Search" option.
Use the on-screen virtual keyboard to Type "Downloader" in the search bar. View all the suggestions.
This app has an orange logo. Find and click on it.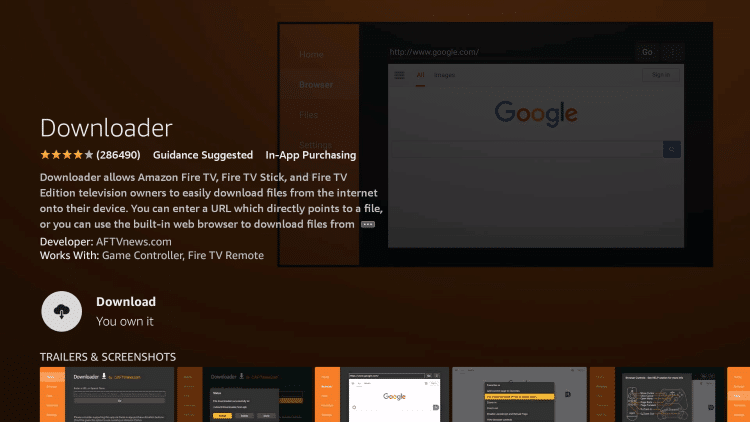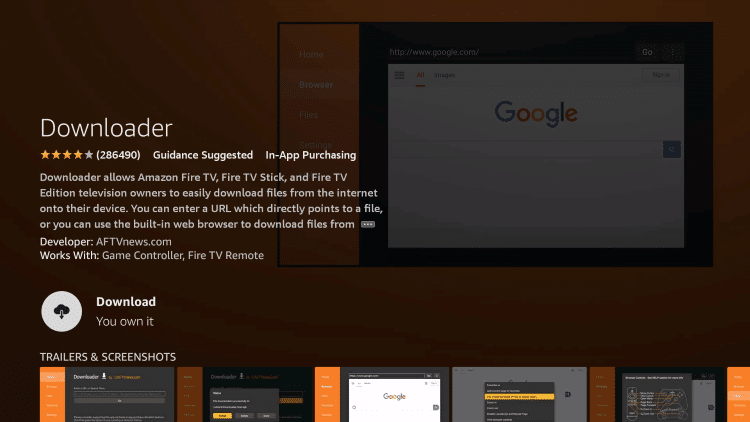 Select the "Download" button to install the Downloader app. This step takes a few seconds.
Part 2 – Steps to adjust Firestick settings
This step is necessary because you will install CNN from the app unavailable on
Open your fire tv home screen.
Select the "Settings" icon.
Navigate to select the "My Fire TV" option tile.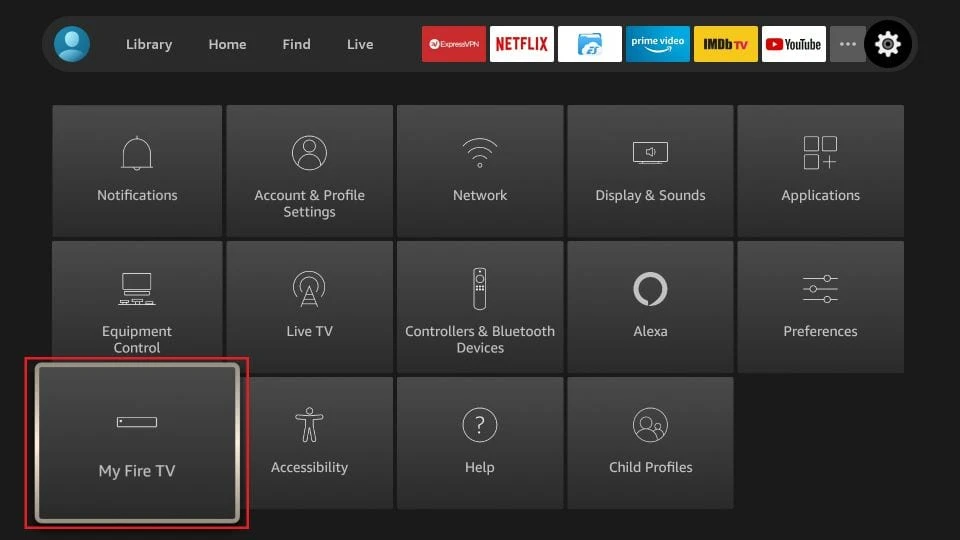 Select the "Developer options."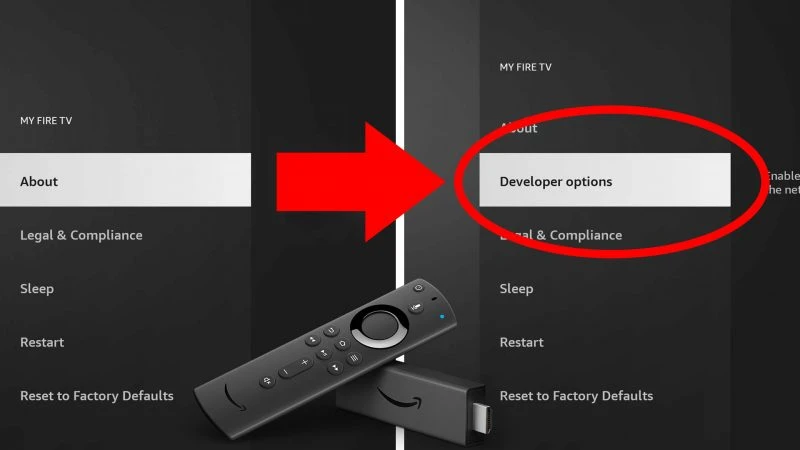 Select the option "Install Unknown Apps" to move forward.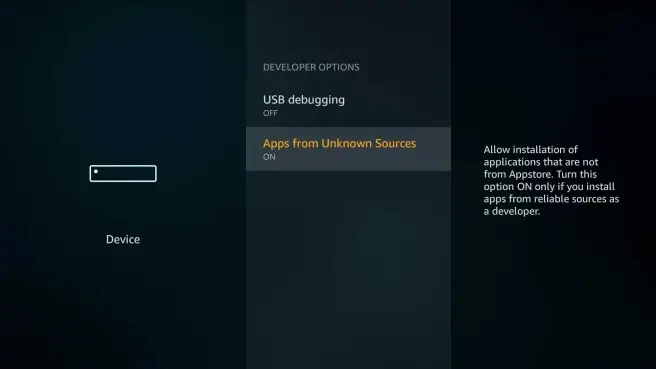 Click on the "Downloader" option. Turn this app "On."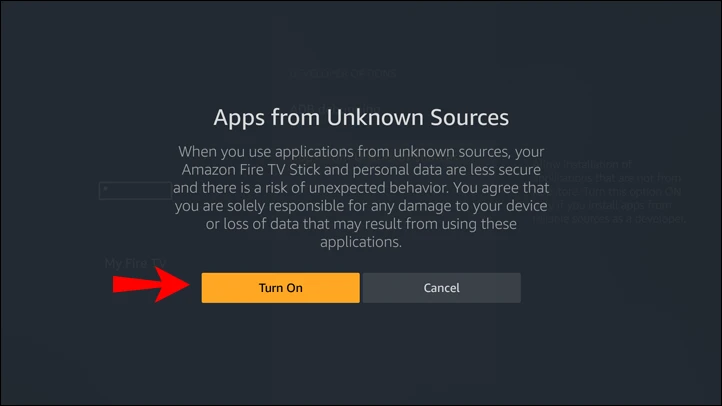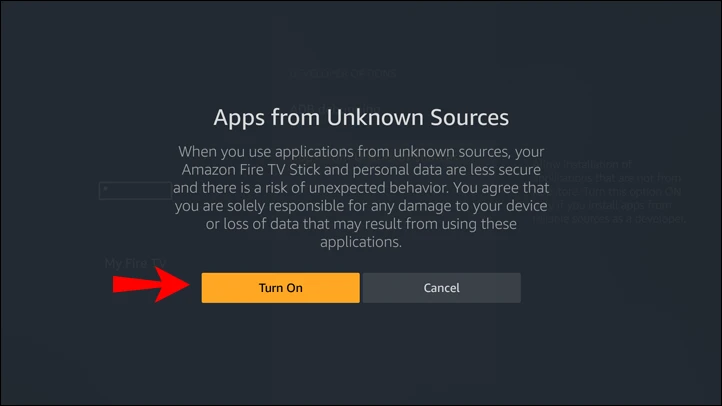 Part 3 – Steps to Sideload CNN using Downloader app on firestick
Now, we will download the CNN apk file on your fire tv.
We will launch the Downloader app. Select the "App" menu from the right corner to do that. All the installed applications on your fire tv appear here.
Select the "Downloader" app to run it.
Navigate to its Home tab.
Select the "URL text field."
Utilize the on-screen keyboard to enter the URL of the CNN apk file.
Select "Go." Wait for a few seconds.
A pop-up screen will appear. From it, Select the "Install" option.
Now, you will see a message notifying you about completing the installation process.
Select "Open" to run the CNN app. Select "Done."
On the installed pop-up screen, Select "Delete" to remove the CNN apk file.
For final confirmation, Select the "Delete" option again.
Part 4 – Steps to activate, access, and use CNN on firestick.
Navigate to the "Your Apps & Channels" menu of your Fire TV.
Search for the "CNN" app and highlight its tile.
Press the "Play/Pause" button using the fire tv remote to select Options.
On the pop-up option, Select the "Move to Front" option.
Return to your fire tv home screen and launch the CNN app.
Note down the CNN channel activation code visible on the Fire TV screen.
Open your web browser on a different device and visit – https://www.cnn.com/activate.
Select "Firestick" to activate.
Enter the activation code.
Click or tap on "Continue to Verify."
After verification, select a TV provider. Next, sign in.
After it opens, your home screen will display the following menus.
Featured – It will provide you with top news & latest updates on the events. You get curated news suggestions.
Live TV – You can Stream CNN, CNN International, and HLN.
Shows – You can use this On-demand library to watch documentaries, original news series, reality shows, etc.
Settings – It provides various options to reset, disable/enable Closed Captions, etc.
Alternative Services to Watch Cnn on Firestick Without Cable
---
You can use Live TV streaming services to watch CNN without cable, where you get the following options – YouTube TV, Sling TV, Hulu + Live TV, etc.
YouTube Tv
With the paid subscription of $64.99/per month, enjoy CNN live stream and 85+ channels on YouTube TV. To test their services, you can initially go with their free trial. Some more channels include Food Network, ABC news live, Univision, Fox News, CBS, NFL network, etc.
You get unlimited access to cloud DVR storage. It allows you to record content for offline streaming.
Sling Tv
You buy the sling tv subscription at $35/month for watching CNN on your fire tv devices at an affordable budget. You get to access Cloud DVR storage for 30 hours. Using this, you can record shows for offline watching.
Here, you can use this streaming service to watch popular news channels such as BBC world news, Axis tv, BBC America, AMC, comet, A & E, Discovery Channel, etc.
Hulu Live Tv
You can watch CNN live stream under its $69.99/month subscription package. You will need an internet connection here to stream CNN live. You get access to more live channels such as ABC, CBSN, HLN, News live, etc. You can check its free trial.
Wrapping Up
You can install and watch the CNN channel for free on firestick. As mentioned above, you will have to pay when accessing CNN on other streaming services.
But it's worth it as you get many popular news channels that are trusted sources to watch breaking news from worldwide. You won't miss any important updates happening globally.