FuboTV is an American sports streaming service, especially for those who are in mad love with sports. It includes the most popular sports live channels like MLB, NBA, MLS, and many more. However, it is a paid streaming service, meaning subscribers must pay a certain fee to unlock its content.
Now, those users who have not tried FuboTV wouldn't want to pay for a service they have not experienced before. And therefore, they look for FuboTV free trial and if the platform provides one.
A free trial helps give an overview of the platform before users commit to their service. FuboTV also often provides a free trial, and I will tell you how you can get it in this article.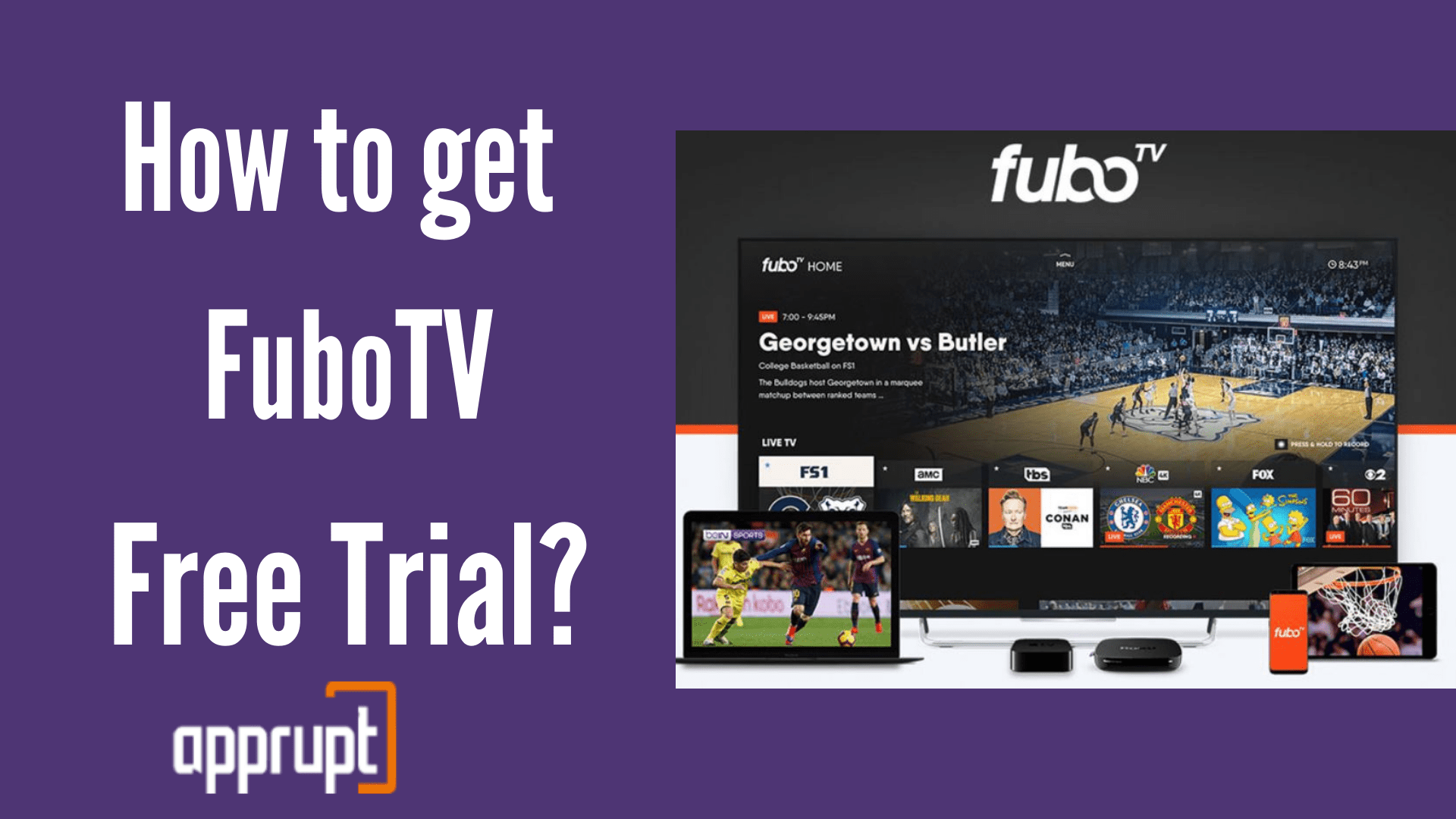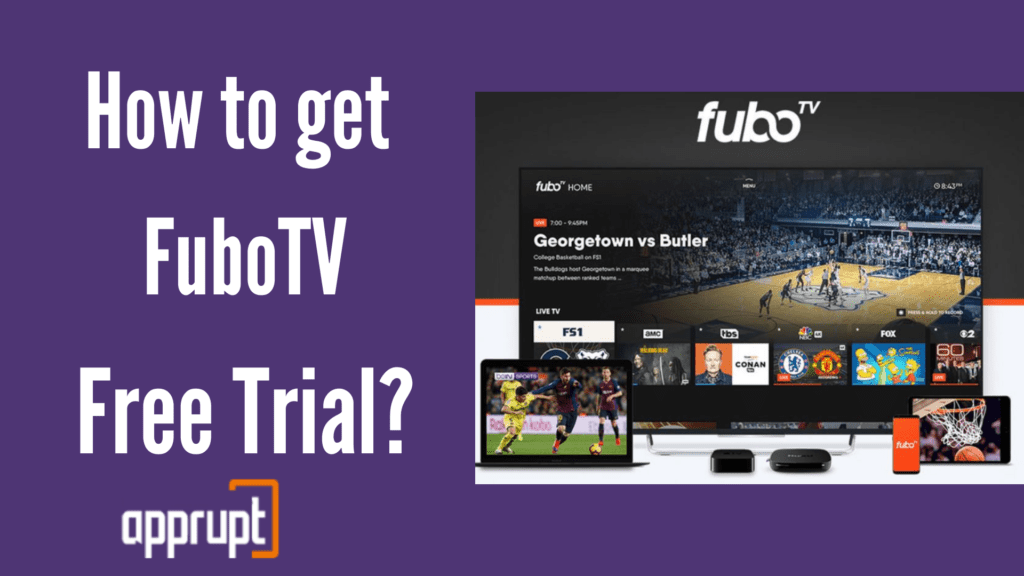 How Long Is FuboTV Free Trial
---
FuboTV is currently providing a free trial that is seven days long. During this 7-day free trial, new users will have access to more than 100 channels, including popular ones like FS1, FS2, NFL Network, CBS Sports Network, TLC, Comedy Central, Disney, and many more.   
How to Sign Up for FuboTV Free Trial  
---
You can sign up for FuboTV free trial from its website directly. The process is quite simple, including a few steps; here's how you can do it:
Head to the official website of FuboTV by clicking here.   
Then, you have to tap on the 'Start Free Trial button, which is displayed on the webpage in front of you.  
You must create an account using your email address and a password.   
Now, you will be asked to choose a plan and have the option to add some other premium channels to your package.  
Lastly, you will have to provide your payment information; however, you will not be billed until the free trial ends. That's it; enjoy streaming!  
How to Get FuboTV Free Trial With No Credit Card?
---
You must be aware that you require credit card info to complete the payment process while signing up for FuboTV free trial. However, many people hesitate while provide their credit card information for multiple reasons.
Therefore, you can use a virtual credit card to sign up for FuboTV free trial; it's quite a suitable option if you don't want to be charged with the monthly subscription.
You can also link this virtual card to your bank account if you want to continue with your subscription; however, most people don't prefer connecting their bank account.
I would recommend using Neteller's website for Virtual credit cards as it's trustworthy.
Or you can also make use of your old debit cards. We all have debit cards that are no longer in use and, thus, have a zero balance. This way, you will not have to worry about getting billed further.
What's Included With the Fubotv Trial?
---
As mentioned earlier, FuboTV offers a 7-day free trial; in those seven days, new users have access to the entire FuboTV library. During signing up for the free trial, users can choose a FuboTV plan that they prefer.
Each plan offers different channels, costing differently after the free trial ends.
Almost all FuboTV packages, Fubo Elite, Family Plan, and Fubo Latino, offer more than 100 channels to stream from. Also, FuboTV plans give subscribers access to cloud DVR storage space.
How Much Is Fubotv After the Free Trial
---
FuboTV offers three different plans priced differently and a distinct range of channels. However, you are eligible for a free trial for any of these plans.
But remember that the subscription will auto-renew once the trial is over, and you will be billed for the same plan you chose while signing up for its trial.
Fubo Family plan: In this plan, you will have access to 109 channels, including sports, live news, regional, entertainment, etc. And this plan will cost you $64.99/month. Users will also have access to 250 hours of DVR cloud storage space and will be able to stream on three devices at the same time.
Fubo Elite Plan: In this plan, users will access 155 channels, including BET Her, DIT Network, NBA TV, ESPNEWS, MTV Classic, GSN, Teen Nick, and many more. Also, they will get cloud DVR storage for up to 1000 hours and be able to stream on five devices simultaneously. This plan will cost you $79.99/month.
Fubo Latino Plan: this plan is for those who want to stream channels in the Spanish language. They will access 32 channels like ESPN HD Deportes, Nat Geo Mundo, Discovery En Espanol, Unimas, etc., and 250 hours of cloud DVR storage. This plan is priced at $29.99/month.
Can You Cancel Fubotv Before Free Trial Ends
---
Yes, users can cancel Fubotv free trial before it ends to avoid getting billed for further subscriptions. If you don't want to continue streaming on FuboTV after the free trial, you must remember to cancel your trial before it ends.
As FuboTV automatically renews monthly and yearly subscriptions, you will be billed if you do not cancel on time. Here's how you can cancel FuboTV free trial:
Head to the FuboTV website and then sign in to your account using your credentials.
Go to the 'Account' option. Then, look for the Subscription and billing section under the Account menu.
Then, you must look for the 'Cancel Subscription' tab and click on it. You will be asked for a reason for canceling your subscription; choose one.
Then, tap on the 'Continue' button.
Confirm the cancellation by clicking the 'Cancel My Trial' button.