While setting up your Roku device, it is mandatory to create or link your Roku ID. Without a Roku account, you cannot view its content. It is just like you cannot finish setting up your Android or iOS devices without creating a Google or Apple account. You can personalize your Roku device by choosing appropriate settings and preferences after creating your account.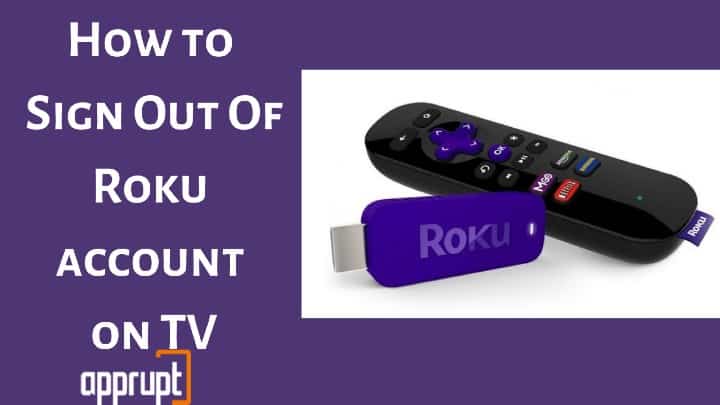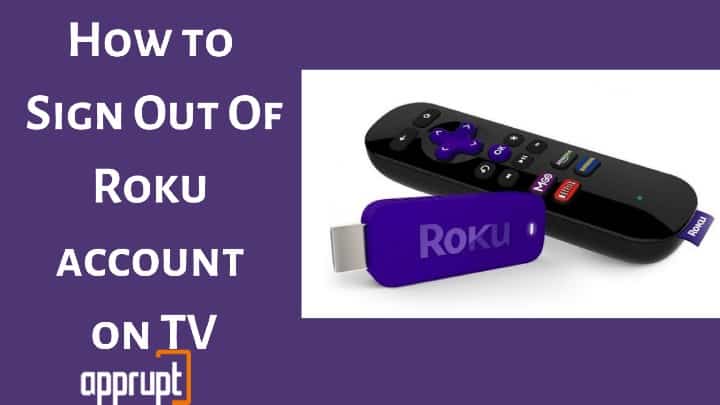 Nevertheless, you would like to sign out of your Roku account when you want to sell or return your Roku device. So, let's see how you can temporarily and permanently sign out of your Roku account.
Things You Should Know Before Logging Out of Roku
---
Signing out of Roku is not similar to signing out of a channel or any other device. So, there are a few points to note before getting started with the sign-out process:
If you factory reset your Roku, all the settings and data on the device will be erased.
You will need your Roku remote or reset button to reset your device.
You need to have your Roku account/sign-in credentials in hand.
Cancel the Auto-renew option for the subscriptions bought from your Roku account. Otherwise, you'll end up paying money for channels you aren't streaming.
How to Log Out Of Roku account
---
There are several ways to sign out of all your Roku devices. If you want to change your Roku account on TV, you might not like to cancel your existing Roku account, rather unlink it. In that case, you just have to sign out of your Roku account from the current device and link it to another TV.
Method 1– Log Out of a Roku Through the website
---
If you want to sign in with a new account on the same device or you don't have the Roku device nearby, this option will be great for you. Using this method, you can log out of the current Roku account on TV and then sign in with a new one. You won't require to reset your device.
Step 1: Navigate to the Roku website from your mobile or PC browser.
Step 2: Enter your current Roku account credentials to sign in.


Step 3: Go to the My Account page.
Step 4: Scroll down and choose the device you want to remove from the My linked devices list.


Step 5: Click Unlink.
Step 6: Click Confirm. You will now be signed out of your Roku player.
The next time you want to use your Roku, you will have to sign in with another Roku account.
Method 2– Log Out of a Roku Through Factory Reset
---
Another alternative to sign out of Roku is by factory reset your Roku device. This method is most suitable if you are selling your device. That's because the new owner won't have the option to access your Roku account, and the device will become like a new device.
Step 1: Go to the Settings menu from the Roku home screen menu.
Step 2: Click System.
Step 3: Click Advanced System Settings.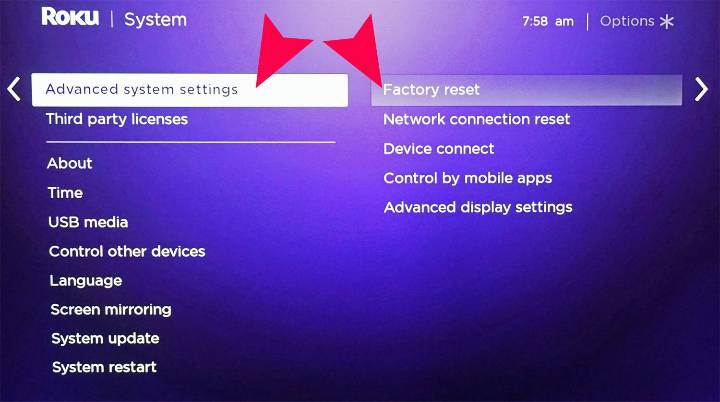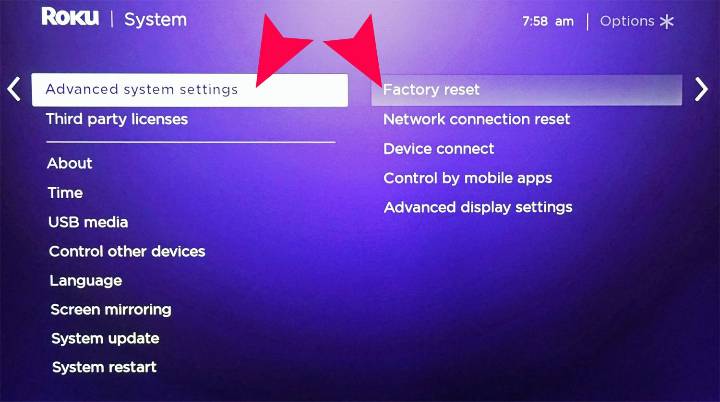 Step 4: Tap Factory Reset.
Step 5: Type the confirmation code, and your device will be reset in a while.
Alternatively, you can press the reset button on your Roku device for 20 seconds then release it. If the button is not available, press the mute and power buttons on your Roku TV, disconnect the power cable, and plug it in again.
How to Sign Out of Roku Account on TCL TV
---
The factory reset method is the only way to sign out of Roku for TCL TV users. You can follow the process described in the previous section to reset the TV and then log in with a new Roku account on TV.
Roku Auto Sign Out Mode
---
The Roku auto sign-out mode is one of the newest Roku features. If you often have visitors or you are an Airbnb host, you'll love this feature!
The Roku auto sign-out feature lets you link a guest account to your Roku device. All the preferences and subscriptions connected with that account can then be accessed from your Roku streaming device. Later, the guest account can be delinked, and you can access your account.
One of the most convenient features is that the guest can set a date for auto sign out. On that date, your Roku device will automatically sign out of the account.
How to Cancel a Roku Account
---
To sign out of your Roku device, the methods given above will work perfectly. However, if you want to deactivate completely, you will need to do as mentioned below.
Step 1: Go to the official Roku website (https://my.roku.com/index) using a web browser on your mobile phone or computer.
Step 2: Provide your Roku account details to log in to the account whose subscription you want to cancel.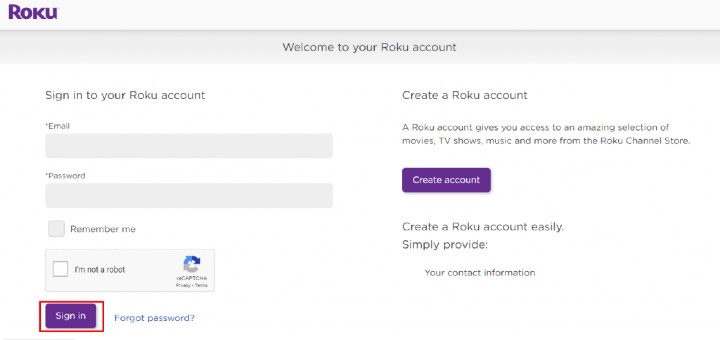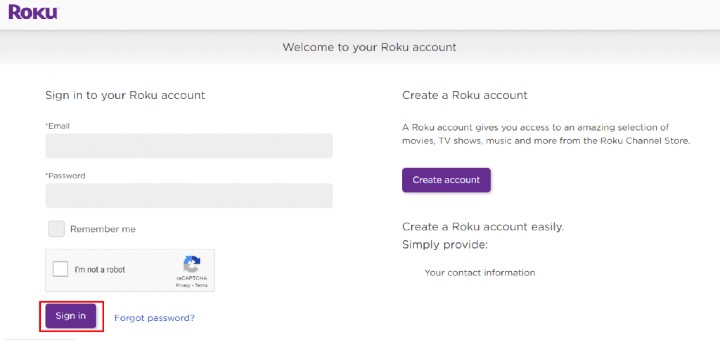 Step 3: At the bottom of the page, you will find the list of connected devices. If there aren't any devices listed, move to the next step. Otherwise, unlink all the connected devices before proceeding with the following step.
Step 4: Go to the subscriptions page (Roku Channel Store) and cancel all your Roku subscriptions.
Step 5: Look for the deactivate button and click it.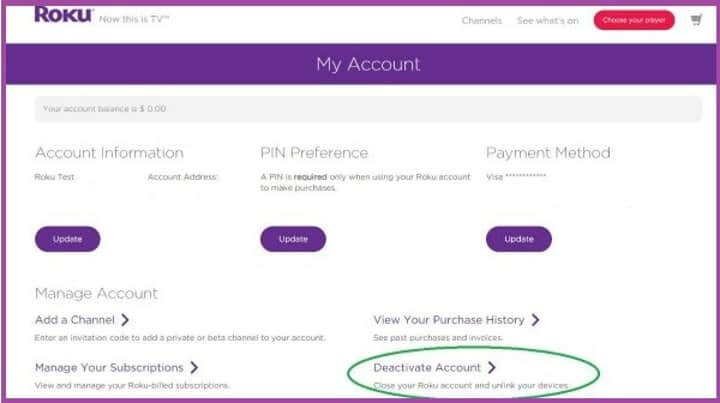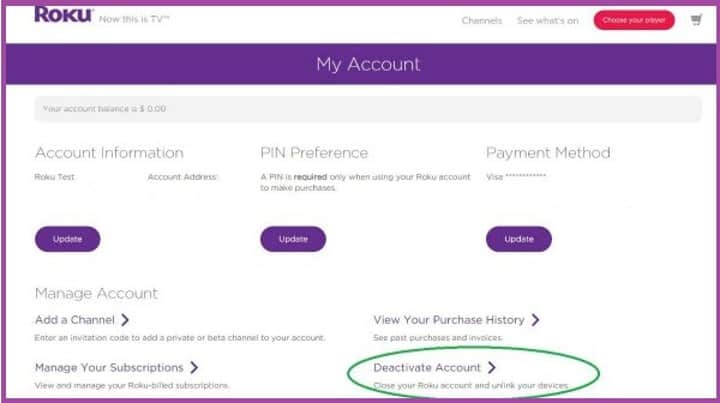 Step 6: Confirm deactivation, and your account will be permanently deactivated.
How Do I Log Into My Roku Account After Being Logged Out?
---
If you have mistakenly logged out of your Roku account, you can quickly sign in again, using the steps below:
Step 1: Start your Roku TV. When you start your Roku device after signing out, it will ask you to enter your email address.
Step 2: Enter that email address if you already have an existing Roku account. Otherwise, create a new one and enter its details. (You will need to add a payment method if you create a new Roku account.)
Step 3: Click the activation link on the mail sent to your email address.
Step 4: Go to the Roku website and follow the steps to log in to your existing account or create a new one. And Voila! It's done!
How Do I Reset the Owner on My Roku?
---
Are you selling your Roku device? In that case, you may want to delete all the information stored on your Roku completely. That means you need to reset it using the method described earlier.
How Do I Unlink My Roku Account?
---
Unlinking a Roku account means signing out of your Roku account from the device. You can do that by factory resetting your device. It is also possible to unlink the Roku account from the Roku website. Both these processes are listed above. So, check them out and proceed with the one that suits you the best.