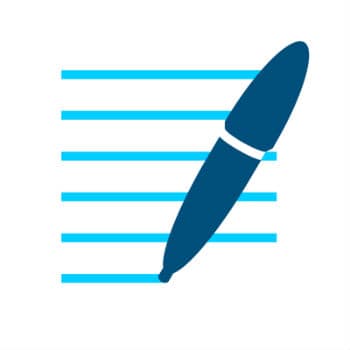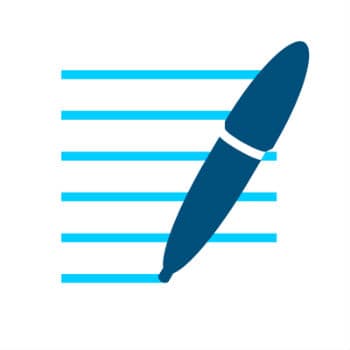 There is no doubt that note taking apps are pretty helpful. It allows you to write down your thoughts, plans or something that you wish to remember. And whenever it comes to note taking apps, there is no doubt that Goodnotes is the best note taking app for Mac. Although, the app was not available before, but glad that Apple released its's mac version. So the question is how to download goodnotes for Mac?
Well, in case if you have a similar question in your mind, then I am here to help you out. As I will talk about all the steps that you have to follow to install the good notes app.
But first, let's just know what this app is all about. Well, the app helps you to transform your Mac into a smart digital paper and helps you with a powerful document management system. Using this app, you will be able to write down your thoughts, draw your plans, and smartly manage them. But, you will need to purchases the app before using it.
Goodnotes For Mac Features
---
Create Documents
The app helps you to create and edit documents on your mac. As well as you can import your existing documents. Along with that, you will also be able to create digital notepads.
The app lets you type with your keyboard or you can draw with your mouse or trackpad. Along with that, it also supports PDF and image importing. So you can draw over them.
Plus, you are getting a drag and drop feature which helps you to add documents from your Mac to the app.
Powerful Document Management
With the help of good notes app, you will smartly be able to manage your documents. The app helps you to organize all your documents folder wise. Plus, you can create as many subfolders as you wish to.
Furthermore, it also allows you to mark your important docs and files like pages, documents or folders. So you can easily access them.
Even, you can create a custom outline. So you can easily navigate through documents and instantly export your documents as pages or PDF using the drag and drop feature.
Sync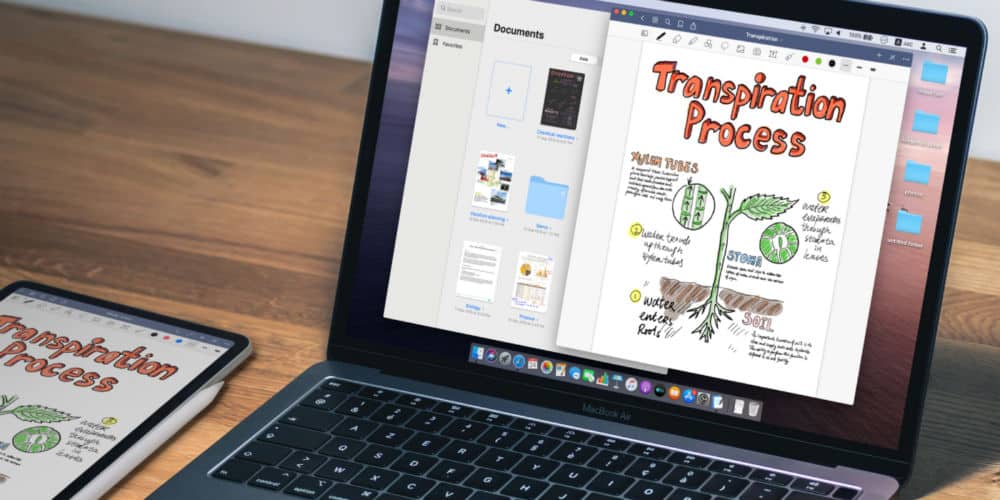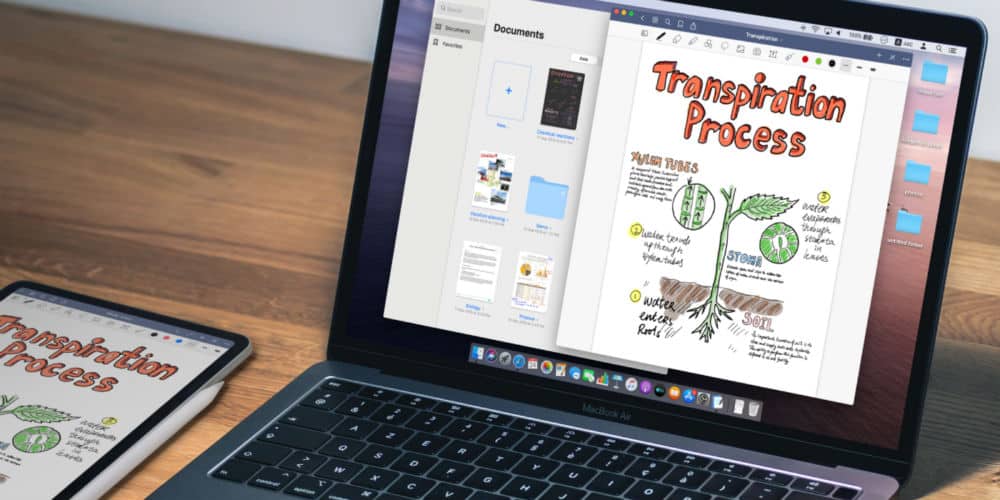 The app also makes your notes always available to you. The app lets you sync your notes across other Apple devices. Also, it supports syncing. So whatever changes you make on your iPhone or iPad will be visible on Mac too.
Also, you can create a note on your iPad or iPhone and open it using Mac. So no matter what device you are using, you will not face any issues while managing your documents.
Get rid of analog paper
With the latest version of the app which is goodnotes 5, you will be able to draw perfectly shaped lines using the shapes too on your Mac. Or you can simply resize, move or rate your handwritings and change colors.
Along with that, there is also a powerful and smart erase tool that helps you to erase the entire note or certain parts of it. Plus, you will easily be able to navigate through the imported PDFs with existing hyperlinks.
How to download Goodnotes For Mac?
---
Step 1: At first, launch App Store on your Mac from the Dock, Launch Pad or using the Spotlight Search.
Step 2: Next, search for Goodnotes 5.
Step 3: After that, click on the Buy App button and make the payment.
Step 4: Finally, click on the Install button and wait for the app to get installed.
Once done, use your Apple credentials to login to goodnotes app, and you are all set to use it.
How to view your GoodNotes documents on a Windows?
---
There is no direct way to view your Goodnotes documents on a Windows device. However, there is a feature has been implemented in Goodnotes to keep your files safe. And the same feature can be used for viewing documents on Windows.
For this, do follow these steps: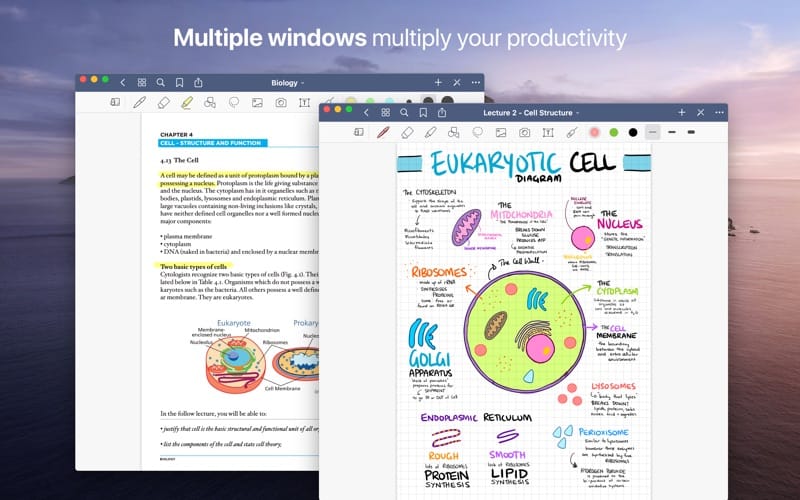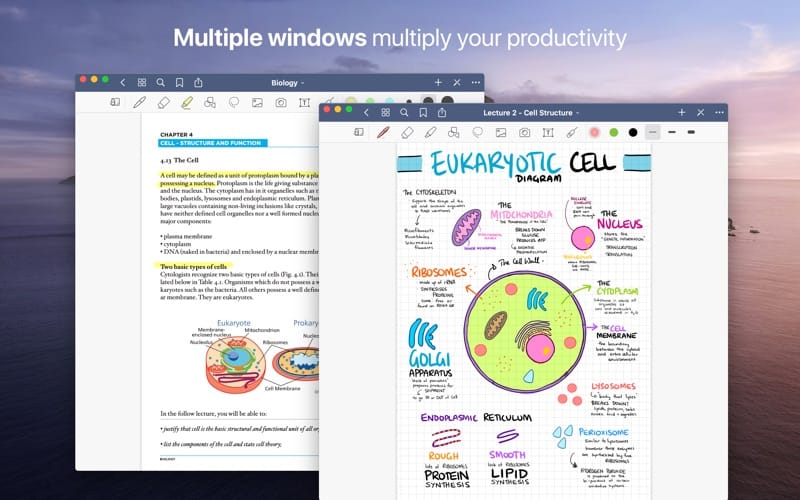 Step 1: At first, link cloud storage to your Good notes app by going to Options > Settings > General.
Step 2: The next step is to activate Automatic Backup from the settings.
Step 3: Next, choose the linked cloud storage as a destination.
Step 4: After that, you will need to change the file format from "GoodNotes Document" to PDF.
Step 5: Finally, tap on the Done button from the upper right.
Once you are done following the above steps, you can access cloud storage from your Windows computer and view your Goodnotes files.
Goodnotes for Windows Alternatives
---
There are also quite a lot of people who wish to download the goodnotes app on their windows pc. But sadly, there is not one. Instead, what you can do is use the alternatives of the goodnotes app.
1. Xournal
First of all, I have Xournal. It is one of the best note taking apps that you can use. It is absolutely free to download. Also, the application is available for a wide range of devices.
You can use this app for sketching, note taking, and maintaining a journal. Along with that, it comes with a superior graphical quality resolution and great functionality.
Available on: Windows
2. Metamoji Note
Up next, I have Metamoji Note. This one is a corss platform note taking app for Android, Windows and other devices. On this app, you can easily sketch your ideas using a stylish pen and ink. Or you can use it for taking notes, annotate imported PDF documents.
Also, you get a whiteboard for annotation, scrapbooking, sketching, or digital mashup. The app is absolutely free to download. However, you can go for the premium version, which offers you features like voice recording, handwriting recognition, text conversion, and so on.
Available on: Windows, Android, iOS
3. FiiNote
FiiNote is also one of the best good notes app alternatives out there. This app is available for Android and Windows platforms, and it comes with quite a lot of features. Plus, you can download it free of cost.
With this app, you will get a unique hybrid model for handwriting and keyboard. Also, for taking notes, you are getting features like text, paint, voice, photo video, and so on. Even, it comes with a calendar and alarm. So you can schedule things. Along with that, you can organize your notes based on tags, bookmarks and calendars.
Available on: Windows, Android
Final Words:
Now go ahead and try downloading Goodnotes 5 on Mac and see if you like it or not. On the other hand, you can also check out the alternatives. Anyway, if you have any questions to ask, then do feel free to comment below.