HBO Max is an American premium streaming platform that bundles all the shows and movies of HBO together with additional Max originals and series. It is available on various devices, including Roku.
However, numerous Roku users have been complaining of several technical issues, e.g., app crashing or returning to the homepage, that they've been facing, making streaming difficult for them.
Therefore, in this article, we'll tell you about all those Hbox max loading issues and the best solutions to troubleshoot HBO Max streaming issues.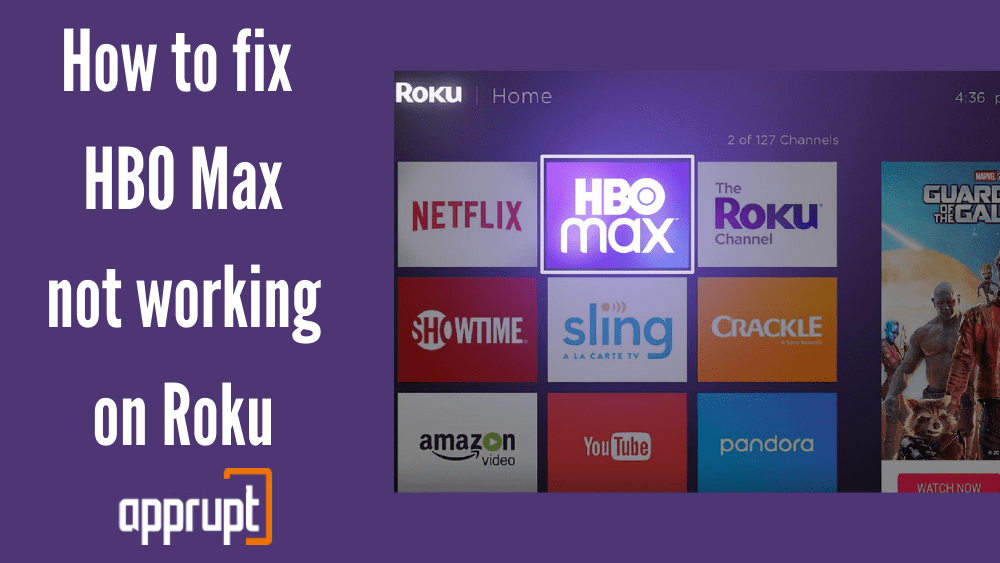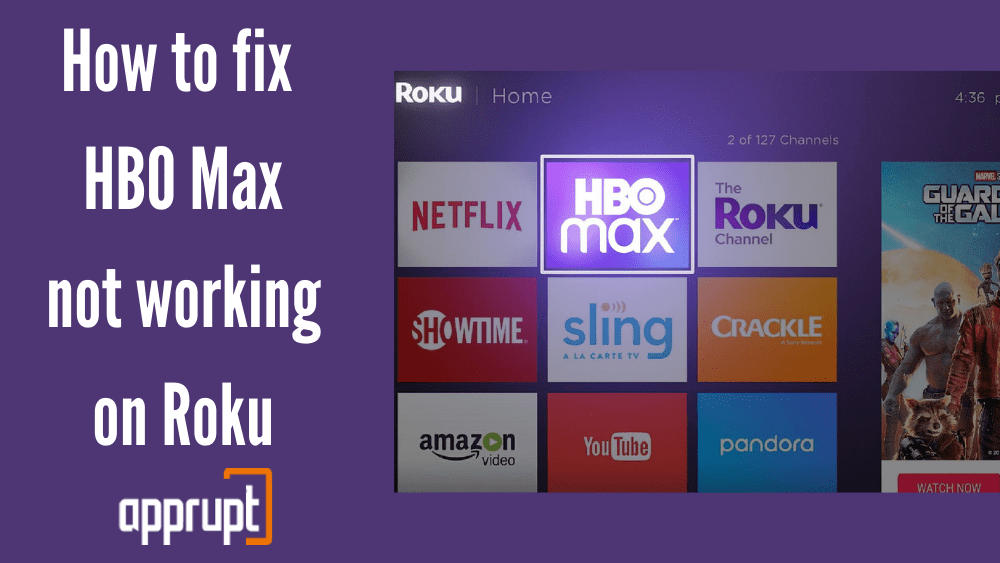 Is the HBO Max compatible with your Roku?
---
HBO Max is compatible with all Roku streaming devices with the Operating System (OS) above 9.3. You can download the HBO Max app for free from the Roku website or the official Roku channel store.
Why is HBO Max not working on Roku?
---
There can be numerous possible reasons behind HBO Max not working on your Roku device that we'll tell you all about. All the reasons that can cause issues are mentioned below:
Hardware issues with your Roku
Cache and corrupted HBO app data
Use of Proxy servers or VPN
Unstable Network issue
Server issue with HBO Max
How to fix HBO Max not working on Roku
---
If you're facing issues with HBO Max not working on your Roku device, these eight methods will help you fix any problem and let you stream and enjoy your shows. However, we suggest you keep trying the other methods if one doesn't help you. Let us know these steps in detail:
1. Restart your Modem or Router
Since you must already know, to watch HBO Max on your Roku, you need an active and stable internet connection. So, when you restart your modem or router, it resets the device and eliminates any network issue, which sometimes helps solve the problems.
2. Restart your Roku
Restarting your Roku streaming device is a go-to option to fix various issues. When you restart your Roku device, it gives a soft reset to the device and removes any issues with the device's hardware.
3. Update your Roku streaming device
Sometimes, you might face problems streaming HBO Max if your Roku device is not updated to the latest firmware, as HBO Max doesn't support devices under 9.3. Check and ensure that you're not lacking there.
4. Reinstalling the HBO Max application
In most cases, Roku users stated that removing and adding the HBO Max again seems to do the trick. When you uninstall and install any app, it resets the app and devices' memory and removes any corrupted cache or data.
5. Disconnect VPN
HBO Max is available only in the United States for streaming. If you use any VPN or proxy servers to hide your location and use the HBO Max, it might not work. Therefore, it is advised to disable the VPN.
6. Check if there are issues with HBO Max's server
This is very unlikely to happen; however, it's not impossible. Sometimes the app's server is down due to maintenance or excess traffic. It is recommended to check if it's down. You can check an application's status using various sites on the web.
7. Reach out to HBO Max support
You can contact HBO Max support if the issues remain for a long time and report any problems you're facing. The experts will assist with any questions and queries about HBO Max.
8. Contact Roku Support
If you think there could be a problem with your Roku streaming device and none of these methods work, contact Roku support, and they will provide you with technical assistance that might help resolve your problems. You can always visit the Roku community and see if others have also faced the same issues as you.
Conclusion
---
This article contains a detailed description of different methods that you can use to fix any of the problems of HBO Max not working on your Roku device. These methods, as mentioned earlier, have proven helpful for many users and saved their day. Hope we can be of assistance.