Last Updated on October 12, 2021 by Mark Roberts
Losing your remote control is a common problem that every household might have faced at least once. Sometimes it can be very frustrating as you think there are many things that you can not do on your Roku TV without a remote. Well, resetting it is not one of them. If you are tired of your slow processing Tv and want to reset it, but can't get access to your controller for some reason, check this article out.
5 Reasons to Reset Roku TV
---
Well, there are numerous reasons which might lead you to reset your Roku device. Some of them can be:
1. Your movies or shows freeze a lot while you are watching them.
2. It is taking a lot more time to load the content than usual.
3. Your shows are buffering a lot.
4. You might want to give your Roku Tv to someone.
5. You want to sell your Roku Tv or replace it due to some issues.
If you face any of the issues mentioned earlier, then factory resetting your device is the solution for all of them.
Reset the Remote If You Still Have It
---
Just don't give up hopes on your controller because it might still be working correctly. You need to reset your remote if it stops working, or you want to switch your Roku Tv to the newer version, or simply because you cannot connect it to your Roku Tv. Resetting it might solve all your problems. But here's the big question, how are you supposed to do that? Well, we are here to help you.
Basically, there are two types of Roku remote controllers.
An enhanced one and an infrared remote. The enhanced remote is known as 'point anywhere remote' as it works regardless of the direction in which it is pointed at. The infrared controller needs to be pointed at the player for it to work. So, you can only reset an enhanced controller by following the below-mentioned steps.
1. Remove the batteries from your controller and unplug your player.
2. After waiting for a few seconds, insert the power cable again.
3. Please wait for the player to display the home screen, put the batteries in their place.
4. You would notice a small button located in your battery compartment. Press that reset button for about 5 seconds.
5. The pairing light (the location of which fluctuates upon the model of your remote) will flash, indicating that the remote has been reset.
How to Reset a Roku Tv Without a Remote
If you have lost your remote control, then the steps to reset your Tv would be different. There are a few methods which you can follow.
Method 1- Performing a Factory Reset by Pressing the Reset Button
The Roku players come with a reset button which you can use to reset your player easily. But, whether your TV has the reset button or not depends on the model you are using. Mostly, the older versions used to come with a reset button. So, if your model has the switch, here's how you can reset your player using it.
1. Press the reset button for about 10 seconds or so while keeping your TV switched on.
2. The light indicator will keep blinking for you to understand that your player is resetting.
3. When the light stops blinking and turns off, your TV has successfully been reset.
Method 2- Reset using Roku Remote App
---
Roku has its own remote app that you can download from the play store or app store, given that your mobile and your Roku device are on the same wifi network.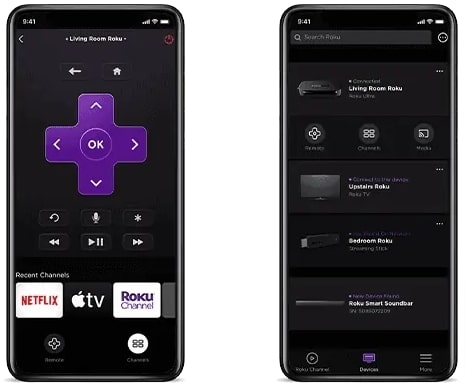 1. So, install the application on any device you want to use as your remote and open it.
2. Press the controller button on the app and pair it with your Roku player and that's it; your app will now work similarly to your controller.
3. You can reset your player by going to the advanced system settings on the app.
Note: However, if your Roku player and mobile are not on the same wifi network, you will have to use your mobile hotspot to connect your smartphone and Tv on the same network.
Method 3- Reset Using Remoku.tv
---
Remoku.tv is a web app used to control your Roku Tv. You can use it from any PC, Mac, Smartphone, Tablet, or even an e-reader. If you use an ethernet cable to connect your player to internet services, you can use remoku to reset it.
The steps to do the same are:
1. Connect all the cables to your tv and wait for it to start. It would show a dialog box with the message of connecting your remote.
2. Go to your wireless network settings and connect it to the number shown on your screen.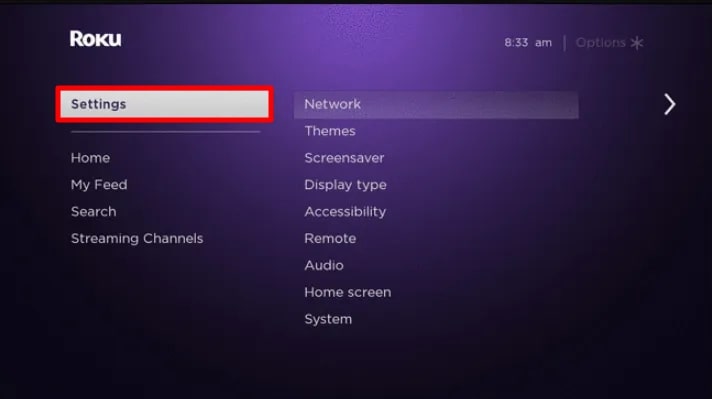 3. When you complete this process, go to remoku.tv on your computer and pair your remote.
4. Once you have paired it, you can easily factory reset it from the advanced system settings.
Remoku.tv vs Roku Mobile Application
Both the Roku app and Remoku Tv help you give digital access to your controller if you have lost it. The main difference between them is that the Roku app requires both your TV and phone to be on the same wifi network. On the other hand, you can use Remoku.tv if you are using an ethernet cable for the internet in your player.
In case you want to know What to do if you forgot your Roku PIN, read this guide.
---
The reset button is located on the back or side of your Roku Tv, depending upon the model you are using. Generally, it is located on the back near the antenna, audio connections, and HDMI in a very confined space. You will have to use a paperclip or something small and sharp to reset your player.
Why to factory reset Roku Tv without a remote?
---
Firstly, you need to factory reset your Roku Tv for multiple reasons mentioned above in the article. Now, you should factory reset a Roku Tv without a remote because sometimes, due to unavoidable circumstances or our carelessness, it is easily possible to lose the controller. Or, there are chances that your remote stops working at all or is damaged. So, in such cases, you would need factory alternatives to reset your Roku Tv as there is no need to buy a new remote.
If your Roku remote has a blinking green light issue - learn how to fix it?
How to Sync Roku Remote to Tv
Roku Stick Alternatives
---
You might want to try some new and fantastic alternatives in the market to replace your Roku stick if it is destroyed. Well, why not when you have so many options available to you. So some of the alternatives are:
Amazon Fire TV stick is an excellent option as it works with Amazon Prime, Netflix, Gaana, Youtube, Disney Hotstar, Hulu, and many more applications. It also comes with a built-in Alexa to ease your work while watching content. You can instruct Alexa to play any movie or TV show you might want to watch, and your job's done. You can also carry it around with you while traveling and connect it to any TV's HDMI port. You can get it for about $40-$50, depending on the version you want.
If you are obsessed with apple products, you might want to try its apple TV. It is a streaming media player which lets you watch movies, play games, music, and much more from the internet on your TV. It gives you access to its voice assistant Siri and all apps from the apple store. However, it is on the expensive side as it costs from about $150 to $180.
If you are looking for something in your budget, you should go for the android tv. They work in quite a similar fashion with a Google Assistant to respond to your voice commands. You can also use them to cast movies or shows on your phone or tablet as they are chromecast compatible. It allows you to watch Netflix, Youtube, Hulu, and many other similar streaming apps. The cost of android TV varies upon the model you are willing to buy.
Google Cast is a technology that allows you to cast content from your phone to your TV. If your android device is running on Android 5.0 or later versions, you will be able to use Google cast. You can also allow the microphone feature from the app store to allow it to use your audio while watching movies. On average, the cost of Google cast ranges from $35 to $70 for the 4K model.