Roku gives you easy access to watch content online from various streaming players. It just updates your ordinary TV to a smart Tv without doing anything. Every Roku device comes with a controller. Roku Remote control is quite a handy thing for viewing your movies and TV shows.
In most cases, when you buy a new Roku streaming stick, your player and your Roku remote come synced up already. But if that is not the case with you, this article might be of little help. For that, you will have to sync your controller to your Roku TV while setting everything up.
There are times when your Roku remote stops working if you have used it for a long time or due to some unforeseen circumstances. Then, you will have to reset your Roku controller, which can help your cause, and your remote might start working again. To learn how to pair a Roku remote and Reset it, go through this article.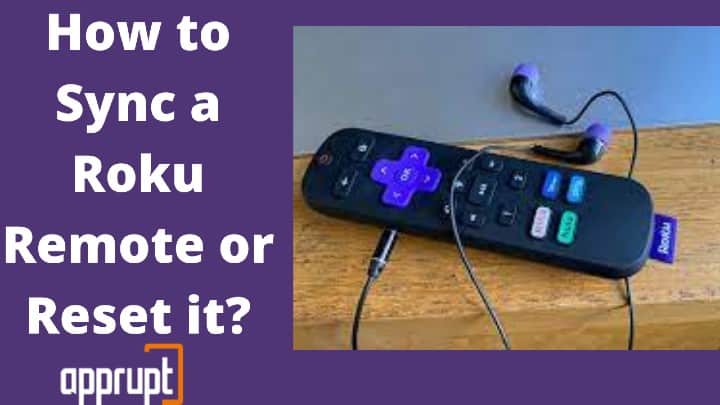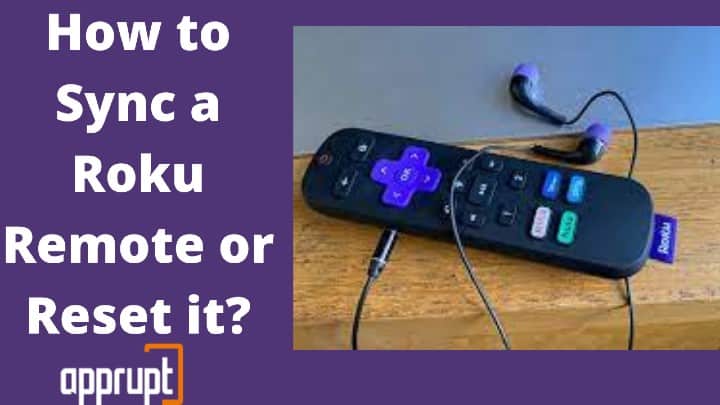 Two types of Roku Remote Control
The Roku player comes with two type of remote. They are:
---
1. Standard Infrared (IR) remote
As the name suggests, IR controllers transmit infrared pairing light to your player. It requires a direct line of sight to the player for it to work. If there are any obstacles in between, the standard IR remote will not work. You have to point this controller at the player while using it.
2. Enhanced remote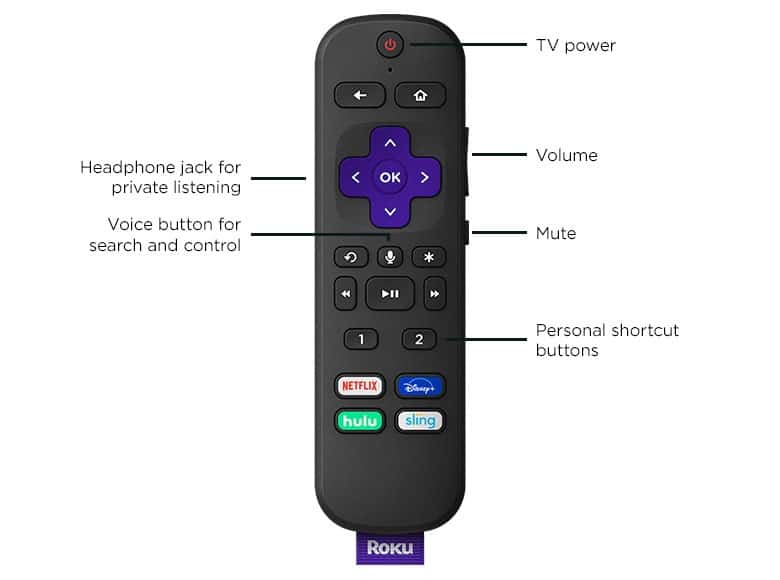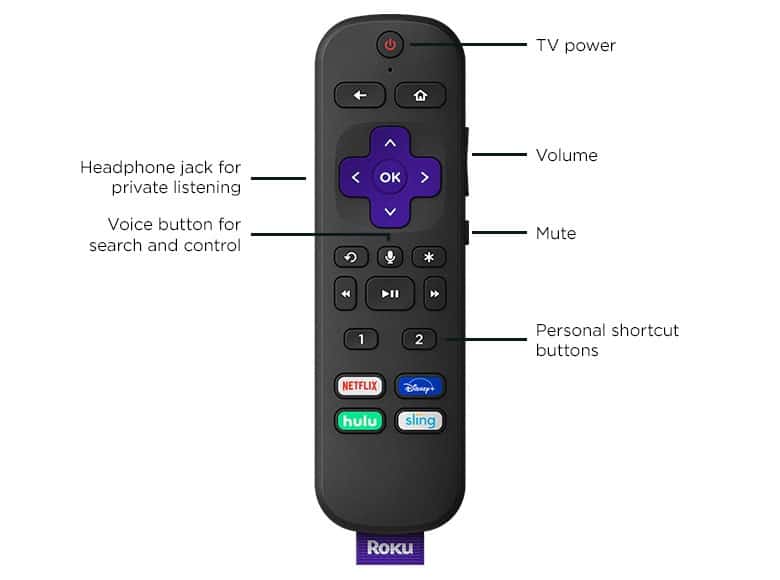 It differs from the IR remote in a way that you can point it anywhere, and it will still work. The line of sight theory does not hold in this one. There are many features in the enhanced controller, which are advanced and are not present in the IR one.
It lets you connect your headphones to the TV with a headphone jack so you can have your own space while watching something. It even comes with a voice controller, so it listens to your command. To figure out which controller you are using, open the battery compartment on your remote; if it has a reset button, it will be the enhanced one and vice versa.
Related: How to Reset Pin on Roku
How to Sync Your Roku IR Remote?
---
Syncing your IR remote to your device is a pretty straightforward process and will only take up a few minutes.
1. For doing the same, firstly connect your player to your TV. Wait for the home screen to appear on your TV screen.
2. Then, open the battery compartment in your controller and insert new batteries in it.
3. Press any button on your controller, and remember to be in the line of sight at a close distance from the Roku player while doing it.
4. After that, your remote will automatically pair with your Roku device.
How to Sync Your Roku Enhanced Remote?
---
Enhanced controllers are the ones that do not require to be in the line of sight of your player to operate. You can point it anywhere while pressing buttons, and it will work.
To sync your enhanced remote to your Roku device, you have to follow a few simple steps mentioned below:
Make sure your Roku device is ON and connected to a power source.
Open the battery compartment in your controllers and put in new batteries.
Keep your remote near your Roku device, and that is it; your device will detect the remote, and it will start pairing automatically.
How to Reset an Enhanced Roku Remote?
To reset your enhanced Roku remote, you will have to:
---
Firstly disconnect your Roku device and remove the batteries from your controller.
After waiting for a few seconds, reconnect your device to the power supply and when you see the home screen on your Tv, insert the batteries again in your remote control.
Now, press and hold the pairing button inside the battery compartment either for 3 seconds or until you see the pairing light on your controller.
Your remote will begin to reset and wait for about 30 seconds for the process to get completed.
You will see a pop-up on your roku TV screen informing you that the pairing process has been completed and Your emote is successfully paired.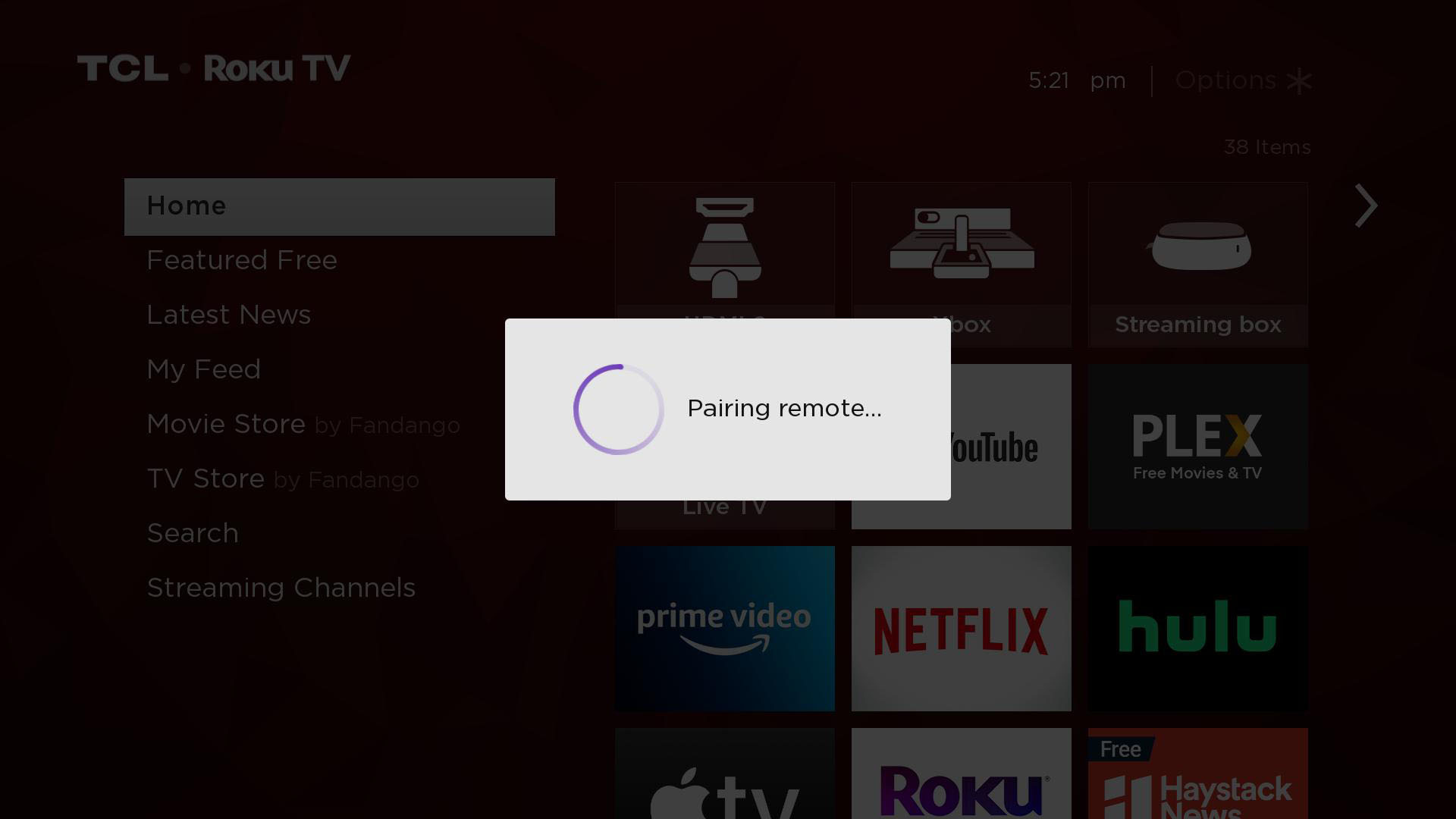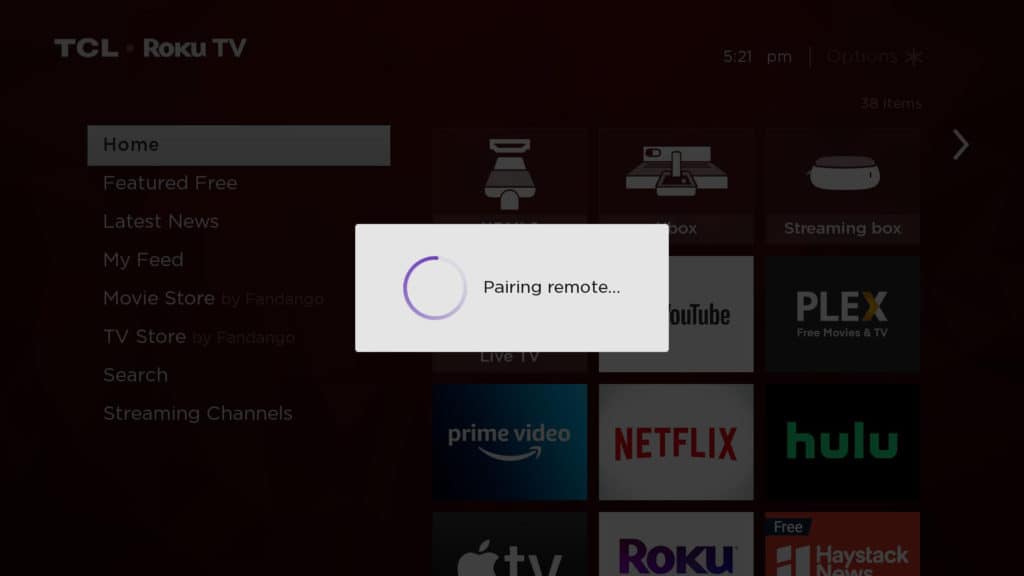 Where Is the Pairing Button on My Roku Remote?
You can find the pairing button only if you have an enhanced remote controller. So to locate it in your remote, open up the battery compartment of your Roku controller. You would see a small button near the bottom there. That is the pairing button.
Also, there is a indicator light whose location changes with the versions of Roku controllers in the market. Your indicator may be near the pairing button in the battery compartment or on the front side of the controller.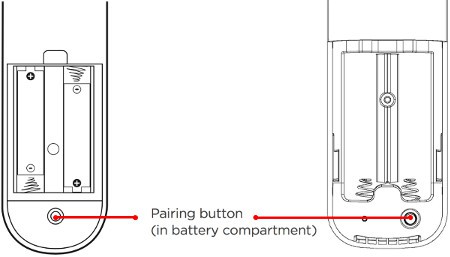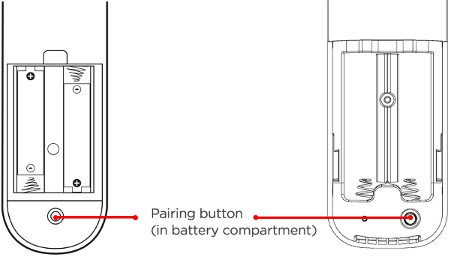 Related - Fix blinking green light on roku remote
How to Sync an IR Roku Remote Without Pairing Button?
---
As the IR remotes do not come with a pairing button, you will have to find other ways to sync them. You can try the followings ways and see if they work for your controller or not:
1. Try removing the batteries and place them again correctly, checking if they are in their position correctly or not. Sometimes, your remote might not be working because you must not have put the batteries properly in a hurry.
2. If it still does not work, try replacing the batteries. You might have used up the old ones, and you might need a fresh set of them.
3. And the most important point to keep in mind is to always keep your controller in the line of sight of your Roku device. If there are any obstructions in between your remote and your player, remove them. That might be a reason why your remote is not working.
If you still can't get your remote to work, check out our guide on how to reset Roku tv without a remote.
Conclusion
So, these are some tricks to make your remote control work again. But, if it still does not start working, there might be something wrong with your remote, and you can replace it. If you don't want to buy a new one, Roku provides you the option of pairing your mobile with your player and using it as your controller. 
Related: How to Find a Lost Roku Remote