NOGGIN is available on Roku now. All the entertaining shows available in Noggin can be accessed over Roku. In addition, Roku has a separate section for kids and families where you can find the Noggin channel subscription.
Below are the instructions, to guide you through the step-by-step process of how Noggin can be installed on Roku, the actual process to add it to your subscription, monthly fee, and sign-up formalities.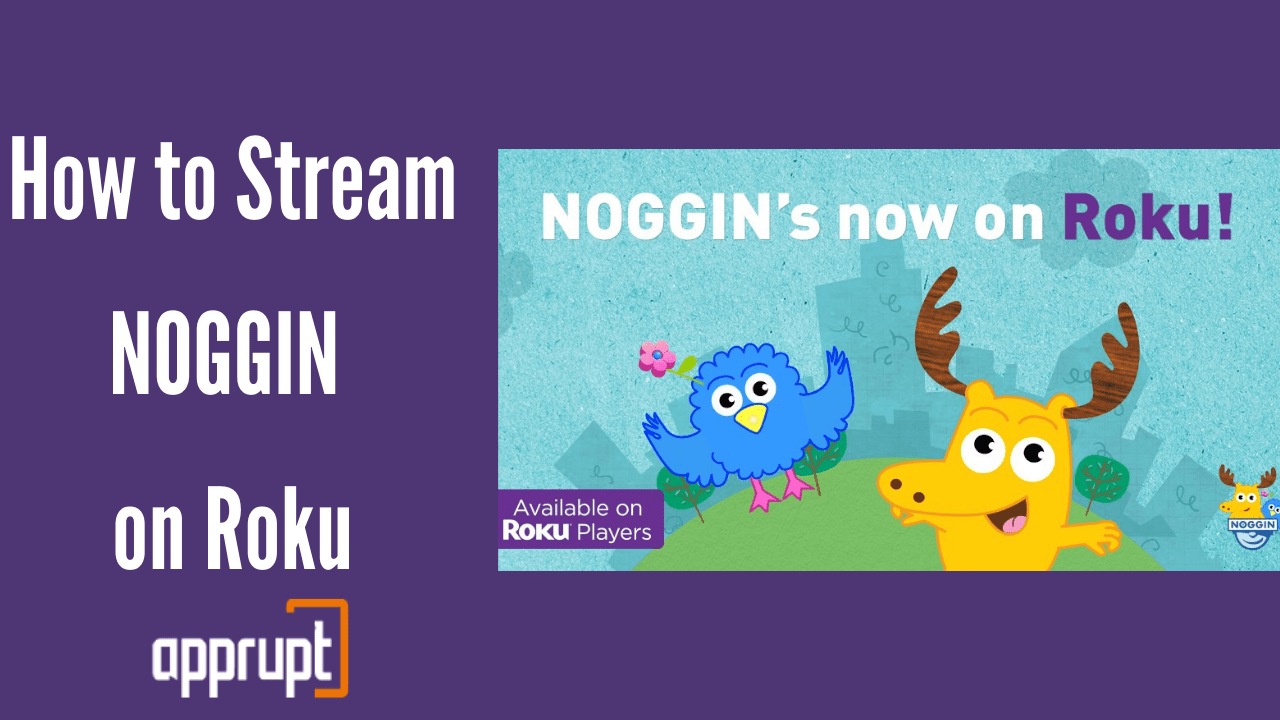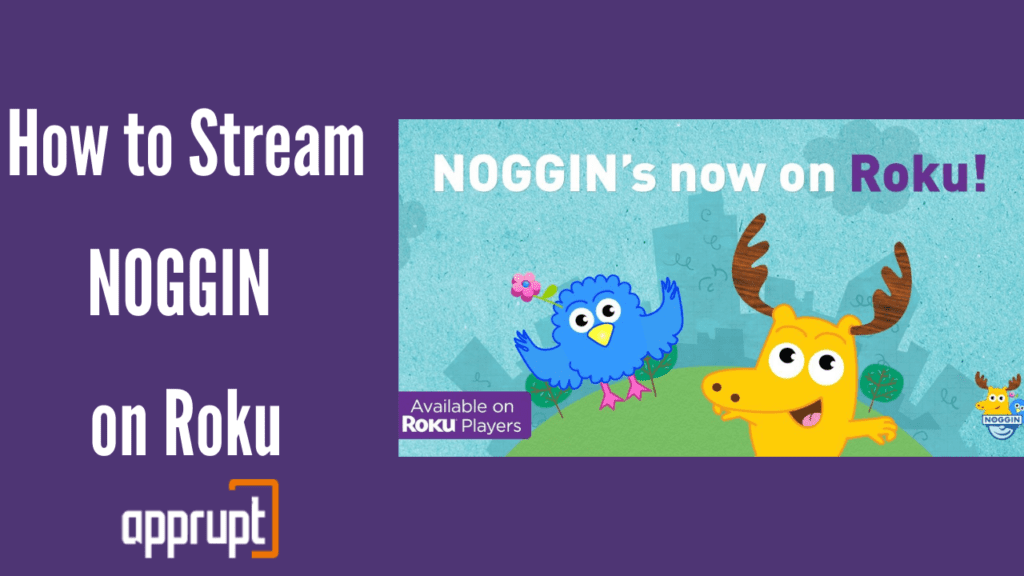 You can easily avail the Noggin subscription offer on Roku and start streaming your favorite shows.
How to Install NOGGIN on Roku?
---
To enjoy all the features of NOGGIN, you have to subscribe to them on Roku. And also, you can avail 7-day free trial, particularly it is available to people who have monthly subscriptions from the Roku account. The "Add Channel" button will be available on Roku to add it to your subscription.
STEP 1- Click on the "Home" button on Roku.
STEP 2- Go to the "Streaming Channel" section.
STEP 3- Go to the "Search" and Type "Noggin." Noggin channel will be displayed on the screen.
STEP 4- Then Click on "Add Channel."
STEP 5- Once the channel is added to your account. You can click "Go to Channel" and start watching the videos or content that gets to stream on Noggin.
How to sign up for Noggin
---
To sign up for Noggin, you have to provide the below details.
Once the channel has been added to Roku, you have to sign up to access it.
1. Your Name, Email address, and password must be set to create an account in Noggin.
2. The password you set for the Noggin account should be strong as per the instructed validations mentioned on the Noggin site.
3. Once all the details are provided, you have to click "Agree and continue" to create the account. You can also add your child's profile to your account.
4. Then post that, you can add your card details for payment. And enjoy 7 days free trial, and post your trial period, your subscription for Noggin will get started.
By following up on the above details, you can get Noggin on Roku.
How to cancel Noggin on Roku
---
If you would like to cancel the noggin subscription on Roku, follow the below-given steps to do it.
STEP 1- In Roku remote, press the home button and go to the home screen.
STEP 2- Search for the Noggin channel that you wish to cancel the subscription.
STEP 3- In Roku remote, press the gear shaped button, it will display all the options related to the channel.
STEP 4- Go to "Manage Subscription," and you can view the subscription and renewal date.
STEP 5- Select "Cancel subscription." On clicking it, a notification will be displayed on the screen asking for confirmation.
STEP 6- Select "Ok." The Noggin channel subscription will be canceled. And the auto-renewal will also be canceled.
What shows are on Noggin Roku?
---
There are a lot of weekly series entertainment shows available on Noggin Roku. It has 1000 + shows related to entertainment and programs.
Below are a few of the shows streamed in Noggin on Roku.
Blue's Clues
The Backyardigans
Wonder Pets
Teletubbies Classic
Pocoyo planet
Gullah Gullah Island
Go Diego Go
Miss Spiders Sunny Patch Friends
Little Bear
Upside Down Show
Nihao kai-lan
Franklin
Oobi
Pocoyo
Jack's Big Music
Allegra's Window
Oswald
Blue's Room
Robot and Monster
Franklin and Friends
Moose and Zee
Music
Halloween
Play Along with Sams
Miffy and Friends
FAQs
---
Question: How much is Noggin on Roku?
Answer: Monthly subscription of Noggin on Roku is $7.99. It will be auto-renewed each month. Once you subscribe to it, you will get a free trial for 7 days.
Question: Can the noggin app be used by two Roku accounts?
Answer: One noggin subscription can be used on various devices. But the same noggin app should not be used by two Roku accounts. This is because only one account will be accessible in Noggin on Roku.
Conclusion
---
You can subscribe to Noggin on Roku by adding it as a channel. As mentioned above, you have to create an account and pay a monthly subscription fee to access it. It has 1000+ shows streaming on it. Just by subscribing to the Noggin, you can enjoy watching all the Noggin shows.