Last Updated on May 18, 2022 by Mark Roberts
Peacock TV is one of the best free streaming services on the Internet owned by NBCUniversal. The streaming service offers its viewers hundreds of TV shows and movies, popular shows like Law & Order, Peacock Originals, live NBC sports, NBC shows, and much more. Peacock Premium is available for viewers in the US and also, in the UK and Ireland via Sky or Now account.
However, like other competing streaming services, Peacock TV also has subscription fees that need to be paid to enjoy all of its premium features or else, people can watch it for free with limited shows/movies.
But if you want to try Peacock TV's, Premium version then, you'll have to pay a monthly fee and nobody wants to pay an amount for a month without knowing how that service performs. Although, it will cost you less than HBO max.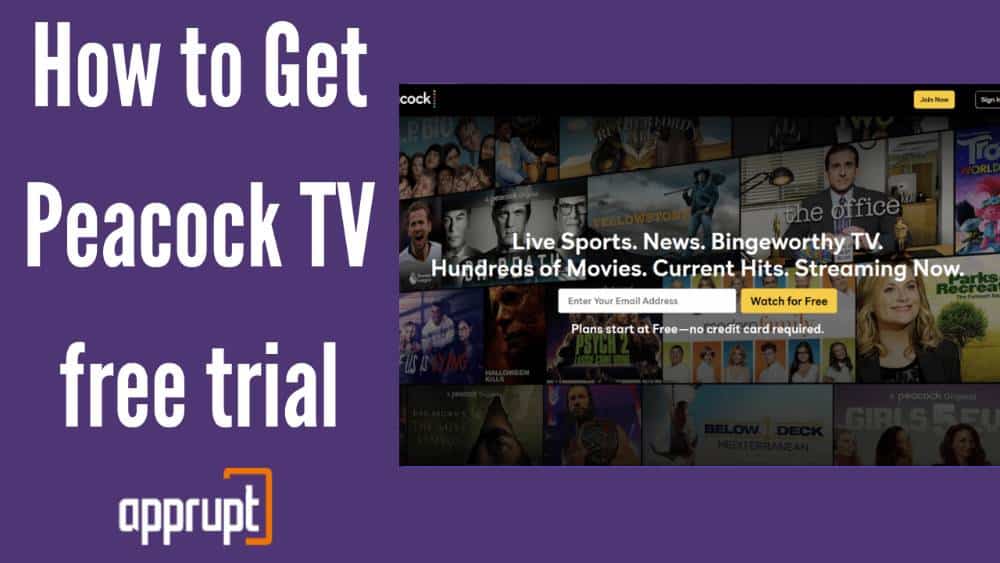 So, this NBCUniversal's streaming service offers a seven-day free trial to its users for experiencing the platform.
Does Peacock have a free trial?
---
Yes, Peacock is currently offering a seven-day free trial to all of its users to test the platform. You can either use the Peacock Official website to stream or make use of the Peacock app that is available for both Android and iOS devices and enjoy Peacock TV shows and movies. Peacock is also compatible with Roku, Amazon fire TV devices, Apple and Android TV devices, Samsung smart TVs, etc.
How Long Is Peacock Free Trial
---
The current Peacock Premium free trial lasts for seven days, which means viewers will have access to the entire Peacock library for seven days for absolutely free. You will not have to pay a penny for seven days and can enjoy watching thousands of hours of live sports including premier league, popular shows, and blockbuster movies.
How to get Peacock Free Trial?
---
Now, let's have a look at how you can activate your Peacock Premium or Peacock Premium Plus free trial from its website directly or you can also use the Peacock app, it's quite a simple process with a few steps: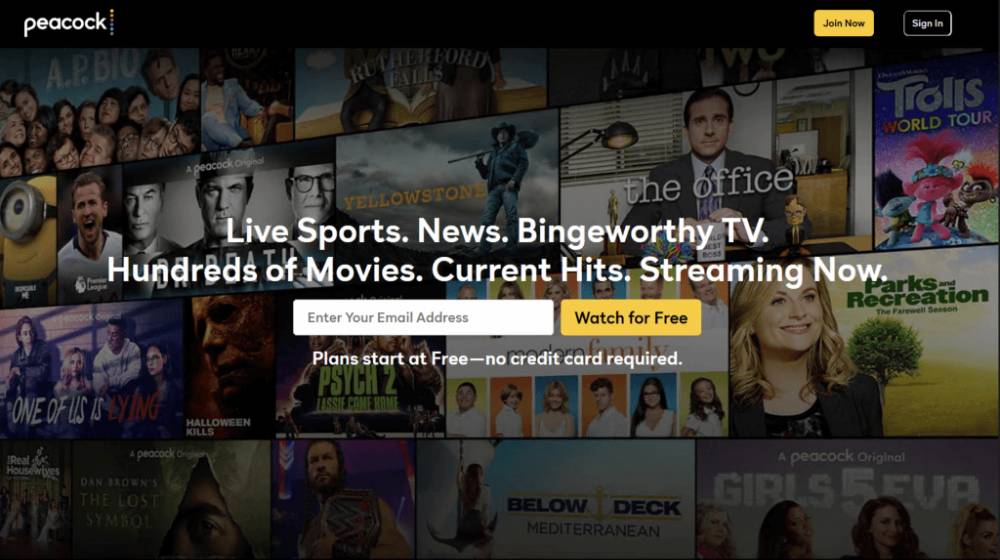 Head to Peacock's official website or simply click here.
You have to scroll down through the webpage until you find the "Upgrade for more" option, click on it.
Click on the "Discover Peacock Premium" option and then, you will be asked to create an account. You will require an email address that has not been registered with Peacock before and an eight-character password.
You will have to agree to the website's terms and conditions once you have created your account. You will have to enter your payment details; you can use either a credit card or debit card. However, you will not be charged anything until the free trial ends.
Then, tap on the "Pay Now" option to start your free trial.
What is Peacock 3 Months Free Trial?
---
You must have heard about the famous NBC's streaming service i.e., All Peacock TV shows can be streamed for 3 months deal that came in when this streaming platform was launched, the free 3-months trial deal lasted long enough. However, this deal is not currently active on their website or on the Peacock TV app.
The platform is currently offering a 7-day free trial for its new users so, if you were looking for the 3-month Peacock offers then, you'll be disappointed to know that it is no longer available.
Peacock TV Plans & Price after Free Trial
---
Let's talk about all the different plans that Peacock offers, the platform offers 2 plans with different price ranges.
I'll let you know the difference between the two plans along with their prices making it easier for you to choose:
The Free Plan: As mentioned in the introduction, Peacock is a free streaming service, providing a lot of shows and movies to watch accompanied by ads. All you have to do is sign up with your email address and enjoy watching shows like law & order, Parks and Recreation, NBC shows, and live sports including premier league.
Peacock Premium: The Peacock Premium plan offers up to 20,000 hours of content to stream. However, users will have to pay to unlock expanded content that will include live sports, news, original shows, etc.
This offer of Peacock is available at $4.99/month and $49.99 for an entire year. Users can avail of the 7-day free trial for this plan.
Peacock Premium Plus: The Peacock Premium Plus plan offers more content than the Peacock Premium version and the plus point about this plan is that it is ad-free. If you are somebody who hates ads, then, this is the plan for you. This offer of Peacock is available at $9.99/month and $99.99 for a year.    
Also Read: How To Add Peacock To Roku Player
How to Cancel Peacock TV Free Trial
---
Well, you need to know that this streaming service has an auto renewal feature which means you will automatically be billed the monthly subscription as soon as the free trial ends.
So, remember to cancel your free trial if you don't want to stick around. Here's how you can cancel your free Peacock Premium or Premium Plus trial:
Head to the official page of Peacock TV on your browser.
Log into your account with your credentials.
Once logged in, click on the Profile icon located at the top-right corner of the screen.
Click on the "Change Plan" option on your account page.
And then, choose the "Peacock Free" plan option and this will automatically change your plan to the free plan and you will not be billed any amount.
Do check out other streaming services free trials: