Last Updated on October 6, 2021 by Mark Roberts
Spike on Roku, now called Paramount Network, is your one-stop destination to stream all the top entertainment shows. Previously, it was more focused on shows based on souther US culture like country music, variety shows, outdoor programming, motor racing events, and so on. However, it now telecasts majorly lifestyle and entertainment programs.
You can easily stream this channel on your Roku with a subscription to any popular cable or satellite TV provider. This article will break down all the steps required to install and activate this channel on your Roku device for you to have a good time with it.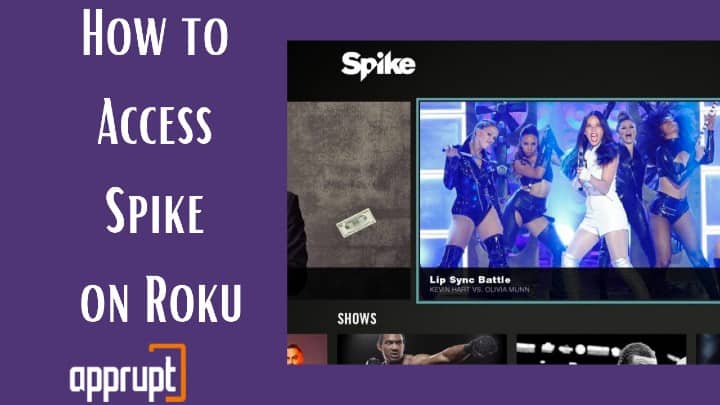 Guide to Access Spike on Roku
---
In order to get full access to all the content on Spike on Roku, you need to successfully complete this two-part procedure:
Add Spike TV on Roku
Activate Spike TV on Roku
Add Spike TV on Roku
---
You can add and install the official Paramount Network app onto your Roku device from the Roku Channel Store. Just go through the following steps and you are good to go.
Step 1: First of all, connect the Roku device's HDMI to its designated port on your TV. Plug them into the power socket and turn them on.
Step 2: Make sure to connect your Roku device to a strong wireless connection. Press the Home button on the Roku's remote control to launch the Roku Home Page.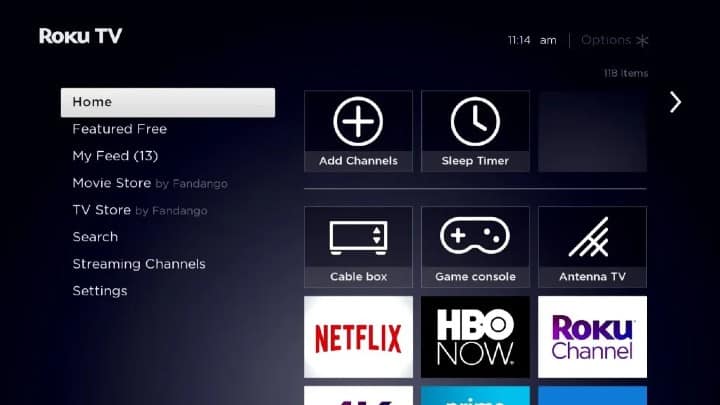 Step 3: Now, navigate the cursor to the Streaming Channels option on the menu on the left sidebar and select it to launch the Roku Channel Store.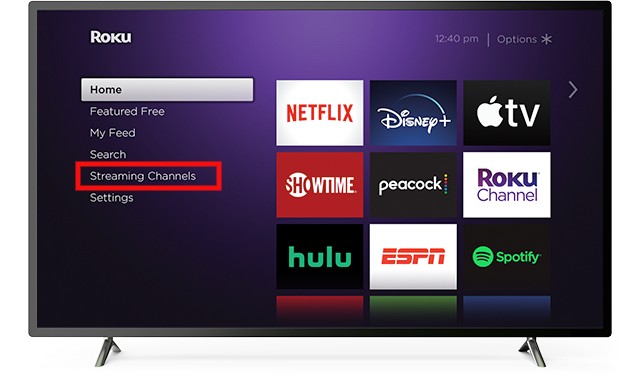 Step 4: Scroll down slightly to move the cursor to highlight Search Channels. Type Paramount Network in the search field.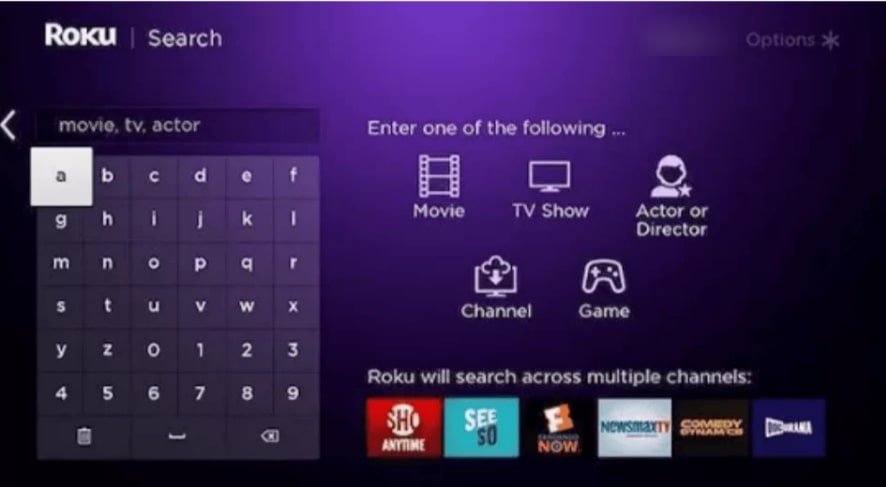 Step 5: Choose the Paramount Network app from the list of search results. Then, click on the Add Channel button on the next page displaying the channel info to initialize the downloading process.

Step 6: Once the installation is successful, a message would be displayed on the screen. Tap on OK.
Activate Spike TV on Roku
---
The Paramount Network channel on Roku needs activation from its website so that you can get full access to all of its content on the platform.
Step 1: After the app is installed on your Roku device, click on Go to Channel to launch the newly added app.
Step 2: You must choose the pay-TV provider you are subscribed to. Next, you will see an activation code popped up on your screen. Note it down somewhere.
Step 3: Now, grab any smartphone, tablet, laptop, or desktop and go to the URL www.paramountnetwork.com/activate on any web browser of your choice.
Step 4: On the page that opens, enter the 7-digit activation code you noted down in Step 2 in the proper empty space and click on Continue.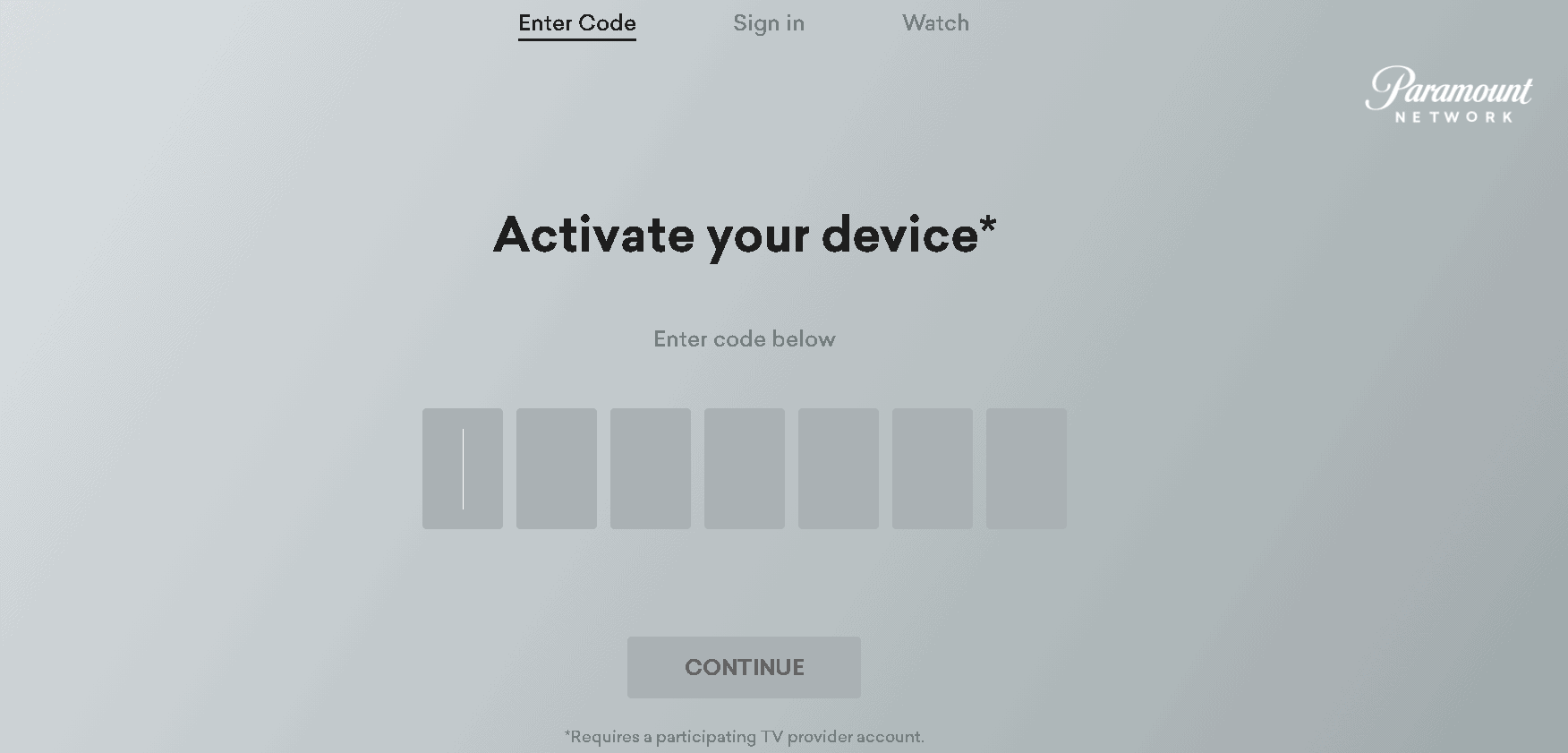 Step 5: Proceed further with the on-screen procedure to complete the activation process. As you activate the Paramount Network channel successfully, all of its content would be loaded onto your Roku TV screen.