Last Updated on December 10, 2021 by Mark Roberts
With the football season around the corner, most football fanatics search for ways to stream NFL games on TV.
NFL is a popular league that takes place in the US. Fans can watch this league live on various media streaming devices. Some channels also stream replays, highlights, news, etc., related to NFL.
If you are thinking about how to watch NFL Game Pass 2021 on Roku devices, you are at the right place! Roku offers a dedicated NFL channel for Roku users. Viewers can stream all the games, including night football matches, NFL Sunday Ticket, etc., at any time.
And it's not mandatory to have a cable TV subscription to stream NFL. So, let's see how you can download the NFL app on Roku.

NFL Game Pass
---
NFL app is free for download on Roku player, but the content available for free users is limited. With the free subscription, you can only view NFL clips, highlights, scores, and a few more things. You will have to purchase the NFL Game Pass if you want to access all the content, including full-broadcast, replays, national and local feeds, etc.
With the NFL Game Pass subscription, you get access to more than 250 live games, 40 minutes
highlights, NFL RedZone, and many more NFL-related shows. NFL Network offers the following three plans.
Free – $0
Pro plan – $13.99 per week, $124.99 per year
Essential plan- $37.99 per year
Sign Up for NFL Game Pass
---
Unfortunately, you cannot purchase the NFL Game Pass from Roku devices directly. You will have to first subscribe to the NFL Game Pass from the NFL website and then connect it to your Roku.
Step 1: Launch a web browser on any other device and visit the NFL website (https://www.nfl.com/account/sign-up).
Step 2: Enter your details in the signup form.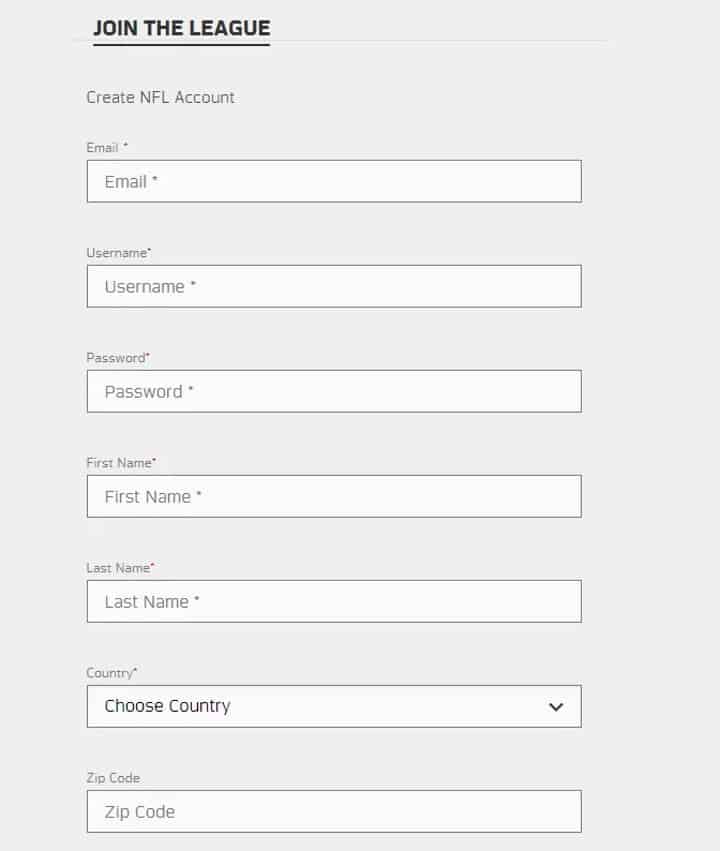 Step 3: Click Create Account.
Step 4: Navigate to the NFL Game Pass Page (https://www.nflgamepass.com/).
Step 5: Pick your package and hit Sign Up Now.
Step 6: Sign in to your account by providing your NFL login credentials.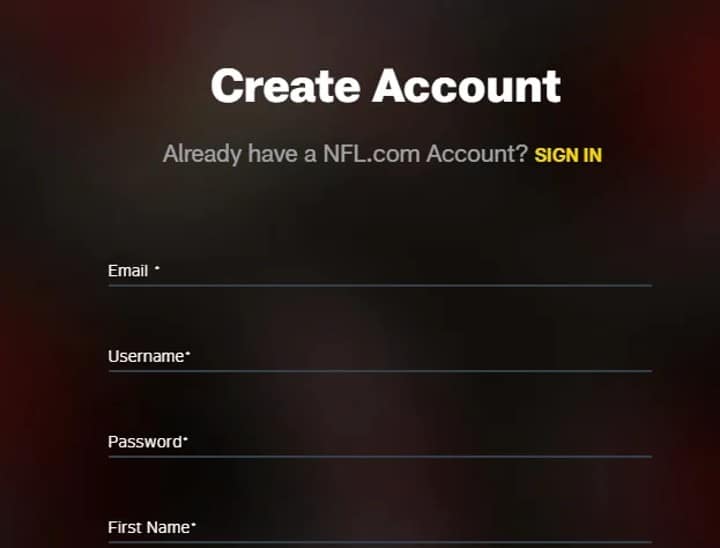 Step 7: Read and accept the terms & conditions and complete the payment process.
How to Install and Activate the NFL App on Roku?
---
The NFL app is available as a standalone channel on the Roku Channel Store. So, you can get it from there in just a few clicks using the steps below.
Step 1: Visit the homepage of your Roku device.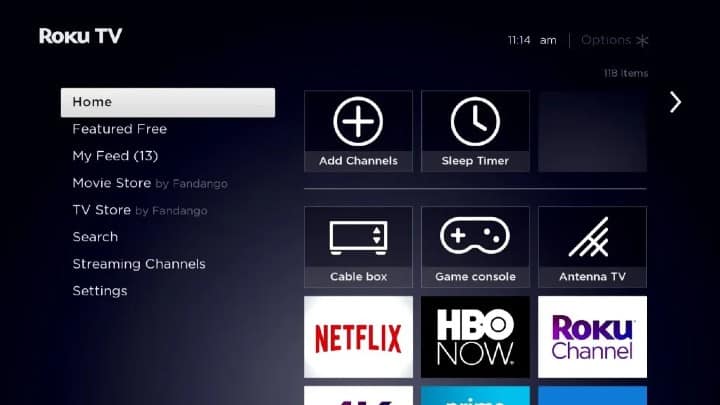 Step 2: Navigate to Streaming Channels.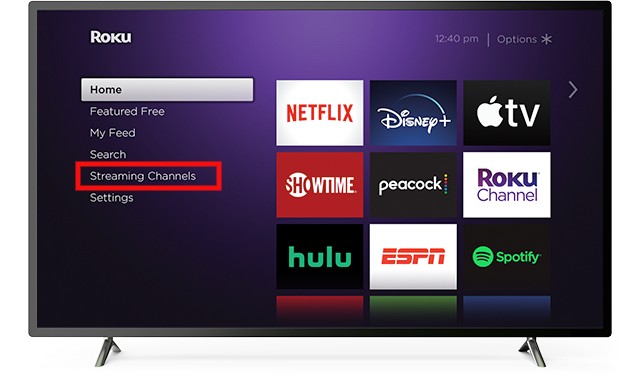 Step 3: Type NFL on the search bar and choose the NFL app from the results.
Step 4: Click Add Channel, and after installation, hit OK.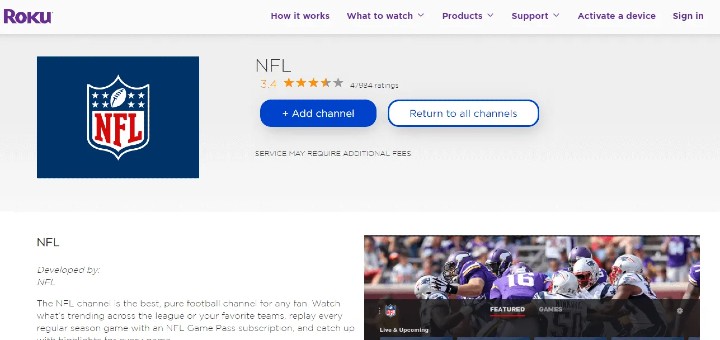 Step 5: Launch the NFL channel on your Roku, and you will see an activation code on your screen. Note it down.
Step 6: Open a browser on your PC or mobile and go to https://www.nfl.com/activate/.
Step 7: Type the activation code and enter your login details.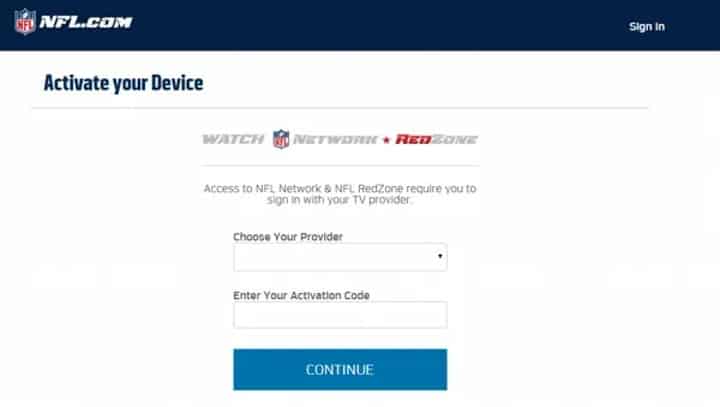 Step 8: The NFL app on Roku will refresh, and you can now stream any of the NFL games.
Other Services to Watch NFL on Roku
---
Roku users don't need to stick to the NFL Network app only to watch NFL. Luckily, several streaming services stream NFL on Roku TV. So, if you have a subscription to any of these channels, you can use it to watch NFL on Roku.
fuboTV
---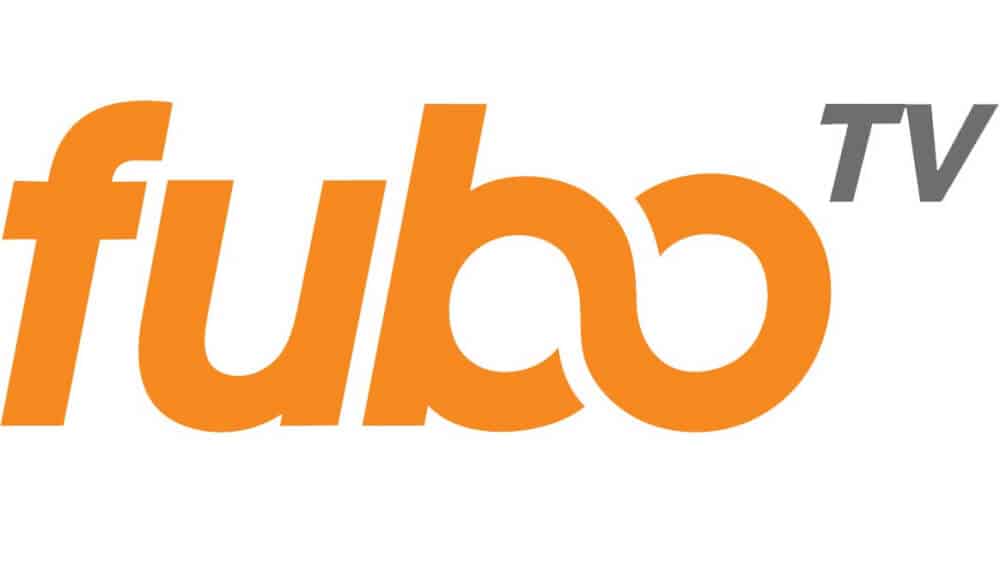 fuboTV offers several sports channels like ESPN, FOX Sports, NFL Network, CBS, NBC, etc. With a fuboTV subscription on Roku, you can watch NFL games and various other sports. It also offers up to 30 hours of free cloud storage and a one-week free trial with its monthly package of $64.99.
YouTube TV
---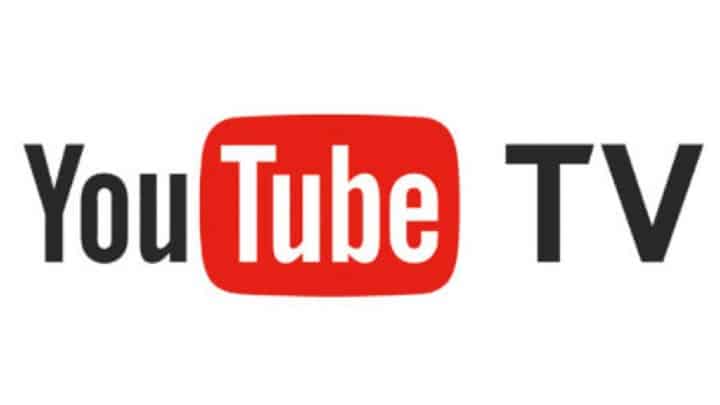 YouTube TV can be accessed on Roku TV using the YouTube app on Roku. This streaming service offers various sports streaming channels, including ESPN, CBS, NFL Network, FOX Sports, and NBC. So, you can stream all the NFL games after purchasing its monthly subscription at $64.99. YouTube TV also offers unlimited free DVR storage to view games and shows in offline mode.
Sling TV
---
Sling TV is another popular streaming platform on Roku. It offers NFL Network in its Sling Orange, Sling Blue, and combined (Sling Orange + Sling Blue) plans, and the subscription cost is as low as $30 per month. That means you can watch the entire season at an affordable rate with Sling TV on Roku TV.
Hulu + Live TV
---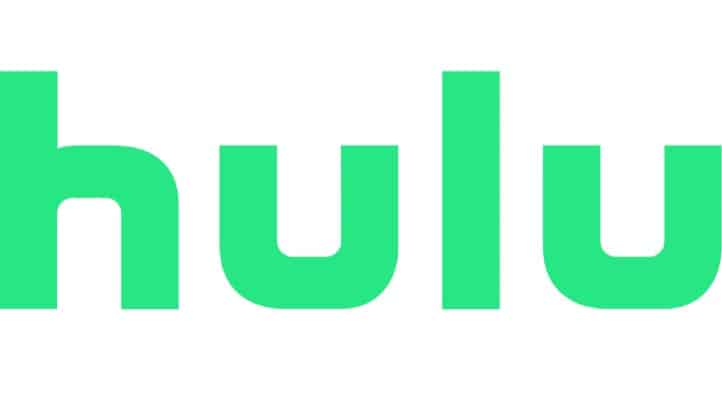 You might be streaming live TV shows and on-demand content using Hulu Live TV on Roku. But did you know that you can also stream NFL on Roku using Hulu? Hulu supports lots of popular sports channels that stream NFL games. It also offers ad-supported and ad-free plans. So, you can choose the one that sounds good to you and watch NFL on Roku. You can also stream NFL sunday ticket on roku.
Conclusion
---
As you see, streaming NFL on Roku barely requires any effort. You only need to get its subscription and watch NFL Game Pass on Roku. And if you don't want to view it using NFL, you can go for the other options described in this guide. Besides, you also get access to NFL Redzone. So what are you thinking? Download the app and enjoy your NFL season.