Audible is one of the largest platforms of audiobooks owned by Amazon, and it is getting quite popular amongst those who have a thing for books and reading.
Now, you can listen to your books on the go while simply plugging them in your ear rather than manually reading it. This platform saves a lot of time and helps people read books while working or traveling.
It has a vast library of books, including genres like fiction, non-fiction, mystery, thriller, and much more. People are constantly looking forward to trying out their service; however, everybody wants to try for free before they can start their membership plans.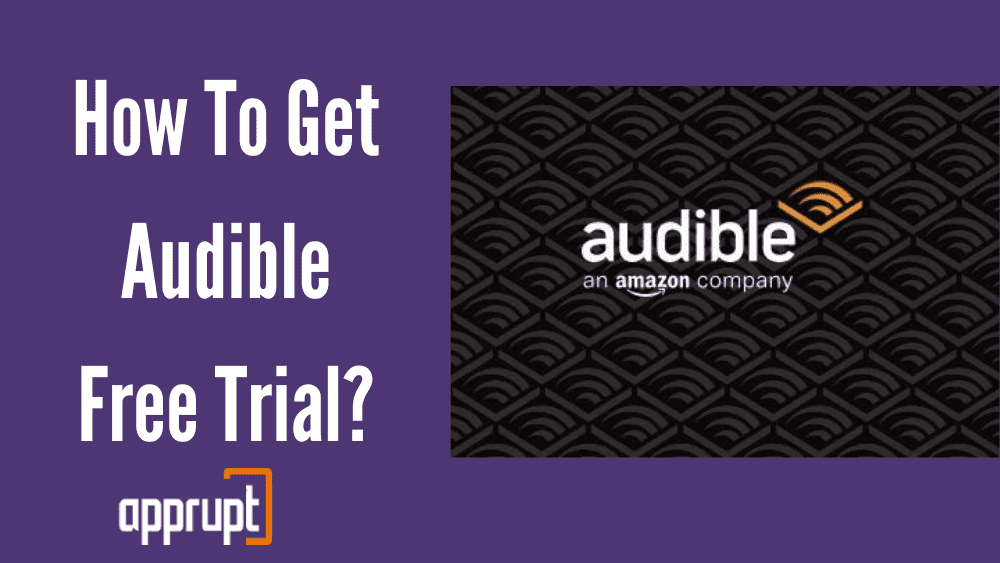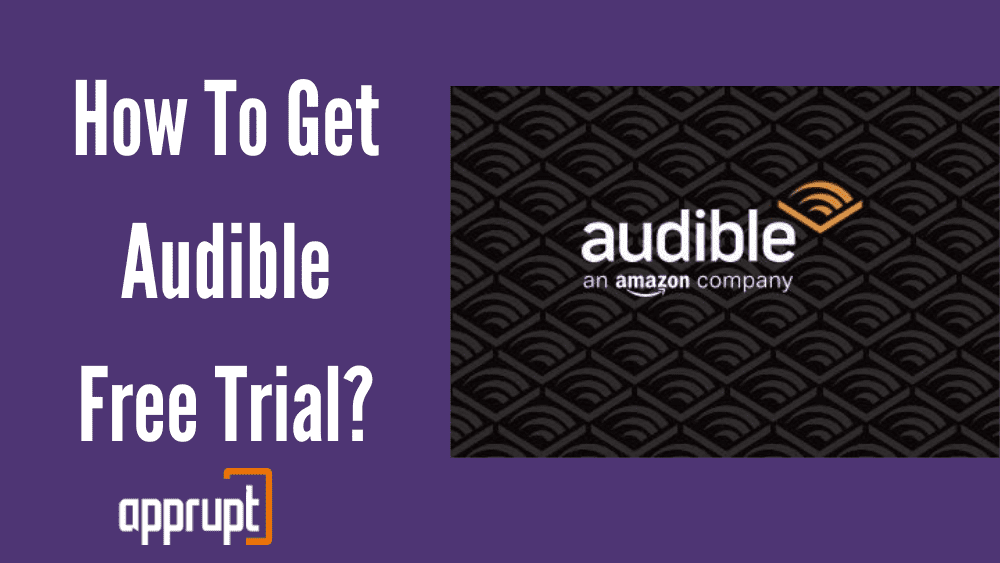 And in this article, I am going to tell you how you can get an Audible free trial and the duration of the trial provided by the platform.
Is Audible free?
---
No, Audible is not a free service, but it provides a free trial that its new users can get. With the trial, users will get to experience the platform and its features; they will have access to thousands of books for free in the duration of a free trial.
Audible is currently offering a 30-day trial to its new subscribers. You can sign up for their trial within a few minutes and get access to thousands of audiobooks, podcasts, and Audible Originals.
How to sign up for Audible Free Trial
---
Here's how you can sign up for the Audible 30-day free trial; the process is quite simple and will be complete within a few minutes:
Head to the official website of Audible by clicking here.
The trial offer page will open in front of your screen providing a 30 days free trial. Click on the yellow button that says 'Continue'.
You will be asked to sign in to an account, you can either sign in with your Amazon account or if you don't have one then, you can click on the 'Create Your Amazon Account' button.
While signing up, enter the required information as asked.
Once your account has been created, you will be directed to the Payments page, enter your credit card details. However, you will not be charged anything until the free trial ends.
Lastly, tap on the 'Complete Purchase' button to finish the process and start your subscription.
Audible 30-day free trial
---
Audible is currently offering a free trial of 30 days that you can get if you are a new user from their website directly. You don't have to be an existing Amazon Prime member to sign up for an Audible free trial. You can create a new account as well.
With this 30-day offer, you will have access to the most popular audio versions of books available on the Internet and to the complete Audible library that contains thousands of audiobooks and podcasts.
You will be able to listen to these books for absolutely free while you are traveling, cooking, running errands, or working. If you like it then, you can subscribe to their subscription after the offer, and if you don't then, you can cancel anytime you want.
Audible 7-day free trial
---
Unfortunately, Audible is not currently offering a 7-day free trial as it has extended its current trial period to 30 days. And therefore, you can take advantage of the extended free trial rather than a shorter period of trial.
A 7-day trial used to be active on their website a while ago; however, it has now been discontinued. So, you can read the complete article to know how you can sign for the Audible 30-day offer.
What's included in Audible free trial:
---
Now, let us see what you will get in an Audible free trial when you sign up for it. You must be aware that there are two Audible plans, Audible Plus Trail and Audible Premium Plus, you can choose to get a free trial of either one of them:
Audible Plus Trial: With Audible Plus Catalog, in your free trial membership you will have unlimited access to the entire newest collection of Audible Originals, which includes over 11000 titles. If you are a bookworm, I recommend you go for this plan; you will go crazy, trust me. And Audible Plus users will also get free access to the Audible app that you can install on your iOS, Android, Windows, or Amazon devices.
Audible Premium Plus Trial: In this plan, users will have access to the entire collection of Audible originals just like the Plus members have. However, Audible Premium Plus users will also have offline access to their titles.
And also, the users will get one free Audiobook token as soon as they begin with their free trial. They will be able to get the Audible app for free.
Who's eligible for the Audible Free Trial?
---
All those who have not signed up for Audible before are eligible to get an Audible free trial. However, the Audible Free Trial is not available for the existing users; therefore, you have to be a new Audible subscriber to access the trial.
So, if you have already been a user of this platform or have redeemed their trial before then, you can't get another trial from the same account. Also, there's leading confusion that only Amazon Prime members are eligible for getting the Audible free trial; however, this is not true. You don't have to be one of the Amazon Prime members to sign up for Audible. Just create a new account, and become one of the Amazon Prime Members and you are good to go.
Will Audible extend my Free Trial?
---
Unfortunately, it doesn't extend your free trial once you have signed up for it. You can't extend your trial to more than 30 days. After the trial period ends, you will be billed for the subsequent monthly subscription.
If you like to continue, you can pay their subscription cost. Or else, if you are looking for an extended trial then, you can wait until Audible offers a 3-month free trial which it usually does occasionally. It provides 3 months free trial as well, but that promo deal appears for a short period in any month.
What happens when my Audible trial is over?
---
When the offer is over, your subscription will auto-renew, and you will be billed for the monthly cost immediately. So, if you are planning to cancel your trial, you must do that before it ends. Also, if you plan to discontinue your subscription, you will still have access to your Audiobook choices.
And if you choose to continue with its Premium Plus subscription then, you get to keep the free audiobooks you got in your free trial.
Do They Automatically Charge You After Audible Free Month Trial?
---
Yes, Audible will auto-renew the monthly subscription as soon as the 30-day free trial ends. So, you need to make sure that you cancel your offer before it ends if you don't want to be billed. The process of canceling a free trial on Audible is quite simple. You just have to log in to your Audible account, head to your Profile, and cancel your current active membership.
How Much Does Audible Cost After the Free Trial?
---
Let us discuss the plans and prices of Audible membership. It offers two different plans that vary in price. The first plan is the Audible Plus plan which will cost you $7.95/month. It includes unlimited access to the Audible Originals.
And the other plan is the Audible Premium Plus plan which is relatively costlier as it costs $14.95/month after the free trial is over. Audible Premium Plus will provide unlimited online and offline access to Audible Originals. Users will also get one free credit with this plan, along with free audiobooks.
Conclusion
---
We have provided all the information regarding Audible membership and a free trial, and how you can sign up for its free trial. You will find everything in this article, from the process of getting a free trial to its plan costs.
Related Audible posts: