BBC iPlayer is a streaming service that streams all the BBC channels, including live BBC TV channels, movies, shows, series, etc. The service is only available for United Kingdom users and accessible on both smart and non-smart TVs. You can watch it on various streaming devices, including Android, iOS, Chrome, Fire TV, Roku, etc.
If you are a Roku user, you can download BBC iPlayer for free on Roku TV. That said, let's see how to watch BBC on Roku TV.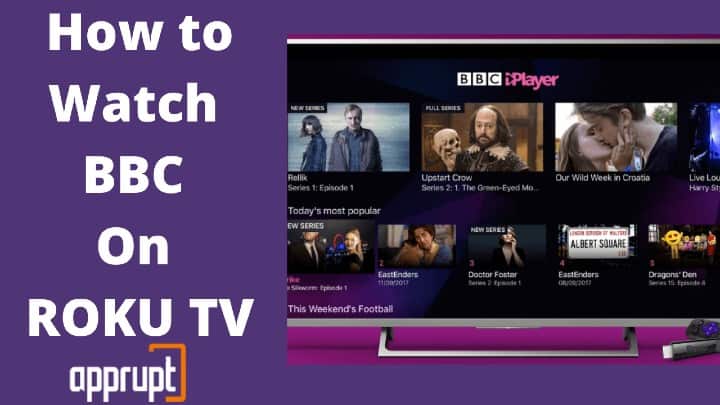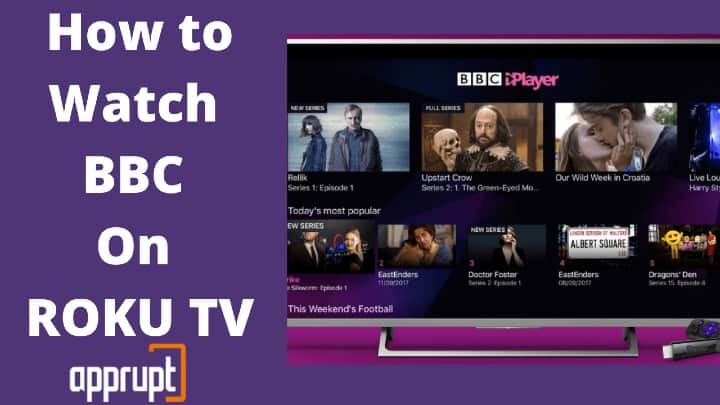 Which Roku Devices BBC iPlayer is Available?
Though you can stream BBC iPlayer on Roku, the sad part is that it is not compatible with all Roku devices. It is only available on Roku devices with OS version 9.3 and above.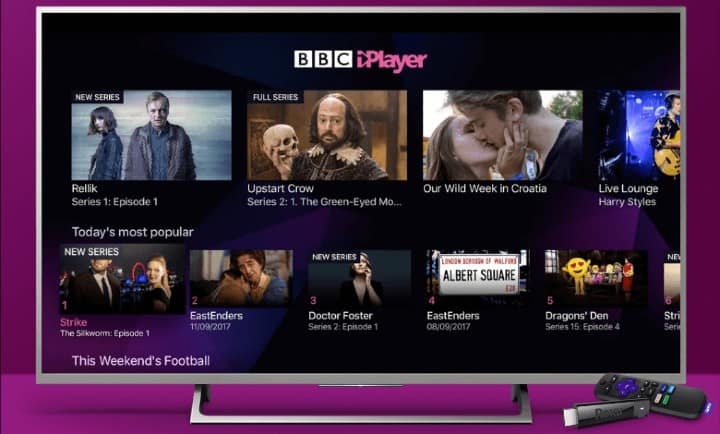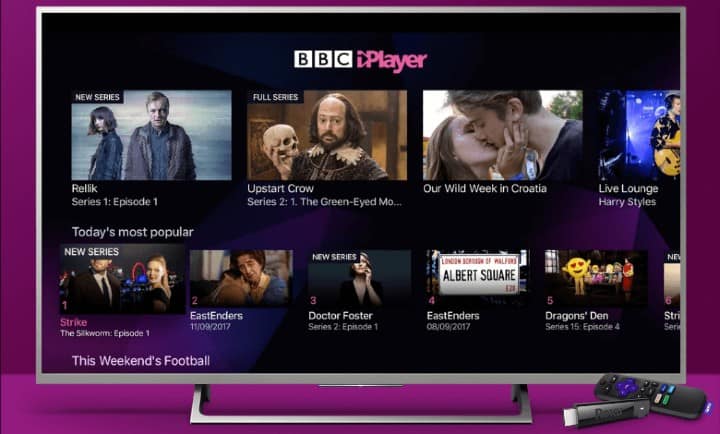 Besides, BBC iPlayer is not available on 2400EU, 2100SK, and 3100EU Roku devices.
How to Add BBC iPlayer on Roku?
---
BBC iPlayer is available for download on the Roku Channel Store. You can easily download and activate it by following the steps listed below.
Step 1: Connect your Roku device to your TV and power it up.
Step 2: Press the home button on your Roku remote.
Step 3: Navigate to the Streaming Channels option on the menu.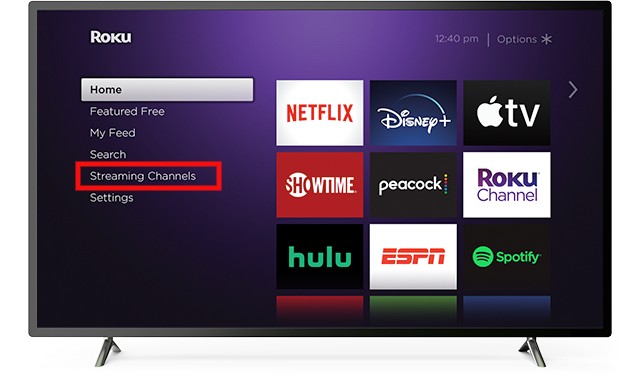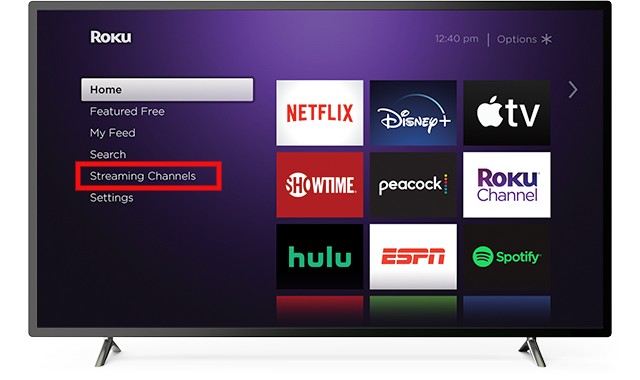 Step 4: Search for BBC iPlayer using the search bar.
Step 5: Select the channel from the results and click on Add Channel.


Step 6: Once the channel is installed, click on OK to launch it.
Step 7: Enter your login credentials.
Step 8: You can now stream all BBC iPlayer shows on your TV.
Quick Note: If BBC iPlayer Roku is not working or not available on your device, update your Roku device to the latest version. You can do that by checking for updates under the System Updates tab in Roku settings.
How to Add BBC America on Roku?
---
BBC America is officially available for Roku devices. You can download it from the Roku Channel store using the following steps:
Step 1: Connect your Roku device to your TV.
Step 2: Navigate to the Streaming Channels tab on the home screen using your Roku remote
Step 3: Use the virtual keyboard to type BBC America in the search bar
Step 4: Select BBC America from the results
Step 5: Click on Add Channel to install the channel.


Step 6: After the installation process completes, click on OK to launch it.
How to Activate BBC America on Roku?
---
To watch BBC America Roku, you will need first to activate the channel. For that, you will have to perform the steps below:
Step 1: Open a web browser on your phone or PC
Step 2: Visit the BBC America activation code site using this URL – https://www.bbcamerica.com/activate/#/ 
Step 3: Launch BBC America on your Roku TV.
Step 4: Provide your login credentials to log in to your account
Step 5: You will get your BBC Roku channel code on the screen. Note down this code.
Step 6: Enter this code on the browser.
Step 7: Hit the Submit button.
Step 8: Sign in on your Roku, and you will be able to stream BBC America app on Roku.
Alternate Way via Screen Mirroring
---
If your Roku device doesn't support BBC iPlayer, you can still watch it by screen mirroring using your Android device. But before streaming BBC iPlayer from your android device, you'll need to enable screen mirroring on Roku.
For that, turn on your Roku TV and navigate to Settings >> Screen Mirroring >> Screen Mirroring Mode >> Always Allow.
Once you enable screen mirroring, proceed with the following steps:
Step 1: Download and install BBC iPlayer from the Google play store on your android device.
Step 2: Navigate to the Settings menu on your Android device and enable the cast option by clicking on it.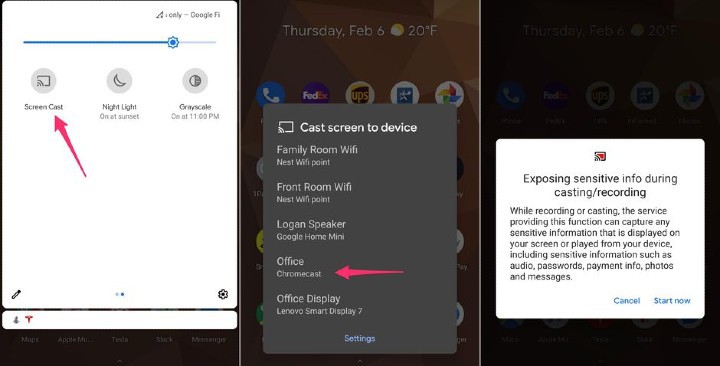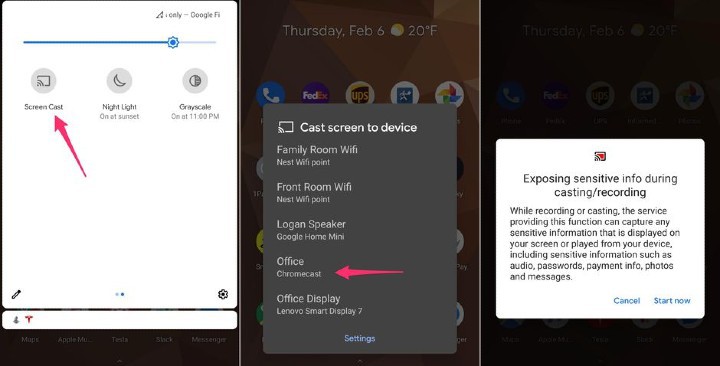 Step 3: Select your Roku device from the list of nearby devices. (Make sure your Roku and Android devices are connected to the same WiFi network.
Step 4: Allow permission on your Roku to mirror the screen.
Step 5: Launch BBC iPlayer app and stream whatever you want. The content will be visible on your TV screen.
Related: Stream MSNBC on Roku
Bonus – Watch BBC News On ROKU Outside the UK via VPN
To watch BBC iPlayer content outside the UK, you will need to use VPN. Using VPN, you can access Geo-blocked content. You can choose any VPN service like Nord VPN, Express VPN, etc., and set your location to the UK. You will then be able to access BBC iPlayer on your Roku using the steps mentioned above.