The best Roku fitness channels make it easy for you to follow a fitness plan exactly to your needs and health goals. Roku is constantly adding more fitness channels, both free and paid ones, to give its users a wide range of options to reach their fitness objectives.
To keep yourself aligned with the daily requirements of a healthy life, having a scheduled workout routine is a high demand for your body. Roku fitness channels allow you to choose between watching and exercising while watching workout videos.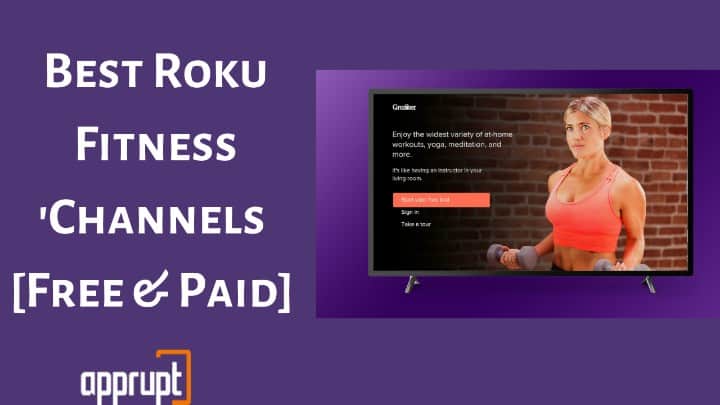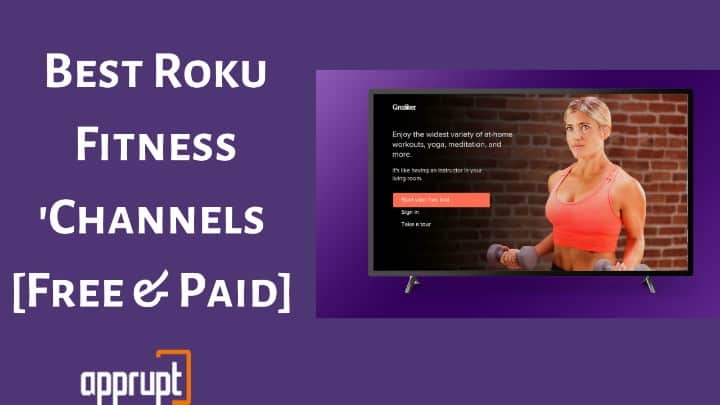 Moreover, Roku knows how to keep its consumers happy. It allows you to go for any fitness channel that suits your budget. Or you may not think about any budget at all. Yes! There are fitness channels that allow you to stream their fitness content for FREE.
Here we will go through the best fitness channels on Roku (both Free and Paid) that will allow you to choose your best match.
1. Beachbody On Demand – Paid
BOD is designed in such a way that it provides workouts for all kinds of bodies and schedules. You only need to select from the library of 1500 result-focused workouts that includes almost everything. Be it strength training, cardio, martial arts, or meditation.
2. Peloton – At Home Fitness – Paid
During the pandemic, Peloton offered free access to their fitness app for anyone who desired to stay healthy and fit at home. However, now its monthly starts at less than $13, and you can watch indoor and outdoor on-demand workout classes with its membership.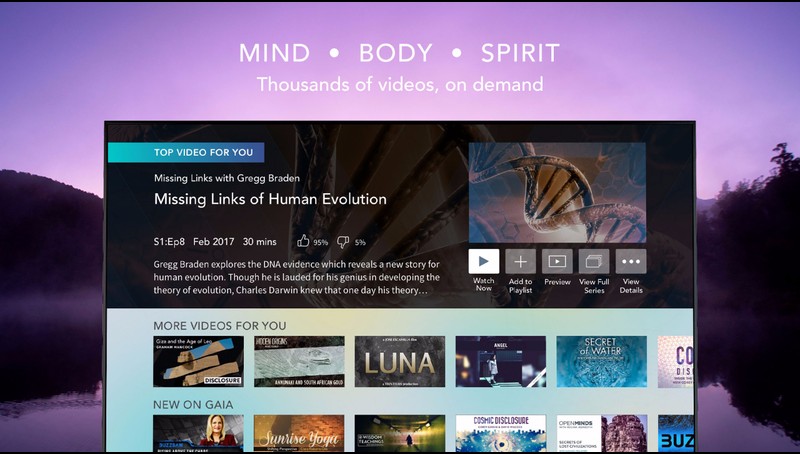 Gaia has both paid and free roku workout apps. This Gaia tv app focuses on streaming videos related to yoga, meditation, and spiritual growth. The world's best teachers and trainees guide you in your journey towards health and fitness.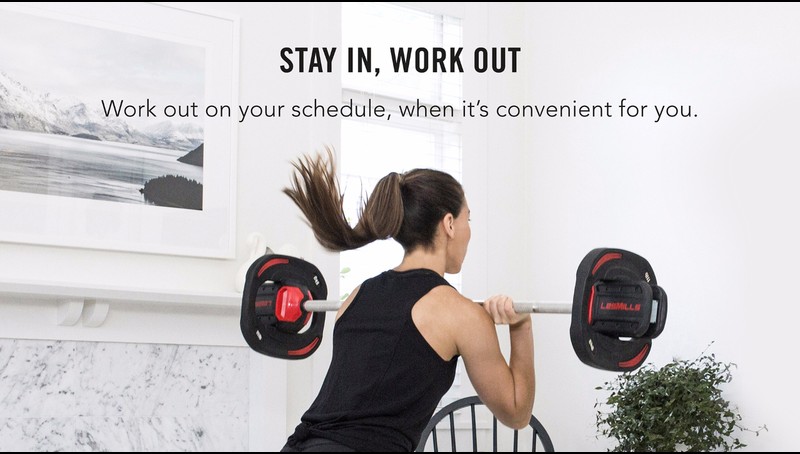 This streaming service offers online workout fitness classes provided by award-winning trainers based on cutting-edge research. They aim to build a fitter planet together. One of the best things is that their motivation and energy level leave you with a clear and determined fitness goal.
iFit allows you to choose from a wide variety of exercise classes. Their world-class teachers will help you burn your calories, leading you towards a better you by mind and body. You can try the app for free for up to 30 days if you don't want to go for the paid version directly.
Either following a daily workout routine or choosing a workout plan from the library, Daily Burn takes care of everything. Moreover, their workout plans are categorized into easy, medium, and hard. So, it is an app for all (beginners or advanced)!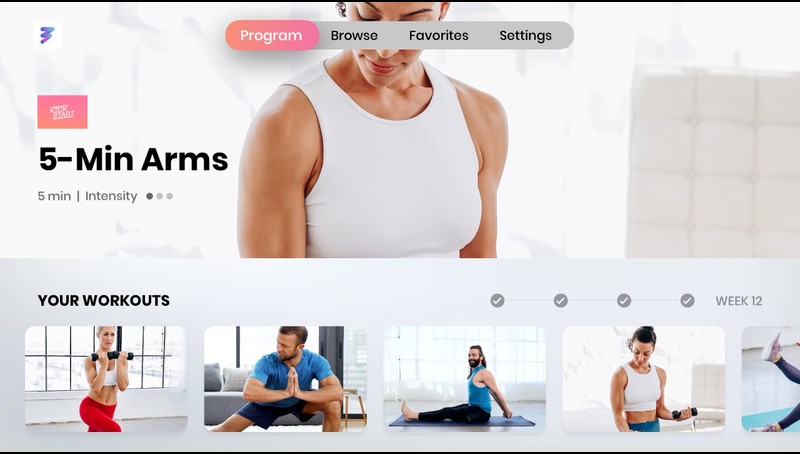 Not only this fitness channel allows you to take workout classes for free, but you will also get to work out with celebrity trainers as well. You can also set your fitness goals with personalized workout plans.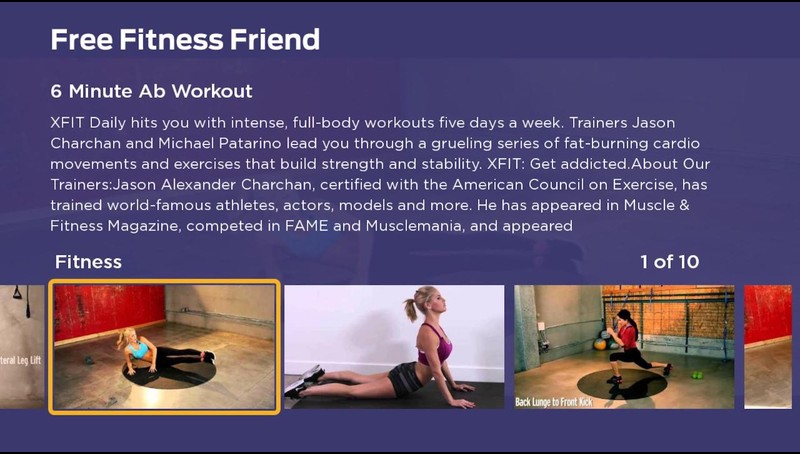 You can have your personalized fitness trainer virtually with the help of Free Fitness Friend. The app is your fitness buddy that you can access from your home.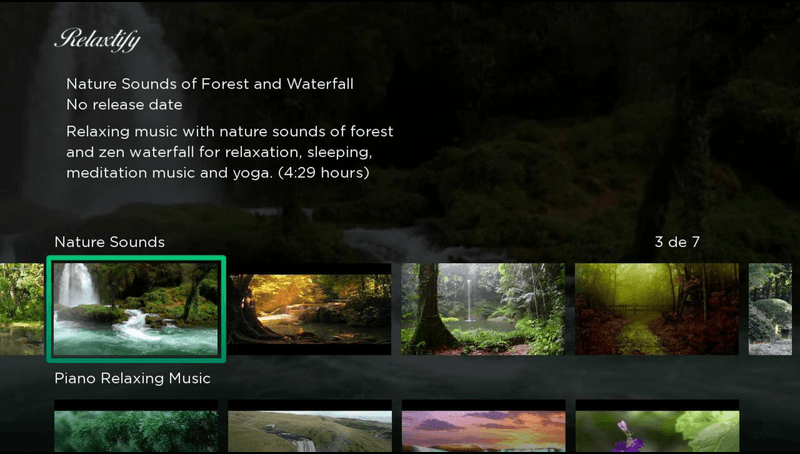 Want a relaxed time from your busy routine? This channel presents soothing music videos with relaxing natural sounds that are great for meditation, music therapy, and a lot more reasons.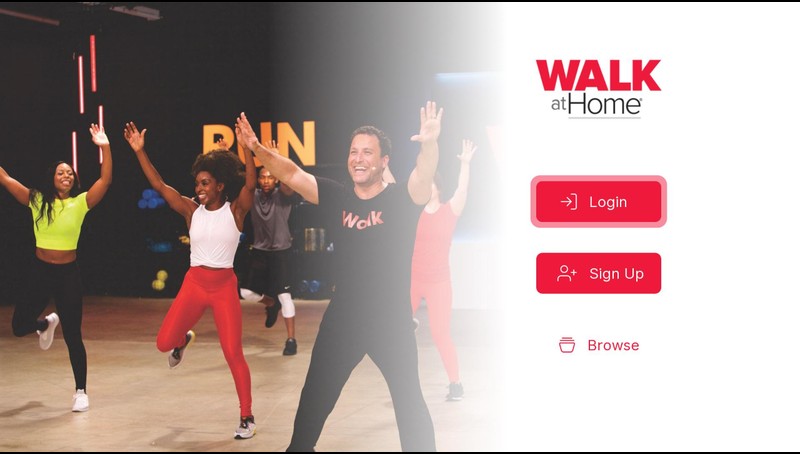 Got a monthly walk plan? Try the walk at home fitness Roku channel. This channel offers exercise routines for all fitness levels. You also have the option to browse the fitness library before buying a subscription.
11. Jazzercise On Demand – Paid
This streaming fitness site is built for women of all types, shapes, sizes, and fitness levels to get fit anytime at any place of your comfort. Busy moms can choose workout classes from 20, 30, 40, and 50 minutes so they can get quick workouts. Though it is mainly for women, men can also use it.
12. Essentrics Workout – Paid
This fitness Roku channel streams 300+ dynamic workouts. The producers of the award-winning TV programs lead you to a bizarre workout that blends carefully-designed strengthening and stretching exercises to build a manageable, stable, and pain-free body.
13. Openfit – Paid
Openfit assists you in achieving your fitness aim with great result plans. It is a fitness application that contributes to world-class workouts and wellness plans. You can stream these fitness videos and even find healthy diet plans on this app.
14. Team Body Project – Paid
It is a subscription-based fitness channel with 21 workout programs and over 200 workout videos prepared for all fitness goals. Exercises are also available depending on time confinements, from 5 to 90 minutes, or you can opt for your routine depending on equipment, whether with blockheads, resistance bands or mat, or chair.
15. Find What Feels Good – Paid
One of the fastest-growing virtual libraries of yoga and Yoga Lifestyle media encourages you to be genuine and do your best. It has over 100 hours of high-quality workout media across several categories, including prenatal, light yoga, etc.
16. Nature Relax HD – Paid
It has been clinically proved that watching natural films makes you feel happier and boost your mental energy level. It also seems to be effective in reducing stress and anxiety. Insomnia, drug addiction, depression, and other health issues may also be resolved with this. The nature relax HD fitness channel stream content focuses on reducing stress, anxiety to lead to a better lifestyle.
17. Body Groove – Paid
As legends say, Dance is also a workout. This channel is built on the same principle. Being designed for everybody, this is a super fun dance workout streaming service. These workouts take easy dance steps and let you absorb them. You can also add your style, making every moment perfect for your body.
18. Mindfulness Muse – Paid
For those who love peace, calmness, and silence, the Mindfulness Muse channel is perfect! Mindfulness Muse appears with a wide range of videos for supervised meditations, plans, and mindfulness music. So, you get to spend time with yourself while listening to soothing music!
19. Melissa Wood Health TV – Paid
It is a range of potentially controlled, low-impact exercises to sculpt shapely long, lean lines throughout your whole body. The channel has more than 100 workout videos, and its library is constantly updating.
20. Yoga Download- Best Yoga Class – Free
Yoga Download fitness app has one of the most extensive workout videos libraries. You can access 1700+ yoga and fitness classes that are suitable for every age and energy level.
21. Glo – Yoga and Meditation – Paid
You can practice yoga, meditation, and pilates at home using this app that will let you create your unique routine. Whether you are looking for a 5-minute workout or 90 minutes one, you will get it on Glo. It even enables you to pick from guided class series.
22. Get Healthy U TV – Free
The app has full-length workout videos that you can stream anytime, anywhere. One of the most exclusive features they have is a vast array of 28-Day Workout Calendars to assist you in staying on track with your fitness goals.
23. Dance Fitness with Jessica – Paid
It is a high-intensity workout channel that inspires and motivates people to obtain positive changes in their lives. Jessica, the instructor, is the mother of three children. She encourages people to achieve their fitness goals by practicing aerobic dancing combined with fitness.
24. Yoga by Fawesome.tv – Free
If you don't want to spend a single penny on workout channels, go for the Fawesome.tv channel. All the fitness and other content on Fawesome is entirely free. It is legally licensed and comes with fantastic streaming quality.