Many users want to enjoy the benefits of the Amazon Firestick on a Roku tv. A firestick device is prevalent worldwide because of its numerous features and affordability than regular cable subscriptions.
Let's find out the answer – Can you use a firestick on a Roku tv? Also, we will share the steps to connect both and discuss the features which make them famous.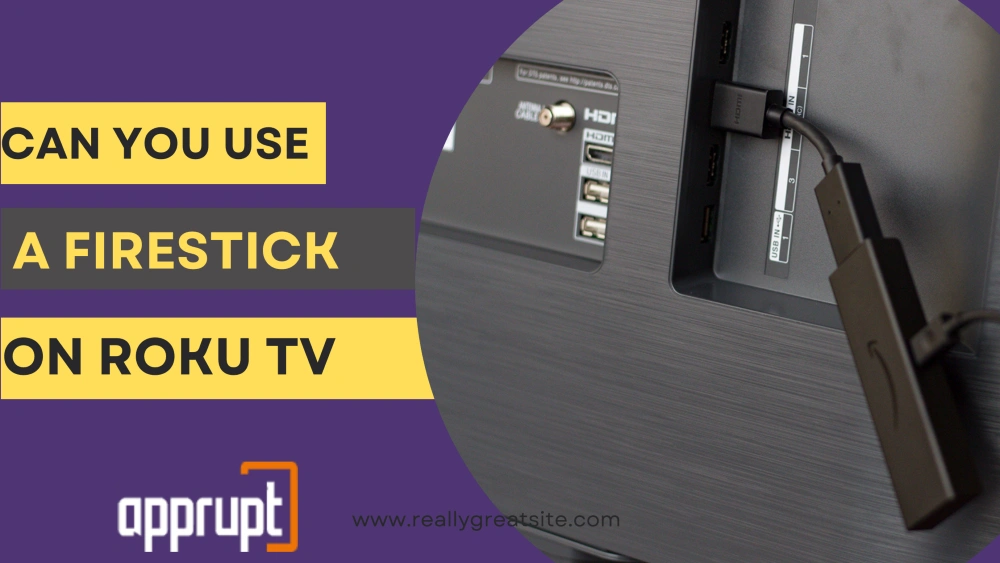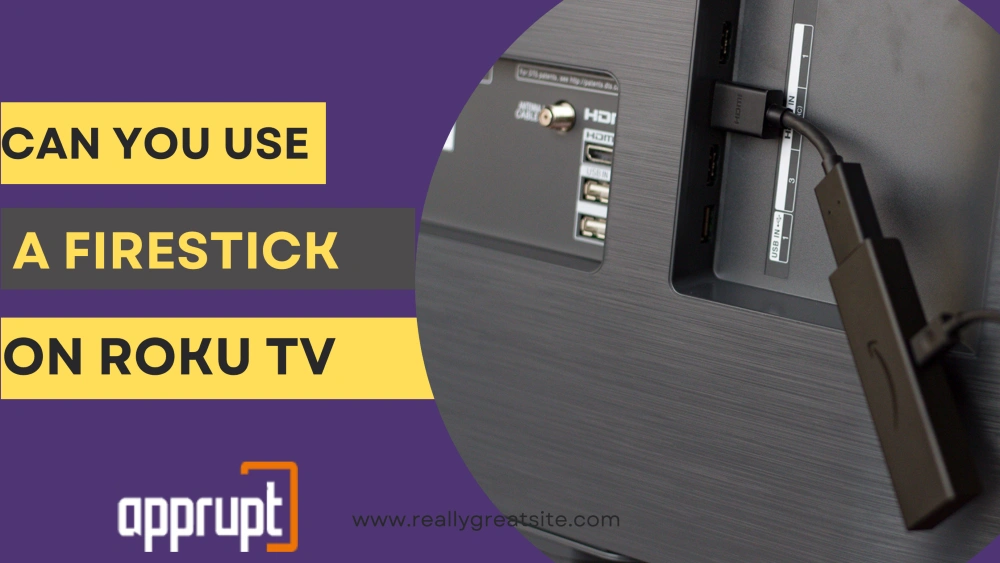 Can You Use a Firestick on Roku Tv? Quick Answer
---
Yes, you can use a firestick on Roku TVs but you need another HDMI port. If you have two HDMI ports in your Roku tv, you can use an amazon fire tv stick and a Roku device.
Also, to operate the fire stick, you will require a separate remote. Therefore, you will have one firestick remote and one Roku remote, which can irritate many people.
Firestick Vs. Roku Tv
---
Both devices have some differences which can help you decide which one to buy. We will discuss some significant factors that help distinguish both devices.
Voice Control
The Fire TV Stick Lite has a remote voice feature. But the Roku doesn't offer the voice commands feature through its remote. Firestick wins this voice control factor due to its prominent feature Alexa which supports voice commands.
Firestick can be your best choice if you want to have a voice search feature on your streaming device. Firestick's Lite's built-in Amazon Alexa is especially useful when navigating menus while searching for content.
Data Efficiency
Roku TV has an advantage over firestick by being extremely data-efficient. It costs you four times less data usage compared to a firestick.
Interface
Roku has a comparatively easy-to-understand interface due to the presence of menus and better search results delivery. All the subscribed channels are displayed on Roku's home screen. Users can easily access the apps, channels, and other content via the home screen and search results.
The interface of Amazon Fire devices is a bit complicated. They primarily emphasize showing Amazon Prime videos, making it difficult for users to search for other content.
Flexibility
Amazon's Firestick provides more flexibility in terms of connecting with more devices and providing more subscription channels and apps. Roku tv owners can only play Roku channels that restrict their viewing experience.
Features
Their lowest device prices start from almost the same, $30. The Amazon firestick outshines the Roku tv in providing more apps and features. Firestick devices are accessible in more countries than Roku TVs.
What Does Roku Have That Firestick Doesn't or Vice Versa?
---
We will describe some unique features that one has and the other doesn't.
Roku
Better menu arrangement – Roku's menu system lets you arrange apps as you want. You can access any content quickly. You can feel irritated on a fire tv device as shows, movies, and apps appear on the same screen.
Better Search – Roku's Search results are price-centric and straightforward. You can watch the costs of watching a specific show or movie. You can click on anyone to buy or watch. Fire TV's search results are more confusing; they show multiple options.
Features – All Roku devices provide private listening using the Roku free app on mobile phones. Fire TV provides private listening only by pairing with Bluetooth headphones.
Firestick
Features – The Fire TV Stick Lite provides more advanced primary-level features than Roku Express, with similar pricing. Firestick includes Alexa and voice commands using the remote. Amazon's Fire TV Stick 4K Max contains an upgraded processor and supports wifi 6 connectivity.
Some cheapest Roku models lack the voice remote control feature. You can control only TVs using Roku's remotes. With Fire TV remotes, you can control soundbars and AV receivers.
How to Setup or Connect Your Amazon Firestick to Roku Tv
---
Follow the below steps to connect firestick to Roku tv.
Plug the firestick into the free HDMI port. Note down the port to which you plugged because You'll refer to it when switching the TV inputs.
Switch on the Roku tv.
Connect the firestick with the adapter.
Plug the adapter into a wall outlet.
Press the "Home" button from the Roku remote.
Select "settings." and then "tv inputs."
Select the "HDMI" input to which you've connected the firestick. Select "HDMI Mode."
If you have the latest version of the Fire Stick with 4K support, Select "Standard." If not, select "Auto."
On your Roku tv's home screen, the HDMI input option will display.
To rename this input, press "Home" from your Roku remote.
Choose the HDMI input you've set up now.
Press the (*) Options button on the remote.
Select the "Rename input."
You can rename it to anything or Amazon Fire Stick.
If you're connecting a new firestick to a Roku tv, you will have to set it up before use. You need a stable high-speed wifi network and a fire tv remote for the setup process. Here are the steps.
Turn on the Roku TV with the Fire Stick connected.
Power up your Fire Stick through its "power adapter."
Press the "Home" button from the Roku remote.
Choose the "Fire Stick HDMI" input on your Roku Home screen. A new loading screen will appear on your Roku TV.
Put the batteries in the Fire Stick remote.
Wait for a few seconds to pair the remote automatically with your Fire Stick.
If the remote doesn't pair, press and hold the "Home" button till the time your Fire Stick connects with the remote.
Press the Play/Pause button from the remote to initiate the setup process.
Follow the on-screen instructions to complete the setup process.
Once it's finished, you can download the available streaming apps using Amazon App Store to watch your favorite content.
Does Firestick Work With a Built-in HDMI Port?
---
Yes. The Fire TV Stick can do a fantastic job utilizing your available HDMI connector. The only issue is that this connection isn't there on all smart TVs. If you're using a single HDMI port already, you won't be able to connect a firestick or any other Roku device to it.
FAQ's
---
Let's discuss some more queries related to the topic.
Do I Need a Firestick or Roku Tv if I Have a Smart Tv?
It depends on your smart tv. You buy the streaming devices to stream services that are unavailable on your current tv. If your smart tv is providing all the primary streaming services you want to watch, there's no use in buying a streaming device. It's your decision whether you want to buy a firestick or Roku tv to enjoy more apps, shows, games, documentaries, etc.
Will Amazon Fire Stick Work on Roku Television?
Amazon Fire Stick will work with a Roku Television via the extra HDMI port. It provides many apps, including major streaming services such as Netflix, Hulu, Disney+, etc. You can subscribe to Amazon services, like Amazon video prime, Amazon Kids, and more exclusive channels.
Do Roku and Firestick Need wifi?
Definitely, both Roku and firestick need wifi network to stream online content for you. This is the essential requirement for connecting streaming devices. The Roku sticks don't include an ethernet connection. Therefore, you will have to use wifi.
If you don't want to use wifi, you will have to buy an ethernet port or USB adapter to establish the ethernet connection. It is a long route. You can stream 4k quality content on Amazon Firestick; check your internet speed so your videos don't buffer in between.
Can You Use Roku on One Tv and Firestick on Another
Yes, you can use both streaming devices on different televisions. If both the TVs have compatible HDMI ports, you can easily plug firestick and Roku into them. You can switch the positions of both devices anytime.
Final Word
---
You can use both firestick and Roku devices on a single tv to watch more of your desired movies, news, shows, games, and web series in multiple languages.
Toward the end, you must have understood whether to choose a firestick or a Roku device. You can choose anyone depending on the features you want and your budget.