Cartoon Network is the most favorite channel for any kid. Fortunately, the cartoon network channel is officially available on the Roku channel. 
Due to this incorporation of Roku and the cartoon network, you can view all the latest cartoons and comic events on your big screen.
Let's move further for more information regarding how to stream the cartoon network on Roku and other instances related to it.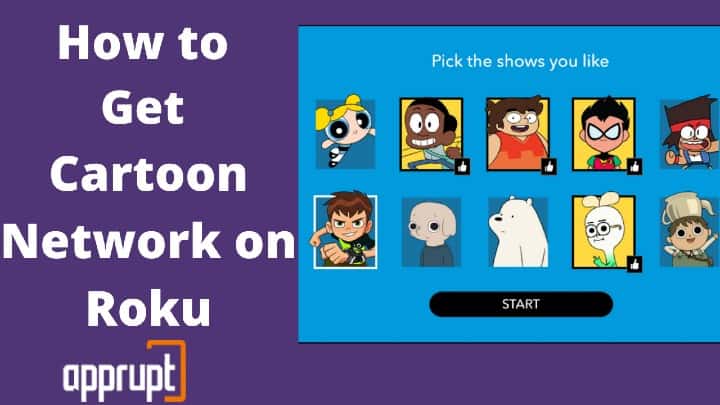 What does Cartoon Network Channel Offer on Roku?
The Cartoon Network Channel offers a varied range of features on Roku. Some of them are as follows:
You can watch your preferable show in no time by simply clicking on the program's available icon in the channel
Cartoon Network can also create a personalized video mix based on all your shared favorite shows
You can also view some of the videos without signing in or any other logging in procedure
New shows and episodes will be available to you as soon as they are debuted on the tv
What are the Popular Shows on Cartoon Network
Cartoon Network is a place of a library full of entertainment of every genre. The following is a list of the most popular shows on Cartoon Network:
We Bare Bears
Adventure Time
Ben10
Ben10: Ultimate Alien
Courage the Cowardly dog
Unikitty
Tom and Jerry
Steven Universe
Powerpuff girls
Craig of the Creek
Clarence
Uncle Grandpa
DC Superhero Girls
Samurai Jack
Scooby-Doo
Looney Tunes
etc.
How to Access Cartoon Network on Roku
As cartoon network is available in the Roku channel store, you can access it very easily following a few simple steps given below:
---
Step 1: Go to the Roku's home screen by pressing the home button on the Roku remote.
From there select the "streaming channel" option.
Step 2: Use your Roku remote to tap on the "search channel" to find your desired channel.
Step 3: Correctly mention and search for the channel "Cartoon Network".
Step 4: As soon as the channel is visible, select it.
Step 5: To get the cartoon network channel on your Roku, select the +Add Channel option.


Step 6: Now, to launch the channel on your Roku device, select the "open" option.
How to Activate Cartoon Network on Roku
After you have added the Cartoon Network on Roku, it is time to activate it. The steps below will help you to do so:
---
Step 1: First of all sign in to your personal account using authentic credentials.
Step 2: On your Roku device, search and open the Cartoon Network channel and, remember to take a note of the code that comes on the screen of your Roku Tv.
Step 3: Now, visit the official website of the cartoon network i.e https://cartoonnetowrk.com/activate from any browser. Provide the code to activate the channel.
Step 4: After you put the right code, next up you will be redirected to the provider. From there you have to sign in to your profile.
You have successfully activated Cartoon Network on Roku, now you can stream and enjoy your favorite channel on your TV.
Frequently Asked Questions
---
Is Cartoon Network free?
Yes, the Cartoon Network channel is free. All you have to do is get a TV subscription with TV providers that support its streaming.
What are TV Providers that support streaming Cartoon Network?
Several TV providers support streaming Cartoon Network. Some of them are: Hulu Live Tv, Youtube Tv, Verizon, DirecTV, Comcast, Sling Tv, etc
Related: - Install DirecTV on Roku
Does Cartoon Network support closed captioning?
The closed captioning option helps to read the subtitles as you hear the dialogue. This feature is available on the Cartoon Network channel. All you have to do is choose the "CC" option to enable this closed captioning feature.
Related: How to Turn Off Closed Caption on Roku
To Sum Up
You can now install and activate the Cartoon Network channel on Roku effortlessly, following the simple steps given above. And enjoy all your favorite entertaining shows on the big screen hassle freely.