Cinema HD is one of the most popular streaming apps for movies and TV shows. It doesn't use torrent sites, so it's completely legal. Therefore roku users want to install Cinema HD on Roku. But, the app is not available in Roku Channel Store. So, you need to sideload the app on your Roku device.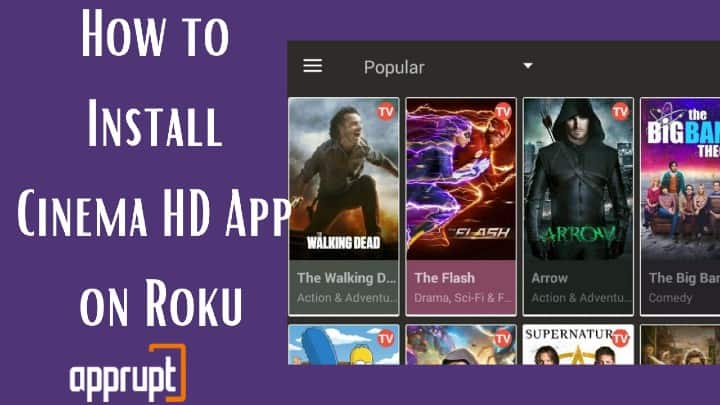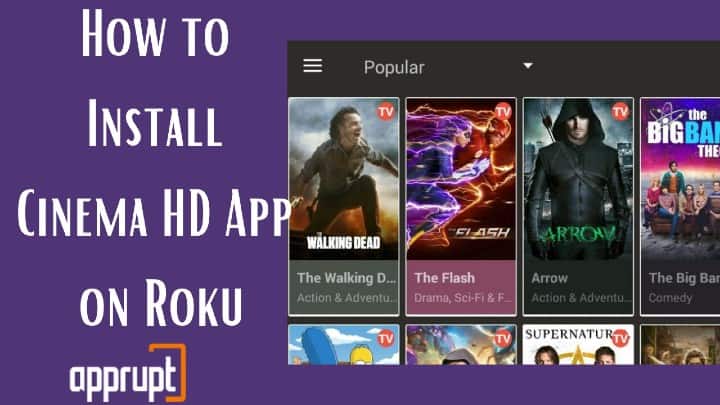 Cinema Apk is available for free. It legally gives you access to the latest releases since it doesn't use torrent sites. You even don't have to register or subscribe to the app to watch its content. So, if you are fond of watching movies, Cinema Apk on Roku is worth trying!
The Cinema HD app has been renamed to Cinema APK recently. We will refer to it as such for the rest of this article.
How to Install Cinema App On Roku
---
Cinema Apk is not available as a standalone channel on Roku. So, it is not possible to download the Cinema HD channel from the Roku Channel Store directly.
The best way to access Cinema HD on Roku is by using the sideload app or casting your Android device's screen. Don't worry if this sounds new to you. In the next section, we have explained the entire process of installing and accessing Cinema HD Apk on Roku.
You can easily download Cinema Apk on your Android devices and then cast your device's screen to your Roku to watch the Cinema HD Apk content. But, before we begin the casting process, you must ensure that you have completed the following things.
You have enough storage on your Android device to install the Cinema and casting apps.
You have an active WiFi connection, and your Roku and casting device are connected to the same WiFi connection.
Once you are ready with the abovementioned things, follow the steps below to cast the Cinema app on Roku Stick TV.
Step 1: Install Cinema App on your Android Device
Since Cinema HD Apk is not available on the Google play store and it is an Apk file, you will have to enable third-party downloads on your Android phone and then download Cinema Apk as mentioned below.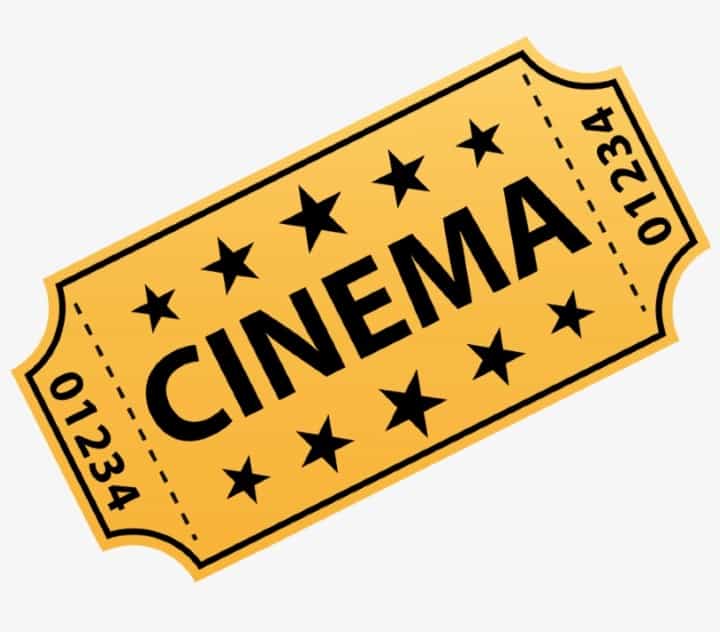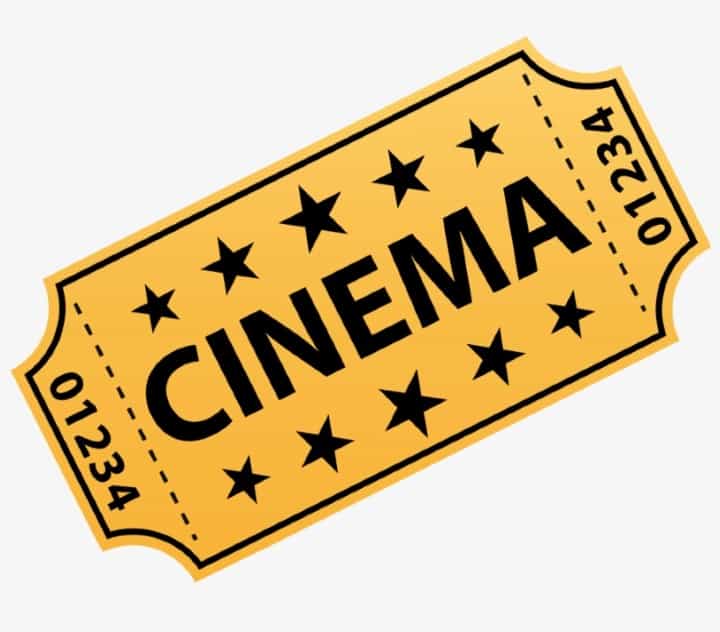 Go to the Settings app on your Android phone and navigate to Security & Privacy.
Click on "Install app from External Sources" and enable it.
Open a browser on your device and visit the Cinema Apk website.
Download the latest version of the Cinema App and install Cinema HD on your device.
Step 2: Install Cast to the TV app
After installing Cinema HD, you will need a casting app to cast your smartphone's screen to the Roku TV. For that, follow the steps given here.
Visit the Google Play Store on your smartphone.
Search for Cast to TV app and select the app from the results.
Download and install the app on your device.
Step 3: Enable Screen Mirroring on Roku
Roku has an in-built screen mirroring option. So, you can easily mirror your device's screen to your Roku TV by enabling this mode. Here is how to do that.
Power up your Roku device and visit the Roku homepage.
Navigate to the Roku Settings page from the menu.
Select System.
Select screen Mirroring >> Screen Mirroring Mode.
Enable screen mirroring by selecting Prompt or Always Allow.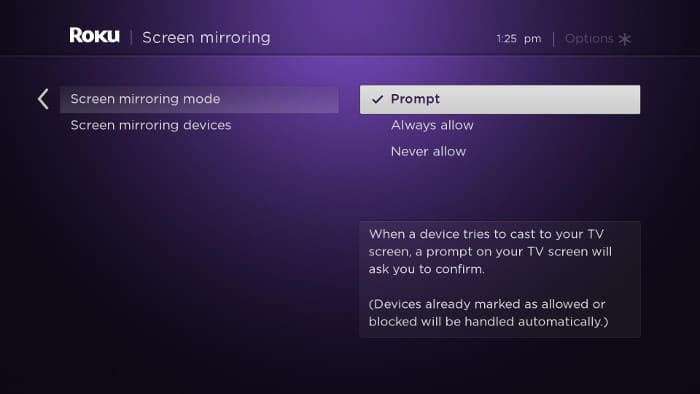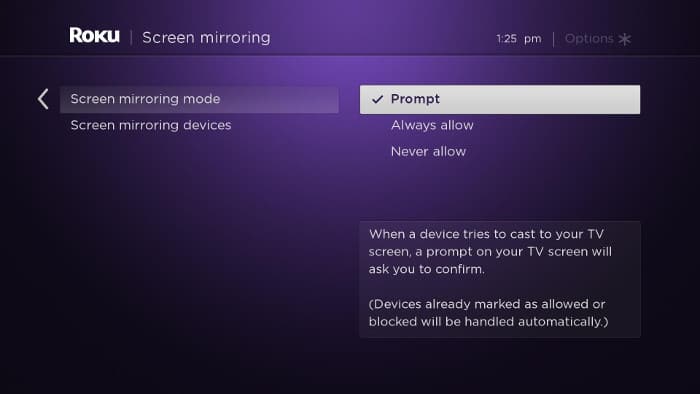 Step 4: Cast your Android Device Screen to Roku device
After setting up your Android and Roku device, the final step is to cast your device's screen using the steps below.
Open the Cast to the TV app on your Android device.
Search for your Roku device from the list of nearby devices.
Select your Roku device and pair it to your TV.
Confirm the connection process on your Roku device.
You will now see your Android device's screen on your TV.
That's it! Stream your favorite movies or shows from Cinema HD and enjoy watching them on your Roku TV.
Cinema Hd Alternative for Roku
---
If you are not ready to use Cinema HD on Roku using your Android device, that's okay. There are similar apps that you can download and use on Roku. Some of these are FreeFlix HQ, USTVNow, ShowBox, MovieBox, etc. You can stream movies, TV shows, and much more content using these apps on Roku.
Final Thoughts
---
Casting your Android device's screen is the easiest and most effective way to Install Cinema Apk on Roku. In this article, we have mentioned the step-by-step process of watching Cinema Apk on Roku. So, try it out, and if you get stuck anywhere, feel free to comment below!