If you are looking to add some excitement to your streaming experience, then Crazino Slots is a perfect choice. In this tutorial, we will cover how to add Crazino Slots on your Roku device. With just a few simple steps, you can be playing your favorite slots games in no time.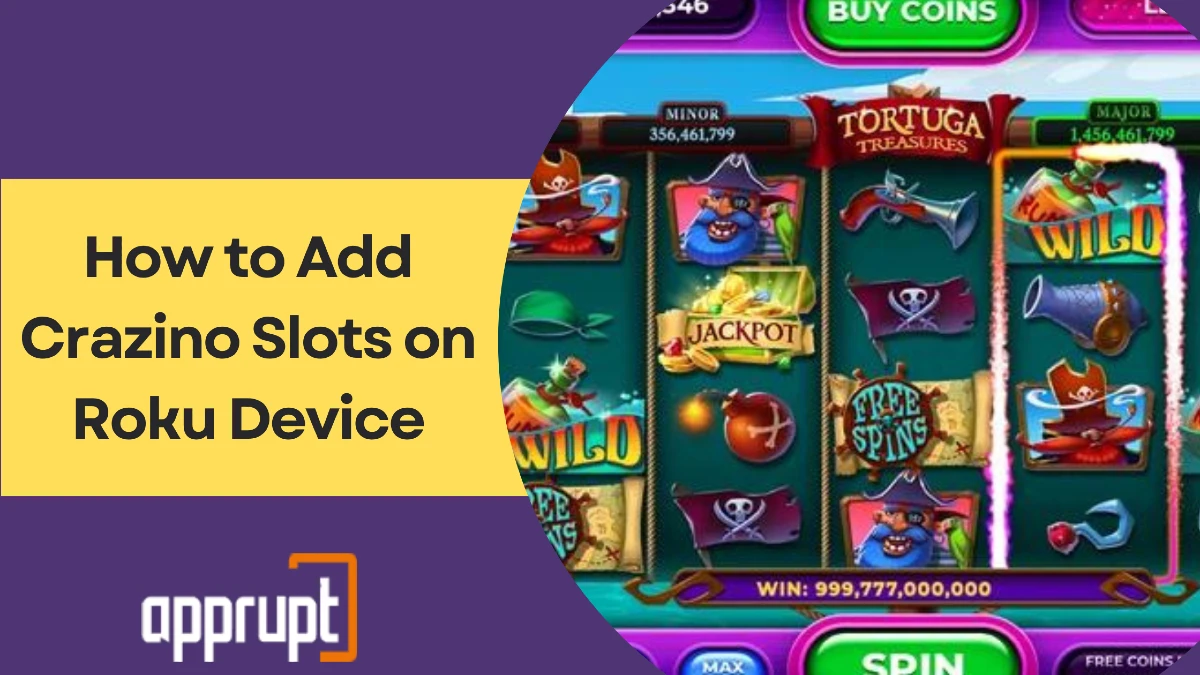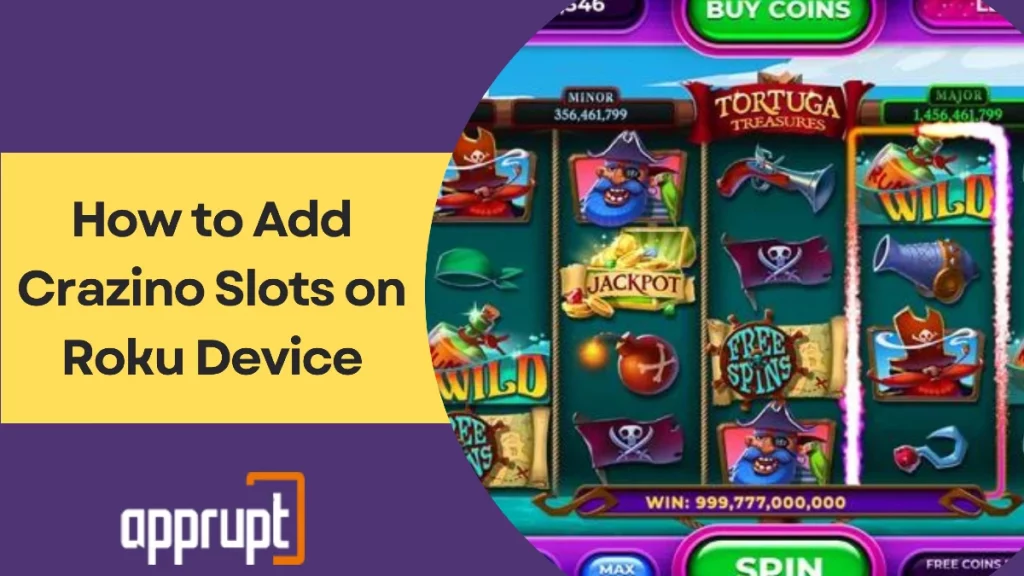 How to Add Crazino Slots on Roku Device
---
Crazino Slots is a specially designed Roku app for social casino admirers created by Playcent Games.
Since you can access it for free, you just have to set it up and get ready to go:
Go to Roku Home Screen, Click on Search
Type Crazino in the search field
Select the Crazino app. On the next screen, tap on the "Add Channel" button to initialize the download process.
Once it is successfully installed, Click on "Ok". Enjoy the game.
Your account will be created automatically after completing this process, so there's no need to register using personal information.
Why is Crazino safer than regular apps?
Unlike regular apps, Crazino doesn't allow players to use real money. Therefore, you don't have to make deposits to be able to play any of the available slots.
Due to this, there is no need for a KYC process. This means that you won't need to share personal documents with the provider, such as an ID card or proof of address.
What Can I Play on Crazino?
The slot format you will encounter on Crazino is standard, so you shouldn't notice any significant differences from real money slots.
On the other hand, the strategy games on Roku devices are more diverse. While some of them can be regarded as casino titles, it's still useful to know what they entail:
Rogue
Ideal for fantasy roleplay game enjoyers, Rogue allows players to explore randomly generated dungeons filled with treasures and monsters.
Each dungeon level enables you to earn experience points as the monsters become more and more challenging to defeat.
While the movement keys are standard, you must also get accustomed to the keys associated with other actions, such as eating or wielding a weapon.
Pink Panther Time Traveler
This Pink Panther game is meant for those who are consistent with what they play, as it has over 200 levels and daily challenges.
Once you get accustomed to the rules and it starts feeling like less of a challenge, you can always change the game's difficulty level.
However, Pink Panther fans may be disappointed to learn that this title does not feature the cartoon's theme song.
L'Abbaye des Morts
A side-scroller released decades ago, L'Abbaye des Morts puts players in the role of Jean Raymond, a monk running away during the Albigensian Crusade.
This game involves avoiding obstacles, and you can do so by jumping or crawling. As the game is minimalistic, you cannot attack your enemies, which would immediately lead to your character's death.
While the music is rather catchy and induces the perfect state of mind for such an adrenaline-fueled story, this game isn't easy to navigate.
Continue Playing Free Casino Games on Your Phone
If you cannot purchase a Roku device at the moment, yet you still want to enjoy the thrill of casino games, there are a few alternatives you can choose from.
The one picked by most gamblers is that of using a reliable mobile casino app, as it allows you to play from everywhere. While the market diversity makes it easy for ill-intentioned operators to take advantage of casino enjoyers, numerous pages provide unbiased recommendations.
Furthermore, such pages also display the most recent and advantageous incentives you can claim to keep playing your favorite games for free, such as extra spins and bonus funds.
Final Considerations
Roku devices are highly versatile, as you can use them to stream content from platforms such as Netflix and Spotify and play numerous games.
As long as spending real money is not a must for you, and particularly if you're having difficulty managing your casino budget safely, Roku casino games are ideal. By engaging in a game without having to pay any deposits or fees, you're able to have fun and remain safe at the same time.