Last Updated on September 13, 2022 by Mark Roberts
The Roku is a popular streaming device that can be used to watch movies, TV shows, live sports and more. It's easy to use but you may run into some issues with the content not loading or freezing on your screen. If this happens it could be due to a cache problem so we're going to show you how to clear it.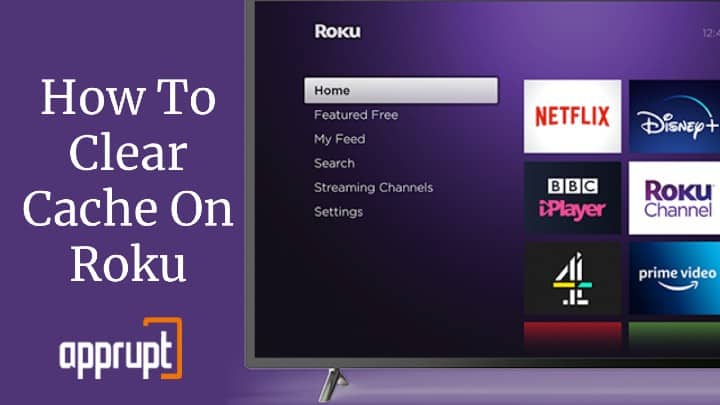 Smart devices usually store cache memory to load information faster when you revisit the website. So, when such devices malfunction, you need to clear the cache to fix the issue.
Similarly, if Roku devices don't work correctly, you need to clear cache on Roku. However, as Roku does not have any browser, it doesn't store any cache files on the device.
Hence, such issues may occur due to some app that you have downloaded, and to solve the problem, you'll need to get rid of cache on that app.
What Does Clearing Cache On Roku Do?
---
Clearing the cache on your Roku device will provide you with a clean slate for streaming. This is especially helpful if you are experiencing playback issues as clearing the cache may solve these problems. It may also solve your problems if your Roku subtitles won't turn off.
Should I clear cache on Roku?
---
Yes, you should clear the cache if your Roku keeps buffering. Deleting caches frees up storage on a Roku.
*Helpful Tip*: You should always delete media that isn't needed anymore because it could be taking up space on storage (which means less space for other things).
How to Clear Your Roku Cache
---
In this guide, we'll walk through the steps to clear cache on Roku by force rebooting it. So, if your Roku device has been malfunctioning, you can fix it within a few minutes!
Clearing cache on Roku device is pretty straightforward and will barely cost you any time!
As mentioned above, if you have been facing issues while playing back content from a particular channel, then the problem is in the channel and not with your Roku device.
It could result from using an older application version or some bug [You can install the latest Roku desktop app]. In that case, you'll need to delete the application from your Roku device and restart it.
But before beginning with the process to clear Roku cache, you will have to ensure that you are using the latest software on your Roku device and the Roku player is running.
Once you confirm both the points mentioned above, you can proceed with the following steps to clear the roku cache all at once?
1. Go to the Roku Home Screen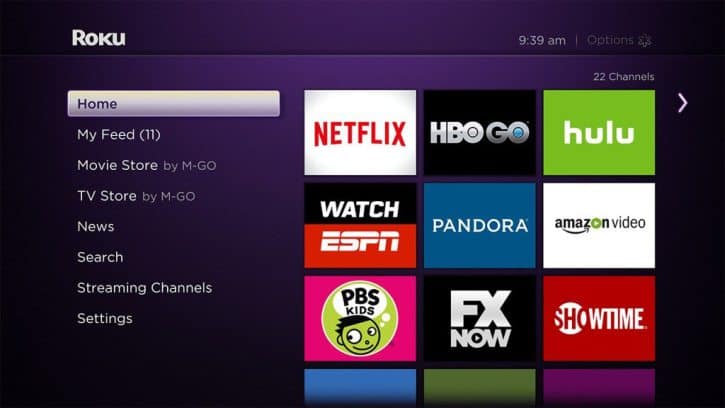 Navigate to the Roku home screen by pressing the Home button on your Roku remote.
2. Select the Offending App
Highlight the application that is causing trouble when you access it. If you have been using the application often, it will be at the top of your Roku Home screen. Otherwise, you'll need to scroll down till you find it.
3. Remove the Channel
Press the asterisk (*) button on your Roku remote, and a menu with several options will open up. From this menu, look for the "Remove Channel" option and click on it.
Wait till the application gets uninstalled. Now restart your Roku streaming device entirely (using the steps mentioned in the next section) to clear the application's cache memory.
4. Restart Your Roku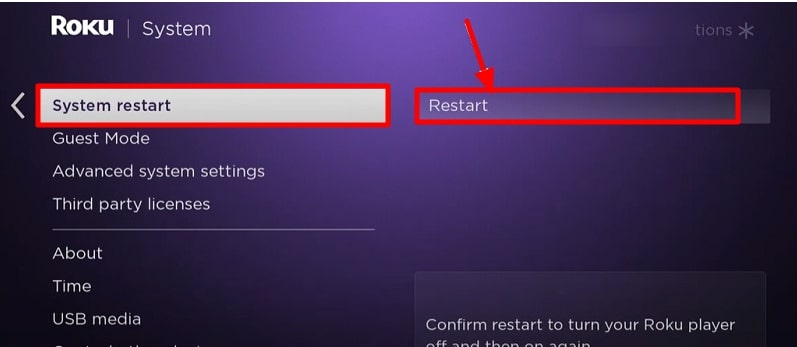 You don't need to worry if you have never restarted/ rebooted your Roku device manually. Here's how to do it:
1. Navigate to the settings menu from the Roku home screen.
2. Choose the System option and then click on System restart.
Alternatively, if you don't want to restart Roku through the settings tab, you can do it using your remote control by following these steps.
1. Press the Home button five times.
2. Press the Up button once.
3. Press the Rewind button twice.
4. Press the Fast Forward button twice.
5. The device will restart in a few seconds.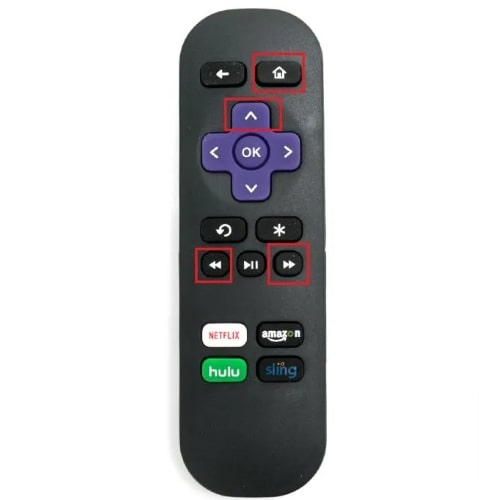 5. Reinstall the App
Once your Roku device starts, you can install the application again. So, head to the Roku Channel Store and search for the application you want to install by typing its name in the search bar.
Then select the application from the channel list and click on the Add Channel option. The application will be downloaded, and you can launch it from the Channel list.
6. Sign Back In
That's it! You've reached the final step of the process. Here, you will have to sign in to the application using your login credentials.
And after successfully signing in back, you can stream your favorite shows without any playback issues!
We have found the best way to clear the cache is by restarting your device and then unplugging it for a few seconds before plugging back in. This will remove any cached information that may be causing an issue with how your Roku runs.
Conclusion
---
If you are still facing issues clearing the cache on either TCL smart tv, or Hisense roku tv, or looking to clear Hulu cache on roku, comment on your problems. Our team of experts can help you troubleshoot any problem with your device or connection so that you can get back to streaming in no time!