While creating a Roku account, the users are asked to enter their card details in the payment section. Setting up a Roku account is a simple process. But it requires the user to enter their card details for in-app purchases or to make it easier to purchase or subscribe to channels directly from their Roku device.
Are you disappointed or enraged that to create a Roku account, you must provide your credit card or PayPal payment information? Do you worry that Roku will charge you to register your device?
What if you don't want to provide that information? In this article, we will tell you how to set up a Roku account without a credit card.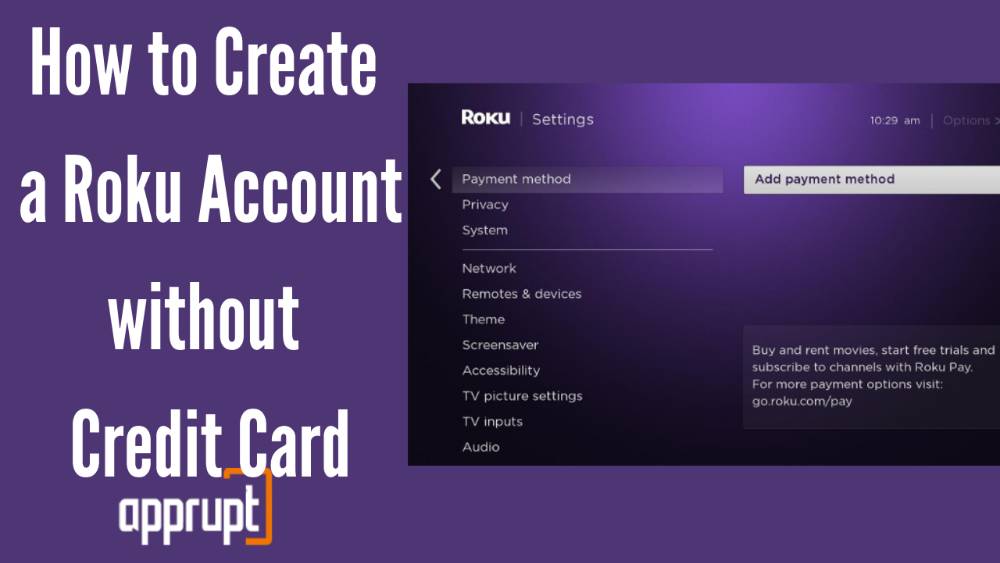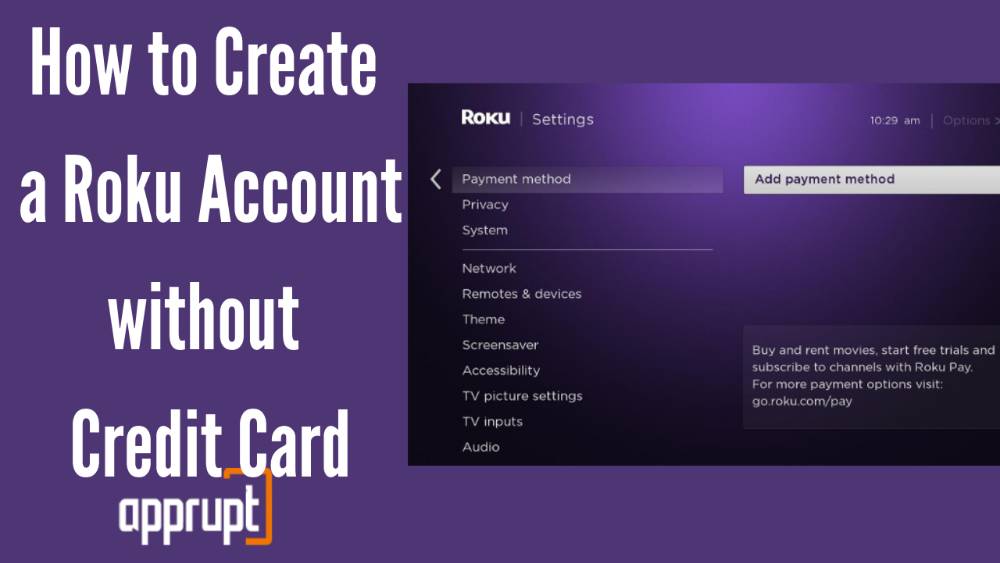 How to Open a Roku Account without Credit Card
Here are three ways you can set up a Roku without a credit card.
---
1. Use PayPal to bypass the payment wall
By selecting the PayPal option in the payment section, you can skip a few details and create an account having not entered any card details at all!
When signing up for a new account, enter the required details and proceed until you reach the payment gateway
When choosing the payment method, select PayPal
Select Continue to PayPal
At this point, you will be redirected to a PayPal window
Close the window without entering any PayPal details and enjoy Roku channel.
2. Use details of an inactive card
Another way to avoid entering any credit card details is by entering the details of an inactive card. This is a great way to avoid automatic billing while create a free account.
Sign up for a new account by logging on to www.roku.com and clicking on the Sign In button and enter your name.
Click on Create a new account and enter the necessary details till you reach the payment option
Here, select the Credit Card option and enter the details of your inactive card
After the process is complete, go back to the home page and reload it to view your account
3. Directly go to the unpublicized no credit card link
The third way to bypass the payment gateway is by registering to a Roku account via the NOC (No Credit Card) link. This lesser-known way of signing up completely skips the payment wall and creates your Roku account, completely hassle-free!
Enter the necessary details
After this step, you'll be automatically directed to the homepage of Roku TV with your account
What to do if I decide to sign up for a fee-based channel on Roku?
If you decide to sign up for a fee-based channel on Roku, you will have to enter the billing details by using an active credit card or by entering all the necessary PayPal details.
Why does Roku ask for payment information anyway?
To access the paid channels, streaming services, and in-app purchases, Roku TV takes and stores credit card details from the users.
Does Roku charge to create an account or to register a Roku device?
No, Roku does not charge its customers to register a Roku device or to create a new Roku account. It is totally free. Roku only charges for fee-based subscriptions and other in-app purchases when you buy yourself.
Conclusion
By using any one of the above three methods, you can bypass the payment gateway and activate Roku without a credit card.
In My Account, if you see Add a Payment Method to make a purchase pop up, you have successfully created a Roku account without a credit card.
By creating an account, you will be able to access all the free streaming platforms. Streaming platforms like Netflix require a sign-in, so if you already have a subscription, you can access that content too.
While subscribing to any streaming device or paid channel, you will have to enter card details for payment.