Last Updated on August 4, 2021 by Mark Roberts
Are you an Anime-addict too? Then, Crunchyroll on Roku is going to be your safe haven.
This fantastic streaming service has the widest library of anime shows, movies, Manga, and Drama. It streams the latest episodes of the most popular anime content from Japan just one hour after its release, just so you do not stay behind on your favorite entertainment.
This article guides you on how to install Crunchyroll on Roku and resolves all the issues you might face in the process.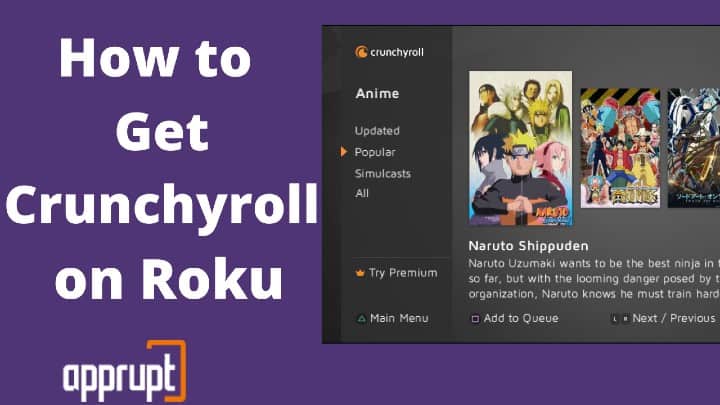 Is Crunchyroll available on the Roku channel store?
Crunchyroll is amongst the few legal streaming apps that are available on the Roku Channel Store. This means you can enjoy all the Crunchyroll content without consulting some third-party app or using some alternative method.
The Crunchyroll app is adaptable to multiple platforms and thus, is available on the Roku Channel Store as an exclusive channel.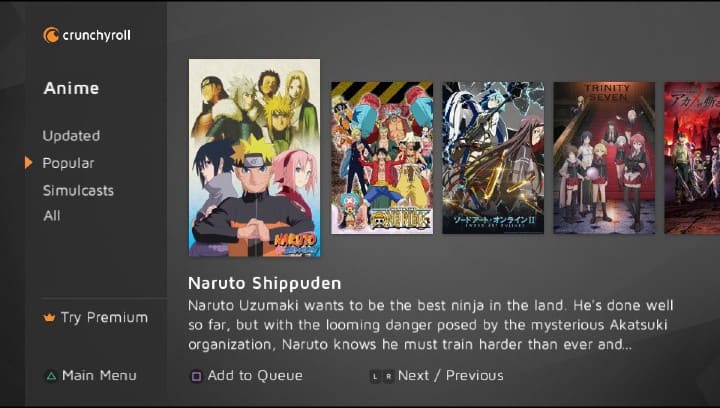 Install Crunchyroll app on Roku device
The Crunchyroll app is officially available on the Roku Channel Store, making its installation process pretty simple.
Step 1: On your Roku remote, press the Home button to open the Roku Home Screen. 
Step 2: Navigate to "Streaming Channels." On the page that appears, click on "Search Channels".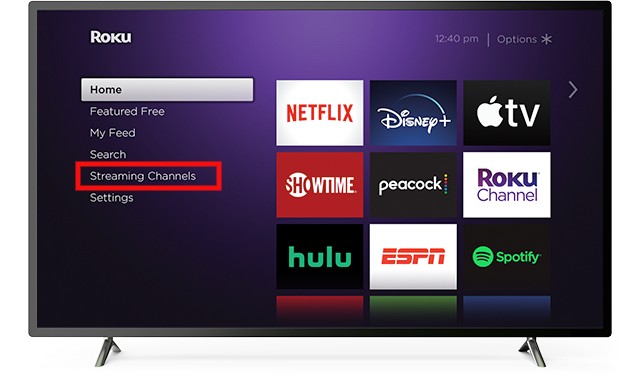 Step 3: Now, enter "Crunchyroll" in the search box. When the channel appears on the screen, select it, navigate it, and press "Ok" on your remote.
Step 4: Now, choose the "Add Channel" option, and the app would initialize downloading on your Roku device.

Step 5: After it gets downloaded, select the "Ok" button. Then, click on "Go to Channel" to open the Crunchyroll channel on your Roku TV.
Try Other Ways!
Apart from the procedure mentioned above, you can also add Crunchyroll on Roku by two more methods. Keep reading to know more!
Get Crunchyroll on Roku using Roku Mobile App
---
The Roku OS allows its users to add channels of their choice to their Roku device through the Roku app for Android and iOS as well. If you don't have the app downloaded on your smartphone, then download it from the Google Play Store (for Android) or App Store (iOS) and get started.
Step 1: Connect your Roku device and smartphone to the same Wifi connection.
Step 2: Open the Roku Mobile app on your phone and go to the "Channels" tab on the navigation menu at the bottom side of the page.
Step 3: Now, navigate to the Search box and type in "Crunchyroll". 
Step 4: Click on Crunchyroll from the list and tap on the "Add Channel" option to start downloading the app to your Roku.
Step 5: You would be prompted to enter a PIN if you have one set up on your Roku device. After you are done with it, the Crunchyroll channel would be added to your Roku TV within 24 hours of your request.
Install Crunchyroll using Roku Website
You can alternatively add the channel of your choice to Roku using the Roku website from PC in these few easy steps:
---
Step 1: Visit https://channelstore.roku.com/browse using any browser of your choice and log into your Roku account.
Step 2: Now search for "Crunchyroll" from the search bar. From the search results, click on "Crunchyroll".
Step 3: Select "Add Channel" to download the channel to your Roku TV. Crunchyroll channel to your Roku device within 24 hours of your demand.
How to Activate Crunchyroll on Roku
Once you have added the Crunchyroll channel to Roku, the next and final step is to activate it before you can start streaming to your heart's content.
---
Step 1: Turn on your Roku device and open the Crunchyroll channel.
Step 2: Navigate to "Link your account" and click on it. Note down the code that would appear on the screen.
Step 3: Now grab a smartphone or PC and visit https://www.crunchyroll.com/login using any browser.
Step 4: Enter the code you noted down earlier in the box on the screen and select "Link device".
The Crunchyroll channel would now be activated and ready on your Roku TV for you to watch from its extensive catalog of entertainment.
Crunchyroll's Features on the Roku app
Crunchyroll offers a diverse list of features on the Roku app. All you need is a subscription to have access to all of its premium content and features.
Currently, Crunchyroll has three subscription plans on Roku namely, "Fan" for $7.99 per month, "Mega Fan" (1-month) for $9.99 per month, and "Mega Fan" (12-month) for $79.99 per year, with a 14-day free trial period.
Access to one of the largest collections of Anime, Manga, and Dorama
Brings you the newest content within just an hour of its broadcast
Access to all the content in HD quality
No commercials break to interrupt your streaming
Here are the 11 Free Anime Channels on Roku
What to do if Crunchyroll on Roku is not working?
Like all technological services, the Crunchyroll app on Roku too might malfunction at times. At times when this happens, it's better to handle it with caution and reach out for proper tech support, instead of carelessly causing any mishap.
Problems you may face while using Crunchyroll on Roku 
---
Users have reported that sometimes when they open the app on Roku, it crashes and goes back to the Roku Home Screen.
Sometimes, it may keep showing "Loading" on the TV screen every time you try to launch the app and does not ultimately open.
How to fix Crunchyroll on Roku
Whenever Crunchyroll on Roku crashes, you would need to carry out a few steps to fix it.
---

First, navigate to the channel on your Roku home screen, press the * key from the remote, and remove the channel by selecting the 'Remove channel' option.
Then you would need to restart your Roku to clear its memory via Settings -> System -> System restart. When Roku starts up, reinstall the channel again by following the same procedure mentioned in the above sections. If prompted, you would need to log in again using your credentials. 
If this does not solve the issue, it is recommended to contact the channel support directly to report the issue and request support.
In case of the loading issue as stated before, try unplugging your TV, wait for 30 – 60 seconds and then plug it back in. It usually does the trick.
Conclude
Crunchyroll on Roku is the best platform with all of the top anime shows and movies so that you can never have a lack of options to choose from. For any anime lover, getting its subscription would be a brilliant investment. I hope this article could give an overview of all the how's and why's you might come up with while using the channel.